Planning is key to a successful vegetable garden and we take a lot into consideration when planning the Kitchen Garden planting each year. Incorporating new products, trialing new varieties while still observing crop rotation can make it a bit tricky, but the design looks great and we can't wait to bring it to life!
The Harrod Horticultural Kitchen Garden has proved invaluable over the years providing the perfect location for product testing and photography as well as producing bountiful harvests year after year. In 2020 we are adding more metal planters and raised beds to the layout along with new fruit bushes in the Peak Roof Fruit Cage. We are putting in new plant supports and frames for the beans and peas and adding some extra planters to grow more of strawberries, you can never have too many of these delicious sweet fruits!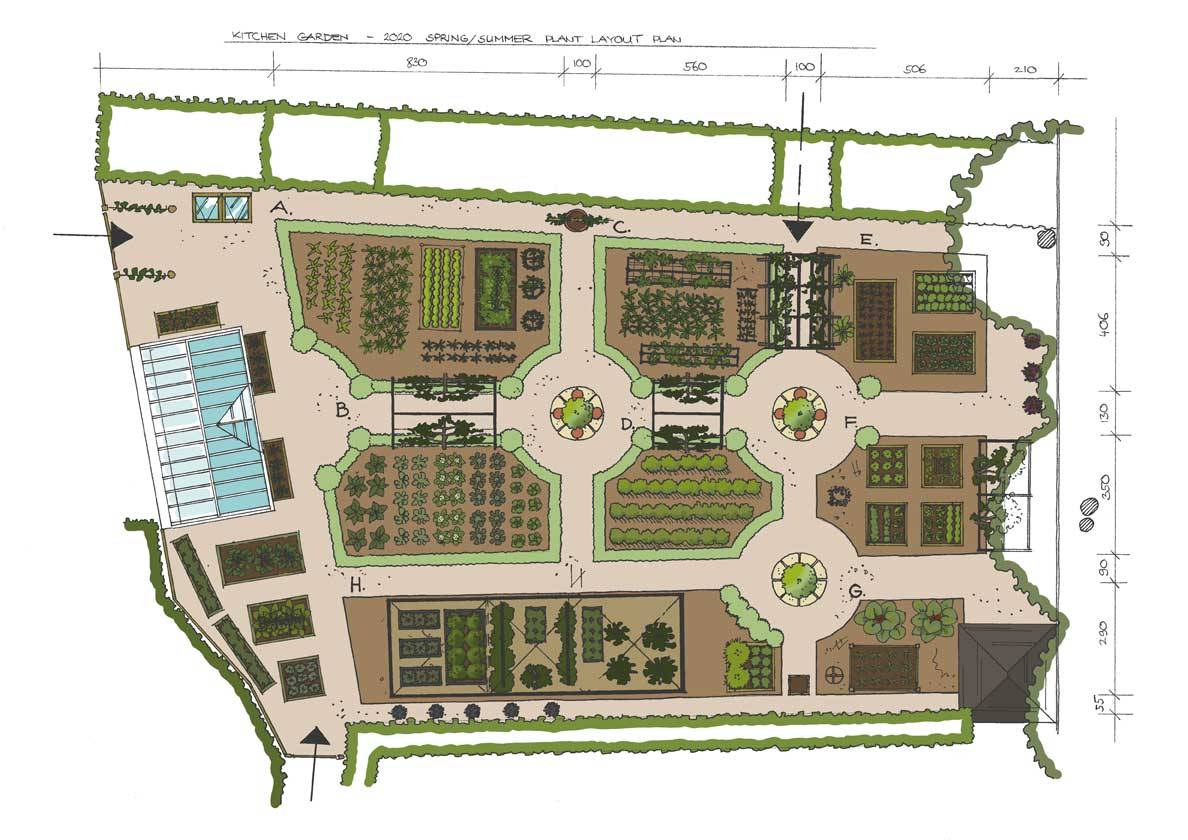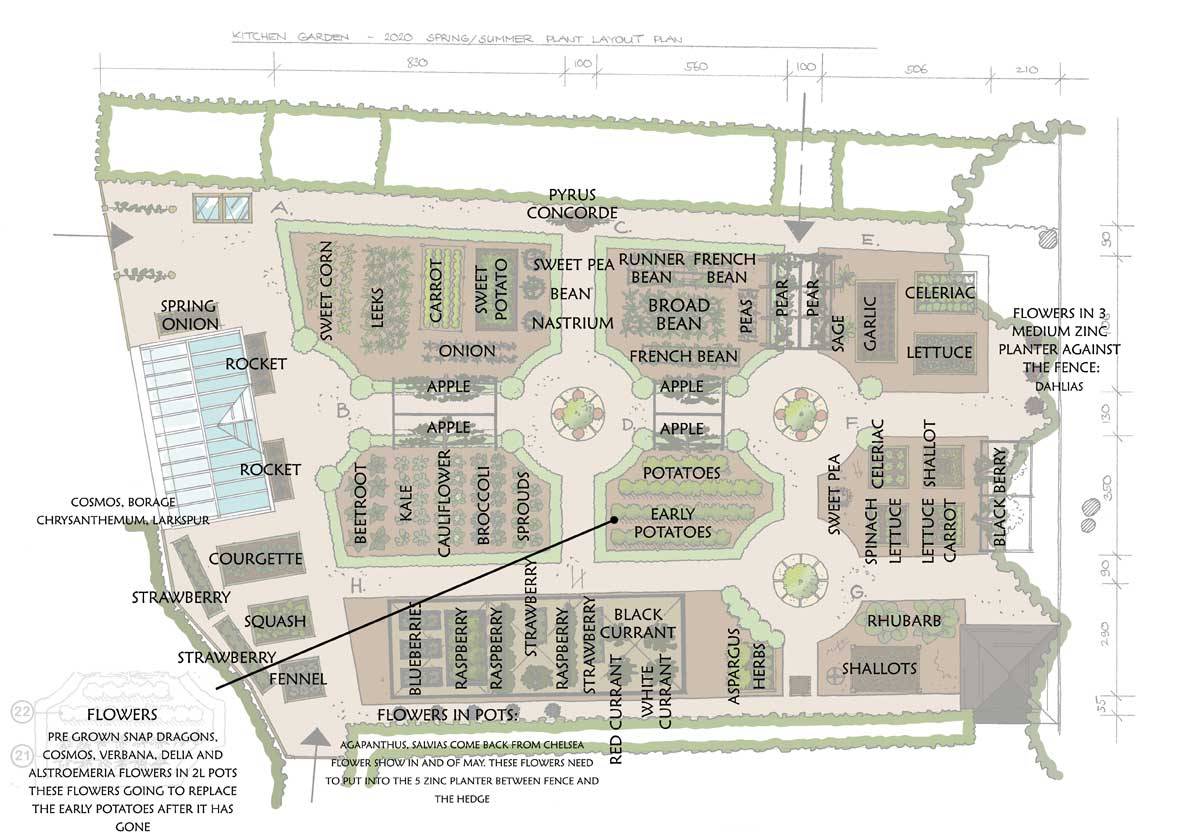 HARROD HORTICULTURAL KITCHEN GARDEN - PLANTING PLAN OVERVIEW
PLANTING GUIDE & PRODUCT LIST
BED A
BED B
BED C
BED D
BED E
BED F
BED G
BED H
FOREGROUND
We hope that our plan may just give you some inspiration in your own garden or plot this year.
Happy Gardening!