About Us
the story of Harrod
UK is one of innovation,
hardwork and a who
dares wins attitude
View Timeline Here
Heritage
From fishing nets in the 1950's to becoming the leading UK sports manufacturer with equipment in the most prestigious venues in the country, Harrod UK could never have predicted hitting the back of the net when it expanded its manufacturing excellence to form Harrod Horticultural in 2000. At the heart of the range are innovative products that are designed and manufactured by Harrod Horticultural at their site in Lowestoft, Suffolk, using 60+ years of experience. These include structures for the kitchen and ornamental gardens that are renowned for striking the ideal balance between decoration and functionality, providing inspiration to gardens all around the world.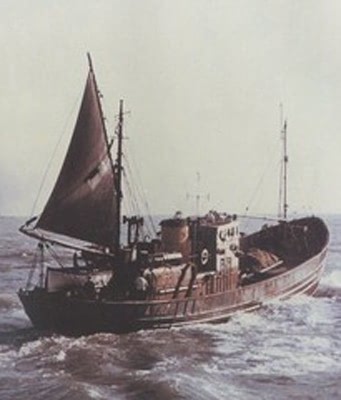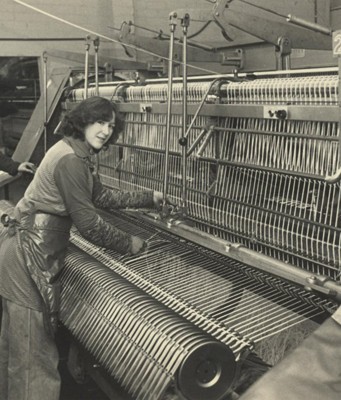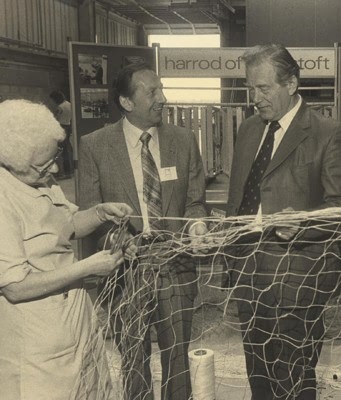 Product Design
At Harrod Horticultural we have an enviable reputation for new product design, regularly bringing innovative and stylish new garden structures and products to market. Our commitment to new product design led to the recent investment in our brand new, state of the art Harrod Innovation Centre. This stunning new facility incorporates a purpose built design studio with the latest CAD packages and 3D printing for rapid prototyping. Alongside the design studio our large research and development workshop now gives us the opportunity to assemble large products on site for testing and review. We also offer a Made to Measure and Bespoke Design Service, working with you to create the perfect garden structure for your garden design.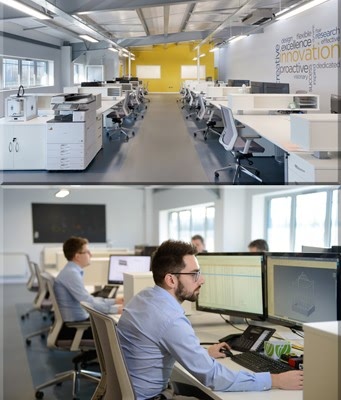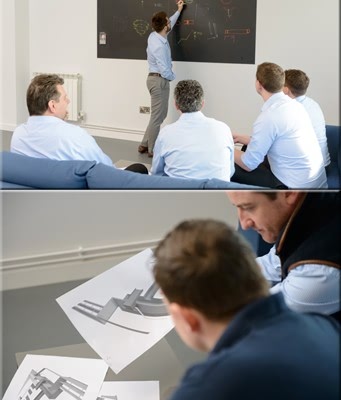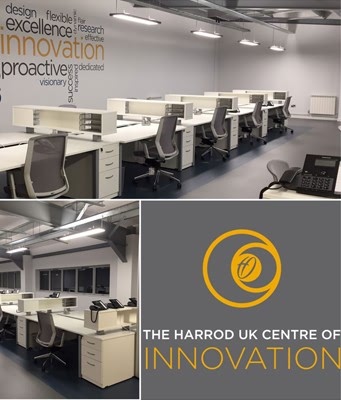 Quality Materials
Every Harrod Horticultural product is made using carefully selected long lasting materials, whether it is the framework itself or the fixings, and is why many of our products carry a lengthy guarantee. The substantial steel products are all galvanised inside and out and are then powder coated matt black for an attractive, weather resistant finish. We also use corrosion resistant aluminium tubing on some designs whilst our timber range is all high pressure treated with a safe wood preserve. We firmly believe that you get what you pay for. Check off the finer details of our products against others you might have researched and we are sure you will find ours to be the best value for money.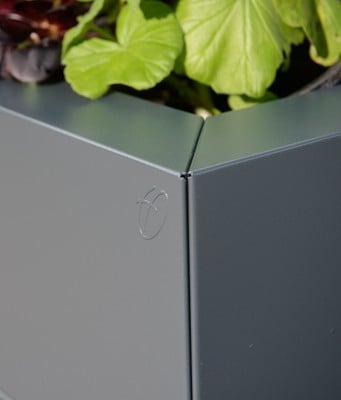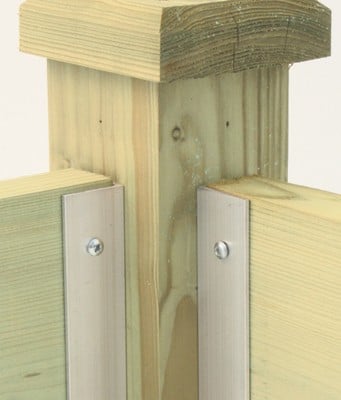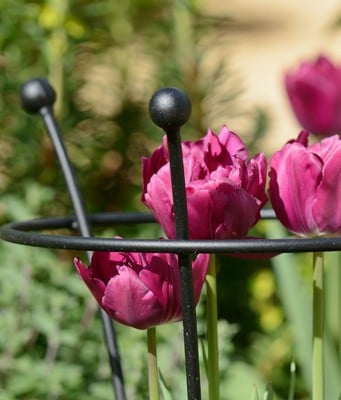 Manufacturing
Our 60 years of UK manufacturing expertise is the cornerstone of our product range success story. Every product is the result of excellence in British engineering using established and advanced new techniques to deliver the highest expectations of quality and performance. For example, we've have a technically advanced powder coating plant used for our steel products like fruit cages and arches which guarantees a market leading finished product; and then there is our highly skilled net making that enables us to offer the widest range of netting with the ability to adapt products to suit bespoke customer requirements.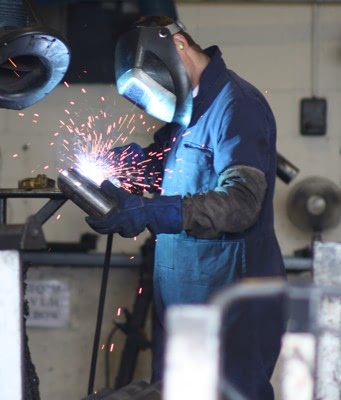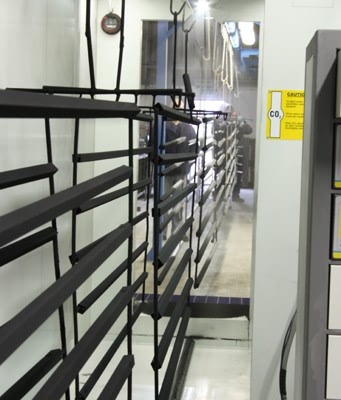 Quality Control
The Harrod Horticultural name has been synonymous with quality since 1954 and we take great pride in offering our customers high quality products.
We have over 120,000 square feet of factory, warehouses and offices in Lowestoft, Suffolk. This ensures that every stage from product design, manufacturing, packaging, despatch and administration happens in one place for guaranteed quality control in all we do.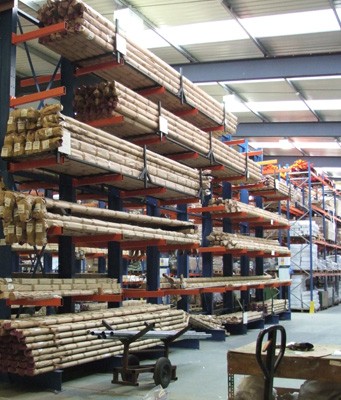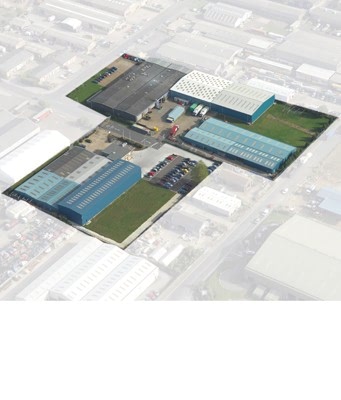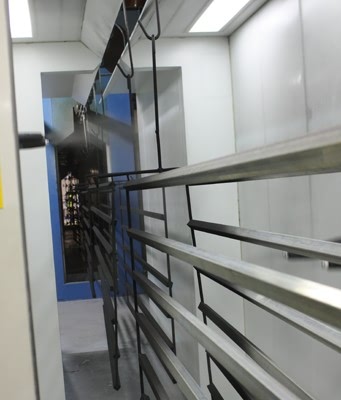 Quick Delivery
With 60 years of established manufacturing processes and a commitment to a large stock holding of the quality materials that we use in every design, you can expect a quick turn around. We target ourselves on 3-5 days for standard product sizes and even our Made to Measure and bespoke designs can be surprisingly quick. Where possible we deliver larger orders on one of our fleet of vehicles, ensuring the exceptional Harrod Horticultural customer service continues right to your door!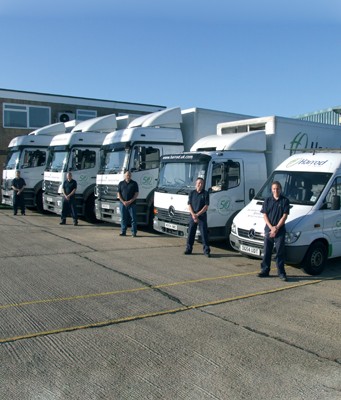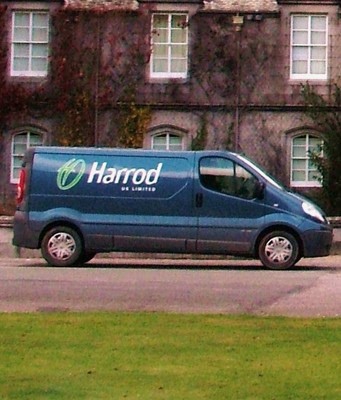 Customer Satisfaction
We are continuously striving for total customer satisfaction, regularly adopting new procedures and processes to improve our customer service. We have been awarded 'Investor in People' Gold status and achieved 'Recognised for Excellence 3 Star' by the British Quality Foundation. We adopt a 'Whatever it takes' approach to customer service.