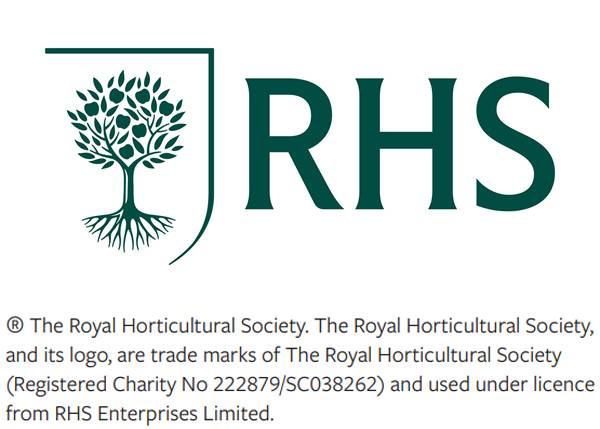 The Round Wire Obelisks are designed and made by us in the UK and will add a real focal point to your garden, perfect for supporting colourful climbers.
*Special Offer - Buy set of 3 and Save 15% - Set of 3 includes 1 small, 1 medium and 1 large obelisk.
The Round Column Obelisks make a great feature by themselves, but are very effective when used in groups, the set of 3 is a great way to support plants of differing heights in the garden border.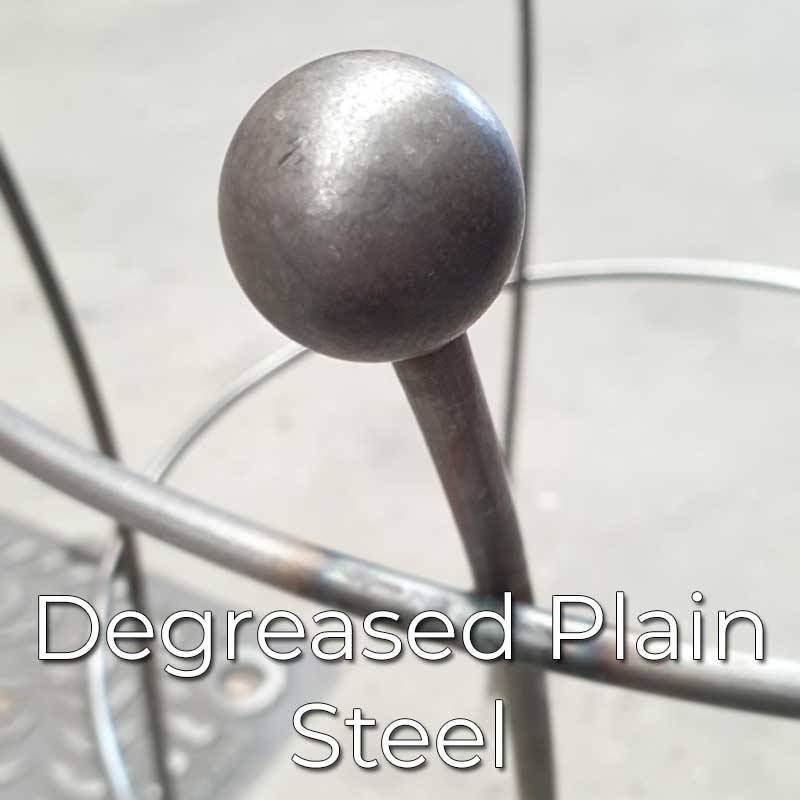 These stunning garden obelisks are available in 3 sizes:-
Small measures 1.55m high (above ground) x 0.33m diameter
Medium measures 1.8m high (above ground) x 0.4m diameter
Large measures 2.05m high (above ground) x 0.47m diameter
The obelisks are available in 2 finishes NATURAL RUST, a timeless look for traditional or contemporary gardens that is supplied as unpainted plain steel which quickly develops an even rust coating; or the classic MATT BLACK POWDER COATING used on all Harrod steel products. Both of the finishes have a 10 YEAR STRUCTURAL GUARANTEE and are made from strong 10mm gauge steel rods, double the thickness of many similar designs.
Please Note: The Obelisks have a solid ring around the base allowing them to be easily secured in place using the supplied solid steel anchors.
Exclusive Designed & Made by Us in UK
RHS Endorsed
10 Year Structural Guarantee
2 distinctive finishes - natural rust & matt black powder coating
3 sizes - Small 1.55m high, Medium 1.8m high, Large 2.05m high
10mm gauge round steel rods - double the thickness of many similar designs
All obelisks include a ring around the base for easy securing
Topped with a sphere finial
Supplied with solid steel bar anchors - 4 per obelisk
Perfect for most climbers and roses
27th June 2023
Quality as good as some far more expensive supports I have in the garden and I have subsequently ordered another. The only negative I have with it is that with the tallest size obelisk metal pins have to be punched into the ground to stabilise it. Other tall obelisks I have have in the garden from other suppliers have had legs below the bottom ring that are simply pushed into the ground. The pins do give very stable support but are rather clunky and difficult to use are they are so long.
Many thanks for your product review. We passed your comments onto our R & D Dept. and they came back with the following response.
"The lower ring stops damage during shipping (the traditional design often get snagged and bent in transit) and that the pins give sturdy support during windy conditions – the design is based on experience of both design types.
Due to the angle of the legs on cone shaped obelisks they rarely push into the ground nicely as they are angled outwards and end up bending the legs when pressure is applied - especially on hard soil. Pins allow a mallet to be used to secure the obelisk even in hard stoney ground. Obelisks of the traditional design will often blow over snaping plant stems as they don't resist the wind loadings.
Finally, this design allows mounting to decking and patios with brackets gripping the lower ring."
Thank you again for your feedback which we greatly appreciate.
10th April 2023
I already had two obelisks. but wanted another for a garden project. They are a great product - well made and delivered on time!
What The Press Say
---
Grow Your Own
July 2014
Plant Supports & Obelisks on Test - Dave Finkle
'Best Buy' Occasionally you have to pinch yourself, and I did when I found out what good value this obelisk was. It's very elegant in design without drawing too much attention itself, you just feel that a touch of class has landed! It is so refreshing to see an item that dovetails an artistic eye with real down to earth functionality. Additionally, a set of substantial iron anchors are supplied for holding the obelisk in position. These help to avoid problems such as wind-rock. I felt that the height of the structure really made an impact when I tried it out in a few different places in the garden, yet it never felt too imposing or clumsy.
---