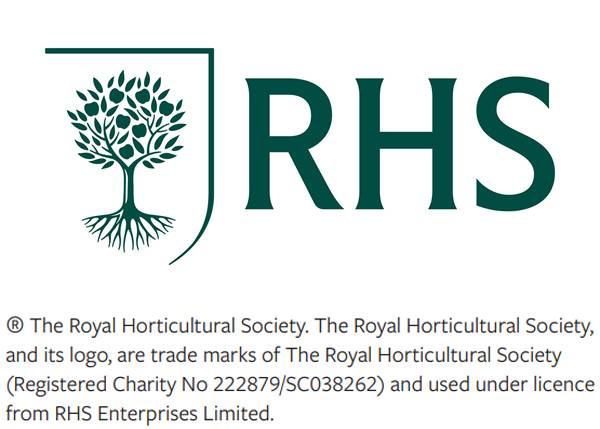 The Round Wire Obelisks are designed and made by us in the UK and will add a real focal point to your garden, perfect for supporting colourful climbers.
*Special Offer - Buy set of 3 and Save 15% - Set of 3 includes 1 small, 1 medium and 1 large obelisk.
The Round Column Obelisks make a great feature by themselves, but are very effective when used in groups, the set of 3 is a great way to support plants of differing heights in the garden border.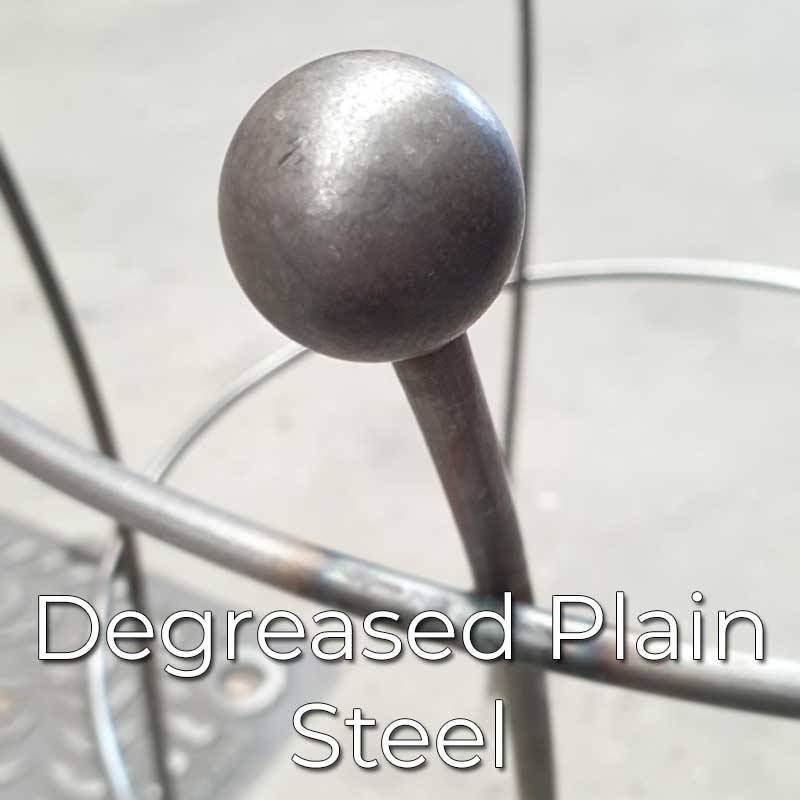 These stunning garden obelisks are available in 3 sizes:-
Small measures 1.55m high (above ground) x 0.33m diameter
Medium measures 1.8m high (above ground) x 0.4m diameter
Large measures 2.05m high (above ground) x 0.47m diameter
The obelisks are available in 2 finishes NATURAL RUST, a timeless look for traditional or contemporary gardens that is supplied as unpainted plain steel which quickly develops an even rust coating; or the classic MATT BLACK POWDER COATING used on all Harrod steel products. Both of the finishes have a 10 YEAR STRUCTURAL GUARANTEE and are made from strong 10mm gauge steel rods, double the thickness of many similar designs.
Please Note: The Obelisks have a solid ring around the base allowing them to be easily secured in place using the supplied solid steel anchors.
Exclusive Designed & Made by Us in UK
RHS Endorsed
10 Year Structural Guarantee
2 distinctive finishes - natural rust & matt black powder coating
3 sizes - Small 1.55m high, Medium 1.8m high, Large 2.05m high
10mm gauge round steel rods - double the thickness of many similar designs
All obelisks include a ring around the base for easy securing
Topped with a sphere finial
Supplied with solid steel bar anchors - 4 per obelisk
Perfect for most climbers and roses
18th March 2023
Just got to wait for climbing rose to take advantage of its climbing frame.
26th January 2023
To be honest, I believe I first saw these at RHS Wisley pre-pandemic so I had an idea what I was looking for. Buying online has often proved disappointing as items seem bigger than they really are or staged in a way that isn't real. These are undersold by the images. Very robust, big and gorgeous in real life. Thank you! I'd buy more but my garden isn't big enough! Gorgeous
30th December 2022
We purchased the large rust obelisk. It looks great against a dark yew background and seems very sturdy. I was very impressed by the substantial ground hooks, which should hold the structure in place in any weather conditions. It also means that you don't have to bury the bottom of the obelisk and so benefit from its full height. We are so impressed that we are thinking of buying more.
What The Press Say
---
Grow Your Own
July 2014
Plant Supports & Obelisks on Test - Dave Finkle
'Best Buy' Occasionally you have to pinch yourself, and I did when I found out what good value this obelisk was. It's very elegant in design without drawing too much attention itself, you just feel that a touch of class has landed! It is so refreshing to see an item that dovetails an artistic eye with real down to earth functionality. Additionally, a set of substantial iron anchors are supplied for holding the obelisk in position. These help to avoid problems such as wind-rock. I felt that the height of the structure really made an impact when I tried it out in a few different places in the garden, yet it never felt too imposing or clumsy.
---