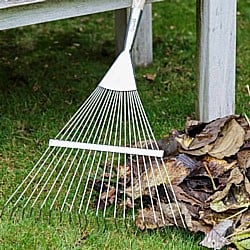 Well the week started with the clean up from last weeks gales and heavy rain; there were pine needles, branches and leaves everywhere. Armed with my wheelbarrow, spring tine rake and garden vac the gardens have now started to look much tidier. I never realised how deadly an unopened pine cone could be until I stood on one and found myself sliding to where I didn't want to be.
With the start of the week being much colder than recently, with even a frost on Tuesday morning it has meant getting the greenhouse heater set up to come on during the night as the aubergines, peppers and chillies are still going strong. The tomatoes however, have now stopped producing so these have now been taken out and resigned to the compost bin.
As the kitchen garden is starting to empty my attention is now turned to what we have left growing. In the last couple of weeks with the cooler temperatures the leeks and parsnips have started to shoot up and are looking much healthier. The sweet potatoes are still sending out shoots and chasing up the pyramid steel obelisk, these will be left in the ground a little longer until the ends of the vines start to turn yellow, but before any serious frost arrives.
The savoy cabbages and cauliflowers are growing well but with the warm weather I have had to spray them with a natural bug control, Whenever I do go to the vegetable cage now I am welcomed with a white moving cloud. The brussel sprouts have been staked and tied to stop them moving about in the wind as it can cause them to either at best produce small sprouts or at worst no sprouts at all. This week I have also direct sown a late sowing of broccoli and covered with mini greenhouse cloche tunnels for protection as although there is still heat during the day night-time temperatures are dropping.
I have now also applied the last watering of nemaslug slug killer to the kitchen garden, I had started to notice baby snails on the ripening apples. Hopefully that should be the last we will see until next year and there will be fewer slugs and snails retreating to to hibernate over the winter.