Steel Pyramid Obelisks - Matt Black
This stunning garden obelisk uses the archetypal obelisk shape and stands an imposing 2.1 metre high, making the Steel Pyramid Obelisk a real focal point and likely to appear at the top of many gardener's shopping lists
Read More
Pack Content: Kit Product
Size: 2.1m H x 60cm Wide at base
Product Code: ARC-130
Rating:
Buy 2 or more Obelisks & Save £10 on each!
Obelisks must be same style & size - discount applied at checkout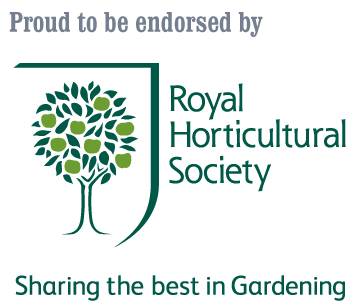 The Steel Pyramid Garden Obelisk, designed and manufactured by us in the UK, uses the traditional obelisk shape to create a stunning yet practical plant support for your garden.
The Pyramid Obelisk comes with a 10 Year Framework Guarantee and is manufactured to the same exacting standards as our Garden Arches, Pergolas and Steel Fruit Cages. The framework uses 1" square steel framework that is galvanised inside and out and powder coated matt black for a long lasting weather resistant finish. The discreet stainless steel fixings have been chemically blackened to blend into the framework.
This traditional style, 2.1m high pyramid obelisk was made for supporting climbing plants and vegetables and with a 60cm base width, stability is not an issue; in fact, this obelisk will not need pushing into the soil let alone concreting into position, making it ideal for hardstanding or patio use.
Steel Pyramid Obelisk measures 2.1m H x 60cm Wide at base
Manufactured from galvanised matt black powder coated 25mm wide x 1.5mm wall square steel
Framework galvanised inside and out for long life
10 year framework guarantee
Discrete black coated stainless steel fixings
Obelisk designed and manufactured in-house
Incredibly stable
Suitable for use on patio and hardstanding areas
Supplied flat packed for ease of delivery
Quick to assemble
Full instructions included
Perfect for Climbers & Evergreen Climbers but particularly akebia, clematis, jasmine, lonicera, berberidopsis & trachelospermum
Product Reviews

25th August 2016
Very good Well made Easy to assemble looks garden in garden with other obelisk, Arch and Fence already installed
19th June 2015
Good quality all round. Product is substantial and should prove durable, good instructions and helpful video. Easy to put together.
8th September 2014
Not being a handyman it was good to have a second person to help - essential I would say. The job was made easier by having a strong table to put the items on. It is important to have a place to keep all the bolts handy. The job took me and helper about 45 minutes but it was a dy ay and the temperature was alright so we did not get fed up. The structure looks fine. We just have to wait for the plants to grow up it.
See Buying Options
What The Press Say
Garden Answers
Spring 2014
Add a Touch of Elegance
Reach for the sky - Obelisks don't have to play a supporting role in borders. Use them to create height all year round or as a visual anchor in a sea of delphiniums. Steel Pyramid Obelisk, Harrod Horticultural
See Buying Options