Last week began clearing up after Storm Ciara and this week Storm Dennis. We were lucky here as we have had minimal damage from either storm. Just lots of small branches and twigs down, and plenty of pine cones under foot! The storm also managed to blow the soft fruit covers completely off the frame without causing any damage, which is amazing as they are pretty heavy and you do have to slide them on and off.
In the Kitchen Garden it has been time for preparing for the new season. The bed where the root vegetables grew has been dug over and spread with manure, this will be dug in at a later date. The trenches have been dug for the runner beans, sweet peas and nasturtiums. The peaked roof fruit cage has been jet washed as it was looking a bit green, but it is now clean and shiny ready for the forthcoming photo shoots in the garden. Inside the fruit cage the strawberries and fruit bushes have been moved ready for the arrival of our new metal raised beds.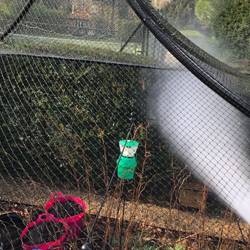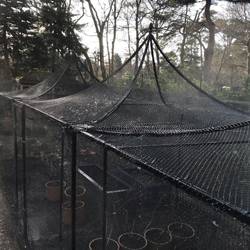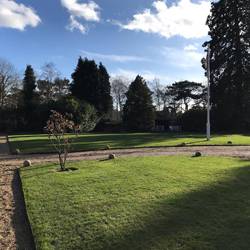 Mid-week was calm and sunny so this gave us the opportunity to give the main lawns their first cut of the year, plus keeping it at a medium height will keep the Red Thread disease under control. This is a common fungal patch disease which is found during wet summers and autumn but possibly it has appeared as we are experiencing a rather mild, wet winter. Once finished the lawns did look very smart.