Growing vertically & making the most of your outdoor space
If you want to make the most of your outdoor space, vertical growing could be the solution you've been searching for. If you're still gathering ideas for your 2023 growing plan, vertical growing could be something worth considering to maximise your produce and minimise the space it traditionally takes to do so!
Metal arches and pergolas are a great way to grow your crops vertically. This is a topic that Lucy Hutchings (@shegrowsveg on Instagram) delved into in her Hampton Court Palace Garden.
A collection of our Roman Arches were at the focal point of this garden and Lucy said "there are loads of food crops that can be grown over arches such as beans, cucumbers, melons, squash and gourds. By growing these crops vertically, they take up far less space and it means you can turn what would usually be void space over a pathway into abundant growing room."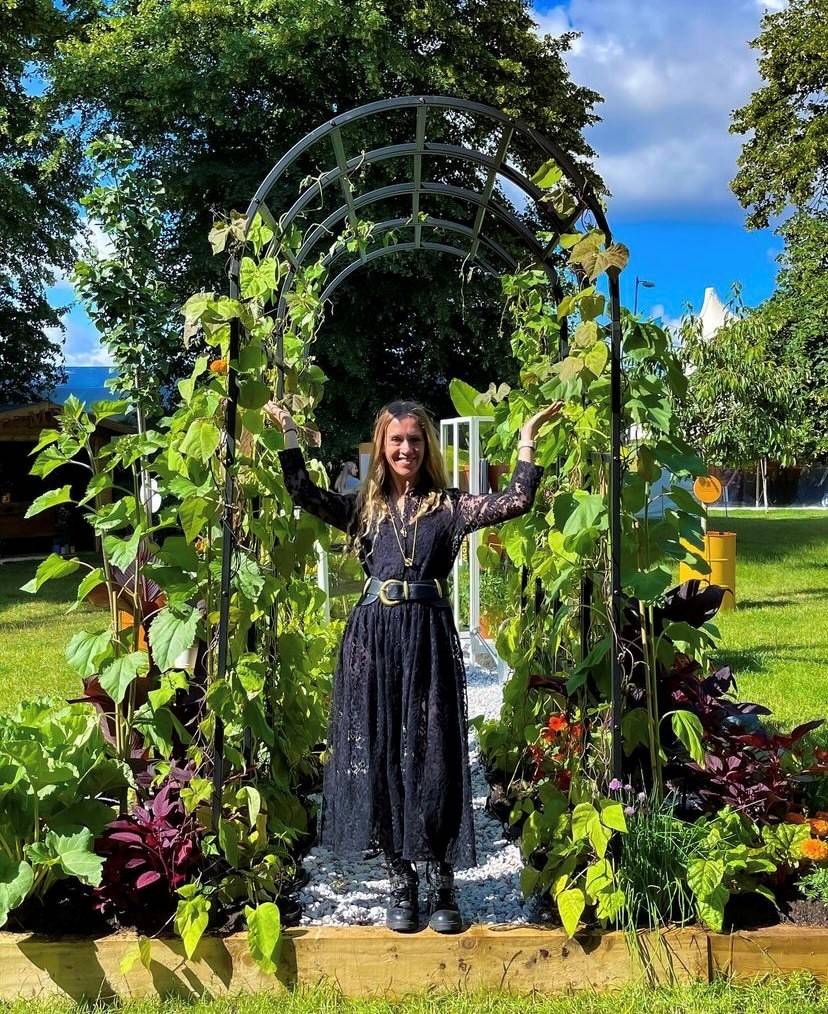 Another amazing example of growing vertically can be seen in Amy's (@chicksandveg on Instagram) veg patch! Here Amy has used her Vintage Rust Wire Arches to grow a plethora of beans, tromboncinos and squash! Plus, by adding them into our 4-in-1 Modular Raised Beds this will give your arches a little extra height, stability and it saves planting directly into the ground!
In summary, here is your checklists of crops that grow well using a metal arch:
- Beans
- Cucumbers
- Squash
- Melons
- Gourds
As well as an abundance of scented climbers.... Not to mention, they also make a stunning centrepiece in the garden!
Vining vegetable plants are brilliant for Trellises, here's a few examples:
- Cucamelons
- Cucumbers
- Peas
- Pole beans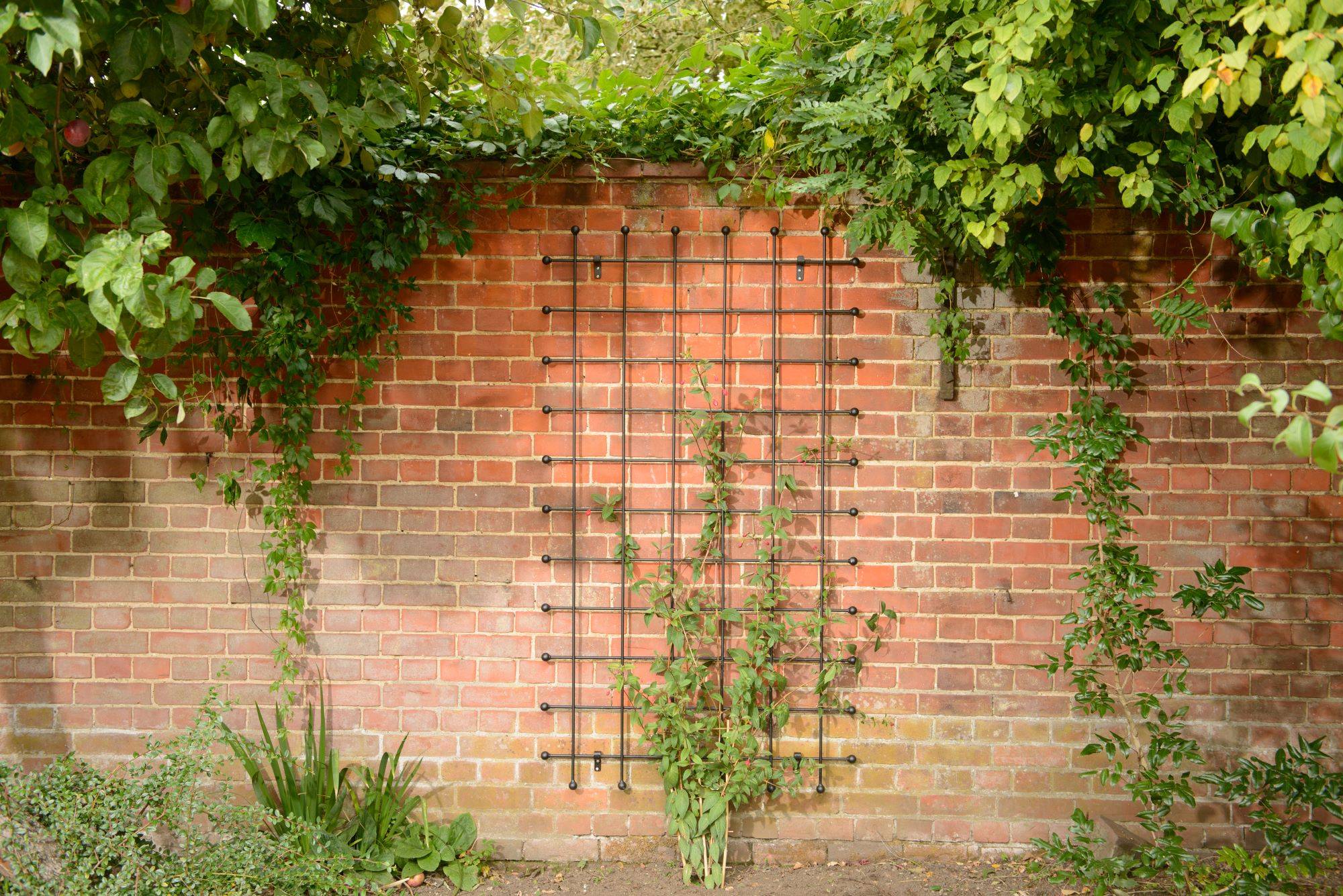 Not to mention the array of climbing flowers that are great to spruce up a trellis. Honey suckle, Sweet peas, Jasmine, Clematis, Rambling roses and Nasturtium just to name a few!
An unexpected one however, vegetables can thrive when growing up a sturdy obelisk as you can see below!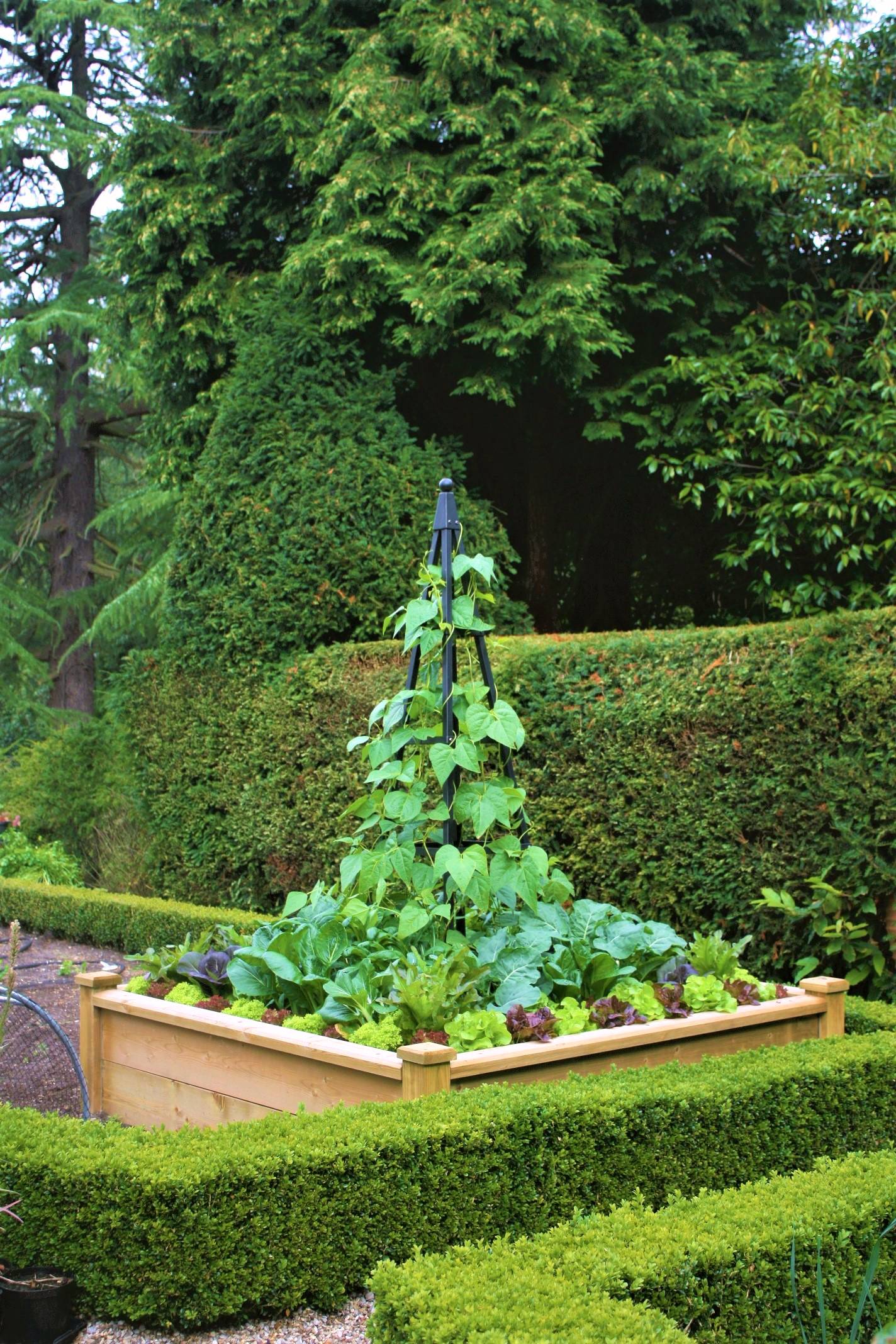 Beans
Any type of climbing bean would look great growing up an obelisk as the tendrils constantly stretch up looking for light. Our kitchen garden favourites are runner beans and French climbing beans. Runner beans are both greedy and thirsty plants so a one tier raised bed with organic matter mixed in should create the perfect growing environment.
Peas
The tendrils of the sweet and sugar snap peas love to climb a plant support such as an obelisk. Plant your pea plants in good, fertile soil and water well during periods of hot dry weather. We wrap a 50cm roll of rabbit wire twice round the bottom of every pea obelisk to prevent mice damage and protect the young plants until they are tall enough.
Sweet Potatoes
Sweet potatoes have become a firm favourite in our kitchen garden because the heart shaped leaves look amazing grown in a wide, deep raised bed and growing up an obelisk. Sweet potatoes are a tropical crop and love hot temperatures so you need a good summer for them to develop. 'Carolina Ruby' and 'Beauregard Improved' are our kitchen garden favourites. Strulch was dug into the soil before planting to keep moisture in the soil. Summer visitors to the garden always comment how good they look and they provide a great crop. Sweet potatoes are harvested when the leaves begin to turn yellow, before the frosts arrive usually around mid-October.
Squash
Uchiki Kuri, Golden Apple or Tromboncino are 3 small round squash varieties suitable for obelisk training. Keep the soil constantly moist by watering around the plants, not over them. As they need plenty of water it's a good idea to sink a 15cm (6in) pot alongside the plants when planting out water into this and it will help ensure the water goes right down to the roots and does not sit around the neck of the plant, which can lead to rotting.
Ideal for supporting peas, climbing bean plants and sweet peas, our range of Pea & Bean Frames make for the perfect solution!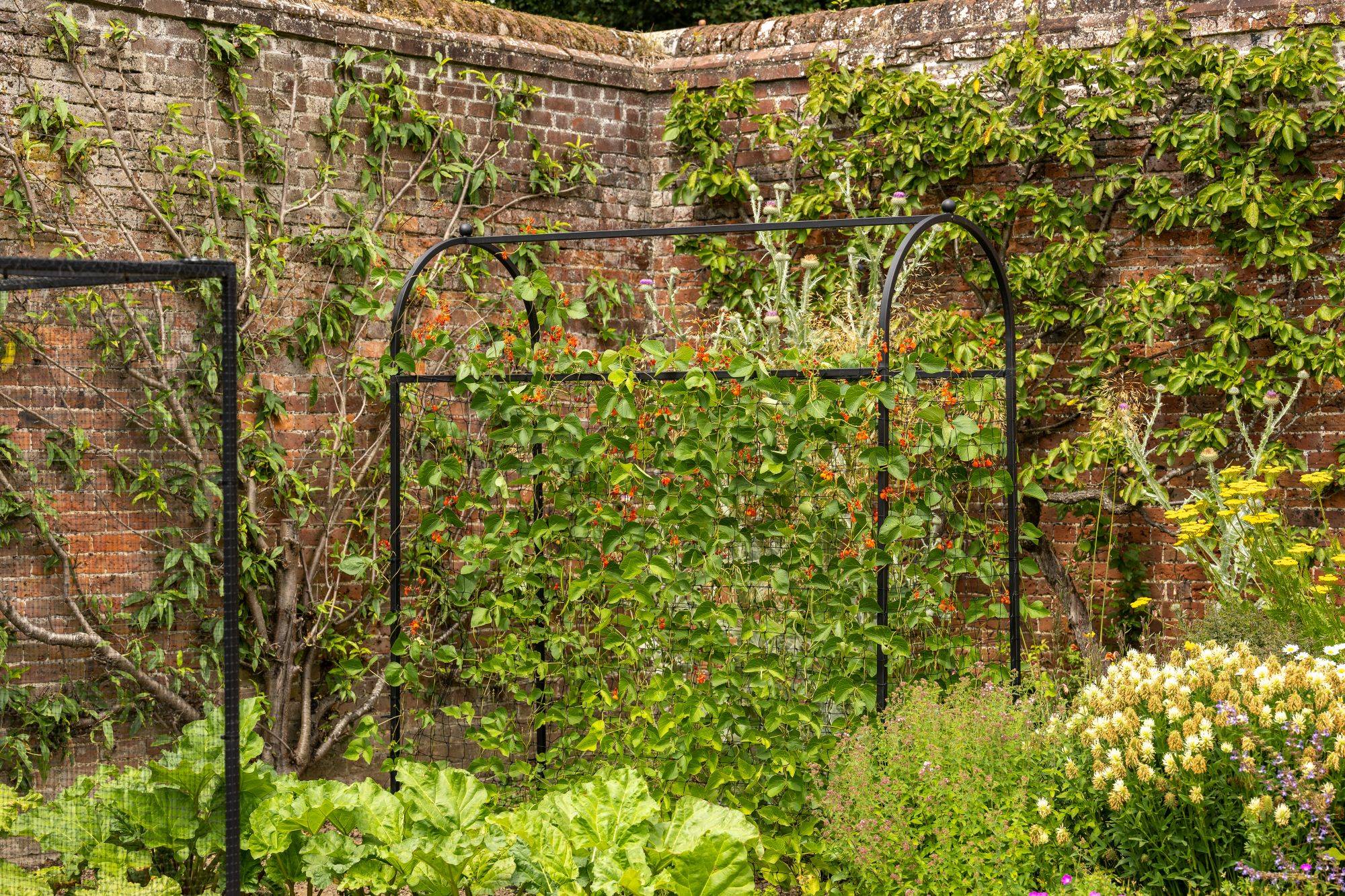 So if you want to make the most of your space this growing season, we hope these examples have set you well on your way! Take a look at our wide range of products today, we're sure you'll find your perfect solution!