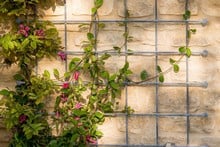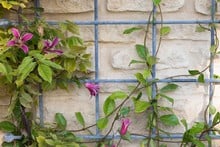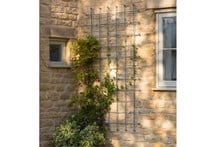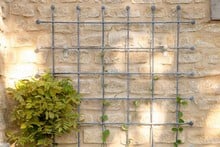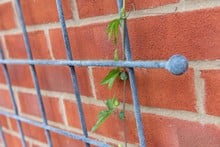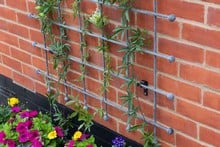 Southwold Decorative Wall Trellis Panels
The Southwold Decorative Wall Trellis Panels are made to an exceptionally high standard using solid 8mm steel rod and stylish ball finials, setting them apart from many other metal trellis panels available and come with a 25 year guarantee.
Read More
£9.95 Delivery
Need Convincing?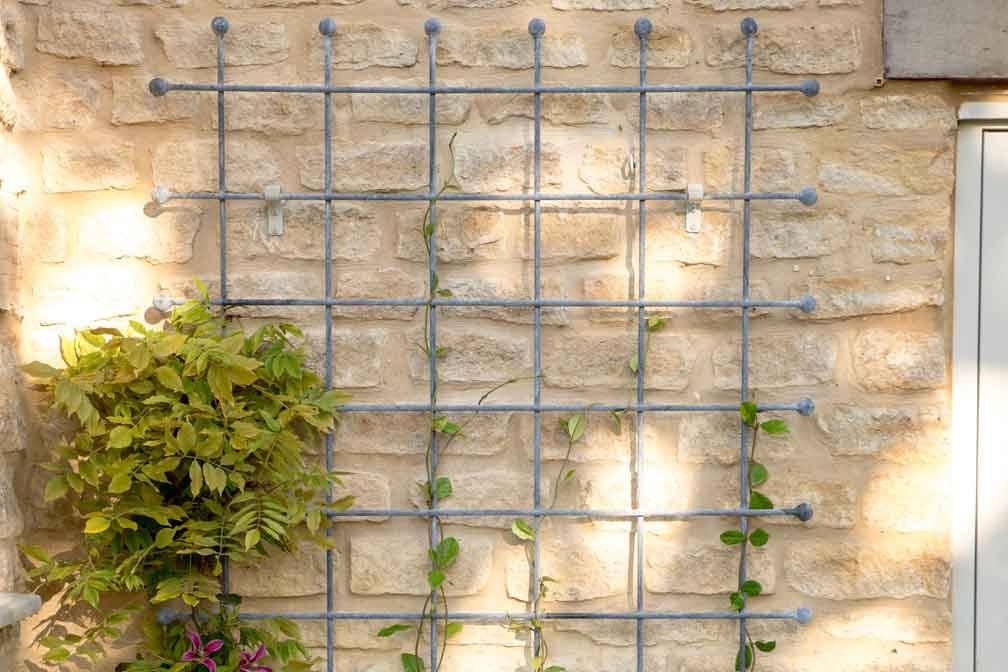 Southwold Wall Trellis Panels
Our maintenance free metal wall trellis panels will soften and decorate garden walls to become a beautiful link between house and garden. Made to last and much more enduring than timber designs.
Exclusively designed and made by us in the UK, the Southwold Garden Trellis Panels are made using strong 8mm solid steel rod with 25mm ball finials and all measure 1.7m long, available in 0.65m and 0.95m widths. The squares in the trellis measure 14.2cm x 14.2m and the weights range from 9.2kg to 13.5kg.
Just fix as many trellis panels as you need side-by-side to achieve your wall display. The supplied brackets keep a 25mm gap between the wall and plants. This allows air to circulate for plant health and allows the plants to twine freely through the garden trellis panel. The brackets are either supplied in a galvanised finish to complement the trellis.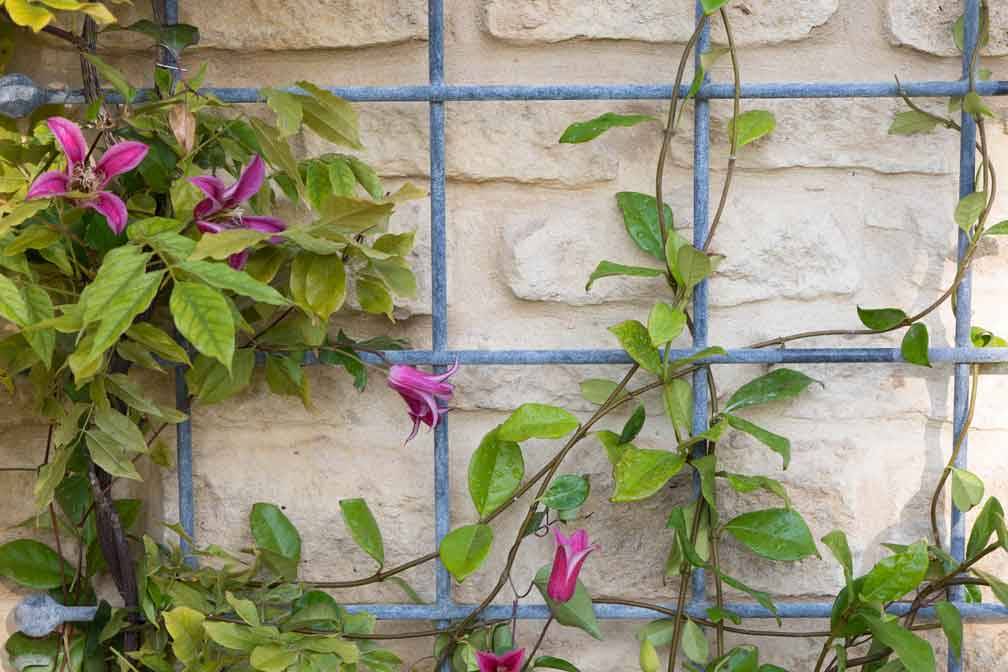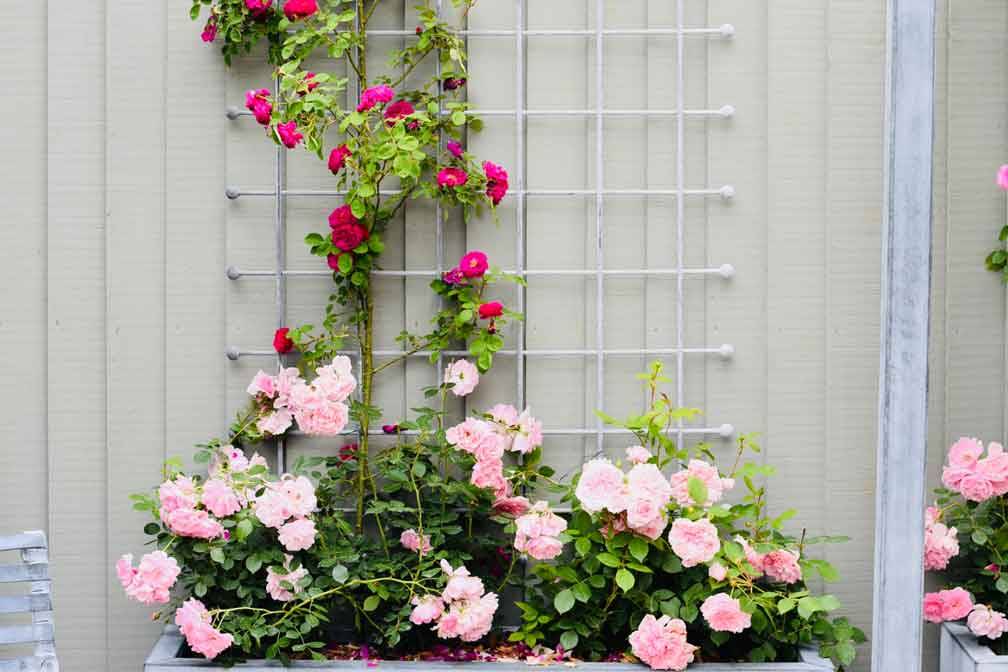 Handcrafted in the UK
The Southwold Trellis panels have the same 'hand etched' finished as the rest of our Southwold collection. This gives the trellis a unique aged patina which improves as the trellis weathers. The trellis panels are made using strong 8mm solid steel rod with 25mm ball finials for an attractive finish. The trellis panels are hot dip galvanised and then 'hand etched' to create the stunning antique finish.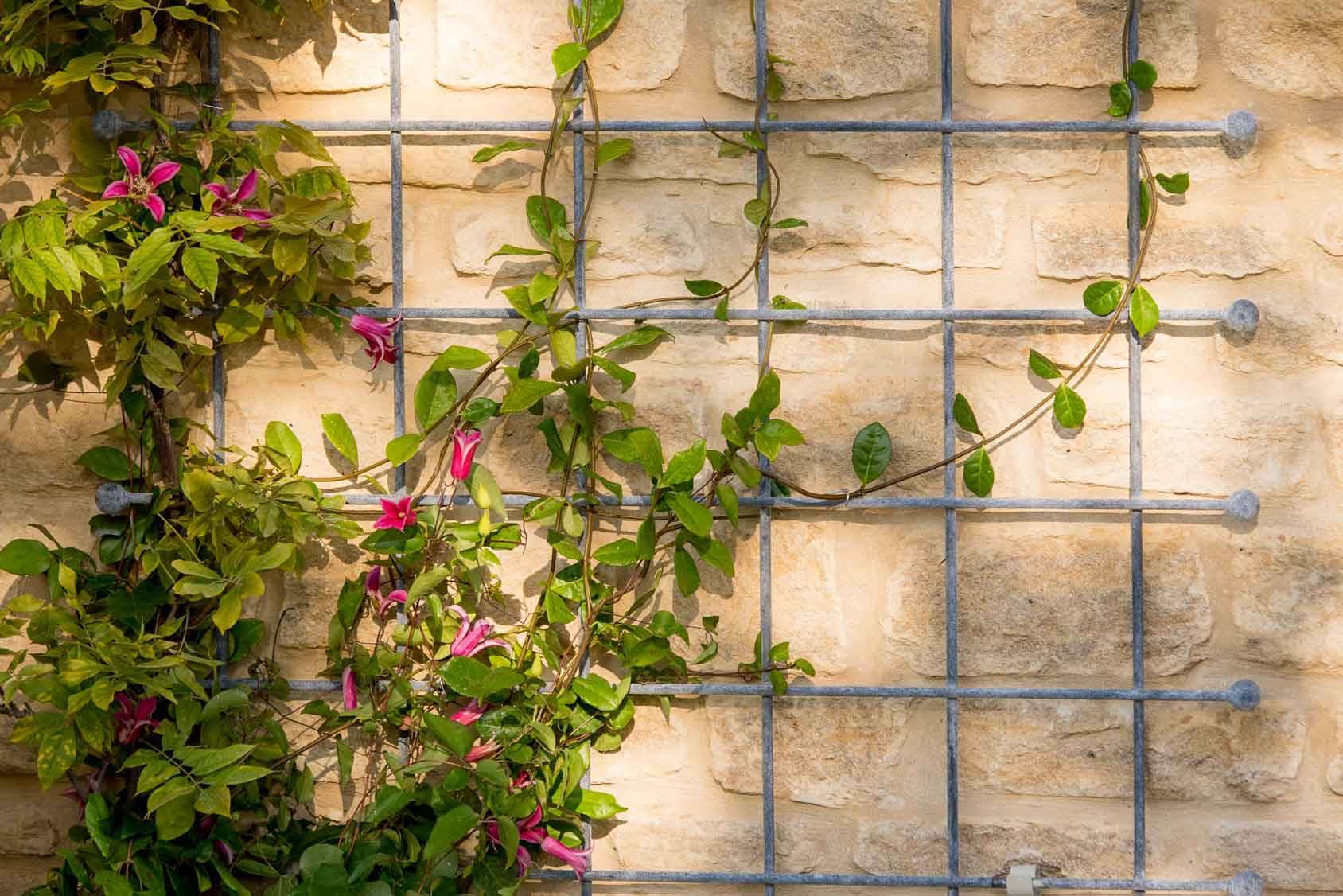 Technical Details
Southwold Garden Trellis Panels made using strong 8mm solid steel rod with 25mm ball finials
All panels are 1.7m long available in 2 widths - 0.65m & 0.95m
Each trellis square measures 14.2cm x 14.2cm
Weights range from 9.2kg to 13.5kg.
Stylish 'hand etched' finish
Trellis is hot dip galvanised and then hand etched to create a unique antique patina
Finish improves as the panel weathers
Maintenance free panels come with a 25 year guarantee
One piece fully welded panels
Designed to be wall mounted using supplied brackets
Ideal for climbers such as rambling roses and honeysuckle
The Southwold Decorative Trellis Panels are part of our popular Southwold Collection which includes Garden Furniture, Plant Supports, Obelisks and Trellis - view the collection here.
25th April 2023
Easy to put up and looks great. Super smart. Only reason for rating performance lower, is that we have only just received so no weathering yet.
14th August 2022
Beautiful trellis, better then the brochure pictures. Easy to fit to the wall, ideally need a helper to support the weight. It comes complete with wall brackets but the screws are too soft, and it could be very easy to round off the heads. I threw the screws away and supplied my own. I bought 3 pieces of trellis and I intend to buy more soon.
Southwold Trellis
Southwold Garden Trellis Panels made using strong 8mm solid steel rod with 25mm ball finials
All panels are 1.7m long available in 2 widths - 0.65m & 0.95m
Each trellis square measures 14.2cm x 14.2cm
Weights range from 9.2kg to 13.5kg.
Stylish 'hand etched' finish
Trellis is hot dip galvanised and then hand etched to create a unique antique patina
Finish improves as the panel weathers
Maintenance free panels come with a 25 year guarantee
One piece fully welded panels
Designed to be wall mounted using supplied brackets
Ideal for climbers such as rambling roses and honeysuckle