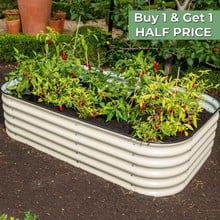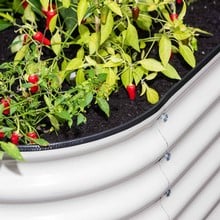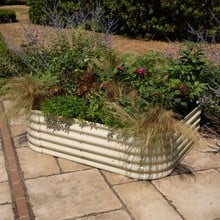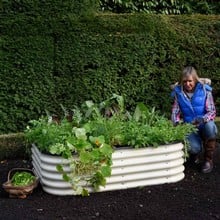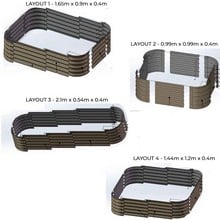 4-in-1 Modular Metal Raised Bed
£9.95 P&P
The 4-in-1 Modular Metal Raised Bed is a versatile planting solution and a great way to grow your own, the steel raised bed can be arranged in a standard, square, rectangle or narrow shape to suit your garden or plot.
Read More
Availability: Pre-order
Due in: Mid-March 2023
PRE-ORDER ONLY FOR DELIVERY MID-MARCH 2023
The 4-in-1 Modular Metal Raised Bed is a versatile planting solution and a great way to grow your own, the steel raised bed can be arranged in a standard, square, rectangle or narrow shape to suit your garden or plot.
SPECIAL OFFER - Buy 1 Get 1 Half Price - Save over £49! (Discount applied at basket)
This metal raised bed is manufactured from long lasting, quality, galvanised steel (0.6mm thick) which is powder coated cream for a long lasting, weatherproof finish. The rolled steel edges have a push on rubber safety strip and the raised bed comes with stainless steel bolt fixings for maximum strength and durability.
The raised bed measures 43cm high, the ideal depth for most fruit and vegetables, and can be arranged into 4 configurations to fit your garden space.
Standard - 1.44m x 1.2m
Square - 0.99m x 0.99m
Rectangle - 1.65m x 0.99m
Narrow - 2.1m x 0.54m
Parts supplied; 4 corners, 4 x short corrugation sheets, 2 x long corrugation sheets and all fixings and capping.
This stylish raised bed will be a popular addition to your garden, giving you an attractive raised planter to grow your own fruit and vegetables in the garden, on the patio or on the allotment.
4-in-1 Modular Metal Raised Bed
Galvanised steel panels 0.6mm thick
Powder coated cream for long lasting finish
Strong stainless steel fixings
43cm high
Rolled steel edges with push on rubber safety strip - a rubber mallet is useful when placing the strip over 2 sheets of metal
4 configurations
The raised bed is not supplied with a base
Supplied as a kit for self assembly
Please note: All heights will now be 430mm not 400mm as shown in diagrams below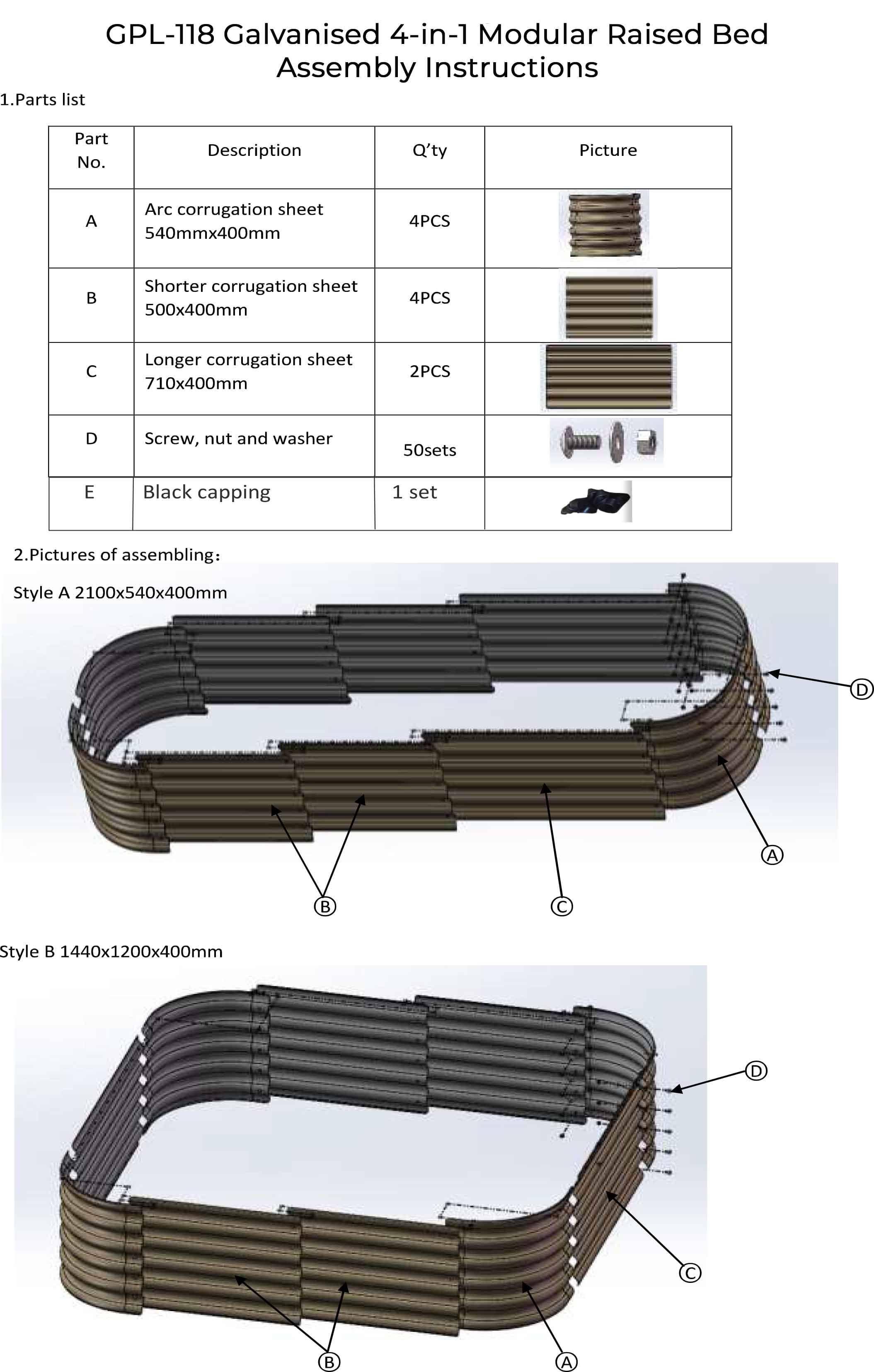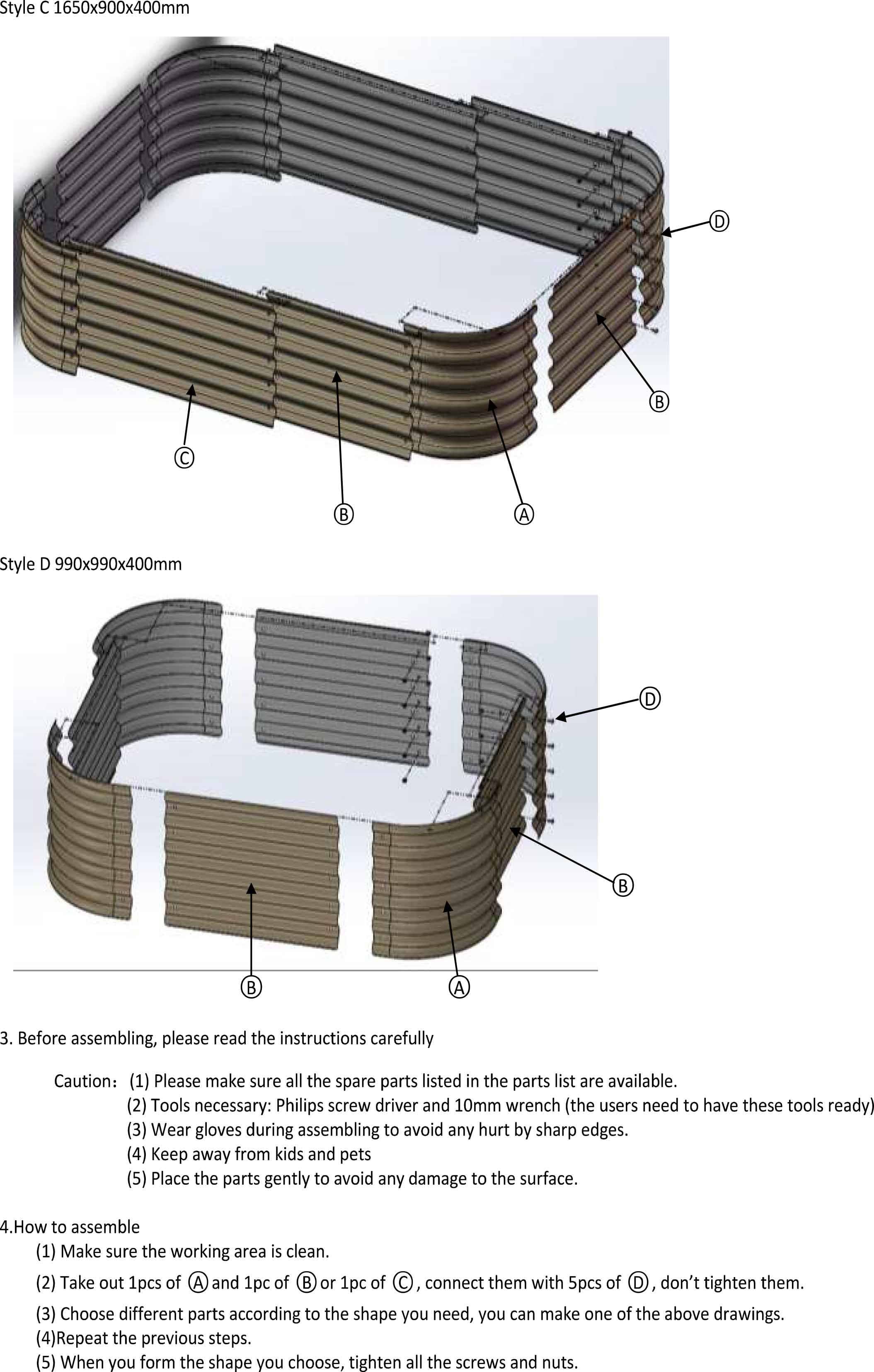 23rd July 2022
These modular metal corrugated beds are terrific They have a super vintage 1940s look We purchased ours 8 years ago & they look every bit as good as the day we put them up SO much better than any wooden ones we've had in the past that tend to start rotting and deteriorating after a couple of years They have been admired very much particularly when we've had open gardens in our village We'll be back for more as we're planning on extending the veggie plot! Thank you for such a great product
6th July 2022
Recently moved and the soil was unsuitable to grow anything but the fir trees that were there. Removed these trees and decided to use planters so we could grow a variety of plants in new top soil. Decided on these, rather than wood as they looked a bit more modern. The delivery was prompt and the components are well packed in the boxes. Construction was easy, just remember to take the plastic film off (at least the film on the outside) before you build them, we forgot on the first two, so have just removed it from the front that you can see. The black edging strip went on easy and finishes the look. Hopefully these will last a good few years and the best bit, I can sit on a stool and garden!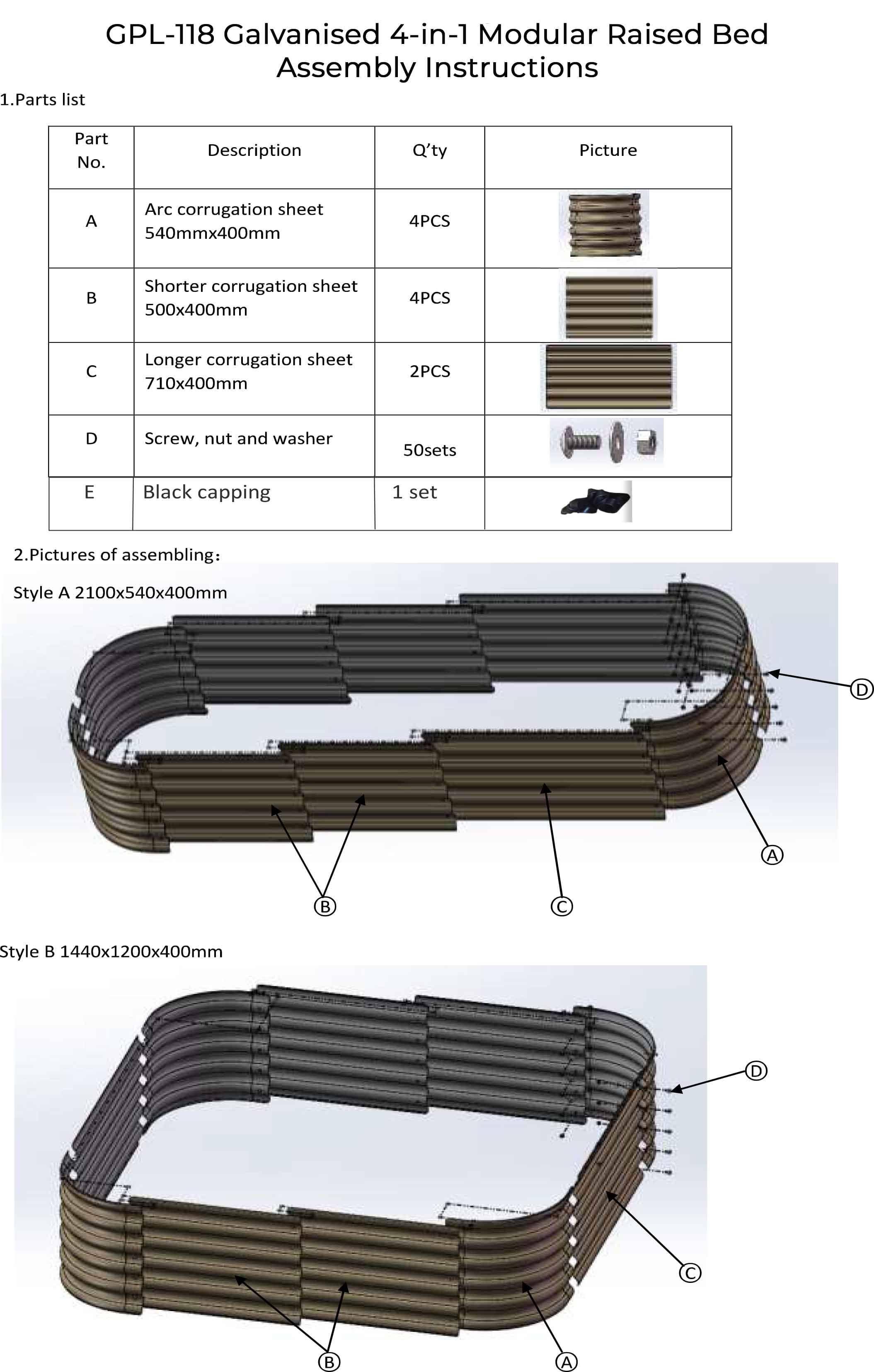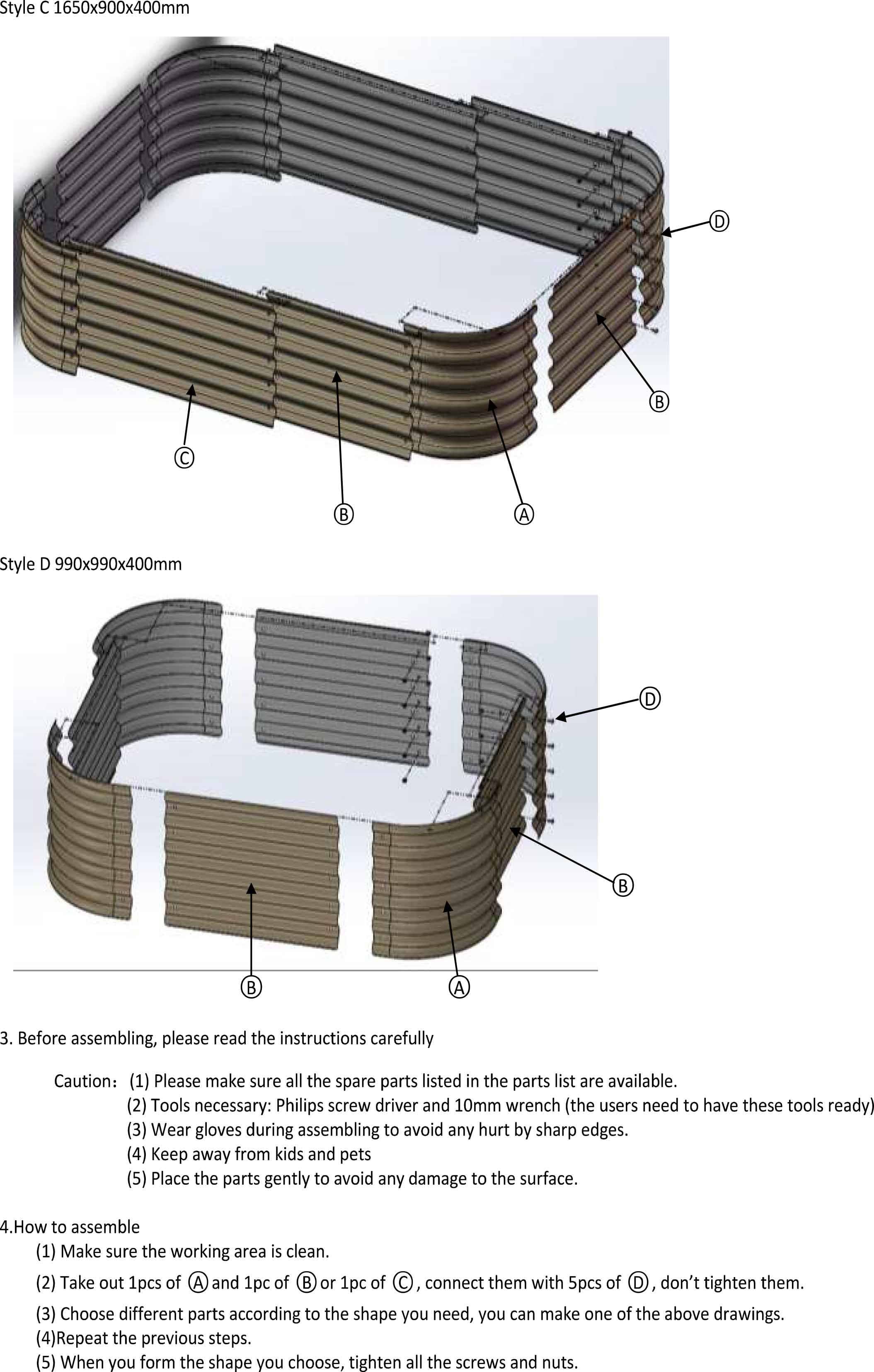 What The Press Say
---
Kitchen Garden
August 2019
Veg in Confirnement - Buy a Bed
The 4 in 1 Modular Raised Bed from Harrod Horticultural can be arranged in four different configurations to fit your garden space. The galvanised steel is 0.6mm thick and powder coated cream for an attravtive finish. It comes with steel bolt fixings and a clip-on rubber safety strip for the rolled steel edges.
---