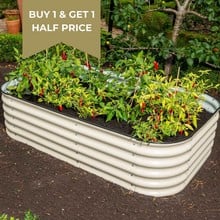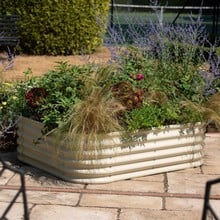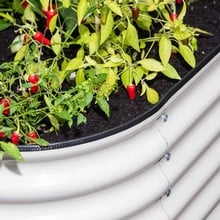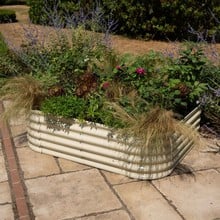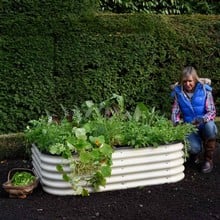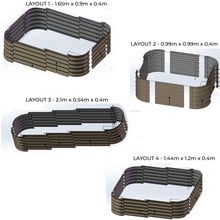 4-in-1 Modular Metal Raised Bed
£9.95 P&P
The 4-in-1 Modular Metal Raised Bed is a versatile planting solution and a great way to grow your own, the steel raised bed can be arranged in a standard, square, rectangle or narrow shape to suit your garden or plot.
Read More
The 4-in-1 Modular Metal Raised Bed is a versatile planting solution and a great way to grow your own, the steel raised bed can be arranged in a standard, square, rectangle or narrow shape to suit your garden or plot.
SPECIAL OFFER - Buy 1 Get 1 Half Price - Save over £49! (Discount applied at basket)
This metal raised bed is manufactured from long lasting, quality, galvanised steel (0.6mm thick) which is powder coated cream for a long lasting, weatherproof finish. The rolled steel edges have a push on rubber safety strip and the raised bed comes with stainless steel bolt fixings for maximum strength and durability.
The raised bed measures 43cm high, the ideal depth for most fruit and vegetables, and can be arranged into 4 configurations to fit your garden space.
Standard - 1.44m x 1.2m - requires 743 litres of soil
Square - 0.99m x 0.99m - requires 421 litres of soil
Rectangle - 1.65m x 0.99m - requires 469 litres of soil
Narrow - 2.1m x 0.54m - requires 488 litres of soil
Parts supplied; 4 corners, 4 x short corrugation sheets, 2 x long corrugation sheets and all fixings and capping.
This stylish raised bed will be a popular addition to your garden, giving you an attractive raised planter to grow your own fruit and vegetables in the garden, on the patio or on the allotment.
4-in-1 Modular Metal Raised Bed
Galvanised steel panels 0.6mm thick
Powder coated cream for long lasting finish
Strong stainless steel fixings
43cm high
Rolled steel edges with push on rubber safety strip - a rubber mallet is useful when placing the strip over 2 sheets of metal
4 configurations
The raised bed is not supplied with a base
Supplied as a kit for self assembly
Please note: All heights will now be 430mm not 400mm as shown in diagrams below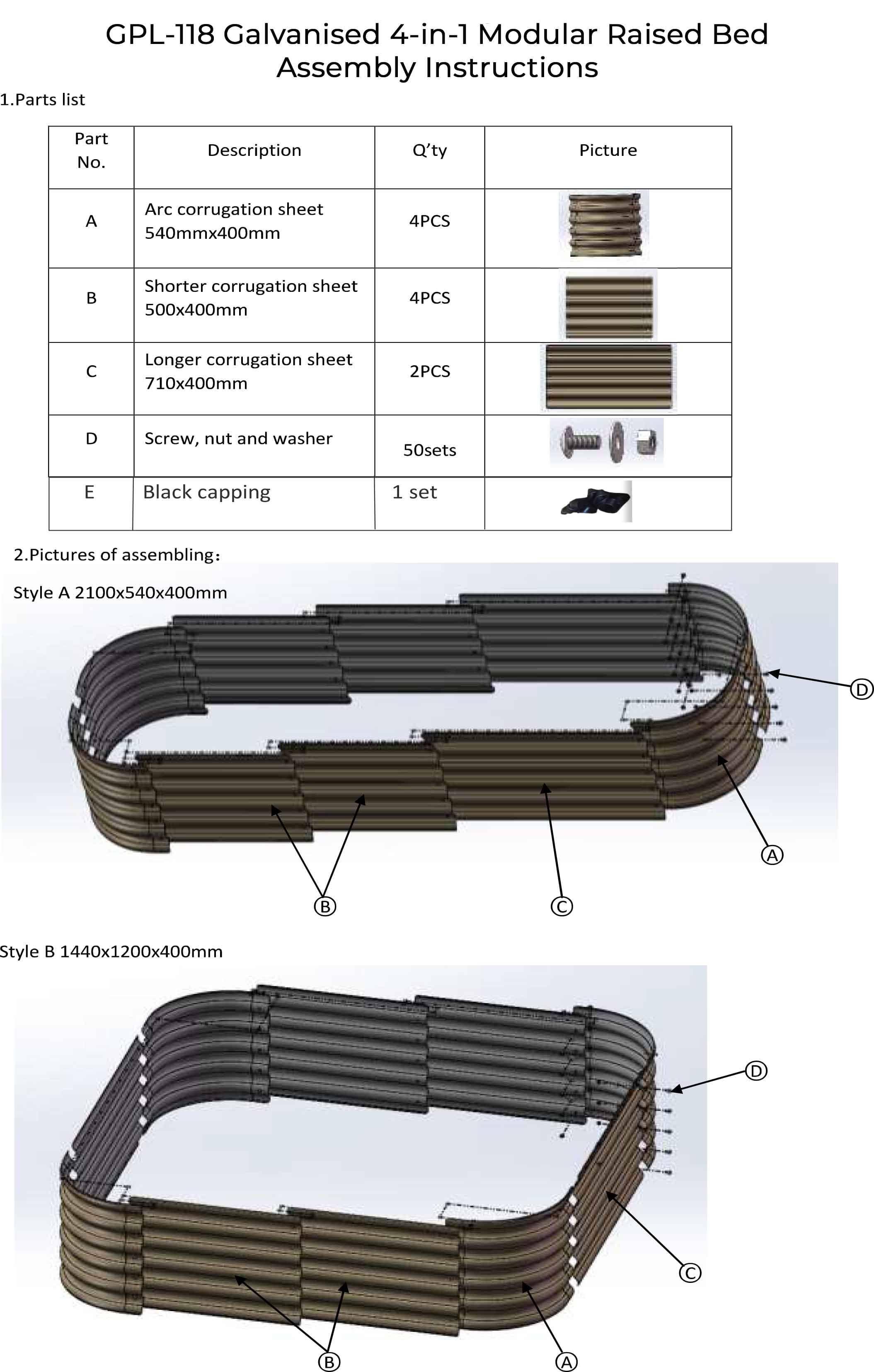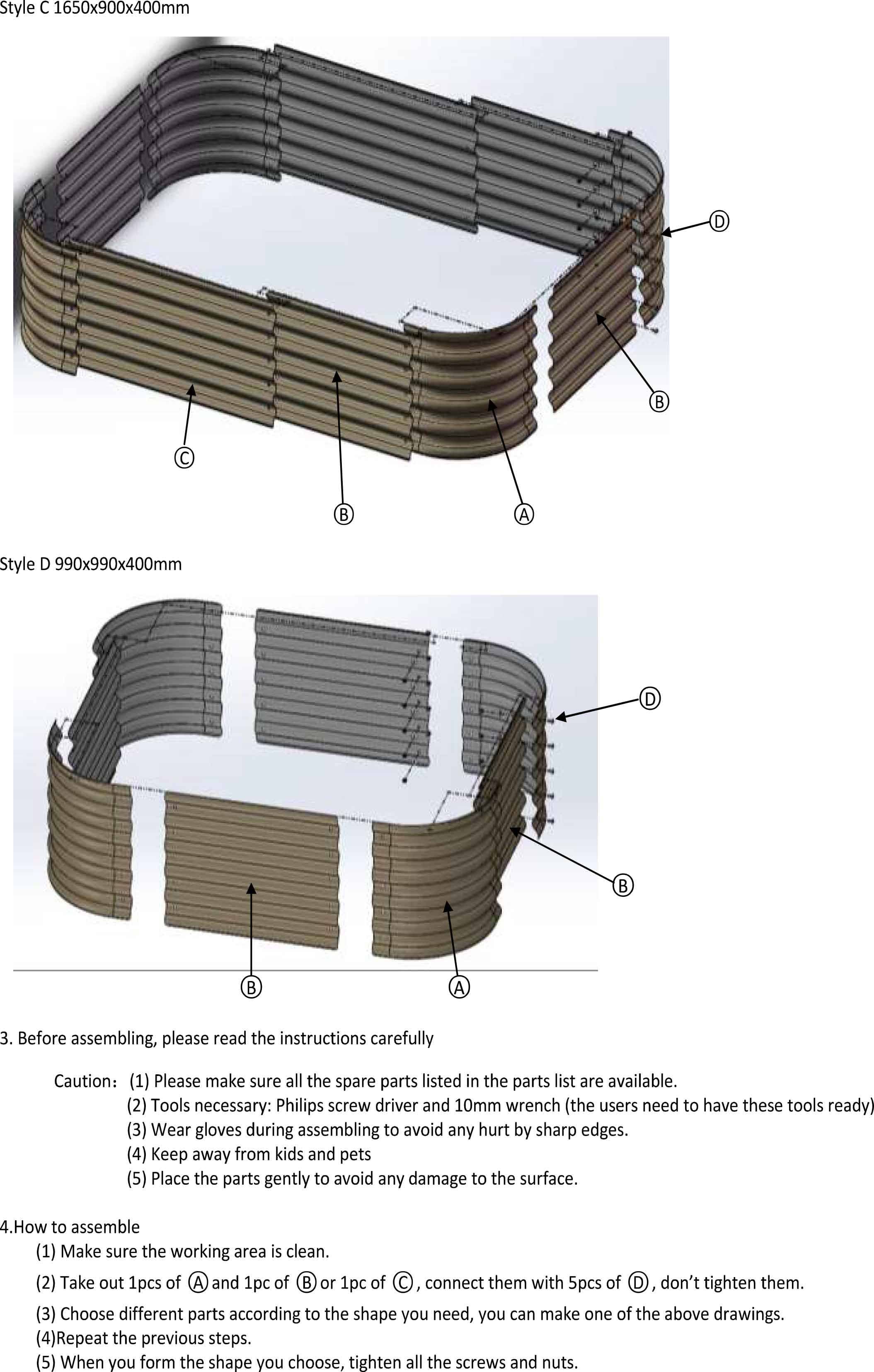 16th August 2023
I bought 2 of these when there was a special offer. They are slightly more expensive than "other" makes but they are way way better!! I noticed at once the build quality; better metals, better nuts and bolts. They are nice and deep (but obvs need a lot of soil) so you can grow a wide variety of vegetables, sweet peas or fruit. Highly recommended
16th August 2023
New this year, now full of strawberries, lettuce, carrots and more. I needed help putting them together but choice of shape is very useful and they look good in the garden.
16th August 2023
Purchased a pair of these beds, arrived very well packaged, essential when purchasing online. They are very good quality and easy to assemble. Lots of soil/compost required to fill but once that is done they are up and producing. One of the best features is the variation of shape, this means you can build them to fit the space you have available. I was so delighted with these I purchased another pair, I have 3 filled with veg, and one filled with petunias, all of which have been much admired by friends and family. For me personally so much easier to manage, look attractive and reduces the amount of digging required to keep veg patch looking tidy all the year. Thank you Harrod.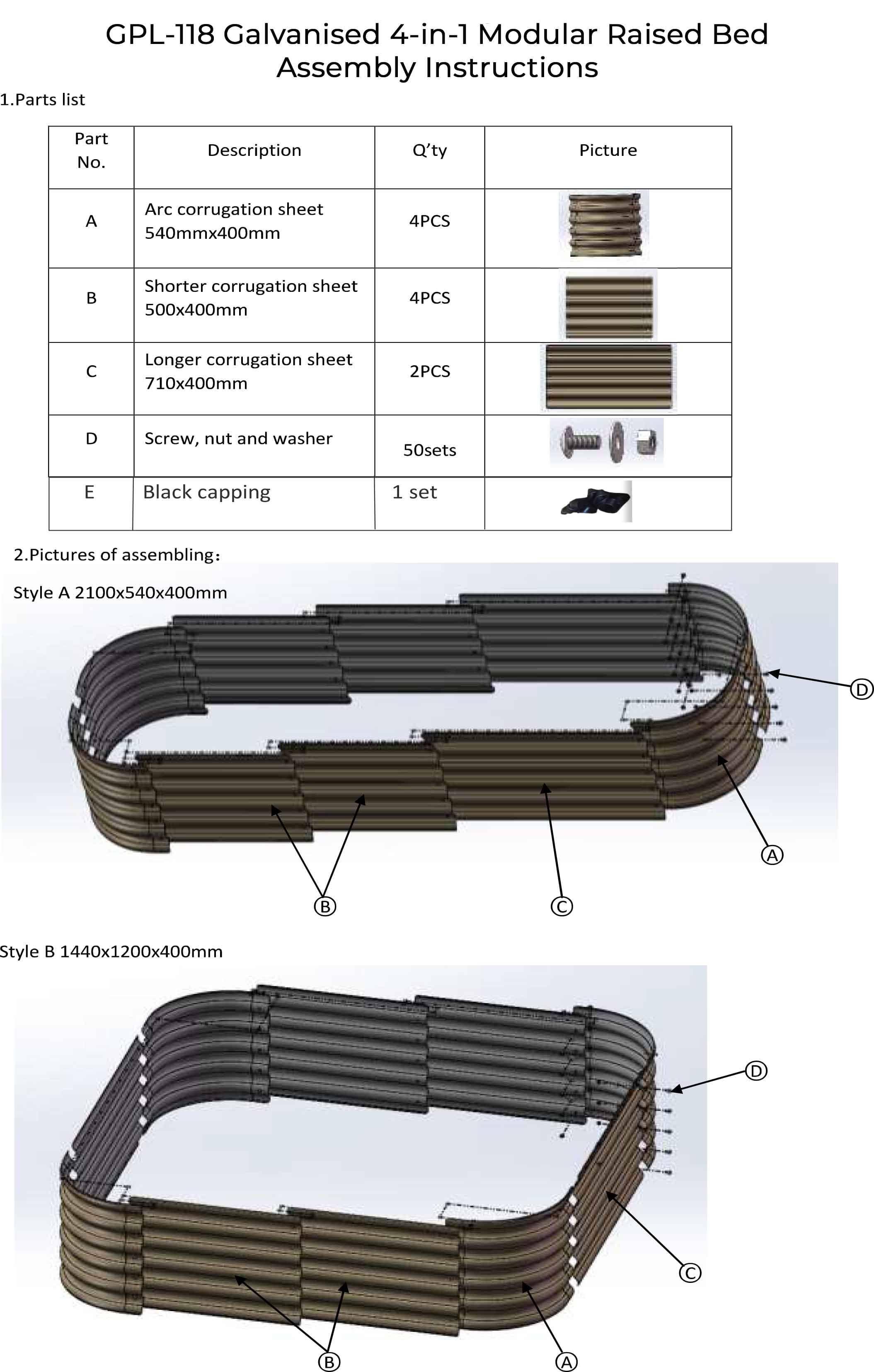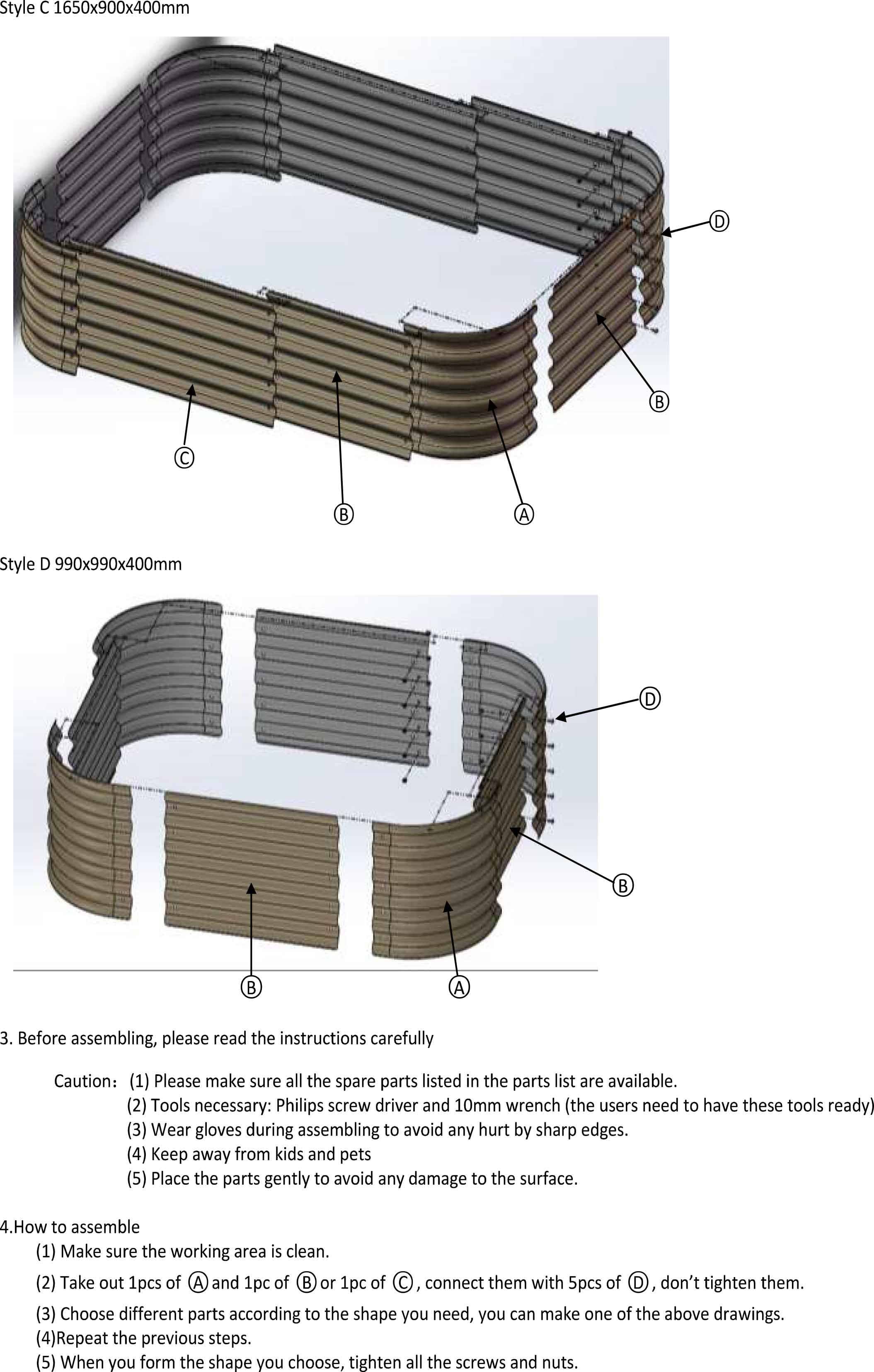 What The Press Say
---
Kitchen Garden
August 2019
Veg in Confirnement - Buy a Bed
The 4 in 1 Modular Raised Bed from Harrod Horticultural can be arranged in four different configurations to fit your garden space. The galvanised steel is 0.6mm thick and powder coated cream for an attravtive finish. It comes with steel bolt fixings and a clip-on rubber safety strip for the rolled steel edges.
---