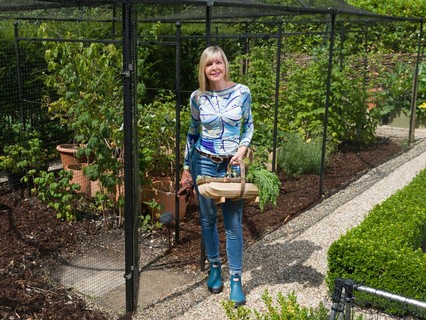 Stephanie's Garden Blog
Welcome to Stephanie's Garden Blog, where we keep you up to date with our gardening exploits and anything we think might be of interest in the big wide world of gardening. With regular updates from Stephanie and Jo, from sowing to harvesting, we hope you enjoy following our gardening journey!
Latest Blog Entries:
Showing 1 - 1 of 1 entries.
Posted in Category
News & Press Releases
by
Harrod Horticultural
on 11 January 2013
Another year another golden opportunity to make this one the best yet! At Harrod Horticultural, we wanted to share our excitement with you about our variety of NEW products for 2013 as well as our NEW website too. There are plenty of inspirational, imaginative and practical products for the ornamental and kitchen garden boasting both traditional and contemporary designs and here's a few of the highlights

Showing 1 - 1 of 1 entries.