We can't believe we first announced our partnership with Hoveton Hall back in April! Since then, the gardens have shot up and bloomed with an array of spectacular colours!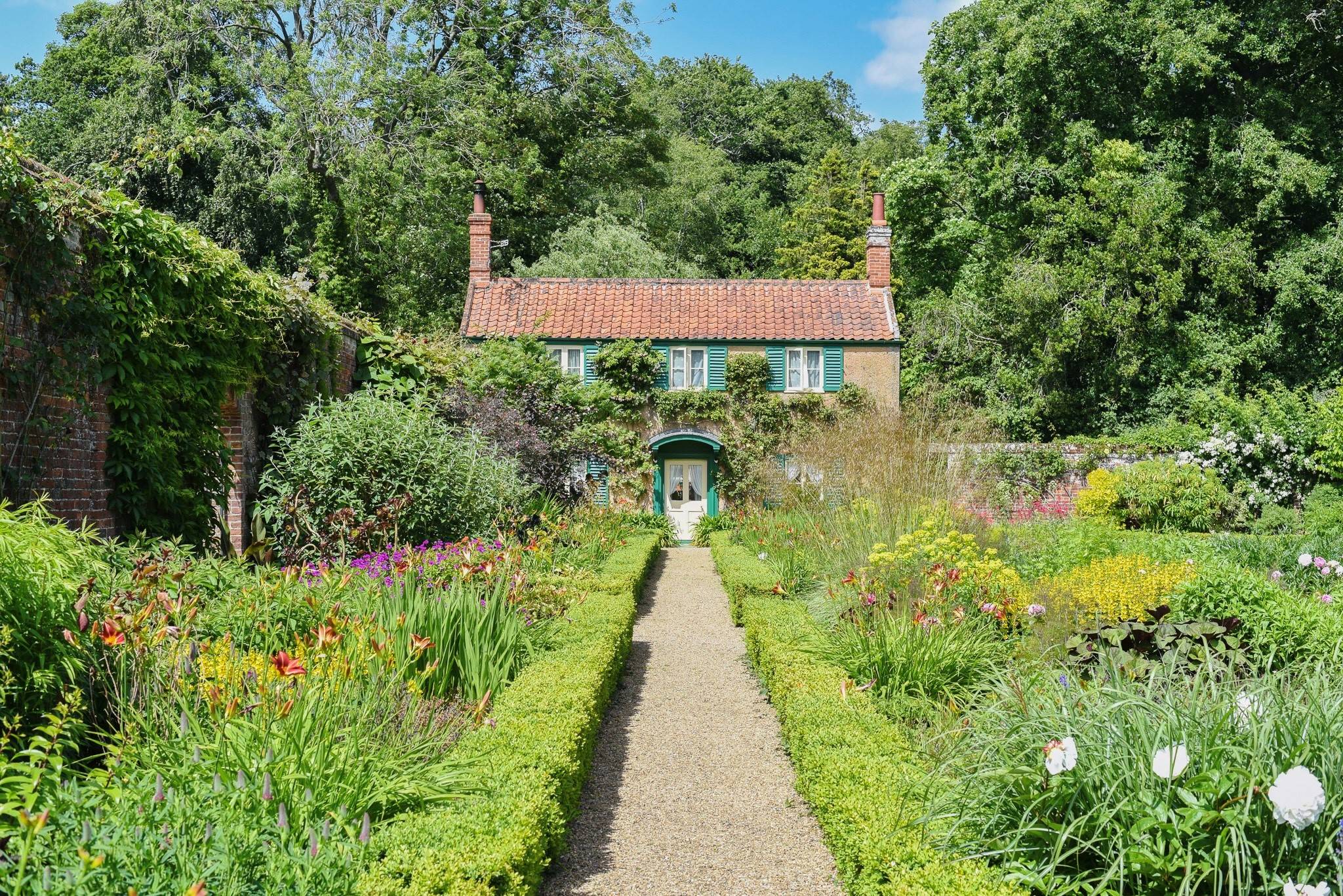 The entryway to the Spider Garden is laced with a rainbow of fully bloomed alliums, peonies, lilies, and other perennials and the beautiful end cottage is covered with soon to be flourished Wisteria.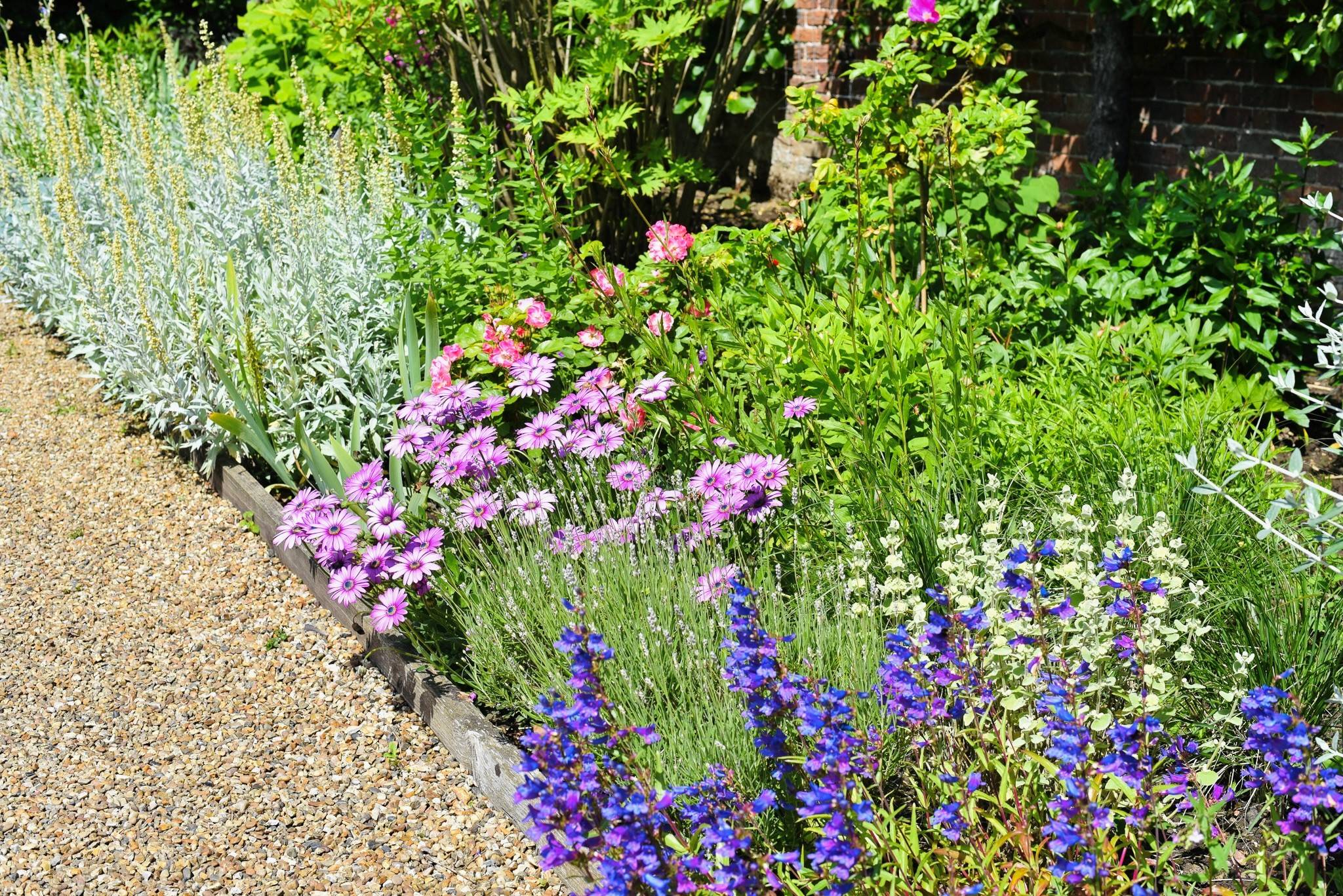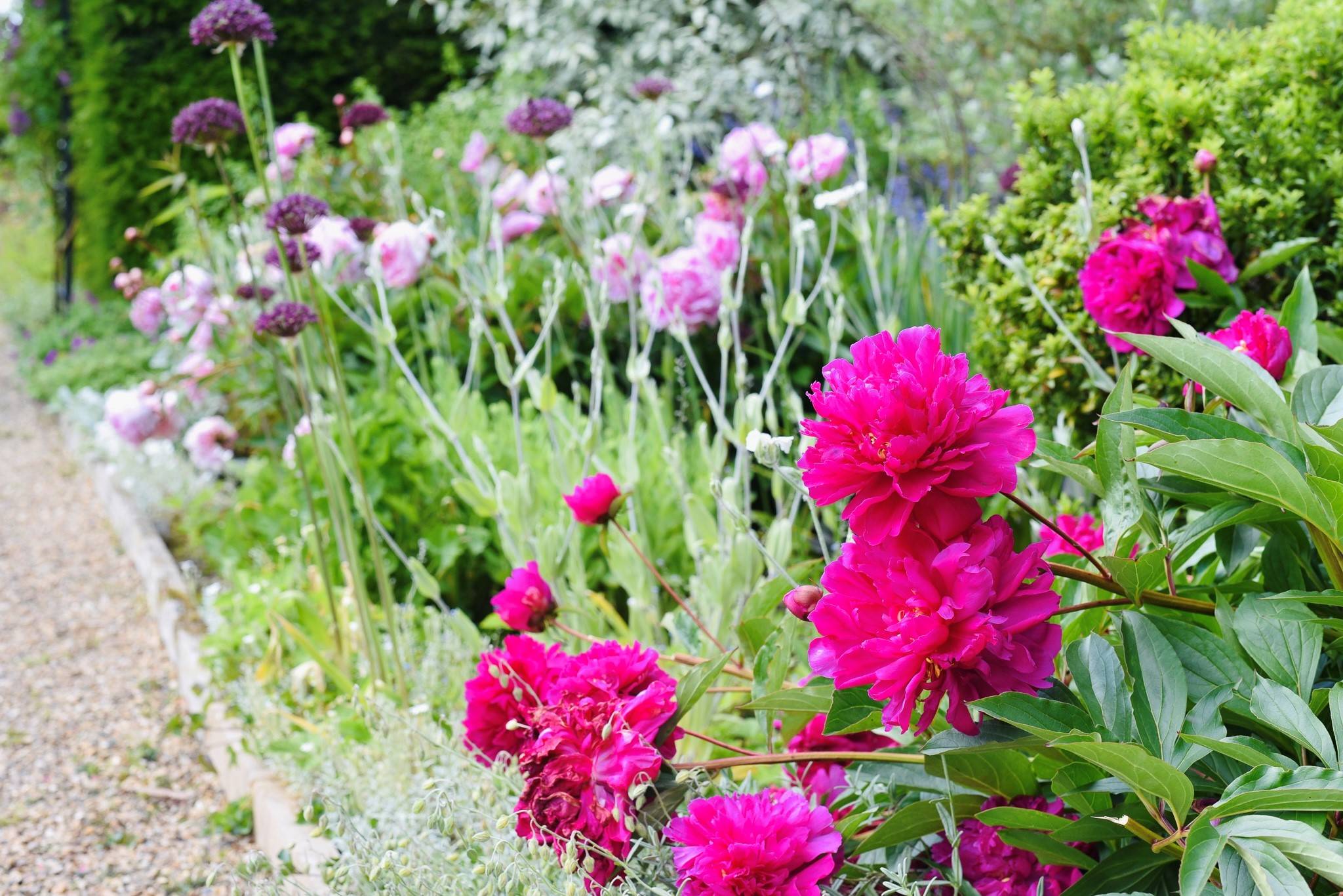 The borders were soaked in a tide of colours which guide you around the walled garden. To the rear of the Walled Garden, you'll come across the Kitchen Garden which is home to a vast array of Harrod Horticultural products and is soon to be full of an abundance of organic produce.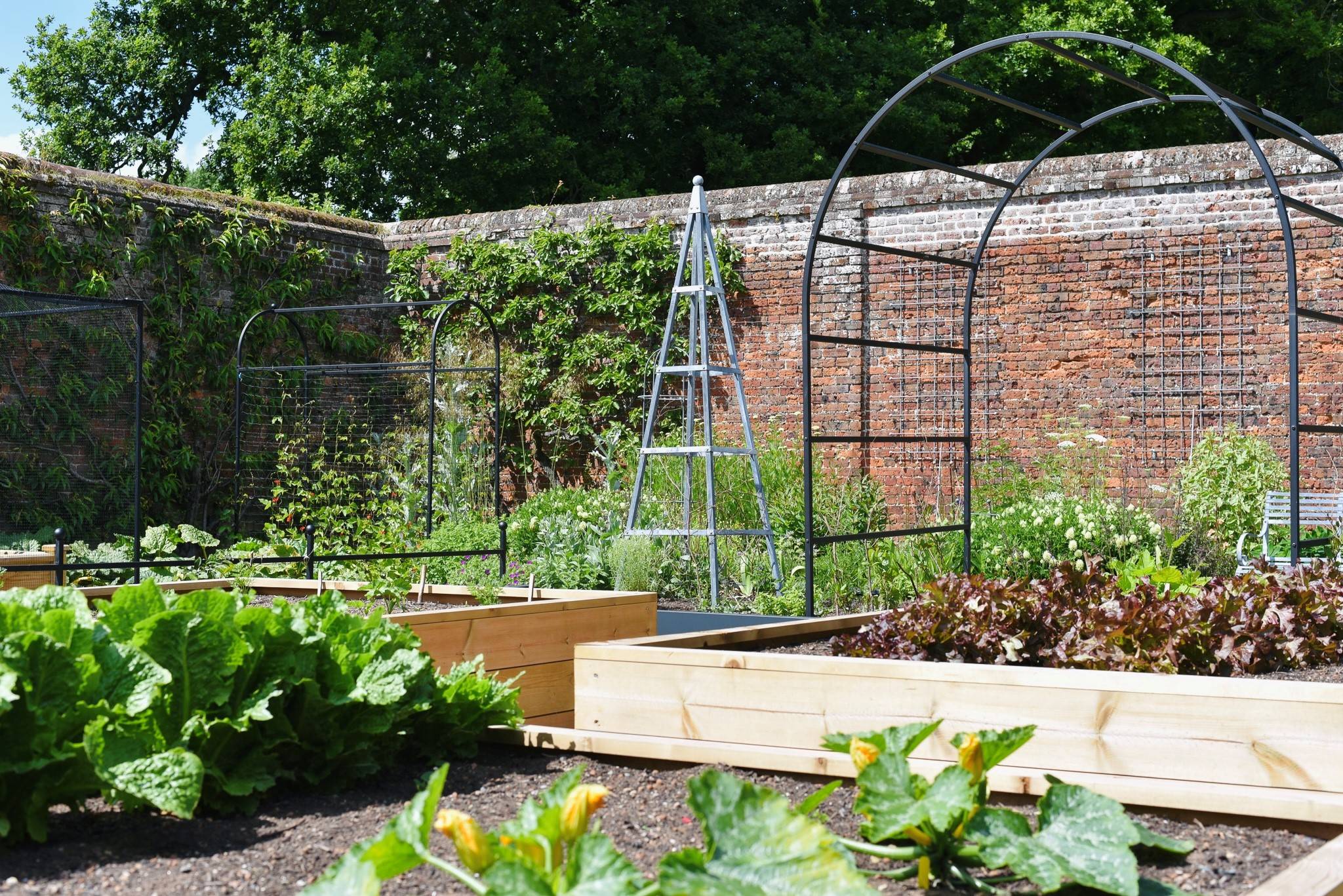 The lettuce and courgettes have shot up in the Standard Wooden Raised Beds and same goes for the herbs in the two Anthracite Metal Raised Beds either side of the Roman Garden Arch.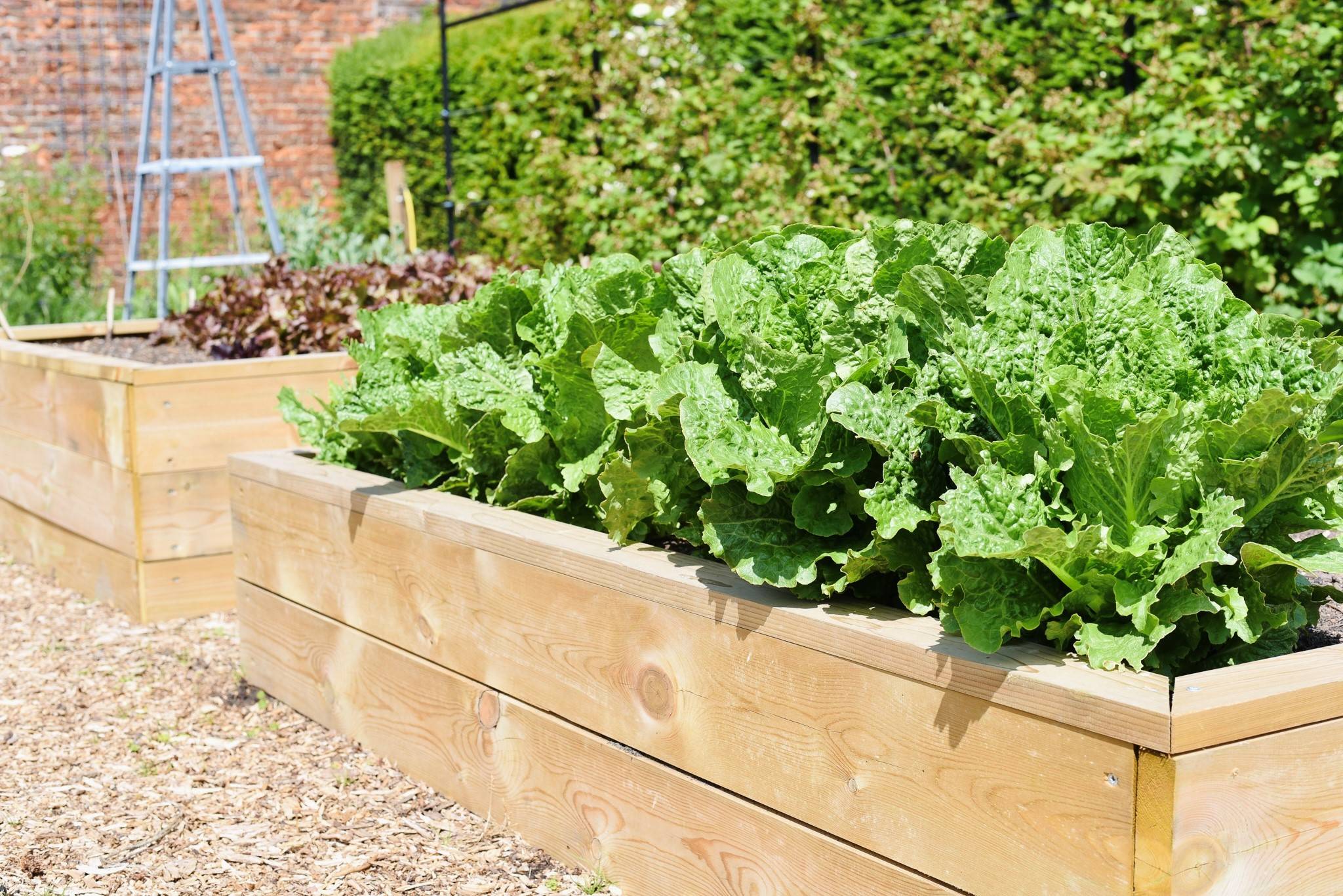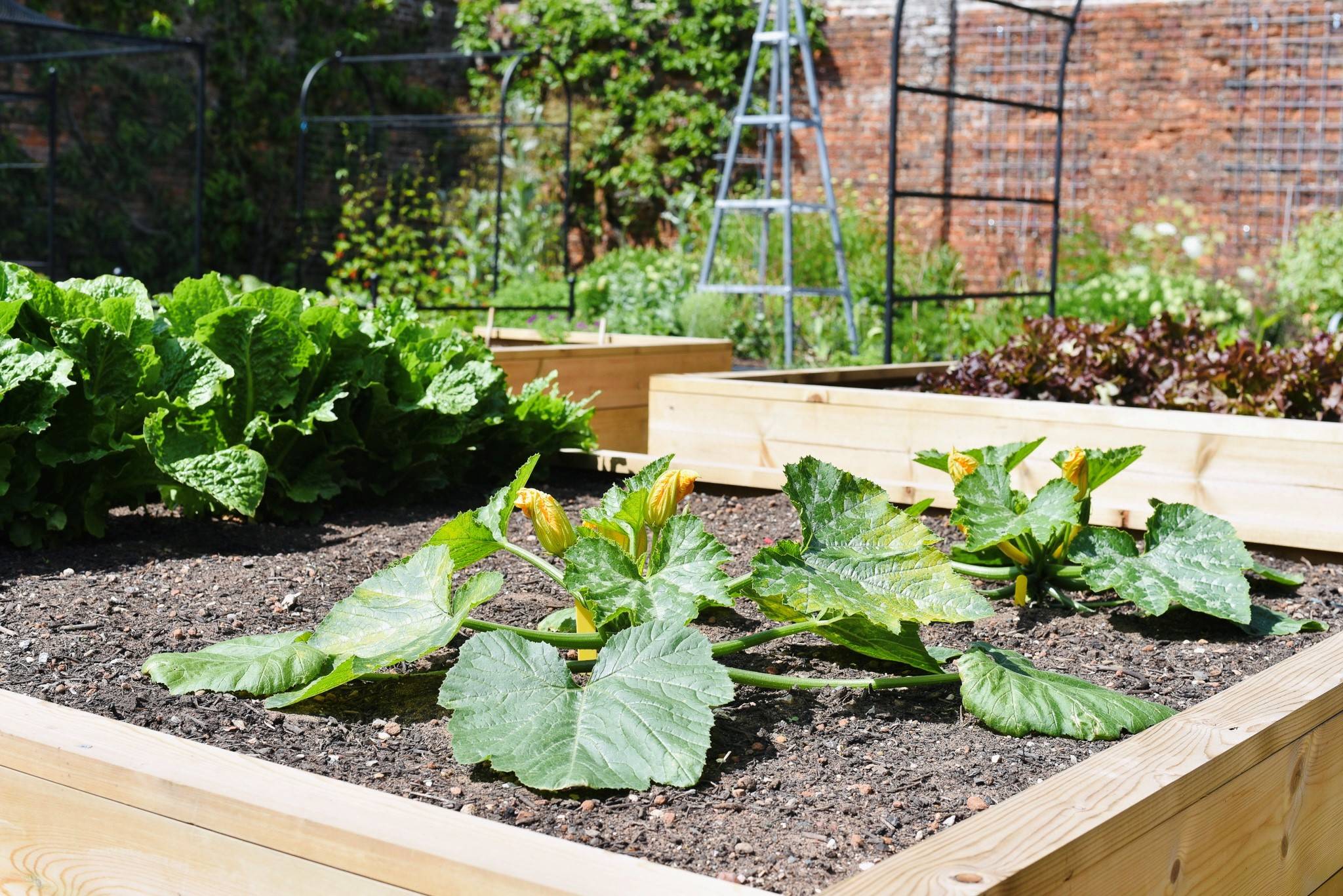 The raised beds within the Steel Peak Roof Fruit Cage are beginning to flourish with some climbing fruits beginning to make their way up the Espalier Frames.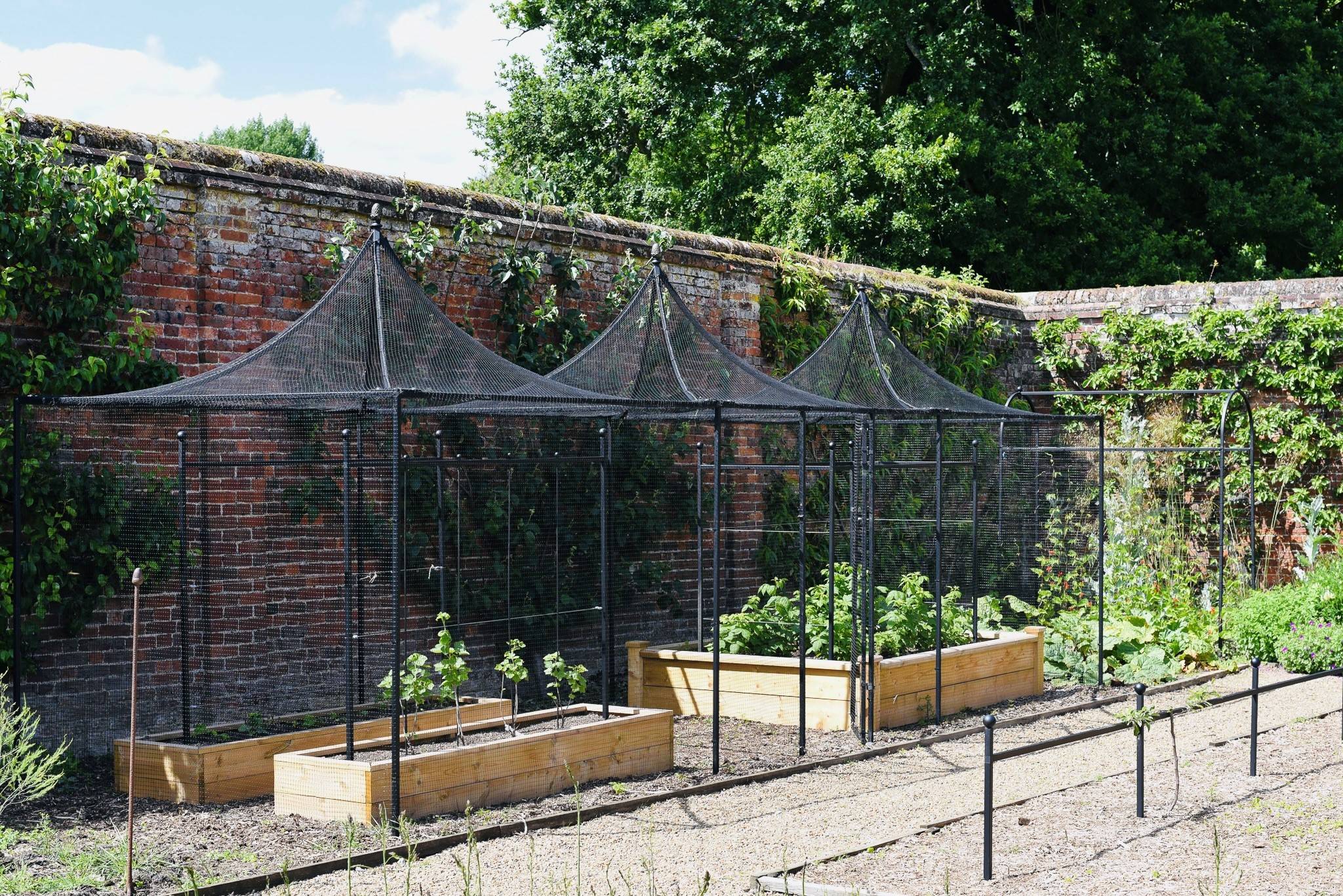 Along the rear wall you'll find a selection of our Southwold Collection products such as Decorative Wall Trellis, Trumpet Peony Plant Supports, Wire Obelisk and the show stopping three-seater Southwold Bench. Since last visiting, these borders have become full of an abundance of vibrant flowering plants and space to soak up the sun in the Walled Garden.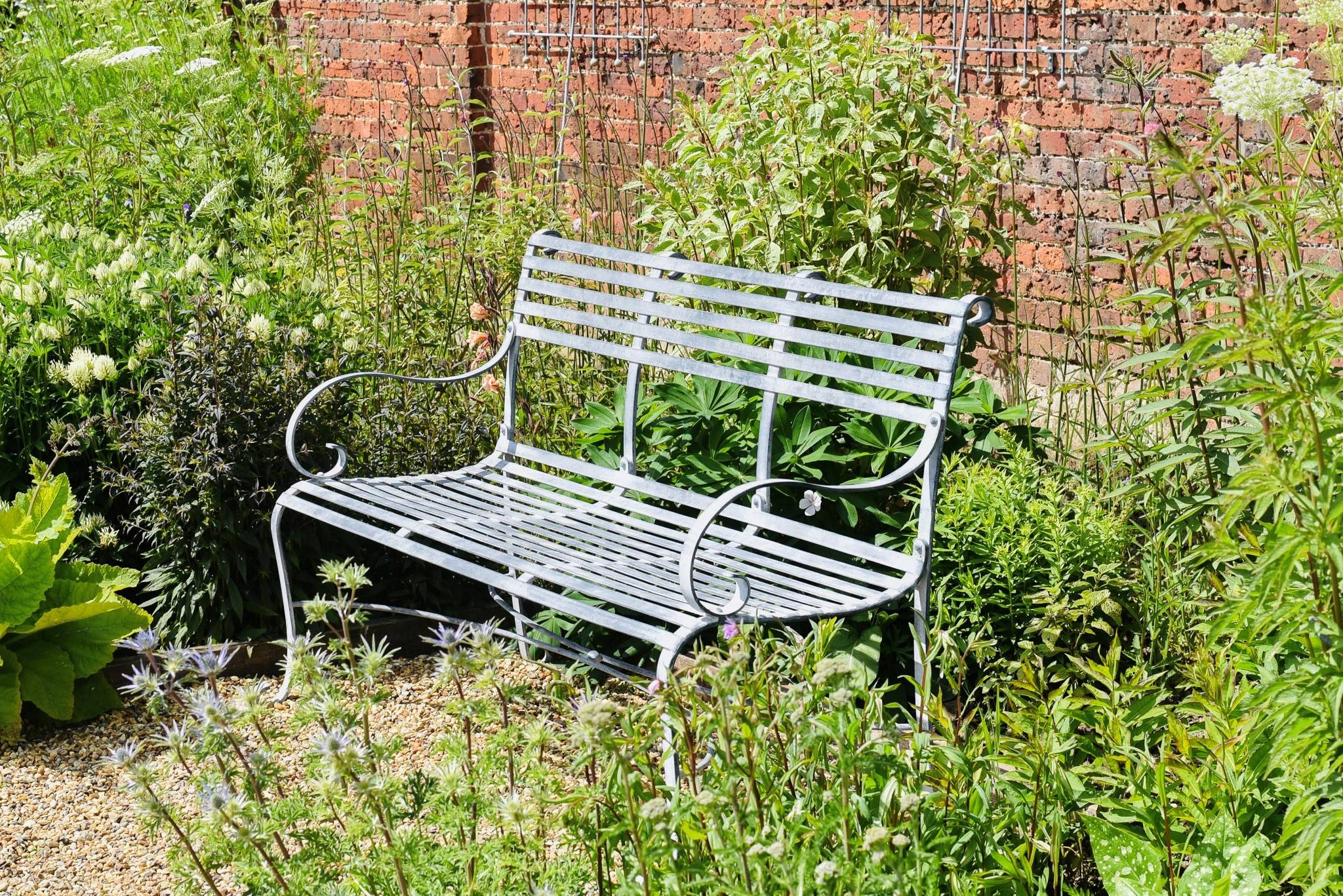 You can visit the Hoveton Hall Gardens every Sunday to Friday until Friday 30th September 2022. You can buy tickets at arrival on the day you visit (you no longer need to book in advance). Each part of the estate has its own unique characteristics and there's much more to see on site such as The Glass House, The Magnolia Garden and Lake, The Ice Well, The Kidney Lake as well as enjoying the Woodland Walk.
Not only this but Hoveton Estate is home to the Garden Kitchen Café, a beautiful and quirky café set alongside the gorgeous grounds of the estate.
You can find Hoveton Hall Estate here:
Hoveton Hall Gardens, Hoveton Hall Estate, Hoveton, Norwich, Norfolk, NR12 8RJ
A big thank you to Stephen Taber for the fabulous photography of the Hoveton Gardens - https://taberphotography.co.uk/