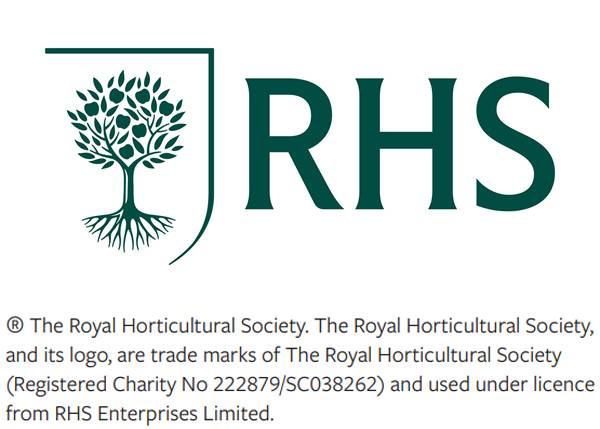 If your order includes 4 or more obelisks it will incur an additional delivery charge due to the size of the product. You will need to call us on 0333 400 6400 for a quote.
The stylish Pyramid Wire obelisks will add height and structure to your garden and borders, available in 2 sizes, medium measures 1.75m high and Large 2.0m high, they really will create an attractive focal point.
Special Offer - Buy Set of 2 and Save 15% - 1 medium and 1 large obelisk.
The Pyramid obelisks are available in 2 finishes, NATURAL RUST, supplied as unpainted steel which quickly develops an even rust coating, a timeless look for traditional or contemporary gardens or MATT BLACK POWDER COATED used on all Harrod steel products. Both finishes have a 10 YEAR STRUCTURAL GUARANTEE.
The pyramid garden obelisks are available in 2 sizes - Medium measures 1.75m High x 0.41m Wide, Large measures 2.0m high x 0.58m Wide, both supplied with solid steel anchor bars (30cm L x 12mm diameter, 4 per obelisk) for securing in place.

Topped by a metal sphere finial dia. 70mm these garden obelisks can take pride of place in borders, look great in large pots and are very effective when used in pairs.
All Obelisks have a solid base rail allowing them to be easily secured in place using the supplied solid steel anchors.
Exclusive Designed & Made by Us in UK
RHS Endorsed
10 Year Structural Guarantee
2 distinctive finishes - natural rust & matt black powder coating
2 Sizes available - Medium (1.75m) and Large (2.0m)
Set of 2 (1 of each size) available - Save 15%
10mm gauge round steel rods - double the thickness of many similar designs
Topped with a sphere finial (dia. 70mm)
All obelisks have a base rail for easily securing in place
Supplied with solid steel bar anchors - 4 per obelisk
Perfect for climbing plants including roses
7th April 2022
Great quality item as always. I keep coming back to Harrod's. Not cheap but good value.
10th July 2018
Recently bought some metal obelisks from Harrod. They were exceptionally well wrapped and arrived undamaged. The quality is superb, as we usually expect from this company from whom we have purchased a number of items. They really do look superb and, as a friend observed, should last years if her experience of a similar purchase a couple of years ago is anything to go by. The young delivery man was very pleasant & helpful but (an important point) I wished that we had some tracking of the delivery. If the obelisks had arrived the day before, nobody would have been here to sign.
19th April 2018
Very solid, good guage steel but light enough to move around easily. The square base means it is perhaps not as suitable for plants such as beans and peas as a round base but the very sturdy steel pins to anchor it into the ground are very good quality. Looks great and came very well packaged. I'm sure this will feature in our garden for many years to come
What The Press Say
---
Grow Your Own
July 2014
Plant Supports & Obelisks On Test
Occasionally you have to pinch yourself, and I did when I found out what good value this obelisk was. It's very elegant in design without drawing too much attention itself, you just feel that a touch of class has landed! It is so refreshing to see an item that dovetails an artistic eye with real down to earth functionality. Additionally, a set of substantial iron anchors are supplied for holding the obelisk in position. These help to avoid problems such as wind-rock. I felt that the height of the structure really made an impact when I tried it out in a few different places in the garden, yet it never felt too imposing or clumsy.
---