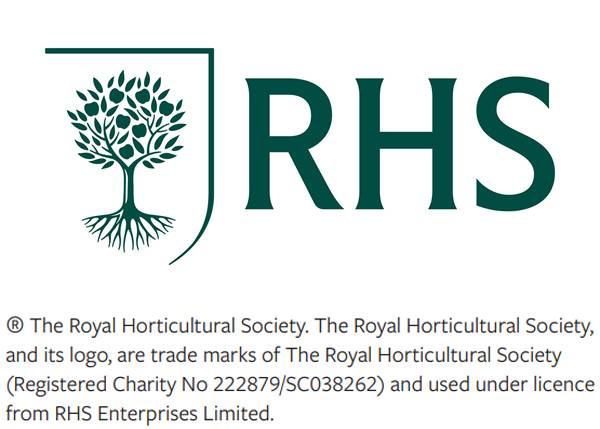 *SPECIAL OFFERS*
SAVE 10% WHEN YOU BUY 2 OR MORE OF THE SAME SIZE SUPPORT
(DISCOUNT APPLIED AT BASKET)
SAVE 20% ON EXTRA VALUE PACK OF 3
(INCLUDES 1 SMALL, 1 MEDIUM, 1 LARGE)
Designed and manufactured by us in the UK, the rust Lobster Pot Plant Supports make a great feature in the border and are made using high quality and very strong 10mm diameter steel rod, finished with a decorative ball finial.
The Lobster Pots are available in 3 sizes, the small support measures 0.75m High x 0.47m diameter, the medium measures 0.93m High x 0.55m diameter and the large support measures 1.1m High x 0.65m diameter. The supports can be pushed up to 17cm into the ground depending on the height of the plant being supported.
This traditional style grow-through plant support is ideal for supporting all types of large perennials such as peonies or dahlias and and can also be used in the vegetable garden for supporting dwarf bean plants.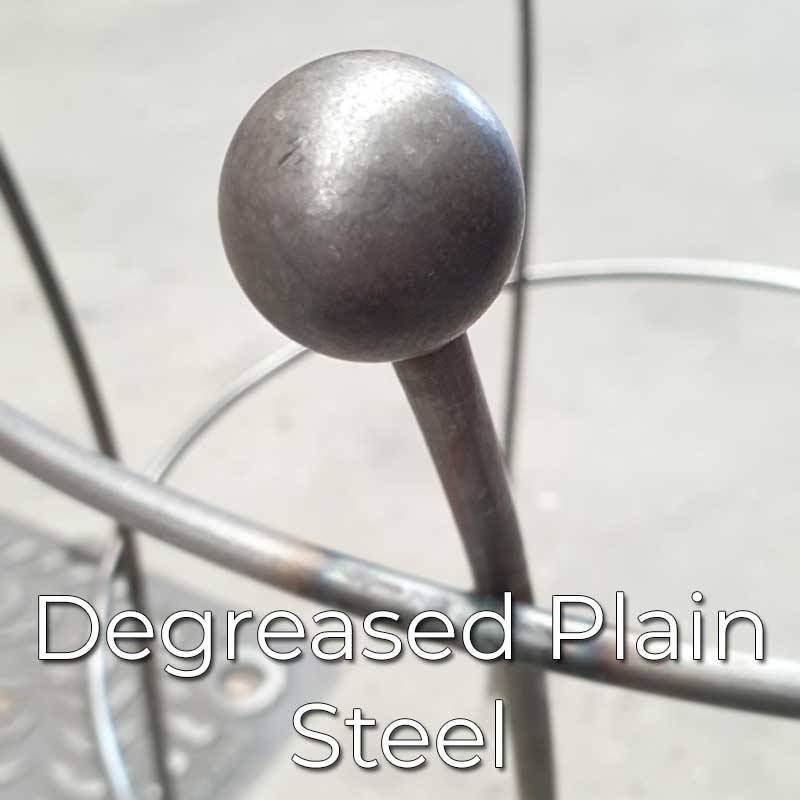 The supports are supplied as untreated plain steel which quickly develops an even rust coating and comes with a 5 year structural guarantee.
The lobster pots will add interest to your borders in winter and can also be used as a cloche to protect delicate plants in colder weather by simply stuffing the framework with straw.
Designed and made by us in the UK
RHS Endorsed
5 year structural guarantee
Made using strong steel rod 10mm diameter
Ball finial measures 90mm diameter
Natural rust supports supplied in untreated steel which quickly develop an even rust finish
Available 3 sizes - small, medium and large
Small Lobster Pots measure 0.75m High x 0.47m Diameter
Medium Lobster Pots measure 0.93m High x 0.55m Diameter
Large Lobster Pots measure 1.1m High x 0.65m Diameter
Extra Value Set of 3 available - 1 x small, 1 x medium & 1 x large (Save 10%)
All sizes can push up to 17cm into the soil depending on the height required
Ideal for large perennials such as peonies, dahlias, delphiniums and oriental poppies
Lobster Pot Plant Support in Matt Black are also available
27th April 2022
The lobsters pots are very sturdy, and the rust finish blends well in the border. Even the small size is more than adequate for most plants. As ever with Harrod the quality is excellent.
24th March 2020
I have a large dahlia that I had trouble keeping up right so purchased a large lobster pot to do the job. It looks fantastic and i have no doubt will do a great job.
7th March 2019
Ordered two of the small rust lobster pots and couldn't be more pleased. Delivered in less than 24 hours, robust, sturdy plant supports that look like they will last for years. Being designed to rust they should improve with age. Have used Harrod Hoticultural before and definitely will again, once again impressed with the build quality and service.
What The Press Say
---
The English Garden
September 2019
Any Old Iron
Rusted metal ornaments and accessories add weatherbeaten charm to the garden.
---