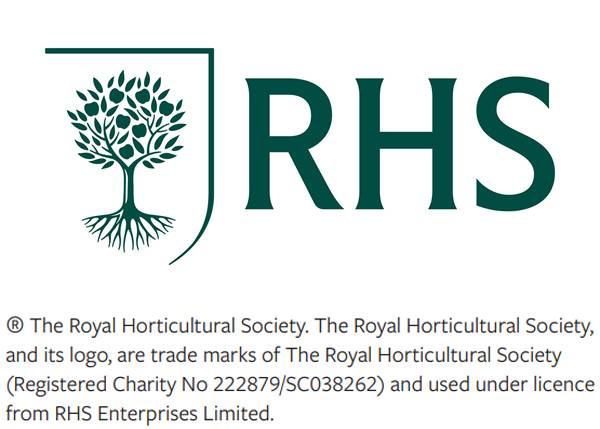 *SPECIAL OFFERS*
SAVE 10% WHEN YOU BUY 2 OR MORE OF THE SAME SIZE SUPPORT
(DISCOUNT APPLIED AT BASKET)
SAVE 20% ON EXTRA VALUE PACKS OF 3
The distinctive shape of these Matt Black Peony Plant Supports will be a real focal point in your garden, adding form and structure to your borders. Traditionally used for peonies, these strong plant supports are perfect for many types of flowers and plants stopping plant stems snapping in strong winds or flopping under their own weight.
Exclusively designed and manufactured by us in the UK, these attractive plant supports use quality 8mm gauge steel rods making them very strong and durable which is why we offer a 5 YEAR STRUCTURAL GUARANTEE.
The Trumpet Shaped Peony Plant Supports are available in 2 heights (60cm & 90cm) and 4 diameters (30cm, 40cm, 50cm & 60cm - this refers to the top ring of the support) and are designed to be pushed between 10-20cm into the ground for stability and depending on the required height for the plant. The height is from the bottom of the feet to the top ring.
The classic matt black powder coating finish as used on all Harrod steel products creates a timeless look for both traditional or contemporary gardens
Save 20% with our Extra Value packs of 3 peony supports:-
ARC-310 includes 1 x 40cm, 1 x 50cm & 1 x 60cm all 60cm high.
ARC-312 includes 1 x 40cm, 1 x 50cm & 1 x 60cm all 90cm high.
Exclusive - Designed & Manufactured by us in the UK
Trumpet Shape Supports historically used for peonies, but are ideal for many flowers and plants
Matt Black Finish
5 Year Structural Guarantee
RHS Endorsed
Ideal for peonies, but can be used with lots of other flowering plants such as tulips, alliums, delphinium, lupins and more
Available in 2 heights (60cm & 90cm) & 4 diameters (30cm, 40cm, 50cm & 60cm)
Also available in Extra Value Packs of three
30cm Diameter Peony Support has 3 legs
40cm Diameter peony Support has 4 legs
50cm & 60cm Diameter peony Support have 5 legs
Height is from the bottom of the feet to the top ring - designed to be pushed 10-20cm into the ground depending on the plant being supported
Diameter refers to the top ring on the trumpet support - the diameter is roughly 10cm smaller for the bottom ring
8mm gauge steel rods for legs & rings
Distance between rings on the support is 25cm
Ball finials measure 25mm diameter
Also available in a Natural Rust finish
16th March 2023
Excellent, strong sturdy ornamental plant supports. Make great feature in the garden on their own. No doubt they will provide excellent support for my established peonies and delphiniums. I am delighted with my purchase. Delivery very prompt, and well packaged.
29th December 2022
Robust and perfect for supporting our Golden Celebration rose, a Christmas present for my wife who is delighted with the potential enhanced support it will give.
19th April 2021
Perfectly formed for my large Agapanthus so glad i went for the largest option will look even better once the flower heads have bloomed and are contained. Excellent quality very robust black looks really smart as my garden is quite formal with lots of topiary. I do think they are a tad expensive but it should last for years and it will look nice in the winter too just as a feature.
What The Press Say
---
Grow Your Own
July 2014
Plant Supports and Obelisks on Test - Dave Finkle
You simply can't break it! This support will out-live all of us. It is very strong and at the same time attractive to look at. As always with Harrod Horticultural, appearance is important and the company has delivered yet again. Being trumpet-shaped, the support adds some refinement to your plot by allowing you to inject an architectural element. The metal is coated and finished suitably for keeping rust at bay. I have used something similar in the past to lift my sweet potato foliage off the floor. 5 ***** for practicality and value, 4 ***** for storability.
---