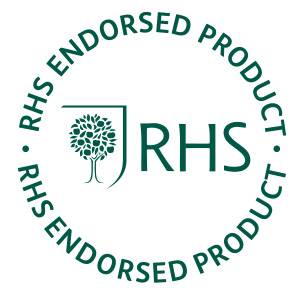 The Cone Obelisks are manufactured in the UK using solid 10mm gauge round steel rod and are finished with an attractive sphere finial. The obelisks are made using a much greater volume of steel than equivalent designs to ensure years of life without the worry of structural failure caused by corrosion which can often be the case with inferior thin walled steel rod products.
Set of 2 Obelisks includes 1 x Large Obelisk & 1 x Extra Large Obelisk
The Vintage Wire Cone Obelisks are available in 2 sizes - the Large measures 1.57m/5ft 2" High x 0.39m/1ft 3" Diameter and the Extra Large measures 2.07m/6ft 10" High x 0.5m/1ft 8" Diameter. The obelisks are supplied with solid steel anchor bars (30cm L x 12mm diameter, 4 per obelisk) for securing in place. These garden obelisks can take pride of place in borders, look great in large pots and are very effective when used in pairs.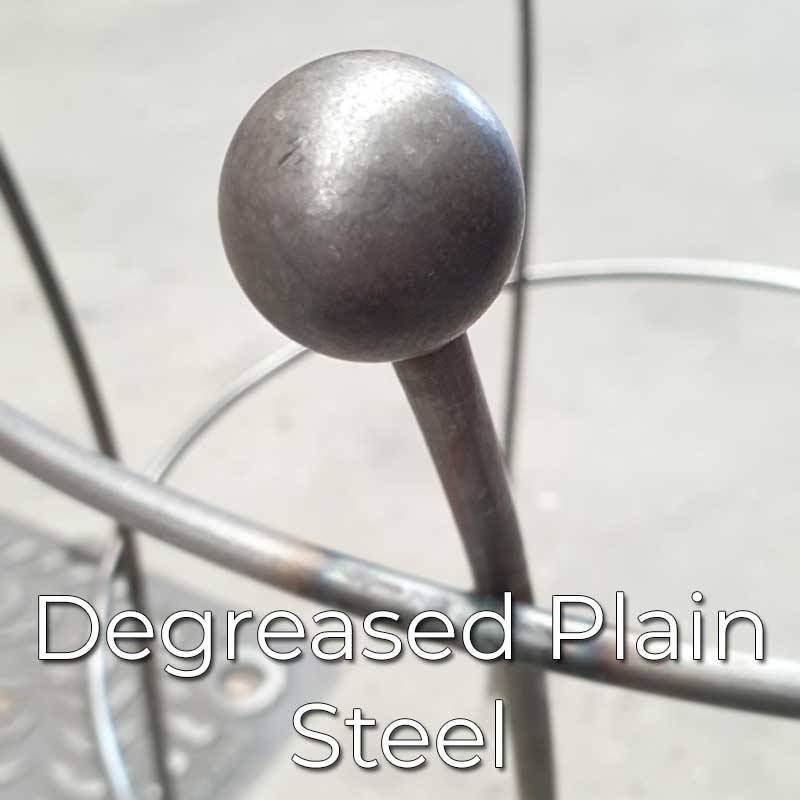 The Vintage Cone obelisks are available in 2 finishes, NATURAL RUST, supplied as unpainted plain steel which quickly develops an even rust coating, a timeless look for traditional or contemporary gardens or MATT BLACK POWDER COATED used on all Harrod steel products. Both finishes have a 10 YEAR STRUCTURAL GUARANTEE.
Please Note: The Obelisks have a solid ring around the base allowing them to be easily secured in place using the supplied solid steel anchors.
Exclusive Designed & Made by Us in UK
10 Year Structural Guarantee
2 distinctive finishes - natural rust & matt black powder coating
Large Measures 1.57m/5ft 2" High x 0.39m/1ft 3" Wide
Extra Large measures 2.07m/6ft 10" High x 0.5m/1ft 8" Diameter
10mm gauge round steel rods - double the thickness of many similar designs
Topped with a sphere finial
All obelisks have a ring around the base for easy securing
Supplied with solid steel bar anchors - 4 per obelisk
Ideal for climbing plants and roses
9th May 2023
A well made high quality product. They're not cheap, but they look like something you might find in a classic country house garden; simple, elegant, and obviously built to last. Which is why I bought 2 more to go with the ones I bought last year.
19th October 2020
Have now bought 4 or 5 of these obelisks so obviously think they are a first class product. Recommend to all !
23rd July 2017
Purchased for my husband's 70th birthday; we are both thrilled with it. It has already rusted nicely and has a beautiful clematis growing up it - though it would look equally good just as a feature in its own right! Very sturdy and well made and together with the service received would highly recommend.
What The Press Say
---
Grow Your Own
May 2016
Tried and Tested - Vertical Growing
Cone Obelisk from Harrod Horticultural - The version on test has a natural finish, meaning the metal is in its raw unpainted state. Over a few months you get a lovely rust colour to the steel adding a well-lived in touch to your plot. The structure is made from a 10mm solid steel bar which will last for years to come. Heavy welding and a solid construction will make sure that it can take anything the elements throw at it.
---