2021 was another whirlwind of a year. With events making a comeback, award ceremonies going ahead and gardens re-opened, there was a lot to celebrate in the horticultural industry! Here's a run down of some of the events we were lucky enough to be involved with this year...
RHS Hampton Court Palace Garden Festival
Back in July we had the pleasure of visiting Hampton Court Palace Garden Festival! There were lots of beautiful gardens to explore and we were lucky enough to have some of our products featured on two of the gardens at the show.
'Charlie's Courtyard' designed by the hugely talented Jane Scott-Moncrieff featured our stunning Southwold Collection Coffee Table and 3 Seater Bench. During the show, Jane's garden received a lot of interest, she was even interviewed by Jo Whiley! We are so pleased that we could help with the garden and all agreed the finished result was absolutely stunning.
The second garden we were lucky enough to be involved with was the inspiring 'Get Up and Grow' garden designed by Lucy Hutchings the Instagram Star @shegrowsveg. This entirely edible garden was displayed in the grow your own area and featured edible treats including chillies and heirloom tomatoes, flowers, ornamental sunflowers and climbing beans which adorned our Roman Garden Arches. The garden attracted a lot of attention and really demonstrated how it is possible to grow your own in lots of situations, especially vertical growing options.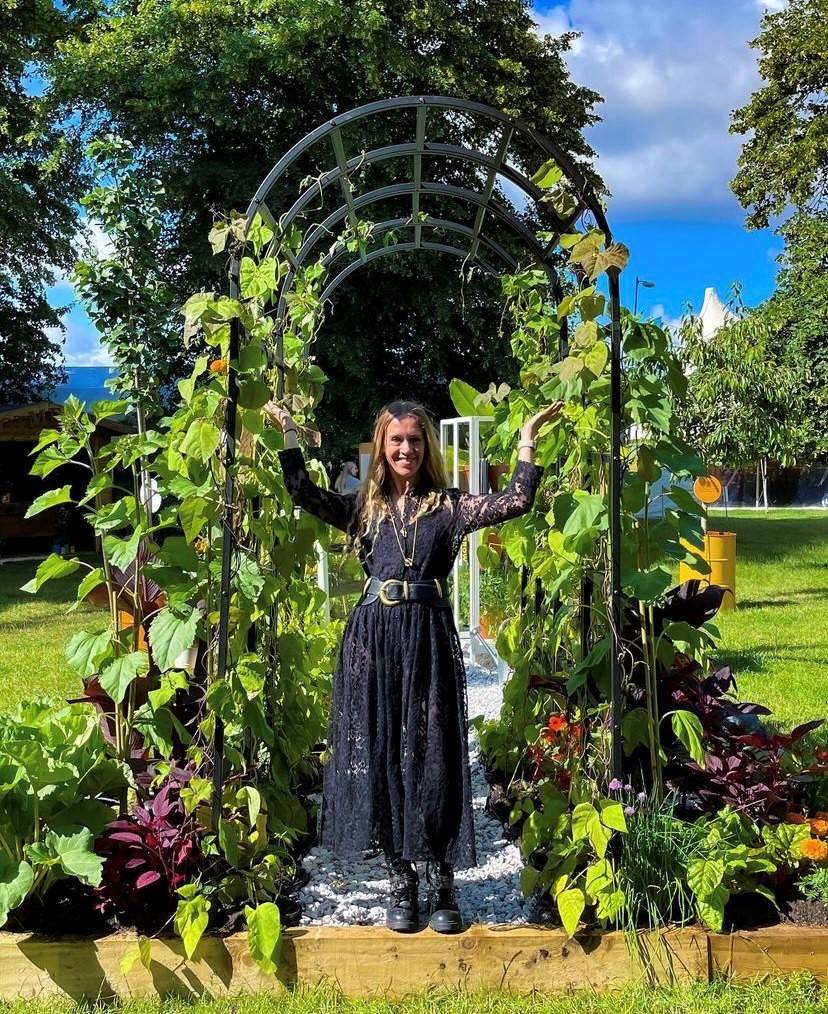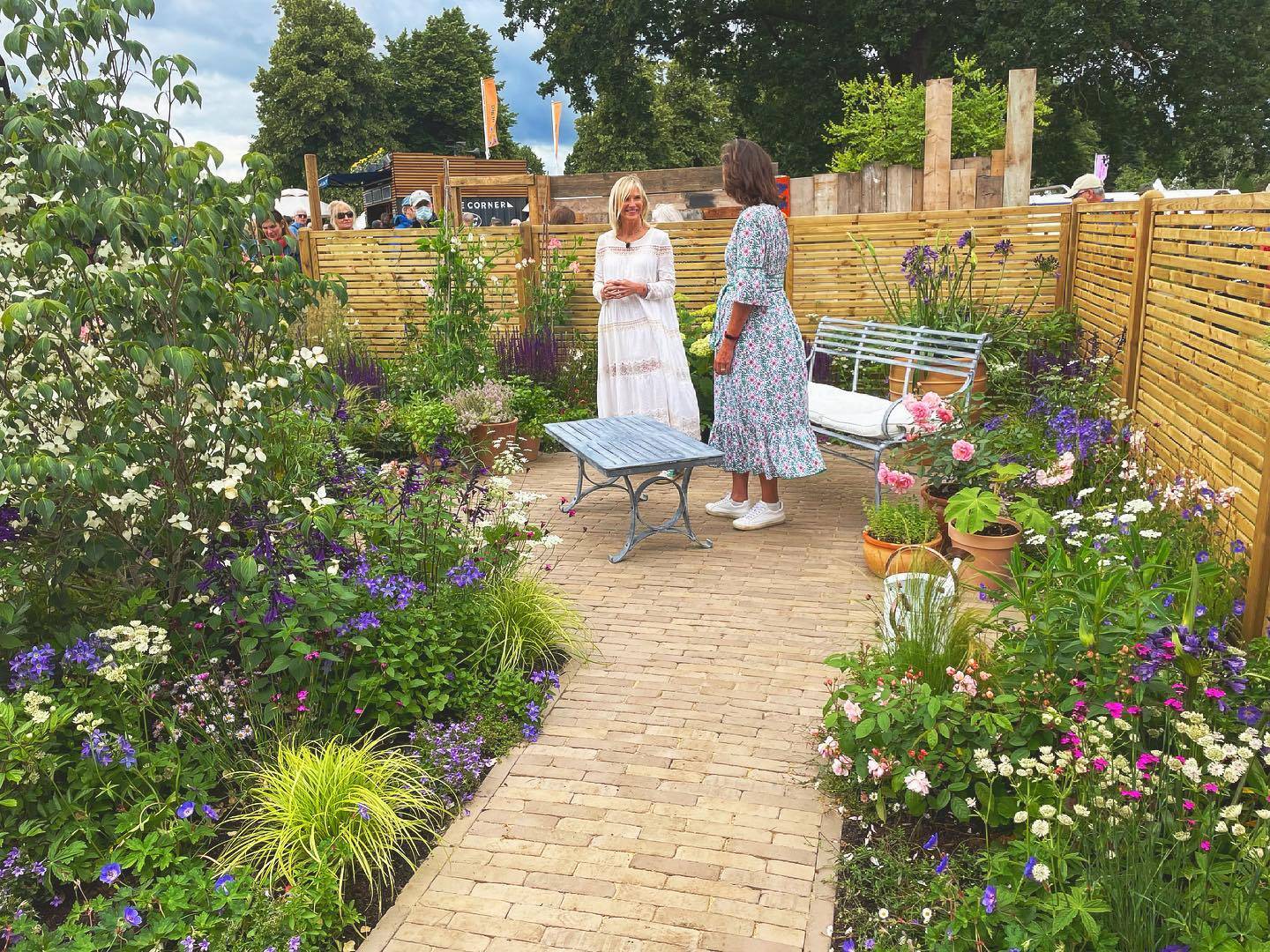 RHS Chelsea Flower Show
The show we had all been highly anticipating and it returned after a year's hiatus! And what an honour it was to be back, although we didn't have a tradestand of our own this year, we were lucky enough to be involved with the ever so brilliant Gaze Burvill. With some of the best in the business involved in the stand, it really was a pleasure to have a Southwold Collection Bespoke Traditional Pergola featured on the stand.
The tradestand went on to win not only one, but two prestigious awards, the Director General Award & Best Tradestand.
View this post on Instagram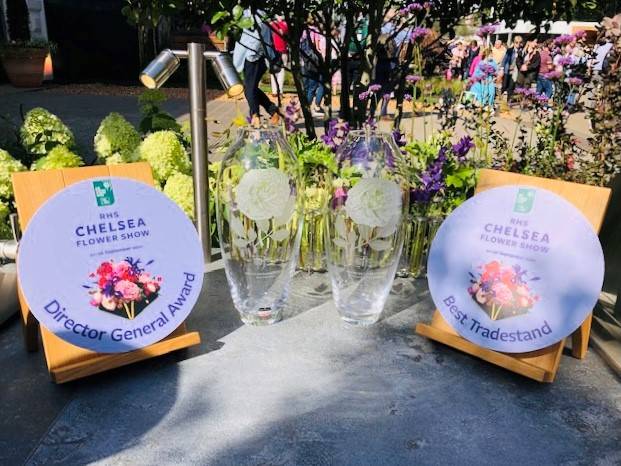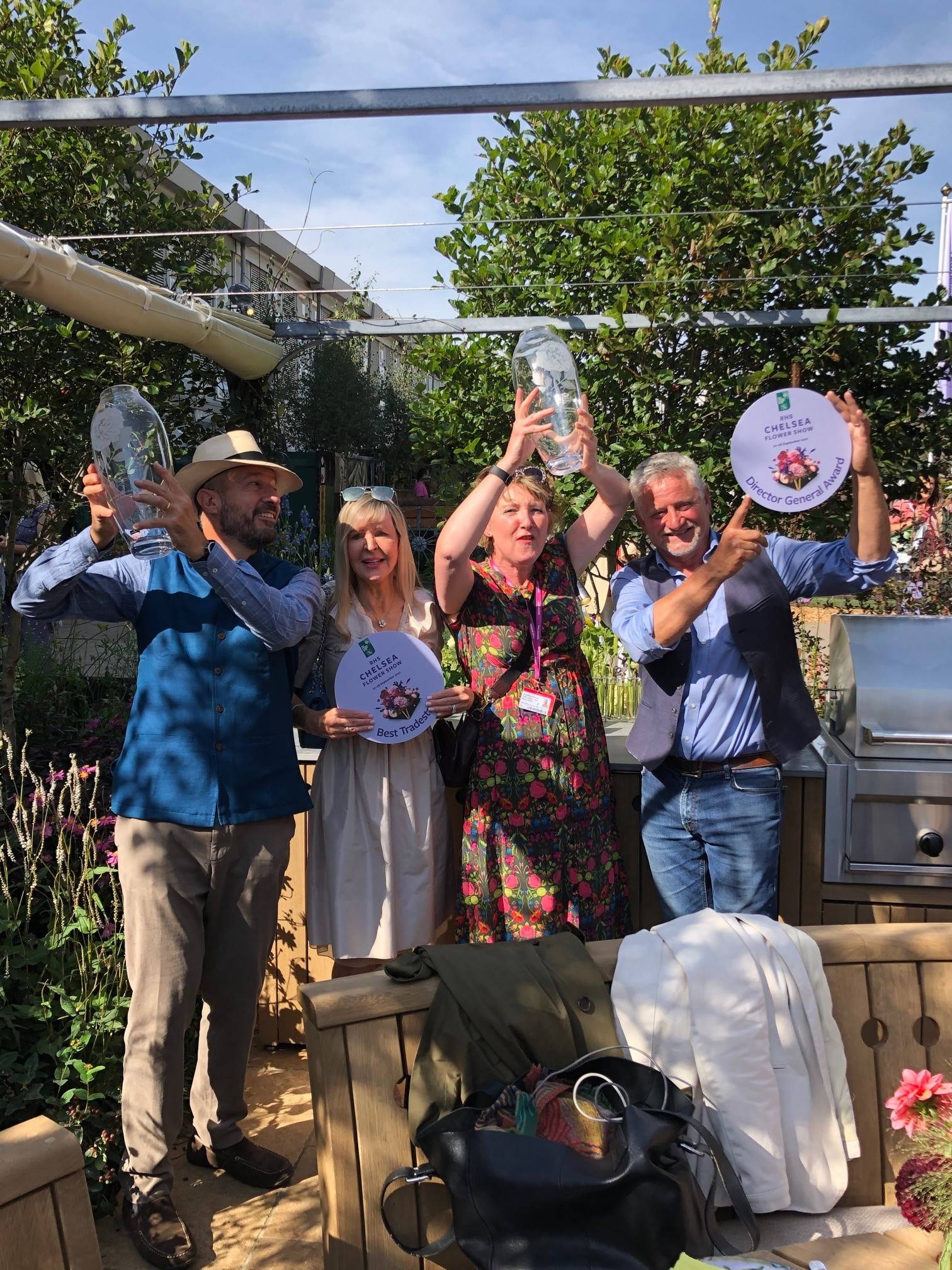 RHS Wisley
Another major highlight of 2021, undoubtedly, was being involved and supplying our products to feature in the Hilltop project at RHS Wisley. Our relationship with The Royal Horticultural Society (more commonly known as the RHS) is something which has blossomed over the years. We have loved working more closely with them recently, particularly since we have become donors for their Hilltop project.
The build up to the grand opening of Hilltop - the Home of Gardening Science at RHS Wisley was highly anticipated and something which brought great excitement to the Horticultural world.
The work the gardeners do to make these gardens look as wonderful as they do is something we are totally in awe of. We were fortunate enough to interview multi-award-winning garden designer Ann-Marie Powell who won the design for RHS Wisley's new Wildlife Garden and World Food Garden.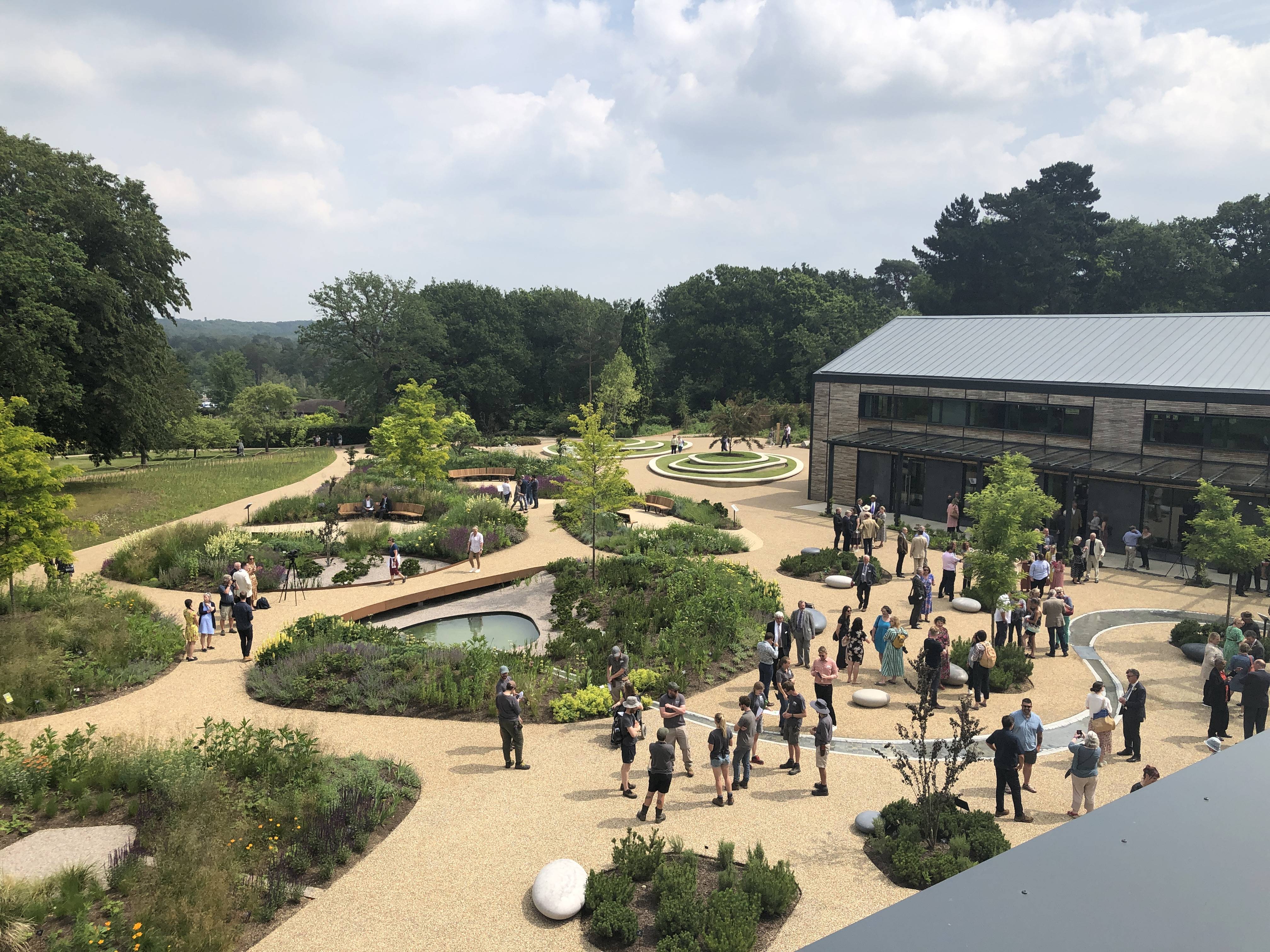 SGD Awards
We had the pleasure of both attending and sponsoring the Judges Award at this year's SGD Awards. This year, the Judges Award went to Kristina Clode, for the amazing Sedlescombe Primary School Sensory Garden.
It was a night to celebrate some of the best in the business and their achievements and beautiful designs throughout 2021. The night was one to remember as we were joined by many of our friends in the industry, one of which being Ann-Marie Powell who went on to win the awards for both International Commercial Landscapes & Gardens and Hardscape.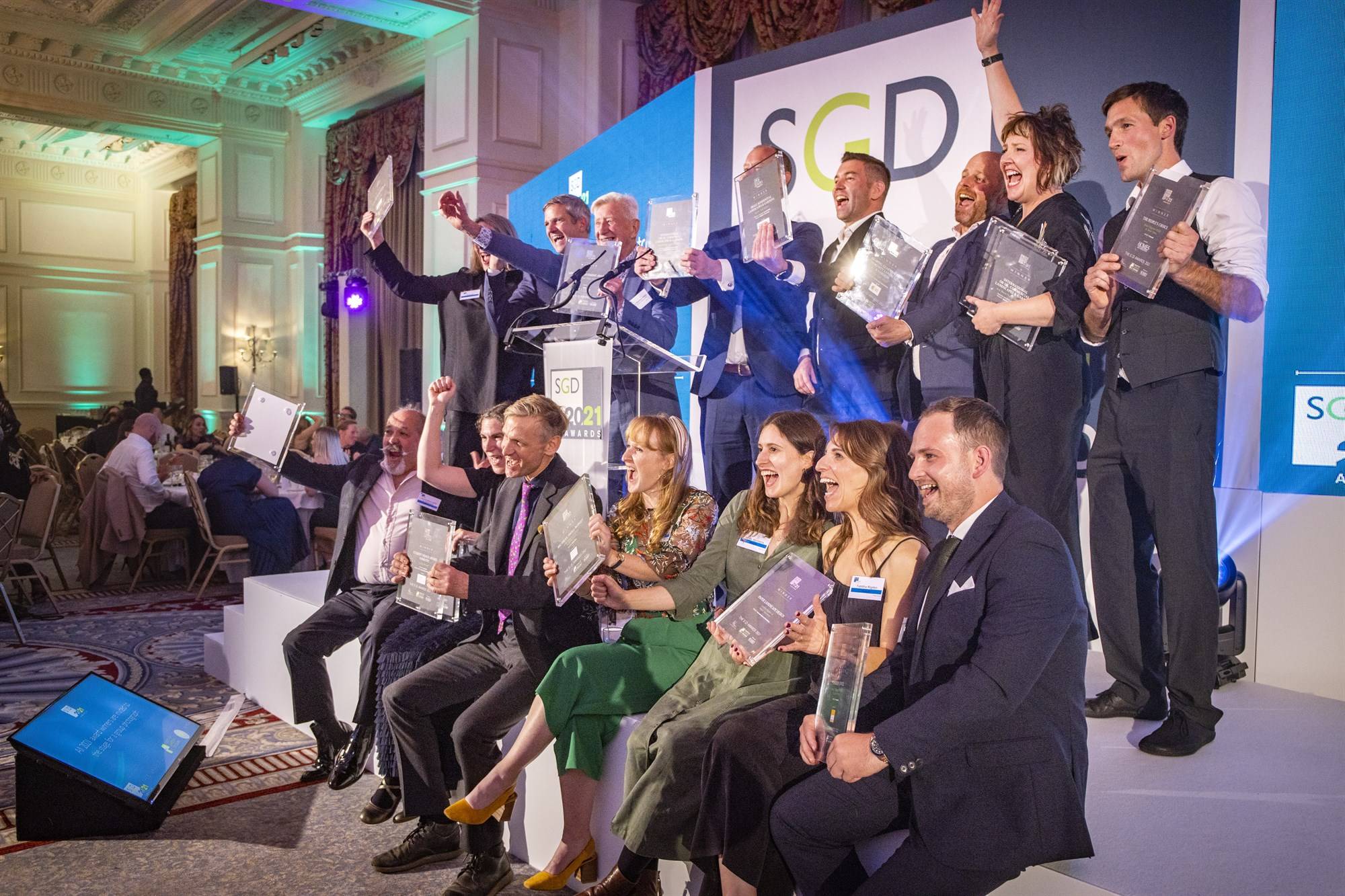 Futurescape & Landscape Show
We exhibited at some fantastic trade shows this year, many of which had been postponed during 2020, so it was great to be back!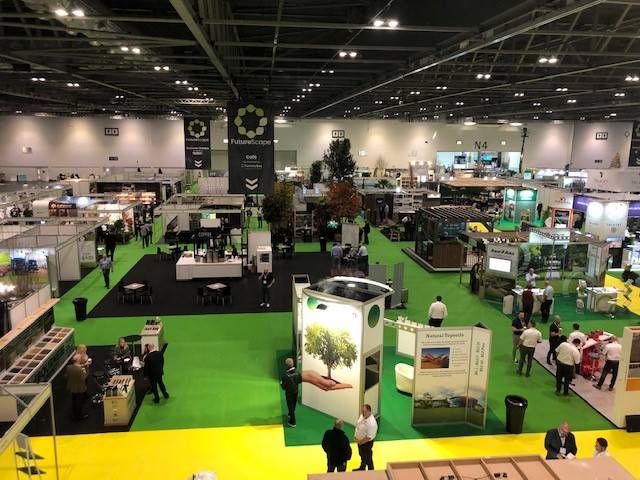 Collaborations
We've also worked and collaborated online with some incredibly talented people over this year, Amy Shore (@chicksandveg) Brigitte Girling (@mossandstonefloraldesign) and Lucy Hutchings (@shegrowsveg) to name just a few! We look forward to continuing to these collaborations through 2022!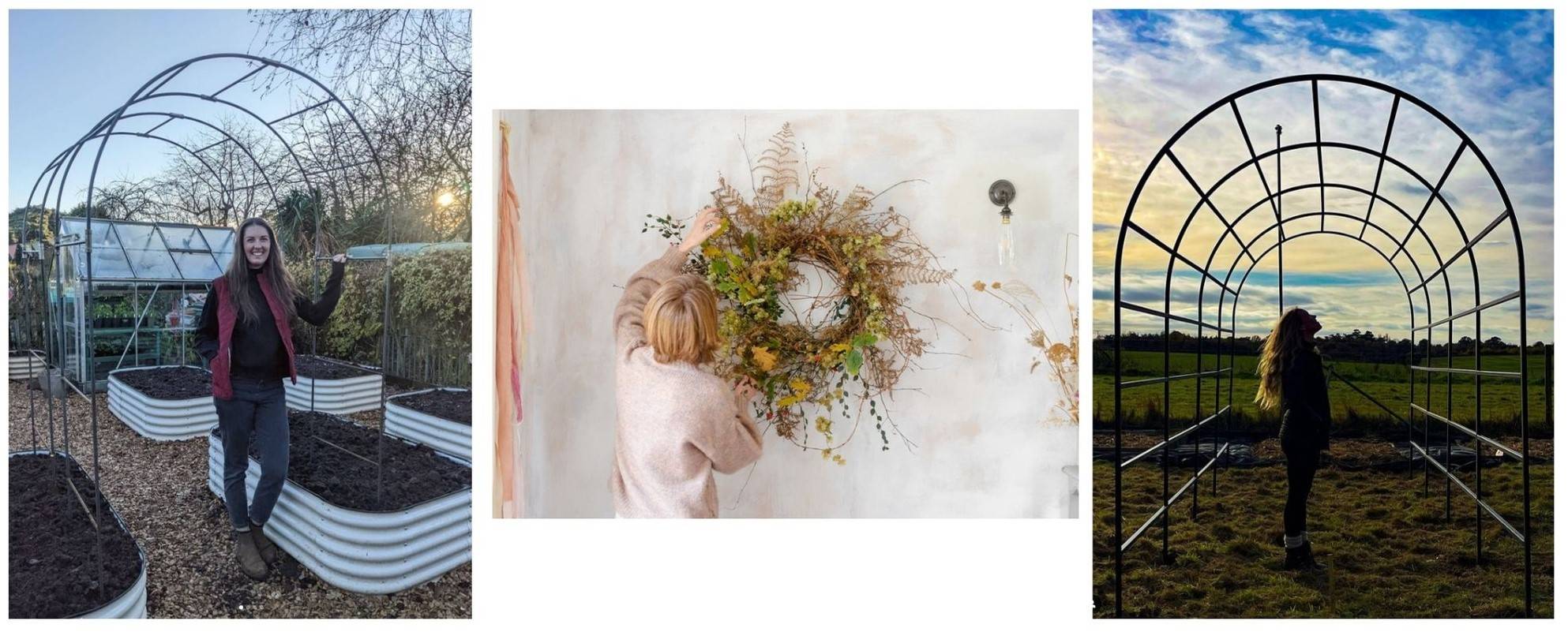 2021 as a whole has been a wild one to say the least, with many highs but also the lows that came with the pandemic. We're even more excited to see what 2022 has in store! A massive thank you to everyone that reached out to us and helped along the way!
Happy New Year!