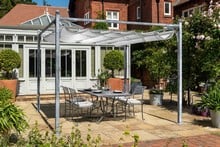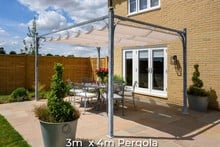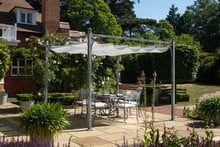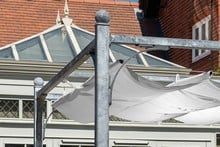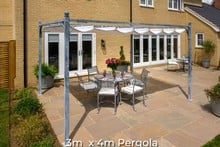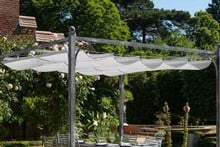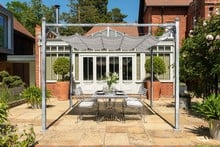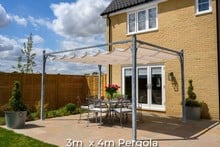 Southwold Traditional Pergola
Our new Southwold Traditional Pergola is perfect to create a stylish outside dining area, handcrafted in our Suffolk factory, this stunning pergola is part of our Southwold Garden Collection based on traditional blacksmith designs using high quality materials for a timeless appeal.
Read More
£19.95 Delivery
Need Convincing?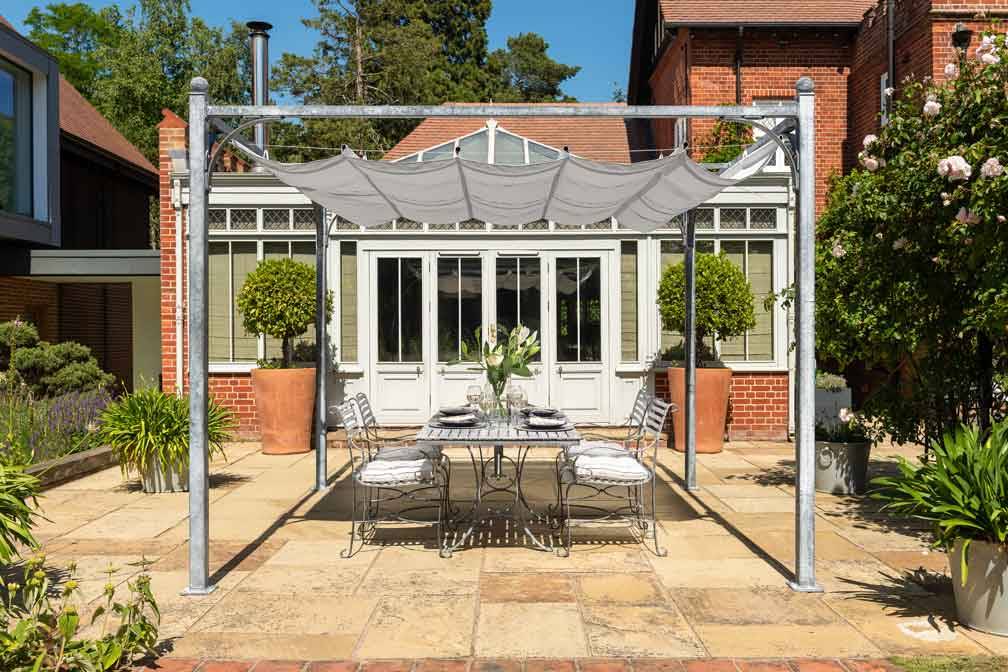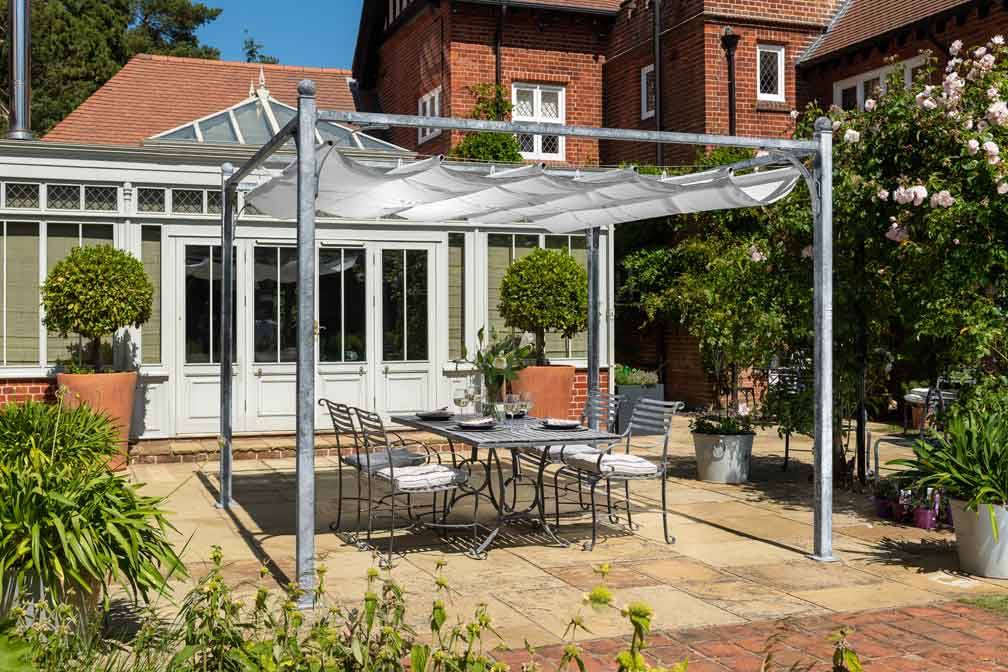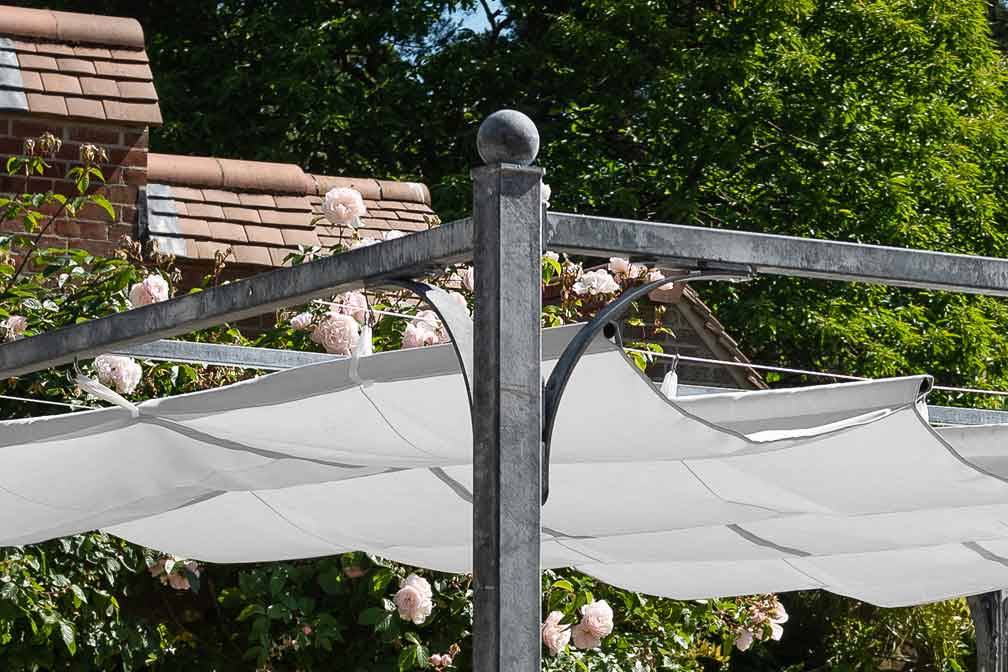 Southwold Traditional Pergola
Our Southwold Traditional Pergola is perfect to create a stylish outside dining area, handcrafted in our Suffolk factory, this stunning pergola is part of our Southwold Garden Collection based on traditional blacksmith designs using high quality materials for a timeless appeal.
This stunning pergola will make a real statement in the garden, creating a beautiful focal point for dining and entertaining in your outside space and comes with a 25 year structural guarantee.
Handcrafted in the UK
The pergola is manufactured from high grade steel which is hot dip galvanised for rust protection and then hand etched to give an antique appearance that improves with age as the pergola weathers. The main uprights of the pergola are made using 75mm x 75mm square steel sections finished with decorative 9cm diameter sphere finials. External crossbars use 50mm x 50mm section with the central crossbars using 31.8mm x 31.8mm sections. Floor fixing bolts are available separately.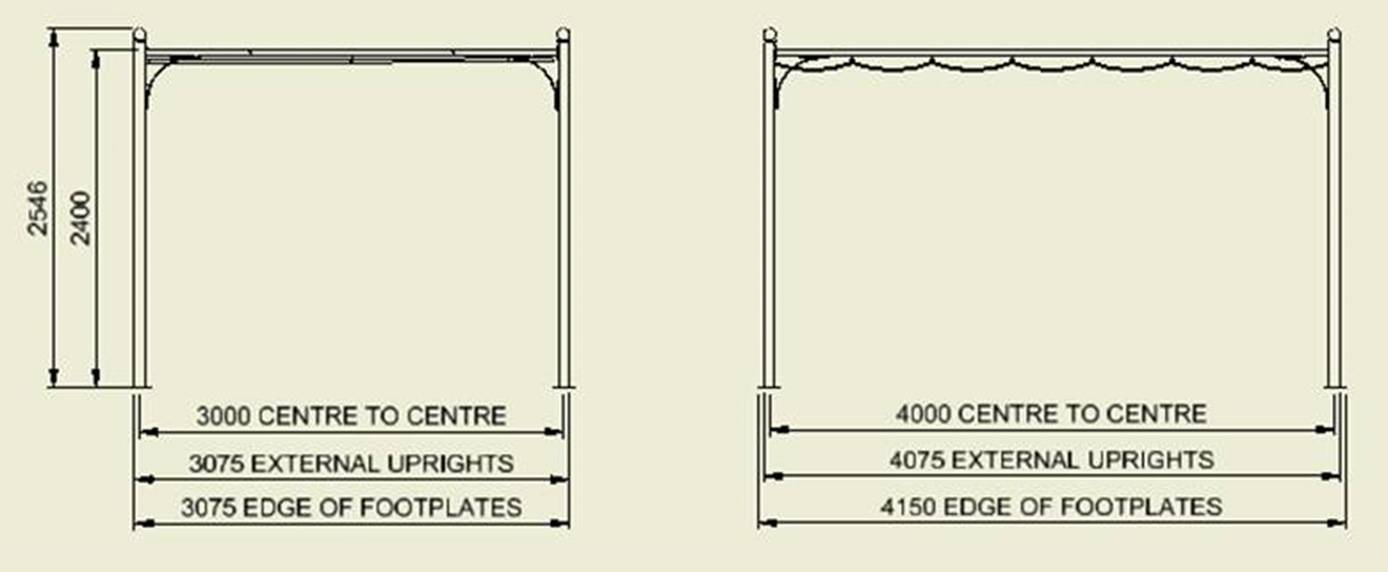 Pergola Dimensions
The Southwold Traditional Pergola is available in two sizes - 3m x 3m or 3m x 4m and and stands 2.4m high.
Please note: All sizes are from the centre to centre of each upright on all pergolas. Please consider external dimensions when building patios/bases for Harrod Products. Please contact us if you need more detailed sizing information.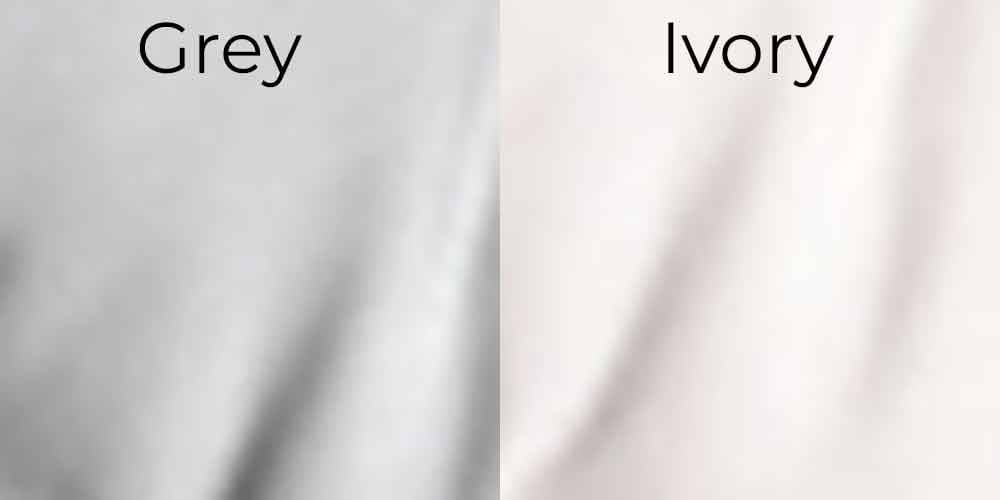 Awnings & Wire Roof
The 3m square version is available with either a wire grid roof or a retractable awning, the 3m x 4m pergolas are only available with a retractable awning.
Wire Grid (available on 3m x 3m version only) - roof area is covered with 8 x 3mm diameter stainles steel wires, 4 in each direction, perfect for creating a fragrant living canopy with climbers and ramblers.
Retractable Awning - high-grade marine canvas awning in pale grey or ivory for sun shade and shower protection. Suspended from 3mm diameter stainless steel cables which allow it to be easily retracted and opened with the supplied pole. The awning has integral aluminium battens and is attached to the support wires by stainless steel carabiners that can be easily removed for storage. Awnings have a 3 year guarantee.
Technical Details
Southwold Traditional Pergola - Handcrafted by us in Suffolk
25 year structural guarantee
High grade steel, hot dip galvanised for rust protection
Hand etched finish for an antique appearance which improves as it weathers
Available with a wire grid roof or retractable awning
Awning has a 3 year guarantee
2 sizes available: 3m wide x 3m deep x 2.4m high or 3m wide x 4m deep x 2.4m high
Uprights are 75mm x 75mm steel section
External crossbars are 50mm x 50mm steel section
Central crossbars are 31.8mm x 31.8mm sections
Wire Grid roof or Retractable Awning options available
Floor Fixing Bolts available separately if required
Self assembly required - full instructions provided
We do not provide an installation service
Perfect for creating an outside dining with our Southwold Garden Dining Furniture
Please note: Bespoke Pergolas can be designed with spans up to 5m - either complete our simple online Quotation Form email us at madetomeasure@harrod.uk.com or call 0333 400 1444 for a quote.
14th February 2023
This pergola is an excellent investment for anyone looking to enhance their garden. Its sturdy construction, low maintenance finish and stylish aesthetics make it an exceptional choice. I can see this working as part of a cozy seating area, a shady retreat, or an elegant outdoor dining space. I couldn't have been more impressed with the build quality and my clients are thrilled with the finished result. Full marks for Harrod as well who were a pleasure to deal with.
Many thanks for your wonderfuly review. We are so pleased your clients love the Southwold Pergola as much as we do.
Southwold Traditional Pergola
Southwold Traditional Pergola - Handcrafted by us in Suffolk
25 year structural guarantee
High grade steel, hot dip galvanised for rust protection
Hand etched finish for an antique appearance which improves as it weathers
Available with a wire grid roof or retractable awning
Awning has a 3 year guarantee
2 sizes available: 3m wide x 3m deep x 2.4m high or 3m wide x 4m deep x 2.4m high
Uprights are 75mm x 75mm steel section
External crossbars are 50mm x 50mm steel section
Central crossbars are 31.8mm x 31.8mm sections
Wire Grid roof or Retractable Awning options available
Floor Fixing Bolts available separately if required
Self assembly required - full instructions supplied
We do not provide an installation service
Perfect for creating an outside dining with our Southwold Garden Dining Furniture