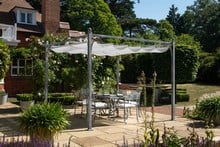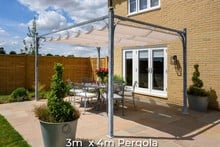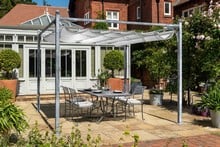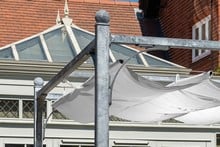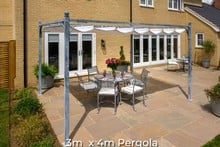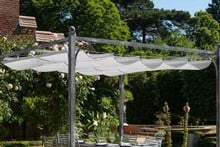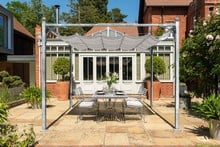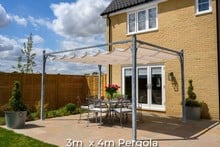 Southwold Traditional Pergola
£19.95 P&P
Our new Southwold Traditional Pergola is perfect to create a stylish outside dining area, handcrafted in our Suffolk factory, this stunning pergola is part of our Southwold Garden Collection based on traditional blacksmith designs using high quality materials for a timeless appeal.
Read More
Exclusive Designed &
Made by us in the UK
Long Guarantees
Our new Southwold Traditional Pergola is perfect to create a stylish outside dining area, handcrafted in our Suffolk factory, this stunning pergola is part of our Southwold Garden Collection based on traditional blacksmith designs using high quality materials for a timeless appeal.
The pergola is manufactured from high grade steel which is hot dip galvanised for rust protection and then hand etched to give an antique appearance that improves with age as the pergola weathers. The main uprights of the pergola are made using 75mm x 75mm square steel sections finished with decorative 9cm diameter sphere finials. External crossbars use 50mm x 50mm section with the central crossbars using 31.8mm x 31.8mm sections. Floor fixing bolts are available separately.
The Southwold Traditional Pergola is available in two sizes - 3m x 3m or 3m x 4m and and stands 2.4m high. The 3m square version is avialable with either a wire grid roof or a retractable awning, the 3m x 4m pergolas are only available with a retractable awning.
Please note: All sizes are from the centre to centre of each upright on all pergolas. Please consider external dimensions when building patios/bases for Harrod Products. Please contact us if you need more detailed sizing information.
Wire Grid (available on 3m x 3m version only) - roof area is covered with 8 x 3mm diameter stainles steel wires, 4 in each direction, perfect for creating a fragrant living canopy with climbers and ramblers.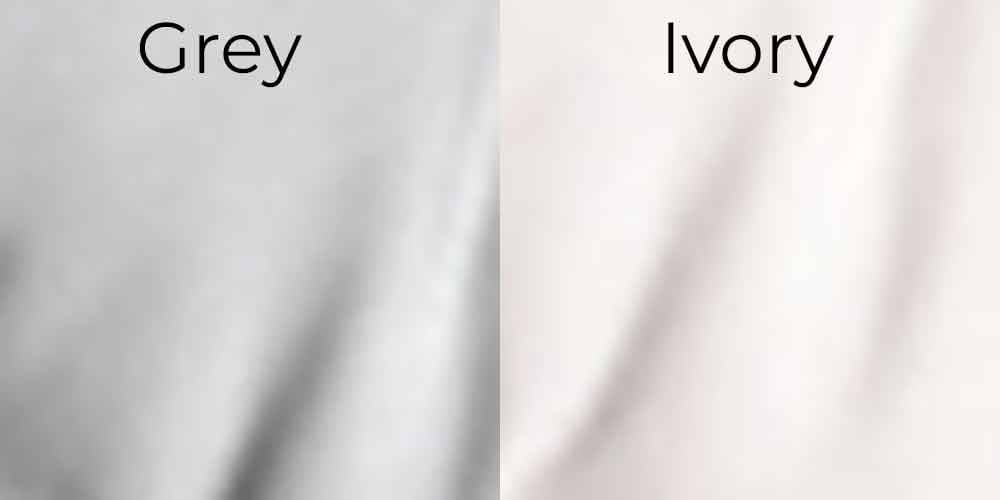 Retractable Awning - high-grade marine canvas awning in pale grey or ivory for sun shade and shower protection. Suspended from 3mm diameter stainless steel cables which allow it to be easily retracted and opened with the supplied pole. The awning has integral aluminium battens and is attached to the support wires by stainless steel carabiners that can be easily removed for storage.
This stunning pergola will make a real statement in the garden, creating a beautiful focal point for dining and entertaining in your outside space.
Southwold Traditional Pergola - Handcrafted by us in Suffolk
25 year structural guarantee
High grade steel, hot dip galvanised for rust protection
Hand etched finish for an antique appearance which improves as it weathers
Available with a wire grid roof or retractable awning
2 sizes available: 3m wide x 3m deep x 2.4m high or 3m wide x 4m deep x 2.4m high
Uprights are 75mm x 75mm steel section
External crossbars are 50mm x 50mm steel section
Central crossbars are 31.8mm x 31.8mm sections
Wire Grid roof or Retractable Awning options available
Floor Fixing Bolts available separately if required
Self assembly required
Perfect for creating an outside dining with our Southwold Garden Dining Furniture
The pergola is part of our popular Southwold Collection which includes Garden Furniture, Plant Supports, Obelisks and Trellis - view the collection here.
Please note: Bespoke Pergolas can be designed with spans up to 5m - either complete our simple online Quotation Form email us at madetomeasure@harrod.uk.com or call 0333 400 1444 for a quote.
Traditional Pergola Dimensions (all sizes in mm) for 3m x 3m version and 3m x 4m version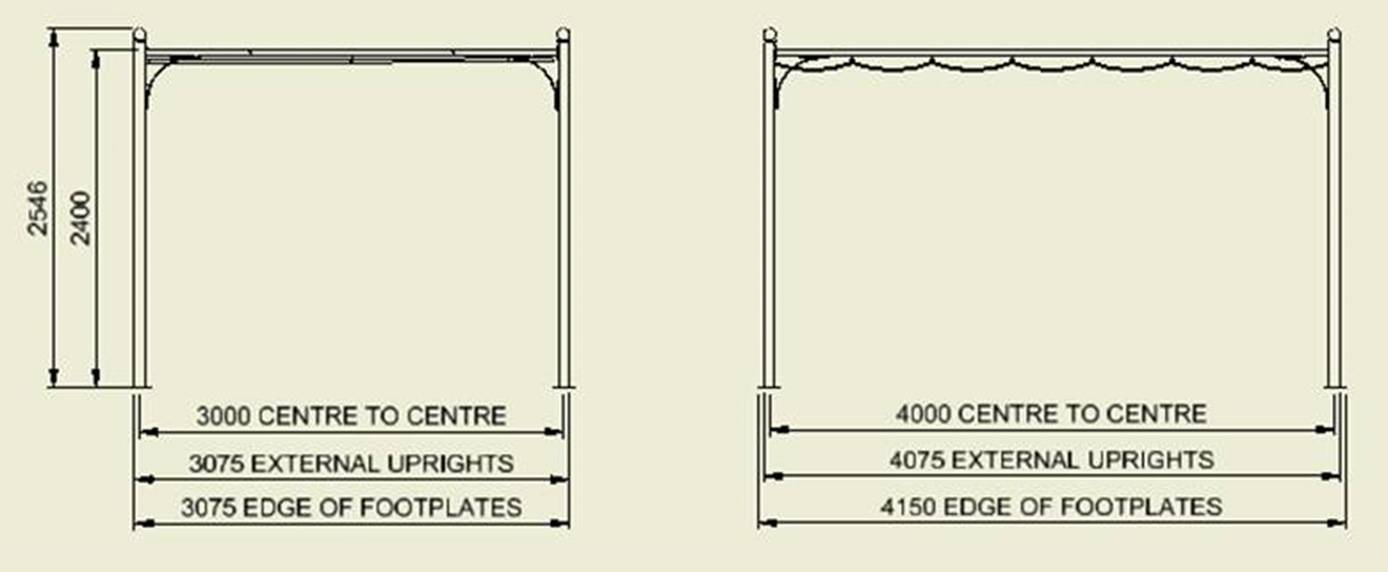 Be the first to write a review for this product.
SOUTHWOLD GARDEN COLLECTION
This new handcrafted traditional collection takes its name from the popular Suffolk coastal town of Southwold, just a short distance from Harrod Horticultural where we design and manufacture the range in our workshops.
TIMELESS ELEGANCE
The range is inspired by traditional blacksmith designs which became popular at the start of the industrial revolution over 200 years ago. Many of the shapes, forms and general look and feel quote directly from this heritage.
HIGH SKILLED PRODUCTION
All of the products in our Southwold range are hand made by skilled technicians and finished in our workshops in Suffolk where we have been manufacturing for over 65 years. Due to the handmade nature of the products all pieces are unique, these slight differences add real soul and charm in a world of mass produced conformity. Before final finishing all of the products are dipped in a bath of molten zinc which envelops the steel in a blanket of sacrificial rust protection. Each product is therefore extremely tough and durable, and will withstand the most extreme British weather.
DURABLE FINISH
Before the final finish, the Pergola furniture is hot dip galvanised and then chemically 'etched' by hand after the zinc coating is applied leaving an antiqued patina appearance which improves as the product weathers. The magic of the finish, is that the character of each piece only improves with age, the more the seasons pass the more the appearance is enhanced.
The Southwold pergola is structurally guaranteed for 15 years.
What The Press Say
---
Landscape and Urban Design
March 2021
Harrod Horticultural unveils stylish new additions to their handcrafted Southwold Collection
The beautifully engineered pergola with retractable awning for sun, shade and shower protection or a wire roof to create a fragrant living canopy of climbers, makes for a stunning back drop that will enhance rather than dominate.
---