Harrod Steel Round Obelisks - Matt Black
Our Steel Round Column Obelisks in Matt Black are available in 2 sizes standing 2.1m tall and 2.3m tall offering strong and stylish growing support to the garden and represents a 'can't lose' garden obelisk - it looks great before climbing plants become established and arguably better once they do
Read More
Pack Content: Kit Product
Buy 2 or more Obelisks & Save £10 on each!
Obelisks must be same style & size - discount applied at checkout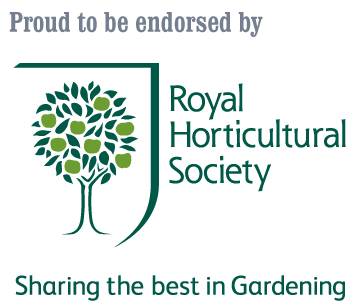 Designed in-house and manufactured to the same exacting standards as our garden arch, pergola and steel fruit cage range, these stunning matt black powder coated steel obelisks insert 30cm into the ground to firmly secure and can even be concreted in for extra stability. You'll struggle to see the flush fitting black plastic connectors from close up and the galvanised steel framework carries a 10 year guarantee - these obelisks really will become a focal point in your garden!
Standard Steel Round Column Obelisk measures 2.11m H x 50cm Dia
Grand Steel Round Column Obelisk measures 2.28m H x 0.65cm Dia
Manufactured from galvanised 25mm wide x 1.5mm wall square steel
Matt Black Powder coated for a long lasting finish
Steel framework galvanised both inside and out
10 year framework guarantee
Discrete flush fitting connectors
Plastic connectors have steel inserts for additional strength
Obelisk designed and manufactured in-house
Insert 30cm into ground to secure
Uprights can be concreted in for extra stability if required
Black coated stainless steel fixings
Supplied flat packed for ease of delivery
Quick to assemble
Full instructions included
Perfect for Climbers & Evergreen Climbers - akebia, clematis, jasmine, lonicera, berberidopsis & trachelospermum
Product Reviews

4th February 2015
A robust and good looking obelisk.
31st January 2015
I chose this obelisk after a cheaper one was blown to pieces in the gales. I have every confidence in it, as it is a much stronger feature. It looks good in my garden, too. It was worth paying extra for it.
1st December 2014
We have a large garden full of Agriframes obelisks, arches and gazebos, and were sad then they went out of business. This is our first order for your metal garden goods and we are MOST IMPRESSED at the specification and quality of the 2.15m obelisk. The Agriframes items are eventually showing their age. This looks as if it should be even more long-lasting. Well done.
See Buying Options