The Royal Horticultural Society (RHS) is the world's leading gardening charity, with over 600,000 members, over 2.9 million visits to their gardens in 2021 and over 122 million page views on their website (rhs.org.uk) in 2021. Over the last 20 years Harrod Horticultural have enjoyed a strong working partnership with the RHS and have become strong advocates for their work in supporting the future of horticulture, building a greener future and inspiring more people to grow and enjoy gardening.
Donor To The Gardens
It's not every day you can be part of a landmark project – one that supports the future of horticulture, builds a greener future and inspires more people to grow and enjoy gardening. So over the years we have supported various RHS garden projects around the country and we are extremely proud to have been involved in these. More recently we have been involved with the fantastic transformation at RHS Garden Wisley (the flagship garden) which opened in June 2021. This amazing development, part of a £160 million investment programme by the RHS was the biggest advancement in their 218 year history, celebrating both the garden's heritage and the ambition to invest in the future of gardening.
RHS Hilltop – The Home of Gardening Science – at the iconic RHS Garden Wisley, is the UK's first dedicated horticultural scientific centre of excellence. Its aim is to protect the future of plants, people and the planet. Exciting spaces in this development include the 3 purpose built laboratories that support research, a herbarium and digitisation suite, 2 learning studios and a teaching garden, plus 3 new gardens designed by RHS Chelsea Flower Show Gold Medal Winners. It's in these 3 gardens – food, well-being and wildlife themed – that we are proud to have donated our RHS endorsed arches and obelisks, as well as brassica cages.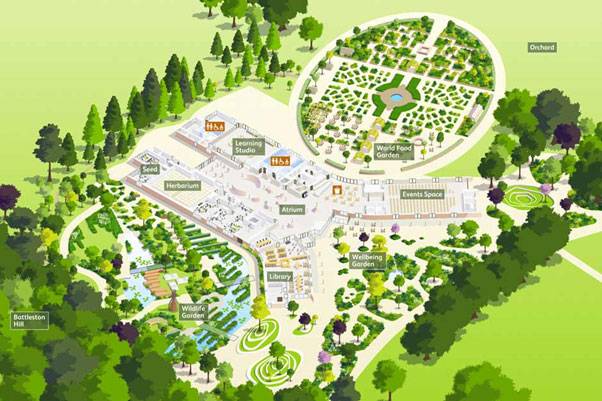 Overview of the new Hilltop project at RHS Wisley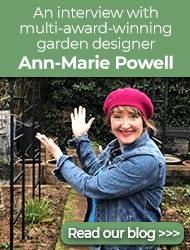 We were very fortunate recently to meet up with award-winning designer Ann-Marie Powell at RHS Wisley to talk about the Wildlife and World Food Gardens that she designed for the RHS Hilltop project. Find out more in our interview here https://www.harrodhorticultural.com/an-interview-with-ann-marie-powell-pgid2184.html
Alongside this inspirational project is the development of a new Trials Garden. Trials at the RHS have a wealth of history and information and importantly this new Trials Garden gives the opportunity to increase engagement with visitors regarding Trials and to explain the work that is carried out at RHS Garden Wisley. Harrod Horticultural are proud to have donated pieces from our traditional and hand made Southwold furniture collection that is revered for its hand etched finish that produces a handsome silvery grey antique patina that gets better with age.
To find out more about this fantastic project and the story so far visit - https://www.rhs.org.uk/gardens/wisley/garden-highlights/rhs-hilltop-the-home-of-gardening-science
Exhibiting At The RHS Chelsea Flower Show

For over 100 years the world's greatest flower show reveals cutting-edge garden design, fabulous floral displays and is simply the best inspiration for all things horticultural. Harrod Horticultural have been regular exhibitors at the show for nearly 20 years, and is a great opportunity for us to showcase our latest garden product designs (we don't have a physical outlet!), meet existing/new customers and get invaluable feedback, all in the gorgeous grounds of the prestigious Royal Hospital Chelsea.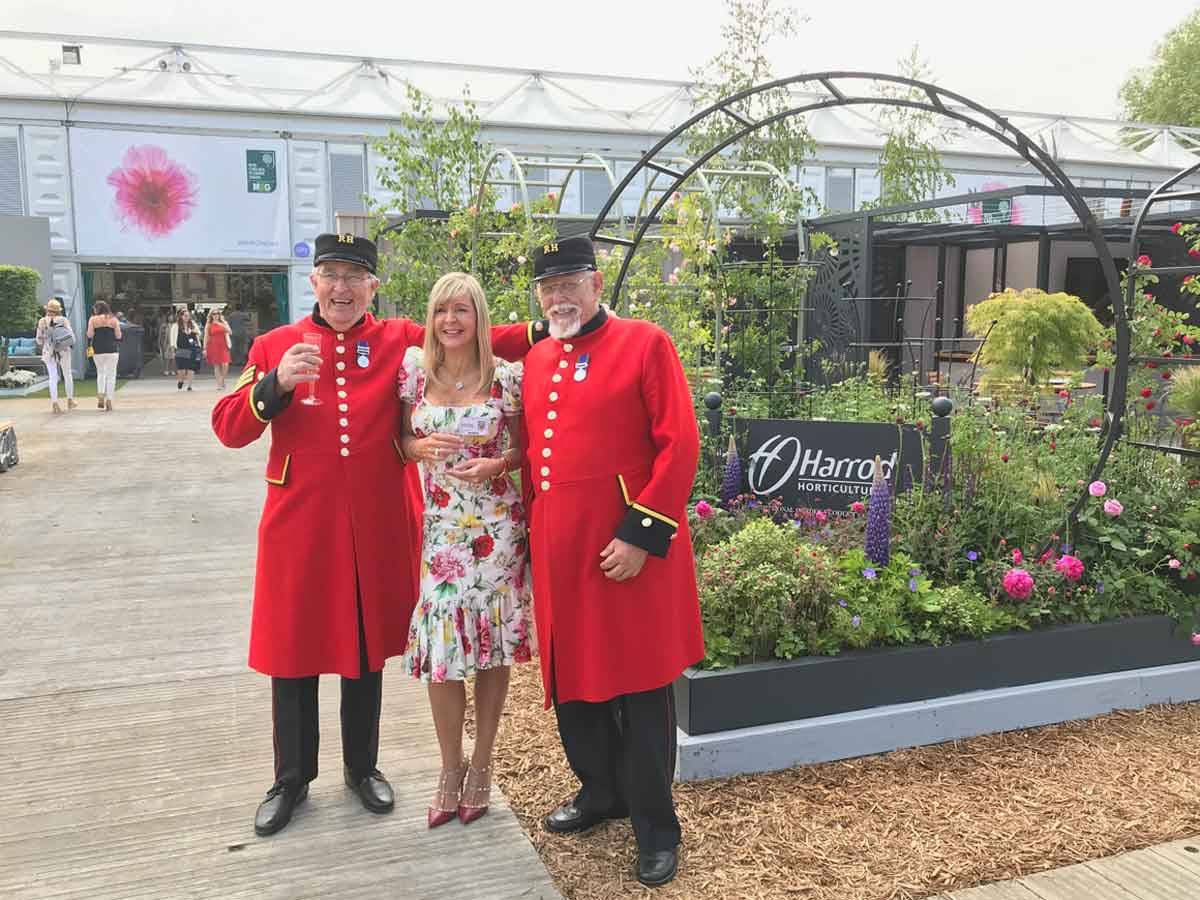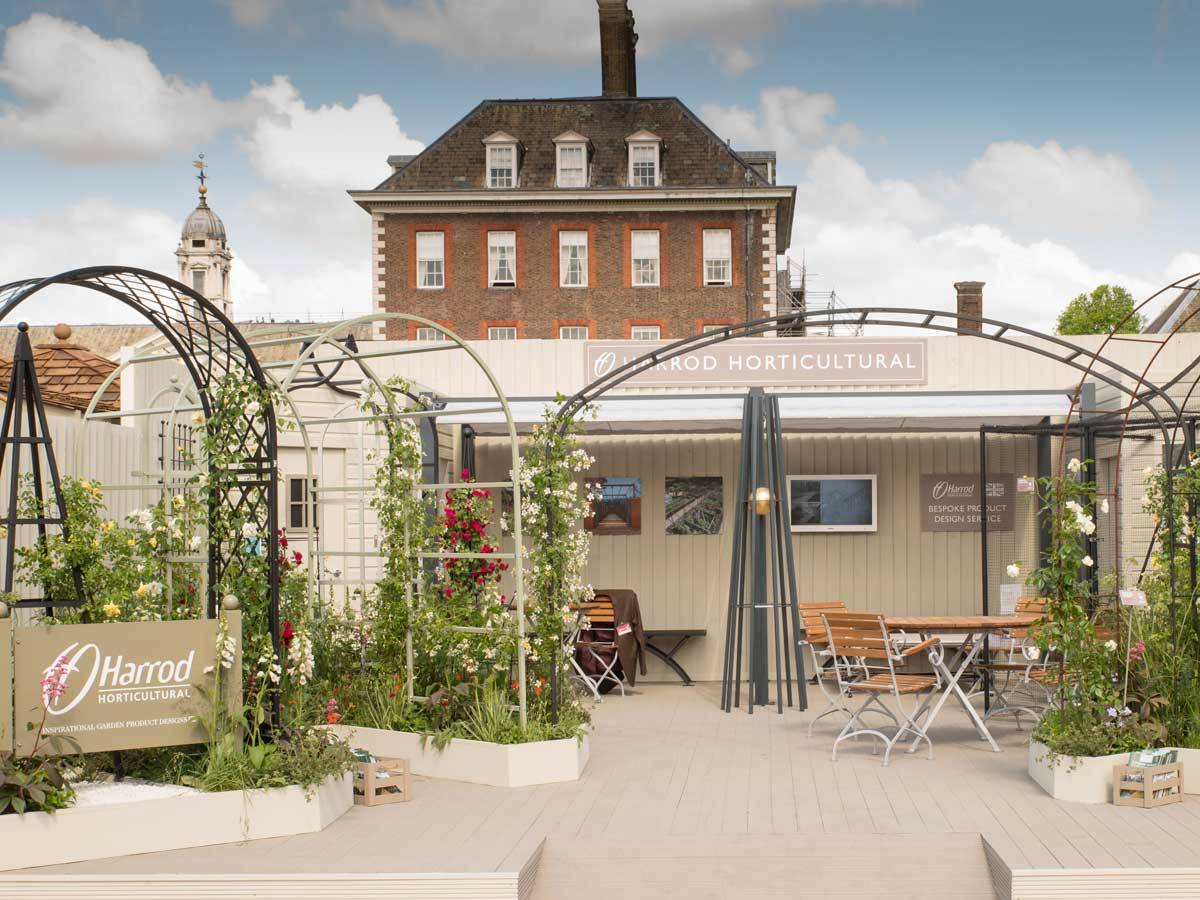 Product Endorsement

At the RHS, working with the right partners to produce high quality, beautifully designed products is intrinsic to the brand. So for nearly 10 years Harrod Horticultural are delighted to have been selected as a partner that is considered by the RHS to be among the very best at developing and offering products for the garden. The products that are RHS approved and endorsed are marked clearly on the product pages of this website with the RHS logo and include arches, pergolas, obelisks and plant supports. When you purchase these RHS endorsed products, you buy with the confidence and knowledge that every product bought helps to support the work of the RHS.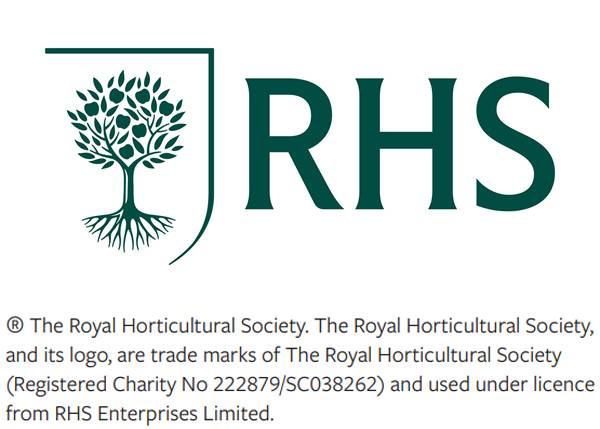 rhs.org.uk
Become an RHS Member

Now really is the time to enjoy the great outdoors and with RHS membership there's lots to enjoy.
Book to visit the 5 beautiful RHS Gardens for inspiration
Monthly subscription to The Garden magazine
Unlimited, personalised RHS gardening advice
Regular emails with exclusive member content
Free entry to over 200 Partner Gardens for the member
Saving on tickets to RHS Shows
To find out more and join visit https://www.rhs.org.uk/join#join-individual