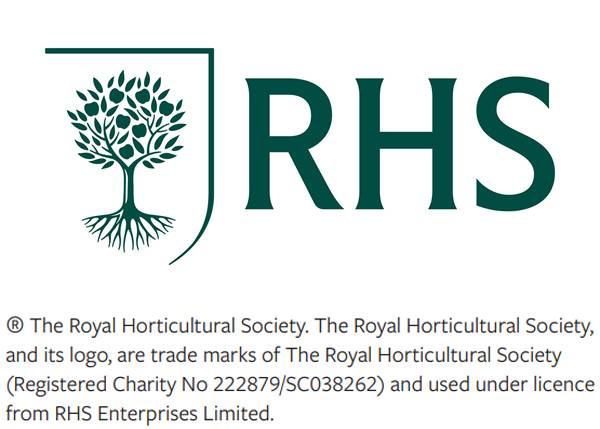 *SPECIAL OFFERS*
SAVE 10% WHEN YOU BUY 2 OR MORE OF THE SAME SIZE SUPPORT
(DISCOUNT APPLIED AT BASKET)
SAVE 20% ON EXTRA VALUE PACK OF 3

The Peony Plant Supports with a rust finish will be an attractive addition to your garden borders, providing reliable support for peonies and other flowers which have large showy heads, stopping plant stems snapping in strong winds or flopping under their own weight.
Traditionally designed to support peonies, the design of these supports makes them ideal for supporting a wide range of plants.

Exclusively designed and manufactured by us in the UK, these attractive plant supports use quality 8mm gauge steel rods making them very strong and durable which is why we offer a 5 YEAR STRUCTURAL GUARANTEE.
As featured on ITV's 'Spring into Summer' with Alan Titchmarsh.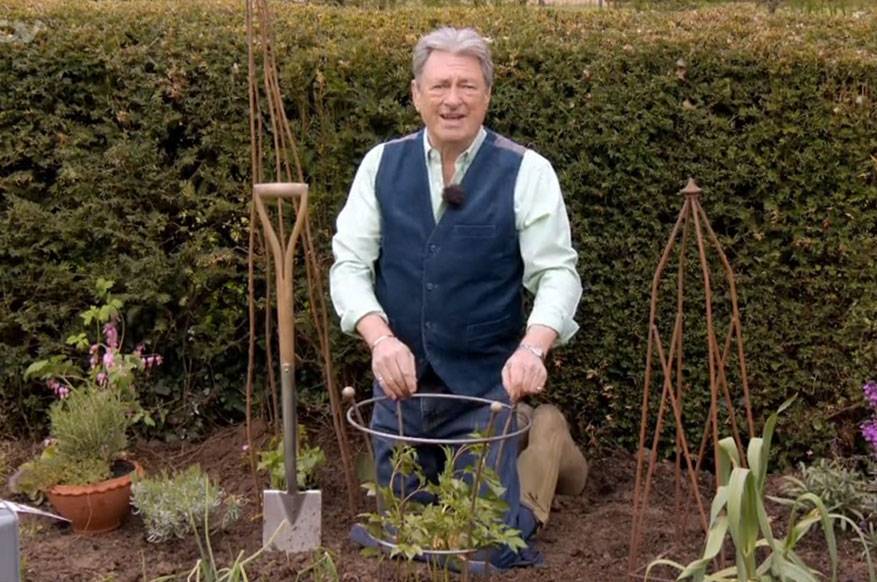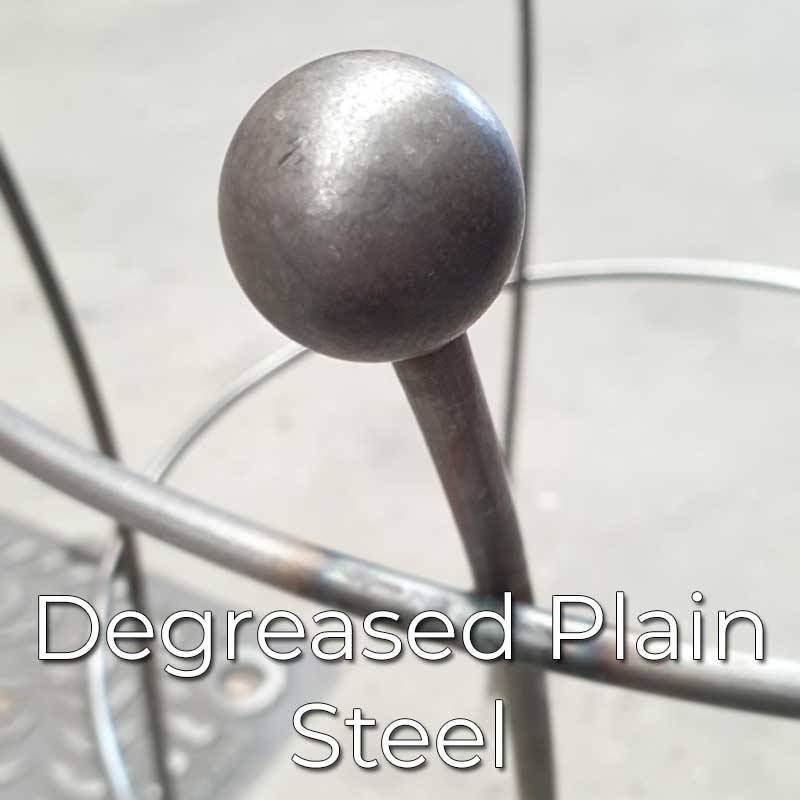 The Trumpet Shaped Peony Plant Supports are available in 2 heights (60cm & 90cm) and 4 diameters (30cm, 40cm, 50cm & 60cm - this refers to the top ring of the support) and are designed to be pushed between 10-20cm into the ground for stability and depending on the required height for the plant. The height is from the bottom of the feet to the top ring.
The natural rust finish is supplied as unpainted plain steel which quickly develops an even rust coating that goes on to look even better over time.
Save 20% with our Extra Value packs of 3 peony supports:-
ARC-311 includes 1 x 40cm, 1 x 50cm & 1 x 60cm all 60cm high.
ARC-313 includes 1 x 40cm, 1 x 50cm & 1 x 60cm all 90cm high.
Exclusive - Designed & Manufactured by us in the UK
Trumpet Shaped Plant Supports ideal for peonies, but can be used with lots of other flowering plants such as tulips, alliums, delphinium, lupins and more.
Natural Rust Finish
5 Year Structural Guarantee
Available in 2 heights (60cm & 90cm) & 4 diameters (30cm, 40cm, 50cm & 60cm)
Also available in Extra Value Packs (which includes 1 x 30cm, 1 x 40cm and 1 x 60cm dia. Peony Support)
30cm Diameter Peony Support has 3 legs
40cm Diameter Peony Support has 4 legs
50cm & 60cm Diameter Peony Support has 5 legs
Height is from the bottom of the feet to the top ring - designed to be pushed 10-20cm into the ground depending on the plant being supported
Diameter refers to the top ring on the trumpet support - the diameter is roughly 10cm smaller for the bottom ring
8mm gauge steel rods for legs & rings
Distance between rings on the peony support is 25cm
Ball finials measure 25mm diameter
Also available in a Matt Black finish
3rd June 2023
The trumpet supports are effective, easy to put in place and look good all the year round. All together a good buy.
7th May 2023
These came very quickly and were just what I wanted. Seem sturdy and secure - will see what happens as the plants grow!
What The Press Say
---
ITV
April 2021
Spring into Summer with Alan Titchmarsh
Trumpet Peony Plant Support featured on Spring into Summer programme.
---
Kitchen Garden
January 2021
Plotter of the Month
Trumpet Peony Plant Supports as featured in Kitchen Garden Magazine's Plotter of the Month Competition.
---