Our relationship with The Royal Horticultural Society (more commonly known as the RHS) is something which has blossomed over the years.

We have loved working more closely with them in recent years, particularly since we have become donors for their Hilltop project.
The work the gardeners do to make these gardens look as wonderful as they do is something we are totally in awe of. We were fortunate enough to interview multi-award-winning garden designer Ann-Marie Powell who won the design for RHS Wisley's new Wildlife Garden and World Food Garden.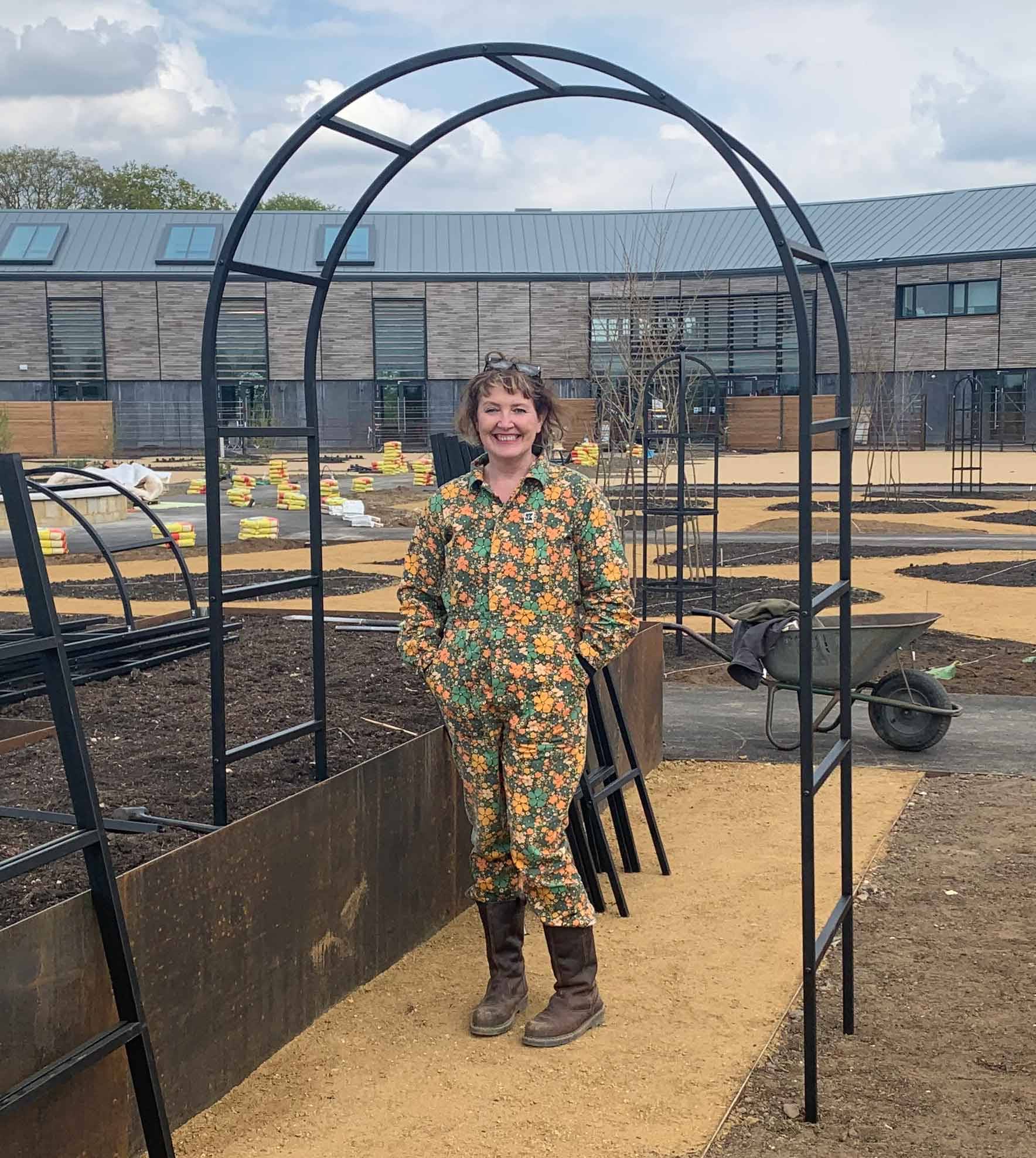 Ann-Marie first heard about the RHS Wisley hilltop project on social media 4 and a half years ago, where she saw a post that said they were looking for garden designers. She described to us entering a submission of interest and then receiving back a brief for the World Food Garden and Wildlife Garden. Ann-Marie fondly recalled 'long evenings and weekends fueled by Domino's pizza' as she, along with her team, worked tirelessly to meet the deadline of the brief that RHS Wisley had set out.
Ann-Marie passionately talks about the power of gardening and the power of Mother Nature, the intense energy that plants have and the power they hold - something which she has always aspired to capture through her work.
'The power of plants is amazing in all forms of life - they clothe us, we eat them, we utilise their ecosystems and they provide us with biodiversity - we wouldn't be here without them'.
'It's a fascinating topic and a fascinating way of living', Ann-Marie tells us as she opens up about the inspiration behind her ideas. She says, 'I wanted the gardens to be interesting and accessible to all, regardless of your age, income bracket, ethnicity, what your gardening preferences are! Gardens are inclusive'.
At points of her childhood, Ann-Marie didn't have a garden and moved around a lot as a result of her Dad's work, which really reinforced the importance of gardens and how it can have such an impact on how we feel.
When coming up with the concept for the design of the Wildlife Garden, Ann-Marie describes her struggle to be inspired when she came across the anatomy of a bee's wing, 'if you look at the anatomical skeleton of the bee's wing, you can see it is a beautiful thing but slightly awkward. To me, that captures wildlife; beautiful but often can be awkward too'.
As Ann-Marie points out, as humans (and gardeners), we are all part of the ecosystem and the build up of wildlife, which is what her designs aim to encapsulate.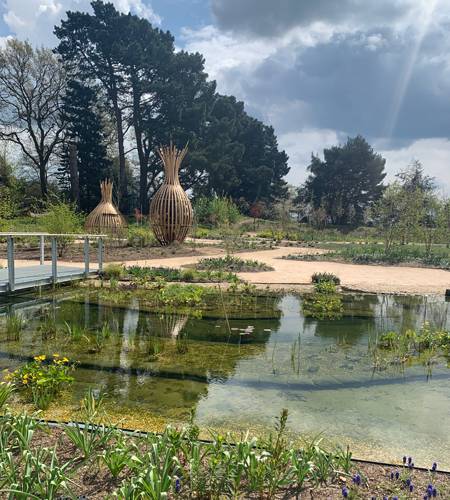 When looking at the concept of the World Food Garden, Ann-Marie was conscious of the fact that RHS Wisley initially started as a place of experimentation. An idea which inspired her examination of edible plants and her decision to include them in this garden.
As you head towards the rear of the World Food Garden, you will come across the World Food Maze, a place to get lost in a world of edibles as you explore the route. Vegetables will be grown in the raised-beds which make up the maze and arches will surround it meaning you can be immersed at ground level, mid-level and above your head.
'I love the arches. I'm so excited about them because they give you so much opportunity. With an arch, you can use that vertical height so it takes up very little space. Even in a small garden you've got so much opportunity. You can put climbing vegetables on there as well as squashes and beans which are very easy to grow'.
The positioning of the World Food Garden to feed out from the Café is also something which allows you to be surrounded by edible plants as you enjoy your refreshments, or mix the two together if you so desire! It also shows how easy so many vegetables are to grow at home yourself, encouraging more people to utilise their gardens and experiment with what they grow.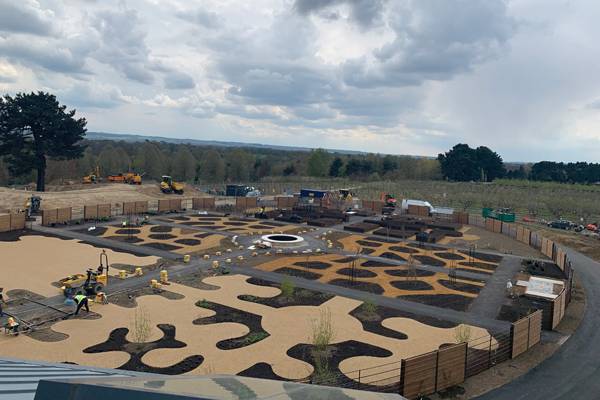 When asked how RHS Wisley will change the way we engage with gardening, Ann-Marie said 'It (gardening) is proper magic, well it's science really, but there is nothing quite like sowing a seed and then it growing in front of your eyes and then you can feed your family with that. And when you see a bee or a butterfly light upon a plant you have grown, it's just the most magical, uplifting experience'.
Ann-Marie's passion and ambition for the future of gardening was something you could really see through the design of the garden and the way she spoke about both of the projects.
When they found out they had actually won the opportunity to design the World Food and Wildlife Gardens, Ann-Marie describes it as a not just winning a project, but winning a dream, 'like winning the x-factor'.
RHS Wisley has always played a significant role in the evolution of horticulture and the development of these new garden spaces will mean more and more people are engaging with plants. The RHS describe the new Hilltop space as 'the centre of horticultural excellence for us to inspire the next generation of scientists and open up our previously unseen work to visitors'.
RHS Hilltop will also be made up of the Wellbeing Garden, an inspirational space 'to get people gardening for the body and soul', as well as the Wildlife Garden and the World Food Garden.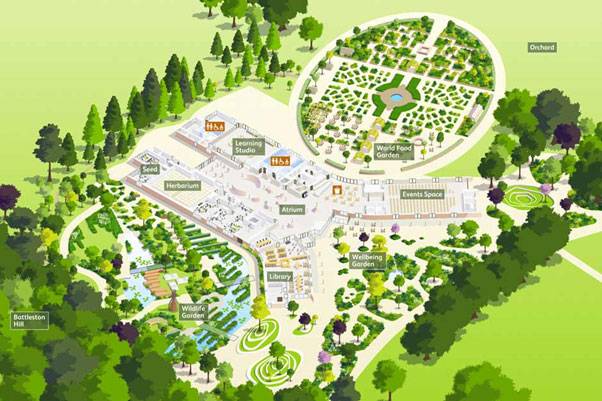 It is officially due to open on June 24th and as well as the gardens mentioned (all of which designed by RHS Chelsea Medal Winners) there will also be three laboratories that support research, an herbarium and digitisation suite and two learning studios and a teaching garden.