Wisteria Shiro Kapitan
£9.95 P&P
Wisteria Shiro Kapitan is a rare Japanese species with silky young foliage and unusually large cream flowers on short racemes, mid season flowering and would make an excellent container plant.
Read More
Wisteria Shiro Kapitan is a rare Japanese species with silky young foliage and unusually large cream flowers on short racemes, mid season flowering and would make an excellent container plant.
Deciduous - pinnate, softly hairy leaves to 35cm (14in) long composed of 9-13 ovate to lance-shaped leaflets. Produces pea-like flowers in racemes to 15cm (6in) long followed by bean-like, velvety green seed pods to 20cm (8in) long.
Wisterias are usually thought of as climbers, but you can successfully grow wisteria in containers and train as a free-standing standard when using a Wisteria Umbrella Support Frame.
Hardy in most places throughout the UK even in severe winters. May not withstand open/exposed sites or central/northern locations.
Wisteria Shiro Kapitan
Deciduous twining climber
Plant in a well-drained, fertile soil
Position in full sun or partial shade
Height to 9m (28ft)or more
Large Cream flowers May to July
Supplied in a 3 litre pot
Available as singles or pack of 3
Allow 14 days for delivery
To support Wisteria Shiro Kapitan we recommend our best selling Wisteria Umbrella support along with our range of Garden Obelisks, Garden Arches, Garden Pergola Walkways and our popular Metal Garden Trellis Range:-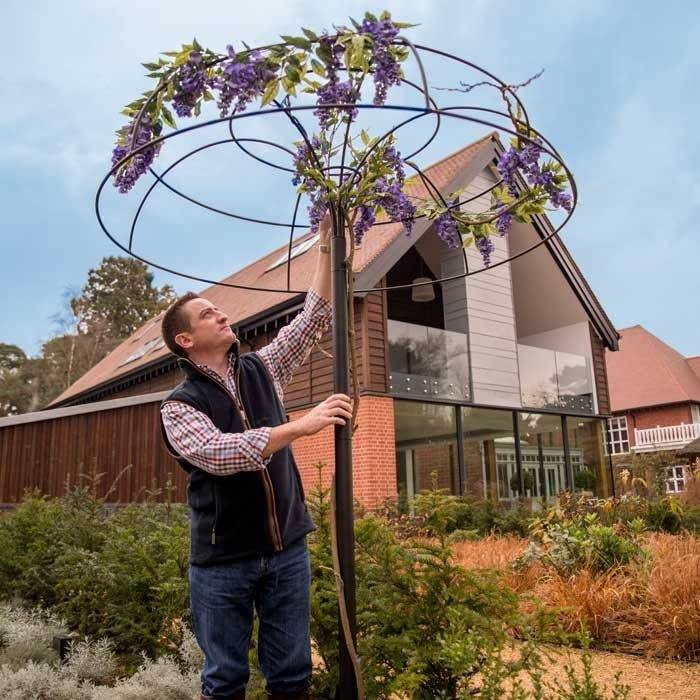 Wisteria Umbrella Plant Support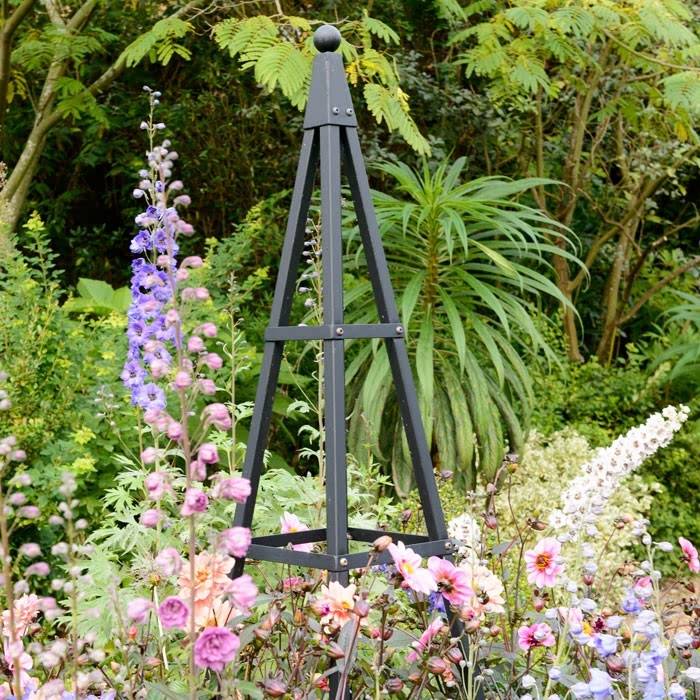 Steel Pyramid Obelisk - Matt Black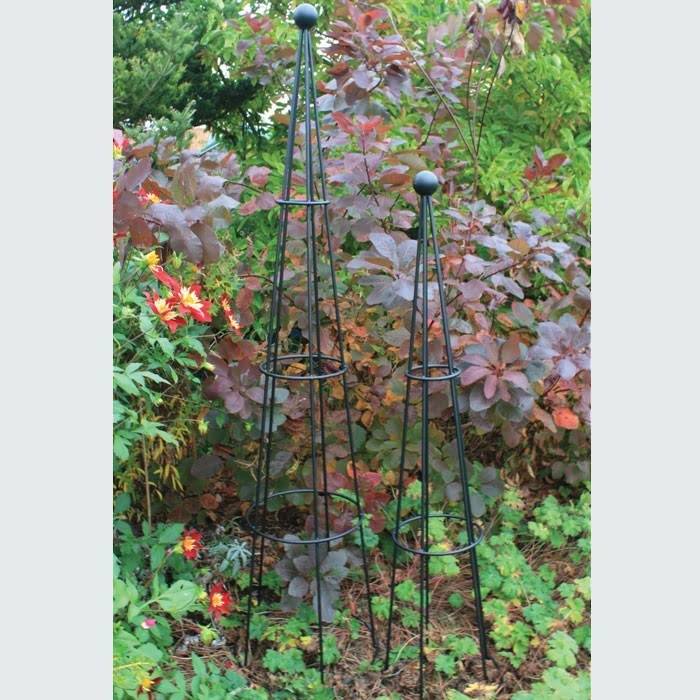 Vintage Wire Cone Obelisk - Matt Black & Rust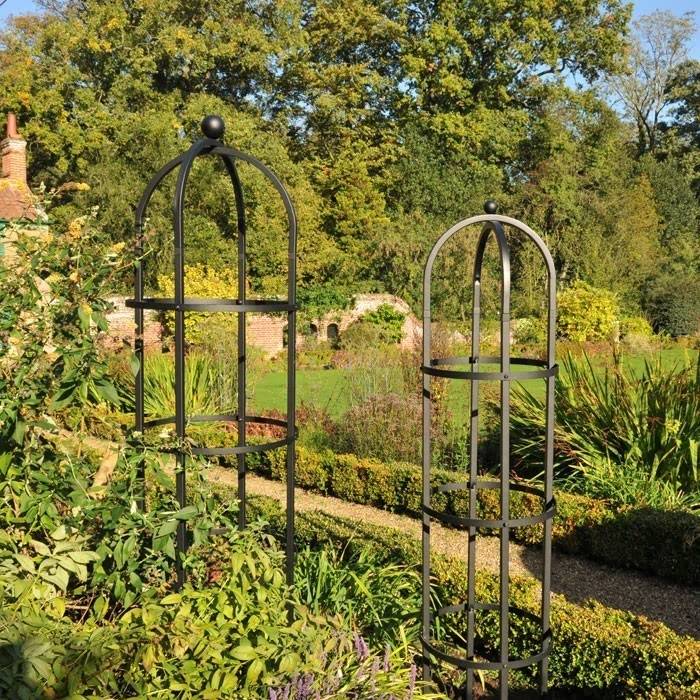 Round Column Obelisks - Matt Black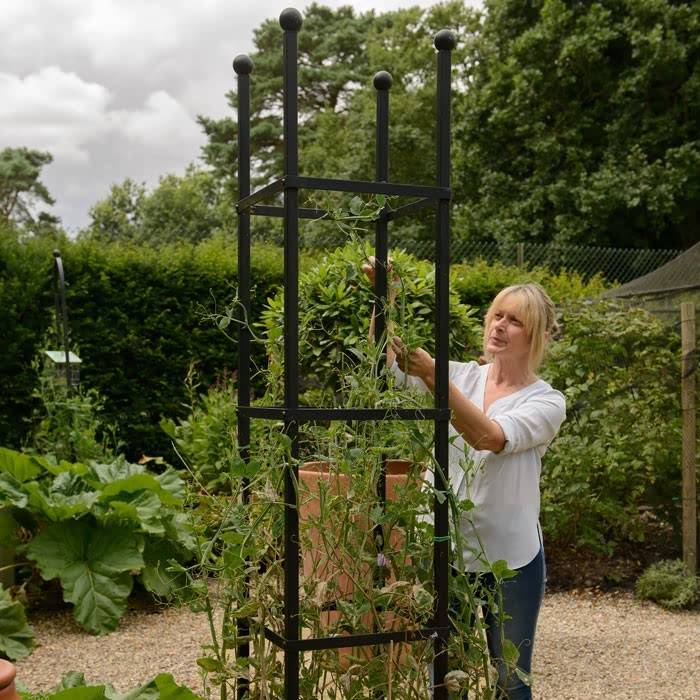 Steel Square Obelisks - Matt Black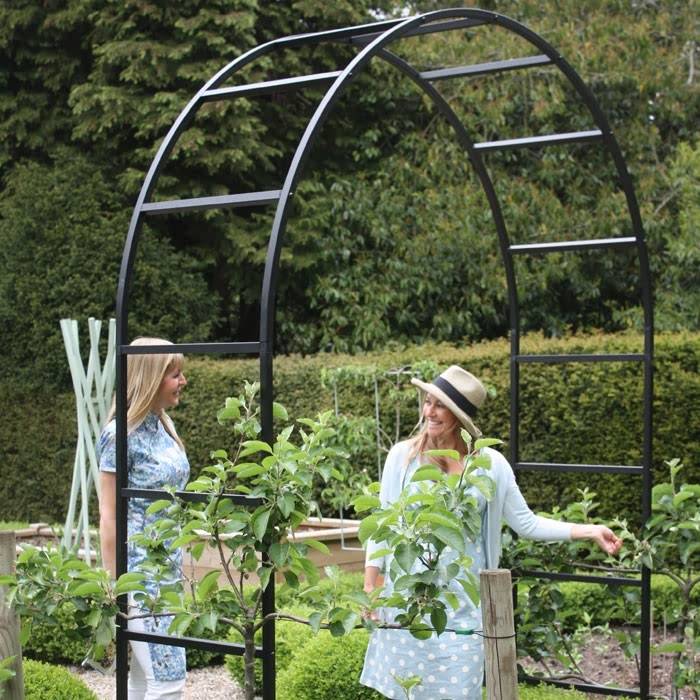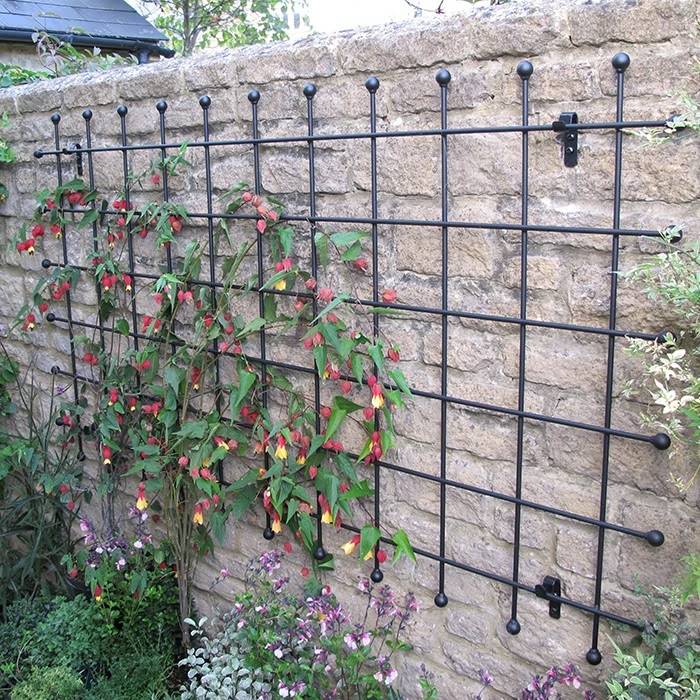 Metal Wall Trellis - Steel Rod Matt Black