Harrod Wisteria Umbrella Support Frame
£19.95 P&P
The Harrod Wisteria Umbrella Support Frame is an eye-catching plant support and will create a stunning display of all manner of flowering climbing plants, a beautiful addition to any garden.
Read More
10 Year
Framework
Guarantee
Exclusive Designed &
Made by us in the UK
3 Working
day despatch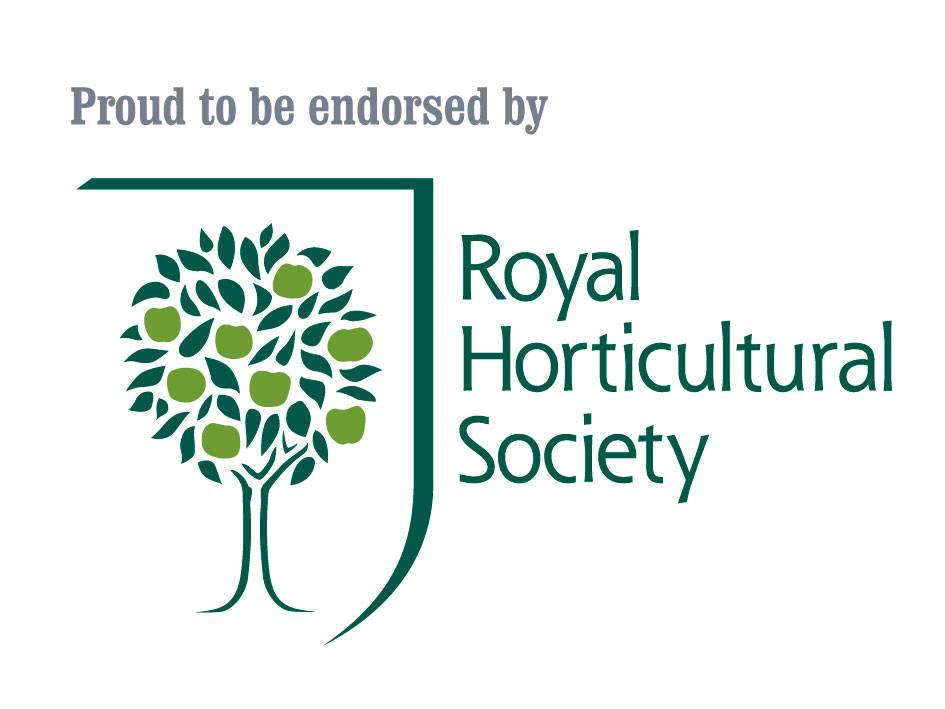 The Harrod Wisteria Umbrella Support Frame is an eye-catching plant support and will create a stunning display of all manner of flowering climbing plants, a beautiful addition to any garden.
Plants trained onto and cascading through this elegant, yet immensely strong steel wisteria umbrella become elevated to a star attraction.
Endorsed by the RHS, the umbrella support can be used as a patio centre piece, offering focus and delicate shade or use to accent entrance ways or flowerbeds with blossoming flowers that provide luxuriant splendour, bringing both new and established gardens to life.
The upright support is manufactured from durable, 2mm thick wall steel tube, 50mm diameter
Wisteria umbrella is made from hand welded 10mm diameter solid steel rod
Choose from 2 distinctive finishes – classic matt black powder coating; or natural rust that is supplied as degreased uncoated steel which quickly develops an even rust patina that improves with age
Both finishes carry the reassurance of a 10 YEAR STRUCTURAL GUARANTEE (excludes surface corrosion)
1.5m diameter umbrella x 2.3m H above ground (50cm inserted in ground)
We advise concreting the support into the ground for added stability
Wisteria Caroline is also available with its densely packed fragrant mauve/violet flowers fading to white, flowering April to May before the leaves appear making this new hybrid an especially attractive variety for our Wisteria Umbrella
Also Wisteria Shiro Kapitan a rare Japanese species with silky young foliage and unusually large cream flowers on short racemes, with mid season flowering.
12th January 2018
I ordered a wisteria umbrella which was delivered on schedule. The umbrella was fully matched to the description in the brochure and indeed my expectations. Fitting was a doddle and the job will be complete once the Wisteria is planted. By the way, I cemented the umbrella into the hole on my own and it was easy.