Trachelospermum jasminoides Variegata
£9.95 P&P
Trachelospermum jasminoides Variegata commonly known as Confederate jasmine or Star jasmine, is a medium-sized evergreen climber with twining shoots, glossy oval leaves and creamy-white and fragrant white flowers from June to August.
Read More
Trachelospermum jasminoides Variegata commonly known as Confederate jasmine or Star jasmine is a medium-sized evergreen climber with twining shoots and glossy oval leaves margined and blotched with creamy-white, tinged reddish in winter.
Evergreen oval leaves to 10cm (4in) long, fragrant white flowers 2.5cm in width in clusters become cream with age, will need a trellis or wire supports if grown on walls or fences.
Hardy - average winter - Hardy through most of the UK apart from inland valleys, at altitude and central/northerly locations. May suffer foliage damage and stem dieback in harsh winters in cold gardens. Plant can withstand temperatures down to -10°C (14°F)
Trachelospermum jasminoides Variegata (Star Jasmine)
Height - to 4m (14ft) plus
Spread - to 2.5m (8ft)
Evergreen - oval leaves to 10cm (4in) long
Scented creamy-white flowers June to August
Full Sun or Partial Shade
Will not tolerate cold winds
Fertile well drained soil
Supplied in a 2 or 3 litre pot
Approx. 20cm tall when despatched
Allow 7 - 14 days for delivery
To support Trachelospermum jasminoides Variegata we recommend our range of Garden Obelisks, Garden Arches, Garden Pergola Walkways and our popular Metal Garden Trellis Range:-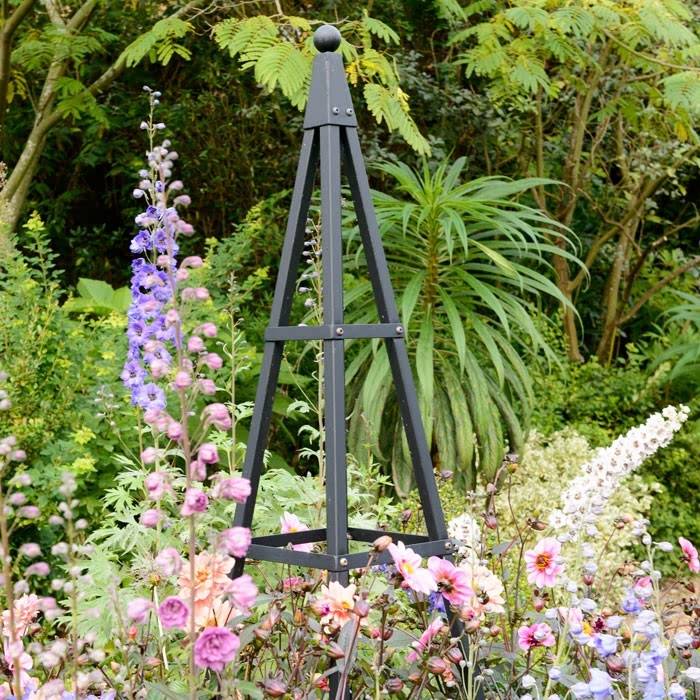 Steel Pyramid Obelisk - Matt Black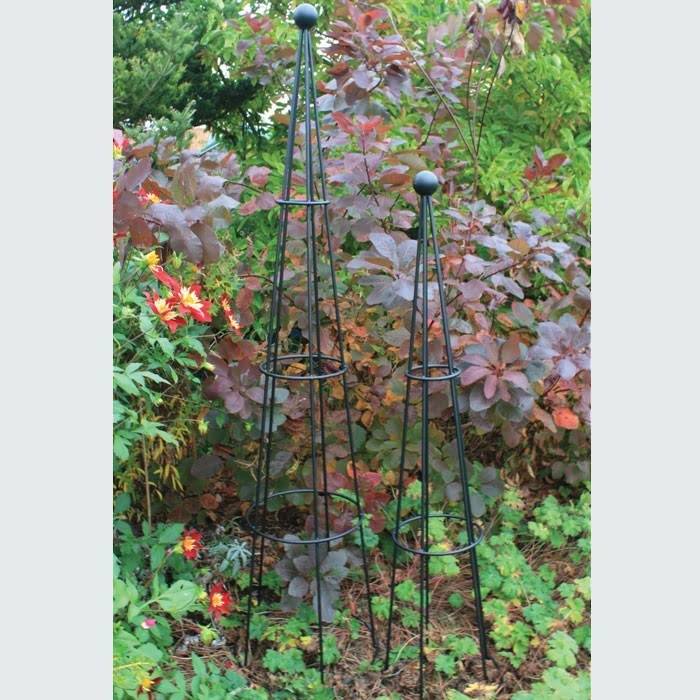 Vintage Wire Cone Obelisk - Matt Black & Rust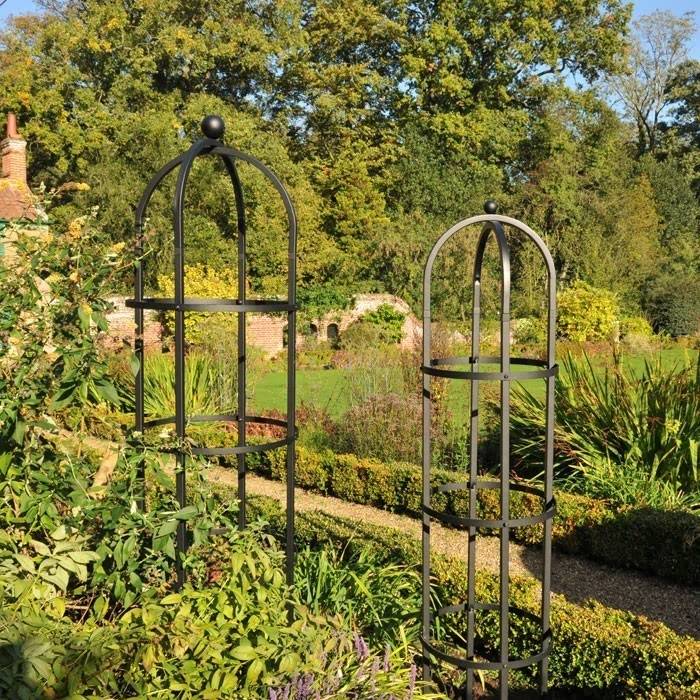 Round Column Obelisks - Matt Black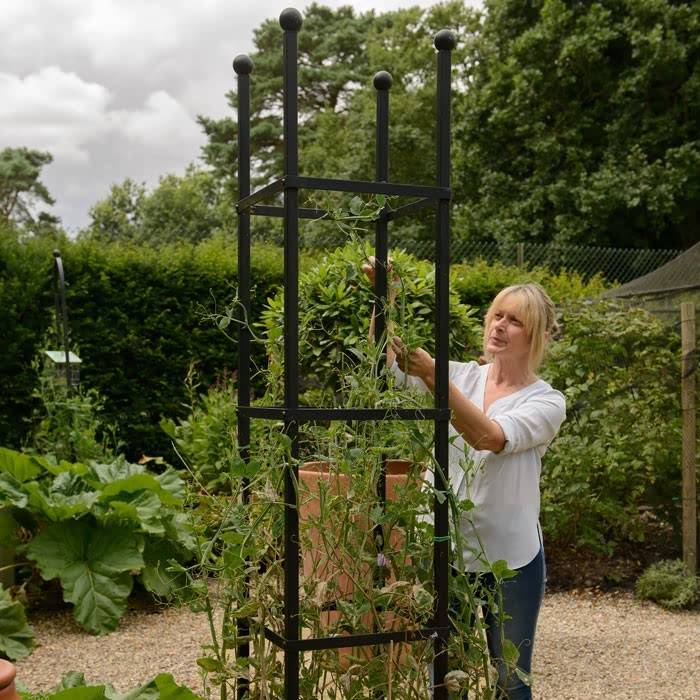 Steel Square Obelisks - Matt Black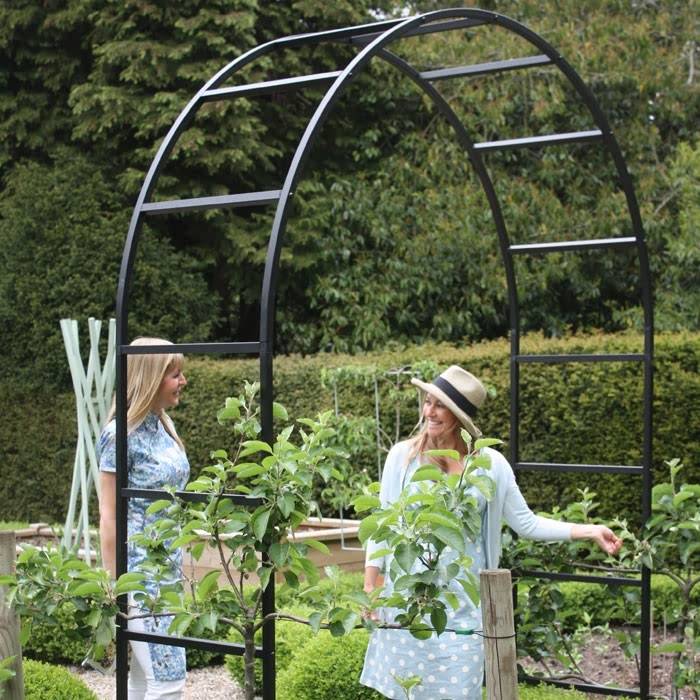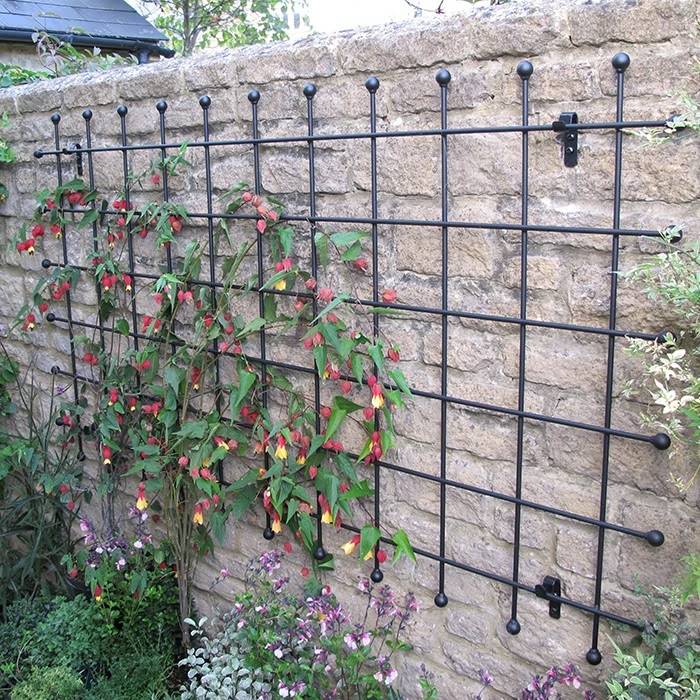 Metal Wall Trellis - Steel Rod Matt Black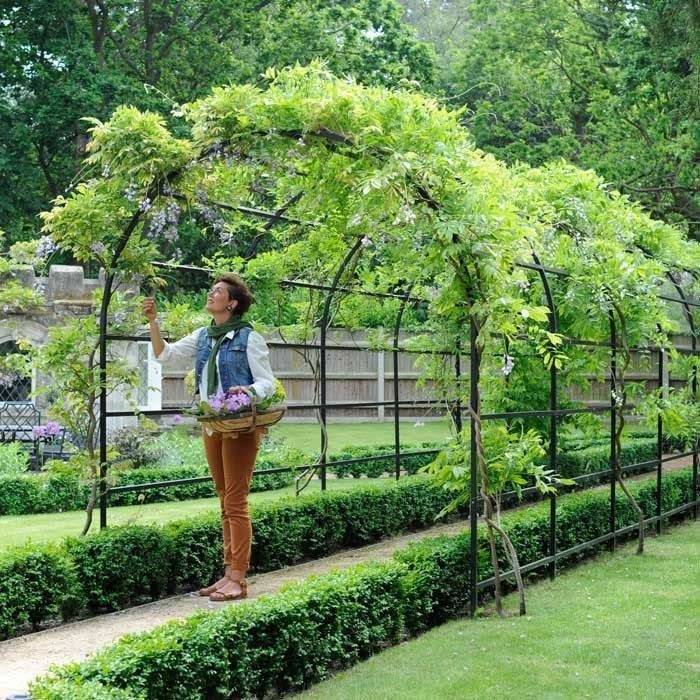 Be the first to write a review for this product.