Solanum jasminoides Album
£9.95 P&P
Solanum jasminoides Album, commonly known as Jasmine nightshade or Potato vine is a semi-evergreen with fragrant star-shaped, bluish-white flowers with tiny, yellow centres from June to September and glossy, dark green leaves.
Read More
Solanum jasminoides Album, commonly known as Jasmine nightshade or Potato vine is a semi-evergreen with fragrant star-shaped, bluish-white flowers with tiny, yellow centres from June to September and glossy, dark green leaves.
This scented jasmine climber is valuable for covering sheltered walls or for growing through other shrubs or climbers. The tiny purple-black autumn berries would contrast well with the decorative seedheads of a late flowering clematis.
Hardy through most of the UK apart from inland valleys, at altitude and central/northerly locations. May suffer foliage damage and stem dieback in harsh winters in cold gardens. Plant can withstand temperatures down to -10°C (14°F)
Being a climber these climbing plants will need a trellis or wire supports if grown on walls or fences.
Evergreen - to semi evergreen. Narrowly ovate to lance-shaped, gloosy, dark-green leaves to 5cm (2in) long, sometimes 3- to 5-lobed or with separate leaves at the bases. Caution, toxic if eaten - Do not eat these plants.
Solanum jasminoides Album (Jasmine Nightshade)
Evergreen - to semi evergreen
Scented white flowers July - September
Height - 6m (20ft)
Plant in Full Sun
Fertile well drained soil
Neutral to Alkaline Soil
Supplied in 2 - 3 litre pot
Available as single or set of 3
Allow up to 14 days for delivery
To support Solanum jasminoides Album we recommend our range of Garden Obelisks, Garden Arches, Garden Pergola Walkways and our popular Metal Garden Trellis Range:-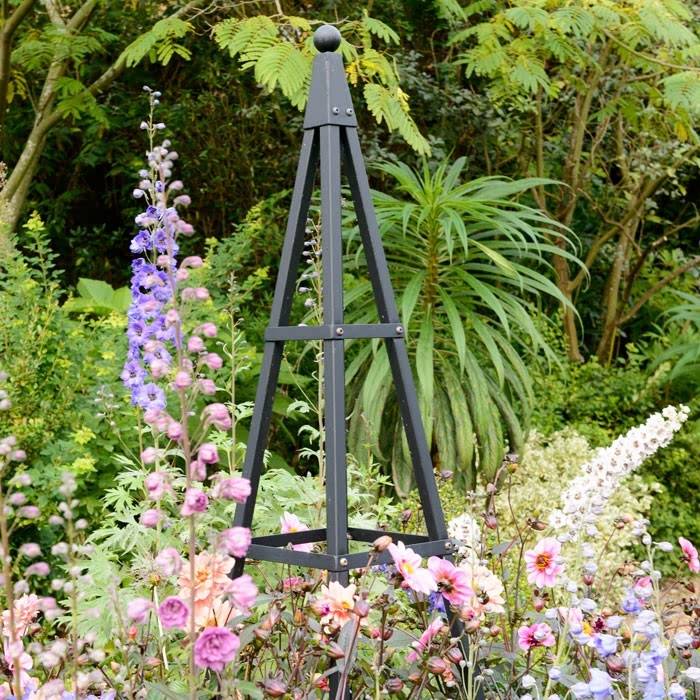 Steel Pyramid Obelisk - Matt Black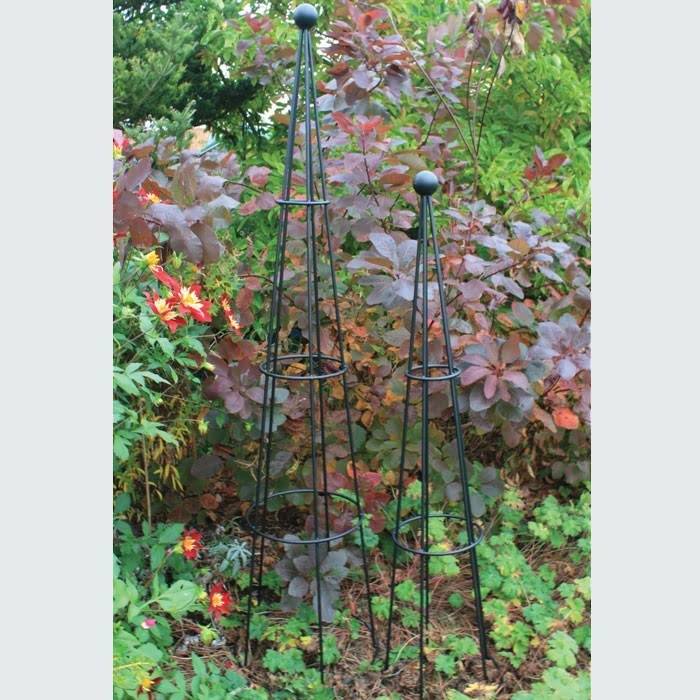 Vintage Wire Cone Obelisk - Matt Black & Rust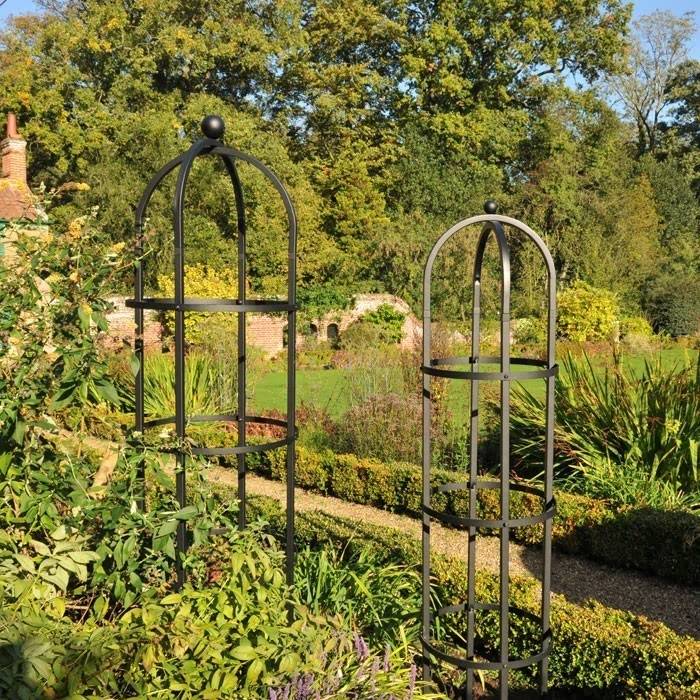 Round Column Obelisks - Matt Black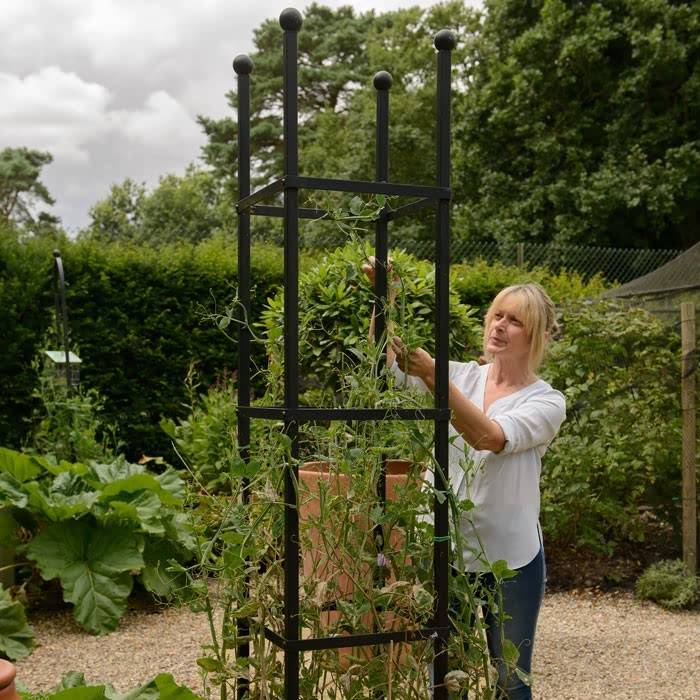 Steel Square Obelisks - Matt Black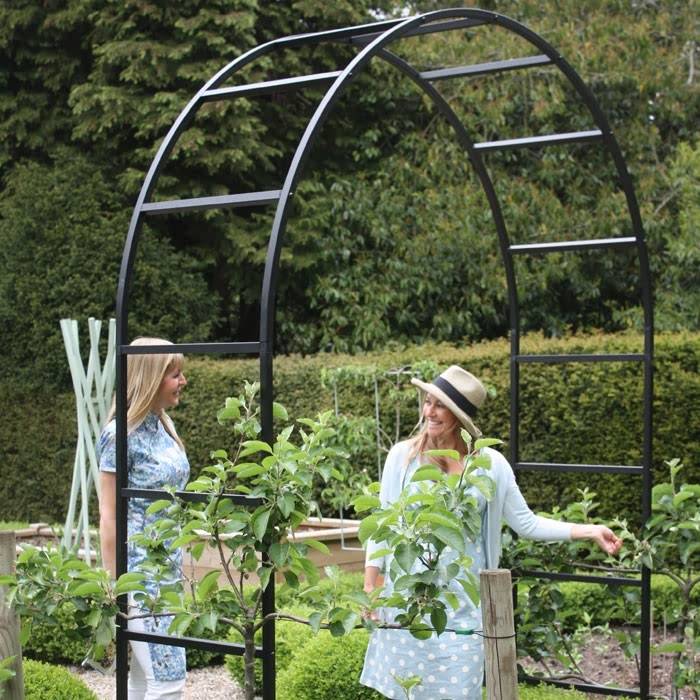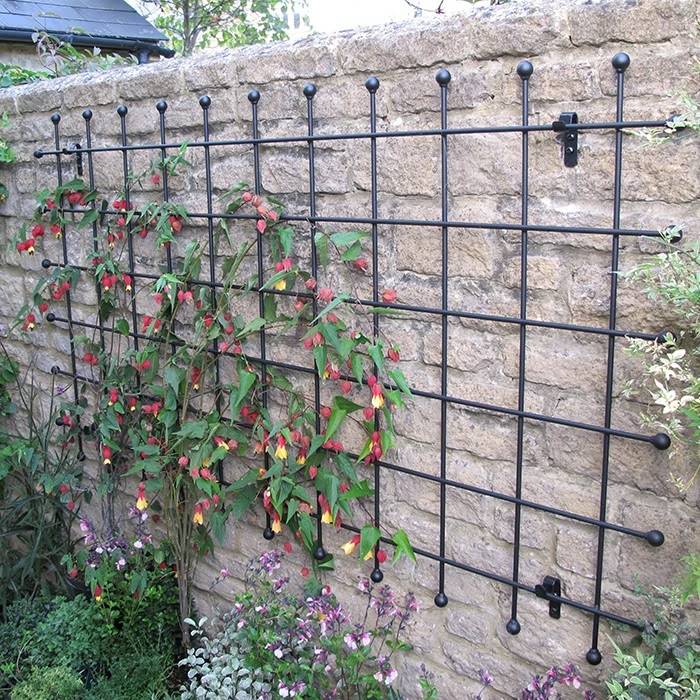 Metal Wall Trellis - Steel Rod Matt Black