After all the weeks of planning and build up the most exciting week of the gardening calendar is finally here and what a week we have had so far!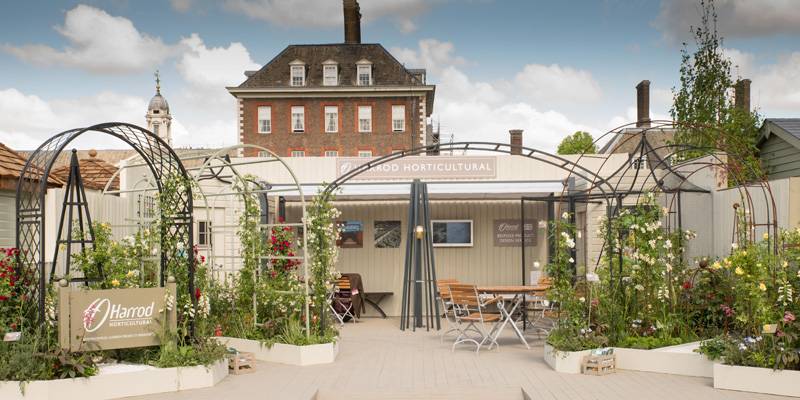 The Harrod Horticultural stand looked fantastic this year, we had some additional help with the planting from RHS Award Winning garden designer Frederic Whyte which looked stunning.
The planting perfectly complemented the stand and looked great against our various garden structures and plant supports. The RHS judges seemed to agree awarding us a 4 star trade stand award for the third year running!
Frederic also had his own garden 'A Suffolk Retreat' in the Artisan Gardens which won a Silver Medal and featured a pig trough water feature that we designed and manufactured for the garden.
We got a tour of the garden and had some time to appreciate the tranquility of the garden amongst the hustle and bustle of the show.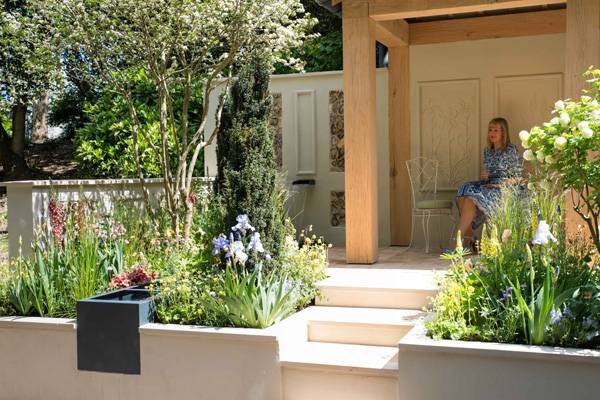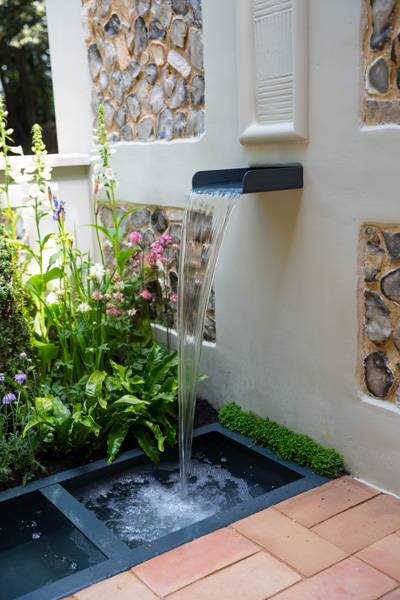 It's always amazing how the Royal Hospital showground is transformed each year into the fantastic spectacle that is the RHS Chelsea Flower Show, and this year was no exception.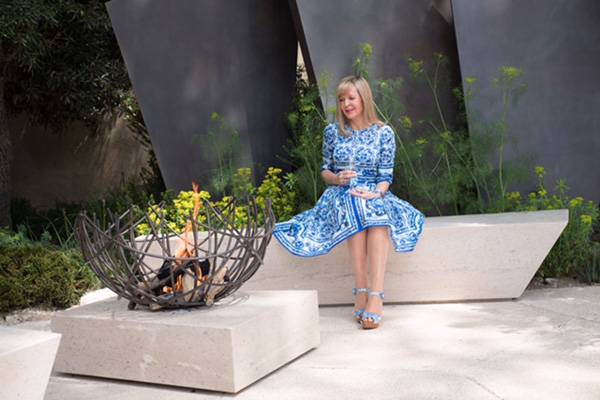 The show gardens seem more impressive than ever this year and it was fantastic to see the Andy Sturgeon garden winning best in show.
We were very privileged to be shown around the award winning garden and the sun even smiled on us - it really is a beautiful garden and well deserving of the accolades this week.
Every year it's a fantastic opportunity for us to meet our customers, get feedback on our products and discuss any gardening projects they are planning in the months ahead.
We were really pleased this year to hear so much positive feedback on our garden structures, one customer even commented that our catalogues don't do the garden arches and obelisks justice as they are so much more impressive in real life!
Our Plant Supports proved very popular again this year with a lot of attention for the new Lobster Pot plant supports.
Our Garden Arches are also very popular with customers. When you see them close up you can really appreciate the quality of the materials used. A lot of customers commented on the different colours we can now offer and that they just need to measure up, but would be ordering soon!
We also launched our new furniture range at the show which includes a Dining Table and Chairs, Bistro Set and Coffee Table. As you would expect we have chosen high quality furniture that will not only look great on the patio or deck, but will last too. The response was superb, with customers really liking the way the furniture can be folded for easy storage and we had many comments on how comfortable the furniture is. Hopefully it will be seen on many patios and decks this Summer!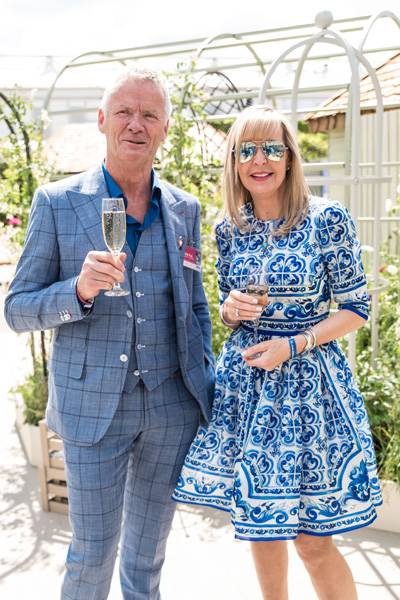 As well as meeting our customers it also gives us an opportunity to meet with some of our suppliers. We are real advocates of the Sneeboer Range of Garden Tools and are proud to stock them. It's always a pleasure to meet up with Jaap Sneeboer and his wife Wilma the owners of the company. They have a stand every year at Chelsea and we always manage to catch up and have a chat about new tool designs, usually over a glass of bubbles. Jaap always has a new tool design being planned and we love to hear about all the latest ideas.
This year we were very fortunate to be involved in a number of gardens, with some designers specifying our products in their designs - if it keeps going like this, next year you will see a Harrod product on every Show Garden! This is mainly due to our effervescent Trade Manager who has built up a great reputation in the landscaping industry and seems to know every designer at Chelsea, it's hard to walk around the show without someone recognising him and wanting to chat about their next project.
So, with just over 24 hours until the curtain comes down on another fantastic week at the RHS Chelsea Flower Show, we can start to look back on what has been a fantastic week for Harrod Horticultural, from our 4 star award to seeing our products on some fantastic gardens, along with all the positive feedback on our new products, this Flower Show really is something special.
Special credit has to be given to all the hard work that goes on behind the scenes before the show. It requires a lot of planning, from designing the stand right down to loading the catalogues onto the lorry and everything in between to make the show a success for us.
We are already starting to plan for next year - hope to see some of you there!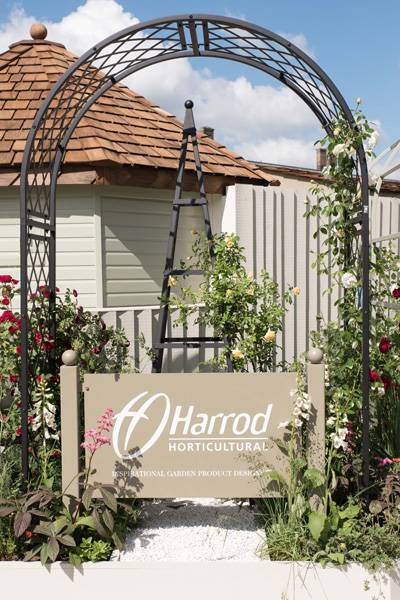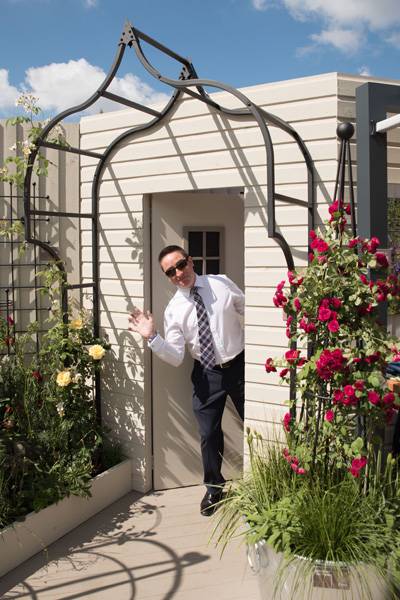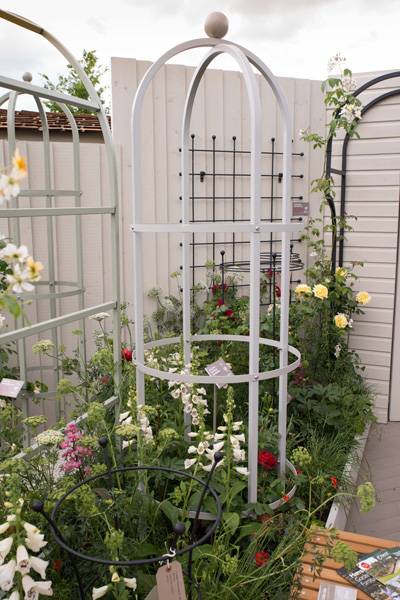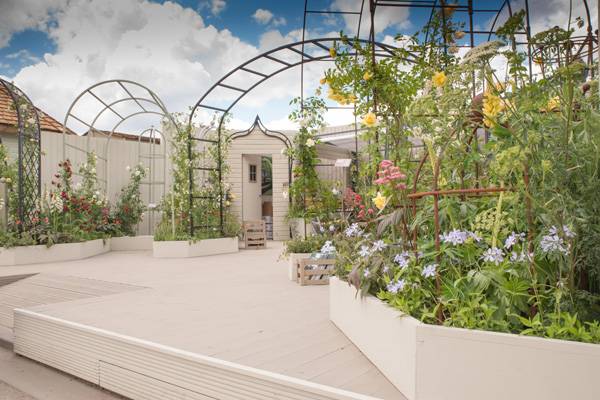 Happy Gardening!