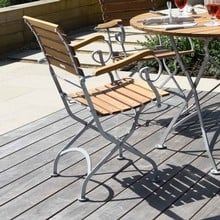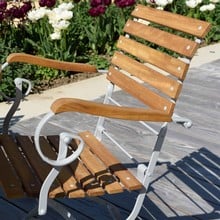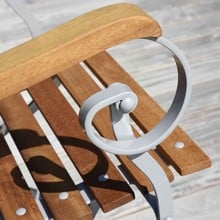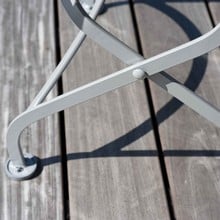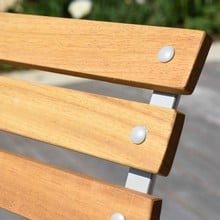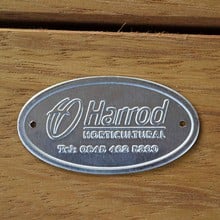 Harrod Garden Folding Chairs - Set of 2
£19.95 P&P
The superior quality Harrod Garden Folding Chairs make a stunning addition to any garden patio or deck, with a strong metal framework, hardwood chair seats and backs, these stylish chairs really are made to last and are exclusive to us in the UK.
Read More
The superior quality Harrod Garden Folding Chairs make a stunning addition to any garden patio or deck, with a strong metal framework, hardwood chair seats and backs, these stylish chairs really are made to last and are exclusive to us in the UK.
The metal framework for the chairs uses heavy duty 6mm gauge thick steel which is zinc plated, electro galvanised and powder coated for superb weather resistance. Iroko hardwood, all sustainably sourced, is used for the comfortable chair seats and backs. The rivets used are also galvanised to prevent rust.
The chairs are available as a set of 2 with each measuring 45cm wide x 40cm deep x 85cm high with a seat height of 46cm. Each chair weighs 9kg and has a foldaway design for easy storage.
High Quality Outdoor Folding Chairs
Harrod Horticultural Exclusive
Supplied as a set of 2
Heavy duty 6mm gauge thick steel framework
All steel is zinc plated, electro galvanised and powder coated
Superb weather resistance
Galvanised rivets to prevent rusting
Iroko Hardwood chair seats and backs
Chairs foldaway for easy storage
Heavy duty so will not blow over
Chairs available with arms only