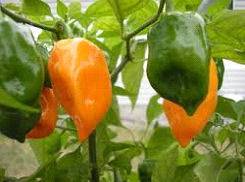 This week In Stephanie's Kitchen Garden we will be preparing the garden for a week long absence as Jo takes her summer holidays. It's always a nervous time for gardeners going on holiday during the hot summer months, but with careful planning, it can be managed with minimal stress.


Jo will give all our crops a generous feed and water the day before she goes away. Long term crops in the ground will cope perfectly well as they are normally watered on a weekly basis. Crops growing in raised beds will be watered via an irrigation kit attached to our water butts and Jo will fill the water butts up before she leaves.


Plants grown in pots outside will be given a holiday watering kit to keep a steady flow of water over a few days. These will be checked by a fellow gardener during the week and topped up where necessary.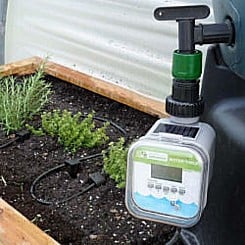 Our greenhouse crops are the most vulnerable plants to leave. Our tomatoes are grown in success kits and quadgrows and will cope perfectly well for a couple of days between watering. Our peppers, aubergines and cucumbers are in pots on the staging. Capillary matting helps keep them moist,but they will need watering throughout the week by a willing helper.
Many of our crops will need harvesting during the week to prevent them from becoming unproductive. A good option is to reward your holiday watering helper with all the produce they can pick!