Jasminum officinale affine
THIS PRODUCT IS EXEMPT FROM ANY PROMOTIONS, DISCOUNTS AND EXPRESS DELIVERY
Jasminum officinale affine is a vigorous twining jasmine with pinnate leaves and clusters of fragrant, pink-tinged white flowers 4cm across, opening in summer from pink buds.
Read More
Product Code: BUN-010
Rating:
Jasminum officinale affine is a vigorous twining jasmine with pinnate leaves and clusters of fragrant, pink-tinged white flowers 4cm across, opening in summer from pink buds
Possibly introduced as long ago as the 1500s has opposite, pinnate, mid-green leaves composed of 5-9 elliptic leaflets to 6cm (2½in) long with sharp, long points and clusters of up to 5 flowers to 4cm (1½in) across. The aroma is described as calming and soothing without being soporific.
May suffer foliage damage and stem dieback in harsh winters in cold gardens.
JASMINUM officinale affine, Common white jasmine, Jessamine, Poet's jasmine jasmine
Clusters of up to 5 pink-tinged white flowers to 4cm (1½in) across
Height - 12m (40ft)
Supplied in 2-3 litre pots
Allow up to 14 days for delivery
To support Jasminum officinale affine we recommend our range of Garden Obelisks, Garden Arches, Garden Pergola Walkways and our popular Metal Garden Trellis Range:-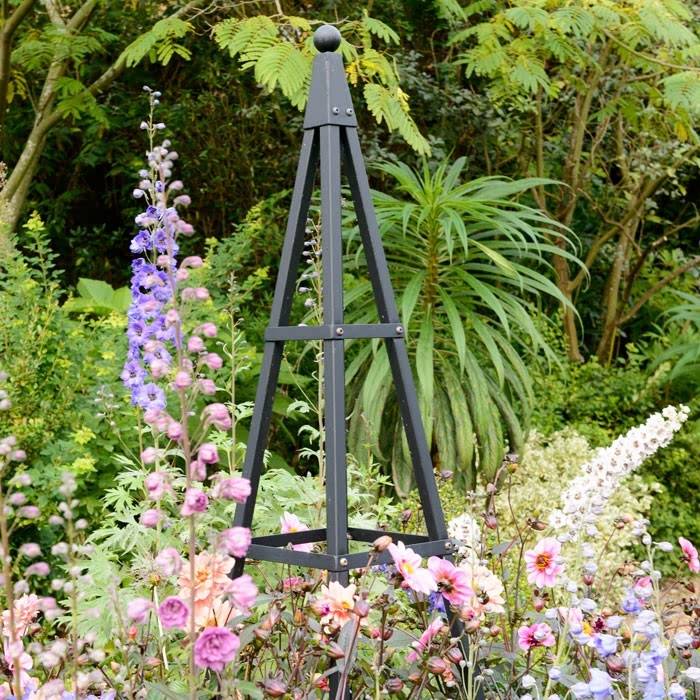 Steel Pyramid Obelisk - Matt Black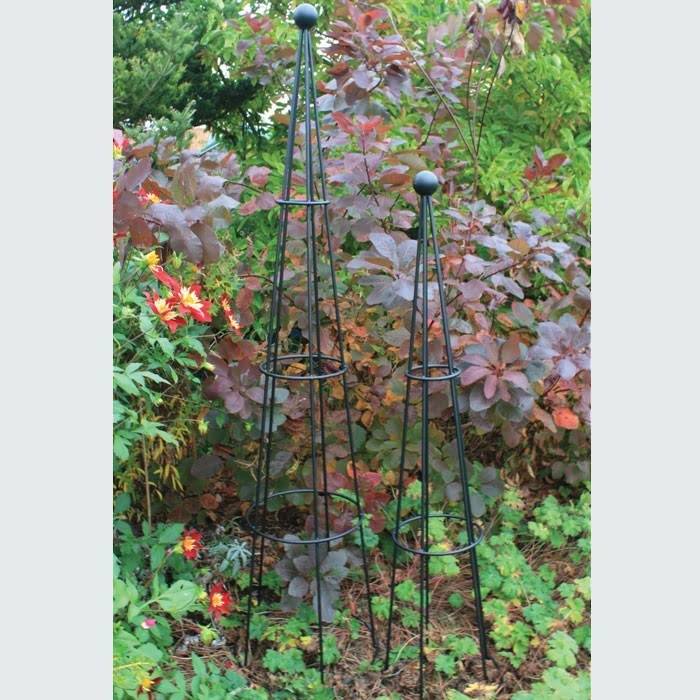 Vintage Wire Cone Obelisk - Matt Black & Rust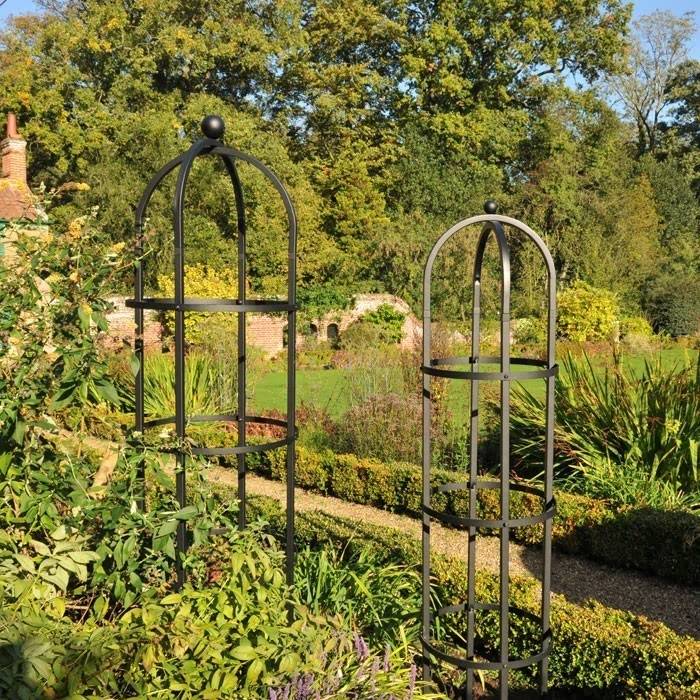 Round Column Obelisks - Matt Black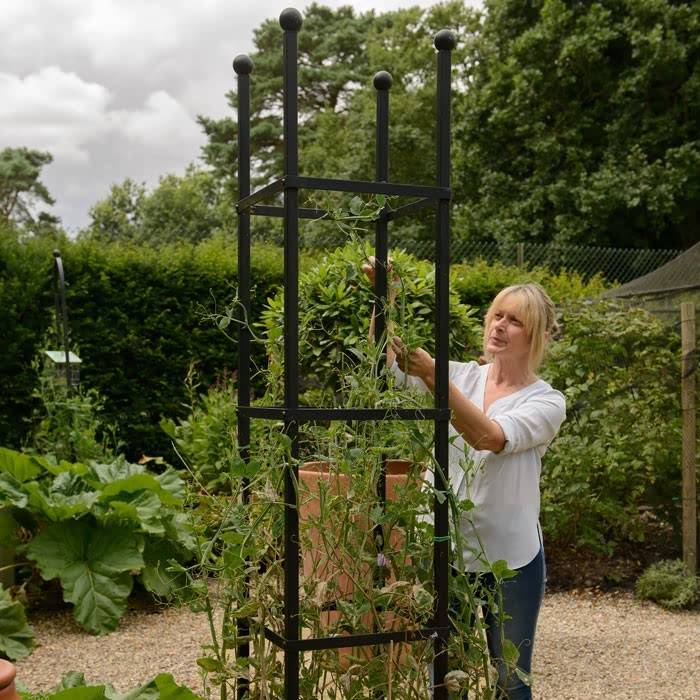 Steel Square Obelisks - Matt Black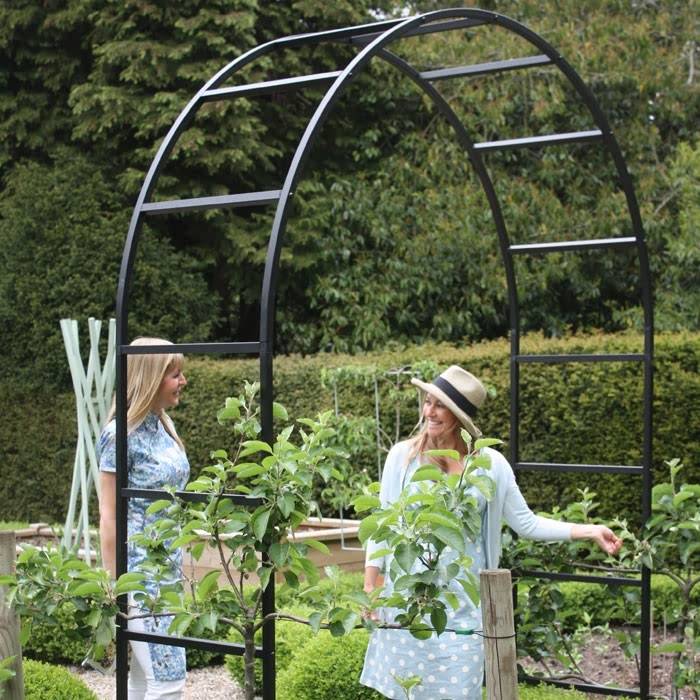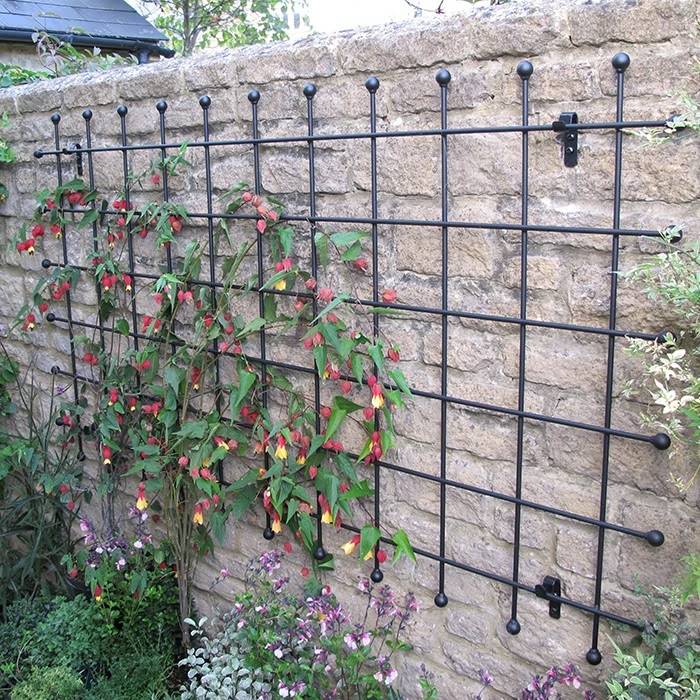 Metal Wall Trellis - Steel Rod Matt Black