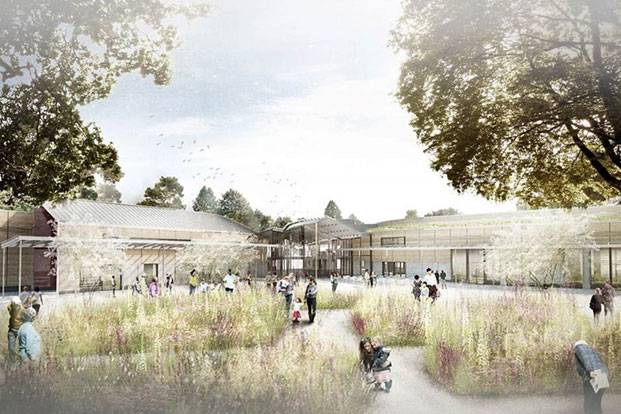 Over the years we have developed a strong working relationship with the RHS and are so excited to be a donor for the incredible new Hilltop project at RHS Wisley in Surrey.
RHS Hilltop will be the UK's first dedicated horticultural scientific centre of excellence and is due to open in 2021. This ground-breaking project is all about protecting the future of plants, people and the planet - see more on the Hilltop Story

This amazing development, part of a £160 million investment programme by the RHS, is the biggest advancement in their 214 year history and celebrates both the garden's heritage and their ambition to invest in the future of gardening.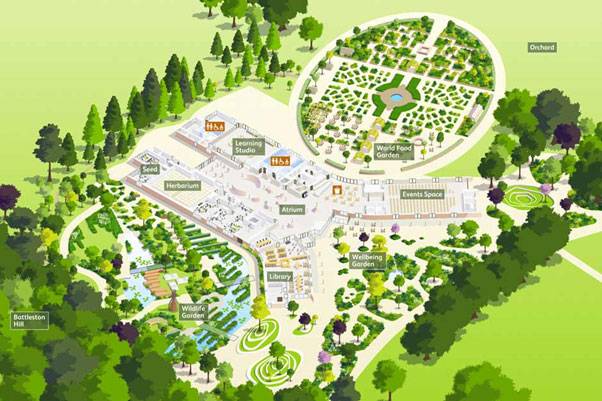 Overview for the new RHS Hilltop project at RHS Wisley
The Hilltop project includes 4 exciting new spaces:
1. Three purpose built laboratories that support research
2. A herbarium and digitisation suite
3. Two learning studios and a teaching garden
4. Three new gardens designed by RHS Chelsea gold medal winners
The new gardens include the World Food Garden and Wildlife Garden being designed by Ann-Marie Powell - https://www.ann-mariepowell.com - due to open in June 2021. This garden will promote growing a wide variety of crops in this country and also demonstrating how important it is to encourage wildlife in the garden.
These thoughtfully designed gardens will be a fantastic area of Hilltop with visitors being able to explore these spaces and gather ideas for growing their own and understanding how to work with wildlife. It is in the food garden that we are thrilled to have donated our RHS endorsed arches and obelisks along with some of our brassica cages. We can't wait to see our products become a part of this prestigious project.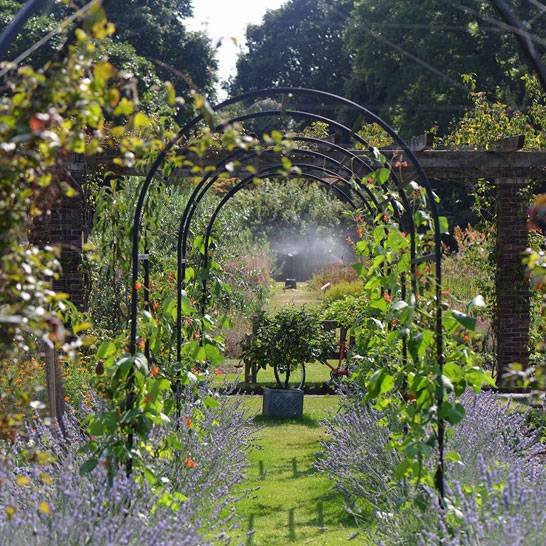 Matt Keightley - https://rosebanklandscaping.co.uk - has designed the Health and Wellbeing Garden which will instil to visitors the benefits of our outside spaces and how good they can be for our overall health. This garden is also due to open in June 2021.
Christopher Bradley-Hole - https://bhsla.co.uk - has created stunning gardens at the entrance to RHS Wisley which all visitors can now appreciate when they arrive at the gardens.
There is also going to be a new Trials Garden. Trials at the RHS has a wealth of history and gives the opportunity to increase engagement with visitors regarding Trials and to explain the work that is carried out at RHS Garden Wisley.
In the Trials Garden we have donated pieces from our traditional, handcrafted Southwold furniture collection. Designed and made by us in Suffolk these stunning furniture pieces are made using high grade steel that is hand etched to produce a beautiful antique patina which improves as the furniture ages. We think this furniture will look great at the trials garden and hopefully provide many visitors a comfortable rest whilst watching the work going on in the garden.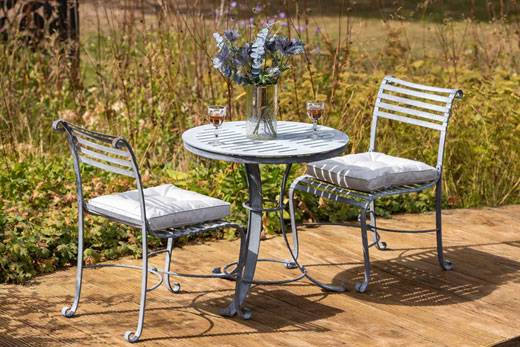 We are excited to see how the gardens develop over the coming months and will post regular updates on our blog, but be sure to like and follow our social media accounts along with the garden designers accounts and RHS Wisley for more updates on the fantastic Hilltop project.
Harrod Horticultural
https://www.instagram.com/harrodhorticultural/
https://www.facebook.com/HarrodHorticultural/
https://twitter.com/HarrodHort
RHS Wisley
https://www.instagram.com/rhswisley/
https://www.facebook.com/rhswisley
https://twitter.com/RHSWisley
Ann-Marie Powell
https://www.instagram.com/ann_mariepowell/
https://www.facebook.com/annmariepowellgardens
https://twitter.com/AnnMariePowell
Matt Keightley
https://www.instagram.com/matt.keightley/
https://twitter.com/matt_keightley