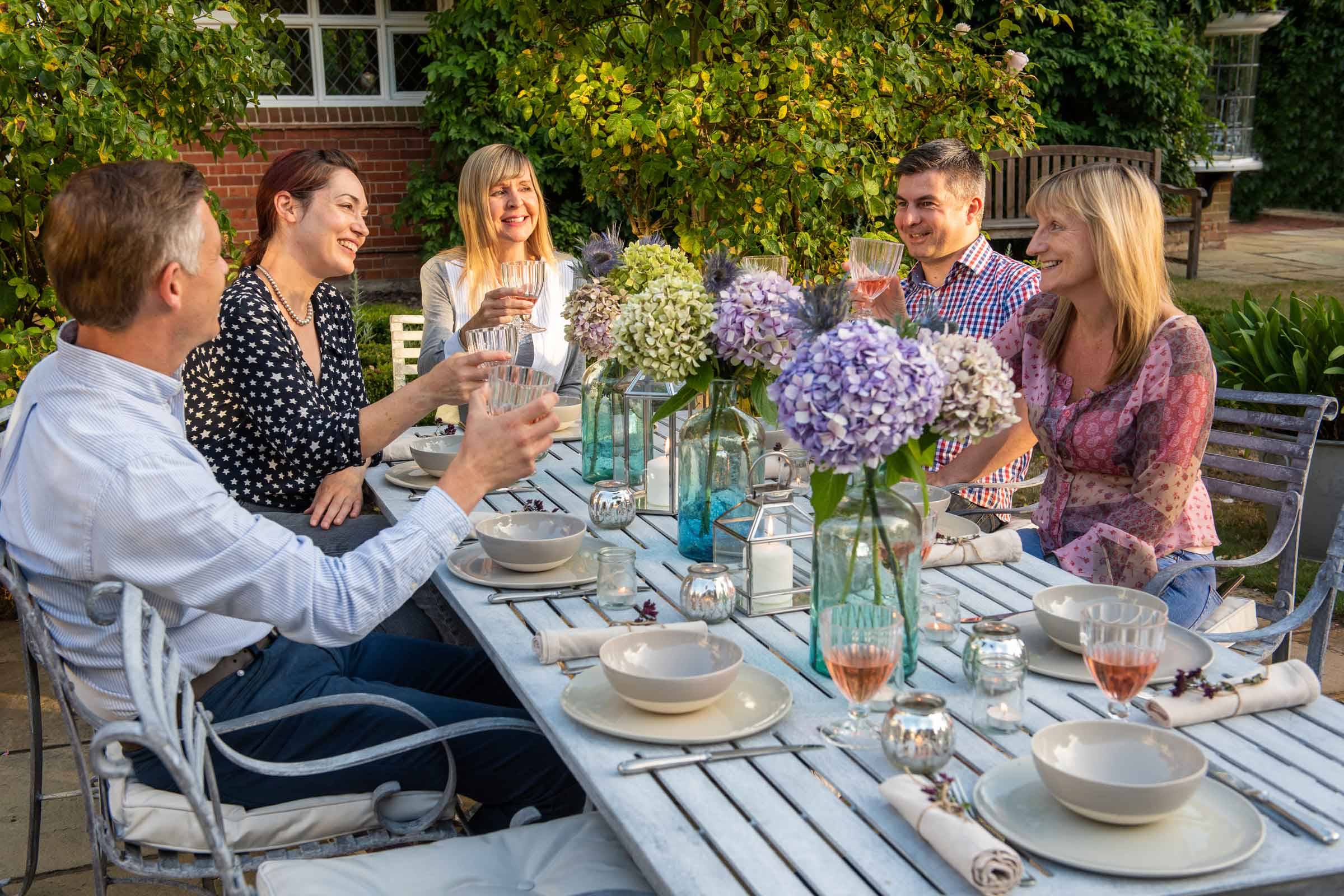 Here are some top tips to help prepare your garden for visitors...
Spring clean your outdoor space
It's easy to neglect your garden over the winter months, so clearing up the fall-out from the dormant season can be quite the task. Begin by collecting any dead leaves and stalks that have fallen to the ground, which may affect your spring growing if left to rot on the soil.
Then it's time to turn your attention to the flower beds/veg patch; turn them over well, getting rid of any weeds, old plants and debris, and topping up with any soil if required. There are many ways to tackle extensive weeding, from manually to using chemical weed killers.
Finally, prune and deadhead your existing plants. Nothing is more satisfying than getting the secateurs out and giving shrubs and trees a tidy up that also encourages the best possible flowering display.
Get planting
Spring is arguably the best season to begin planting. Pots of inviting flowers will also add to the overall aesthetic of your outdoor space. We'd recommend spring flower bulbs such as hyacinths, tulips, dahlias and lilies as they make for the most colourful flowers.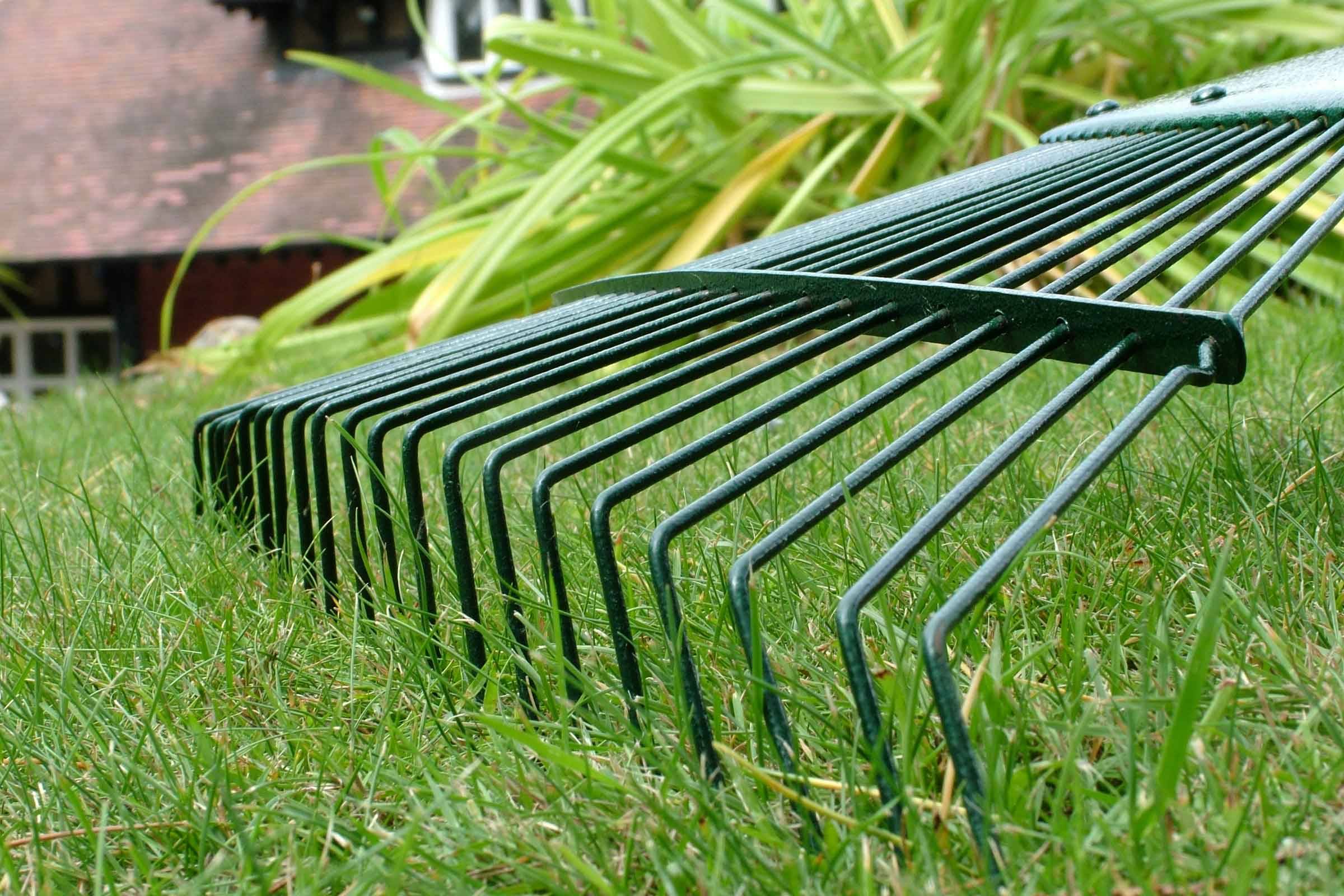 Revive the lawn
Take the time to show your lawn some love by giving it its first cut of the season. Bright, freshly cut grass can instantly improve the look of any outdoor space. Before starting, ensure your grass is mostly dry to avoid damaging the soil and cut on the highest setting to start out with. It may be a good idea to give the lawn a quick rake to remove dead grass and perk up the dormant blades. If your lawn is looking brown and patchy, give it a spring feed – this will return the grass to its vibrant green glory and prevent weeds and moss forming over the coming months.
Power wash the patio
During winter, both patios and decked areas can collect lots of mud and dirt. A great way to clear these areas is with a jet wash. Not only does it make the job a million times easier, it also leaves your patio looking brand new. If you don't have access to a jet wash, there is certainly nothing wrong with soapy water, a firm brush and some good old fashioned elbow grease.
Spruce up your furniture
It's likely your furniture has remained unused for a while now, what with the recent snow showers and ban on socialising. A bucket of hot soapy water and a sponge should help remove any buildup of dirt or grime. Wooden furniture is best treated annually with a wood stain or paint containing a preservative to help extend its life.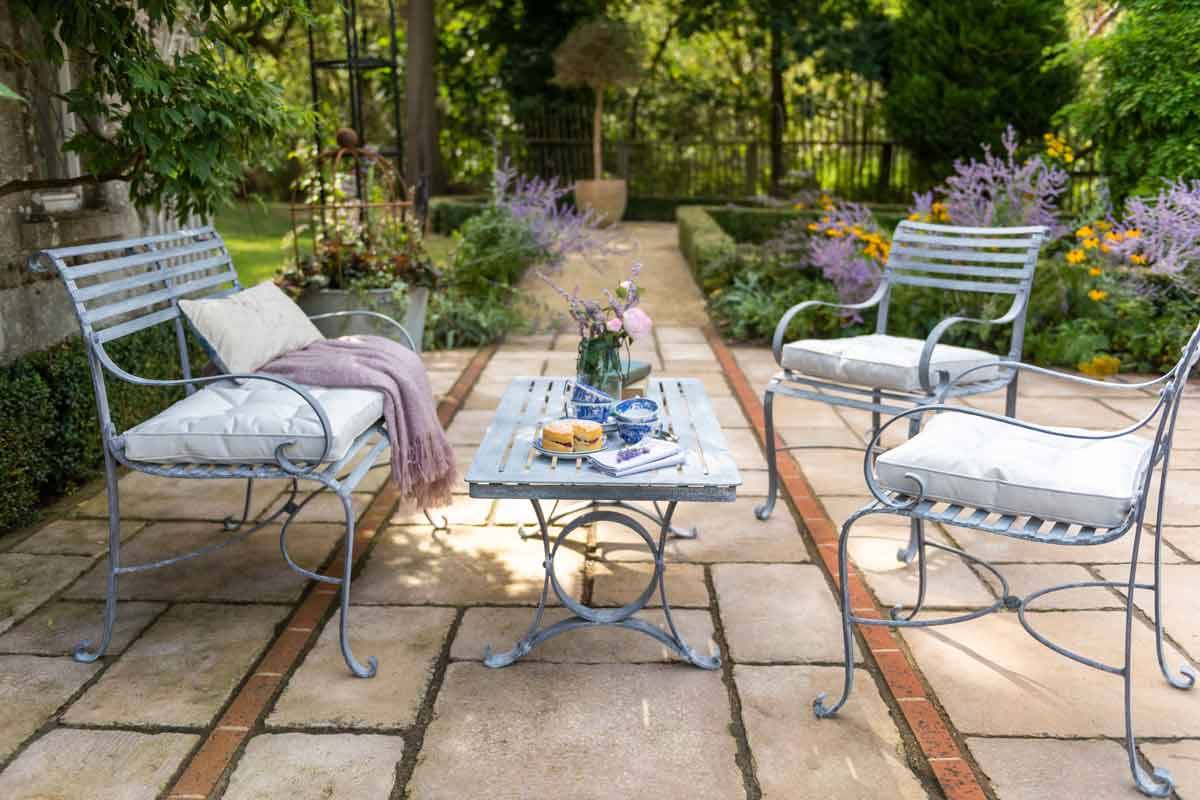 If you're looking for new furniture, then our handmade Southwold Furniture could be the perfect option. Not only is it comfortable, stylish and durable, but it has a unique weather-proof finish that continues to improve with age. It also stays looking fabulous despite the varying weather conditions often experienced in the UK.
Add accessories
Now that the pruning, power washing and mowing has been taken care of, how about adding some delightful accessories to your space? Obelisks and plant supports add sculptural structure to colourful borders, while trellis panels can soften and decorate a wall to create a beautiful link between house and garden. Elsewhere, a stylish pergola can enhance the natural beauty of your space all while providing shelter (and sunshade) from the varying English weather.
As the light fades and the temperatures drop, fire pits provide a stylish heat source, while creating the perfect ambience and the opportunity for roasting marshmallows. Pretty string lights can also be used to light walkways and patios. Tucked into your favourite plants, or wrapped around a stylish arch – they help create an attractive, inviting space.