Garden Arches – Choosing a Style and Picking Your Plants
A garden arch can lend real drama and presence to a garden, whether you are looking to create a stunning focal point, frame a garden entrance or use to section the garden, they can be a beautiful addition to your outside space. But, choosing the perfect arch for your garden can be tricky with such a wide range of styles on the market, materials and prices to pick from. Hopefully the following will make the whole process a bit easier.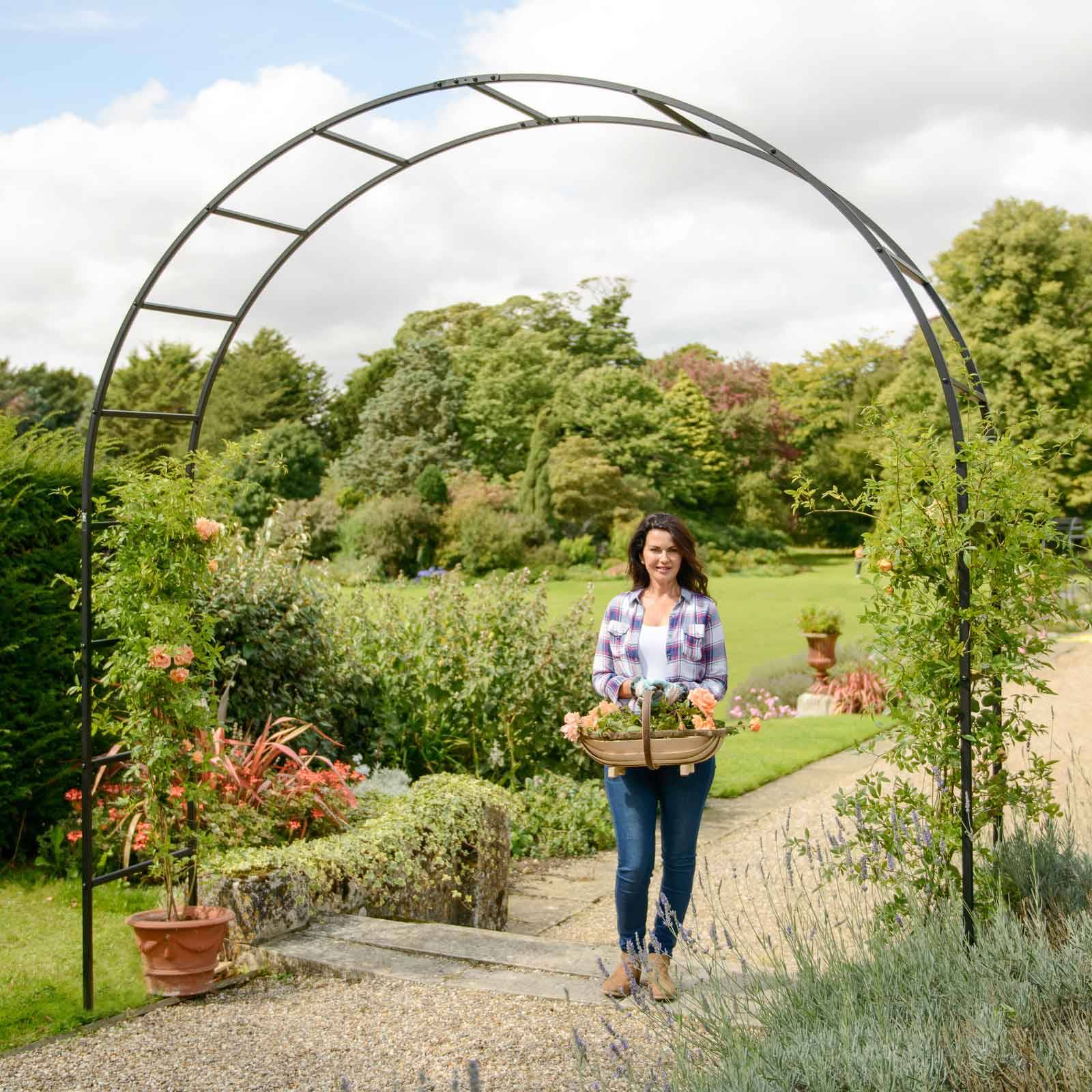 Size - the first thing to consider is definitely the size of your new garden arch. Too big in a small garden will overpower and too small in a large garden will get lost. Arches come in a range of heights, widths and depths so decide on the size that you feel best complements your garden. Our most popular sizes are 1.2m (4ft) or 1.5m (4ft 11") wide by 60cm (2ft) deep. These tend to work well over garden paths and walkways. Our arches are available up to 3.5m wide that's big enough to drive a 4x4 through! So, choosing the right size for your garden is key, and keeping it in proportion will make sure that the garden arch suits the space perfectly.
Style – from traditional roman arch styles to intricate trelliswork, arches come in a vast range of styles to suit all sorts of gardens. For traditional gardens steer towards wooden arches or more traditional metal arch shapes and for modern gardens more contemporary square metal arches can work really well. Arches can be fairly plain and simple or can be quite ornate with trellis panels and intricate detailing, so chose a style which will best suit your garden design.
Materials – garden arches are available in wood, metal and even plastic, but each material has its own benefits and prices can also vary dramatically based on the materials used.
Wooden Arches are very popular and come in all shapes, sizes and of course prices, and offer a more traditional or rustic look to the garden. If you want the arch to last it will need regular maintaining to keep it looking at its best. Look for wooden arches that have been pressure treated which will give them a longer life and protection from insects, mould and rot. It is always advisable to re-treat or stain at least every couple of years, but preferably annually to provide better protection against the elements. The timber used should also be FSC certified, ensuring that it comes from a sustainable source and look for thicker, chunkier wooden arches for better longevity and also to offer better support for your climbing plants.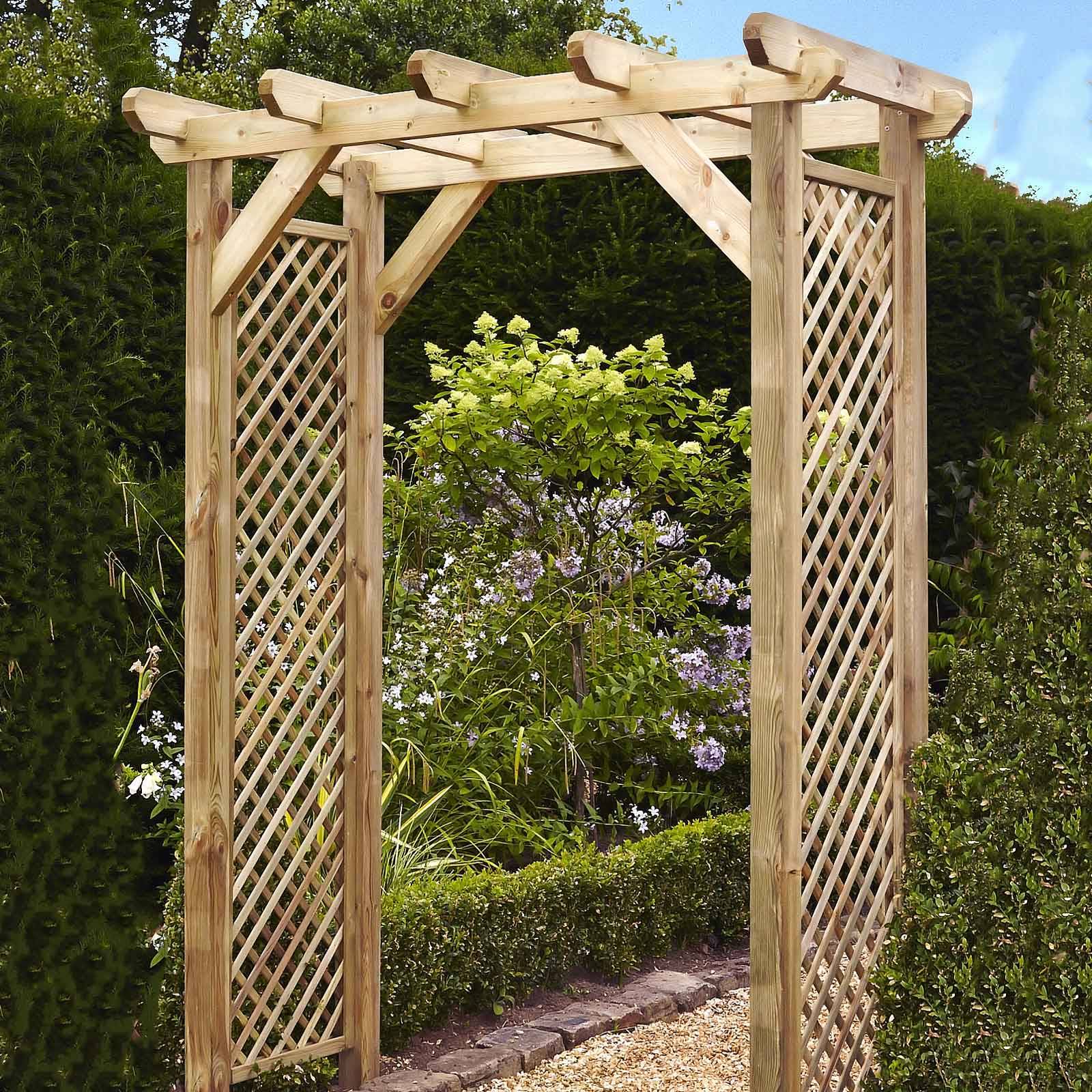 Metal Arches offer a popular alternative to wooden garden arches but it is very much a case of you get what you pay for. The material used can vary wildly from thin tubing to thick heavy wrought iron and everything in between so choosing the right material for the longevity and look that you need is really important.
Steel rod or tubing is a great heavy-duty material for arches, but look for material that has been galvanised to prevent rusting and powder coated for a long-lasting finish. A rust finish is also popular, but look for thick steel rod if this is the preferred look or even CorTen® steel so that the arch will still remain structurally sound when rusted.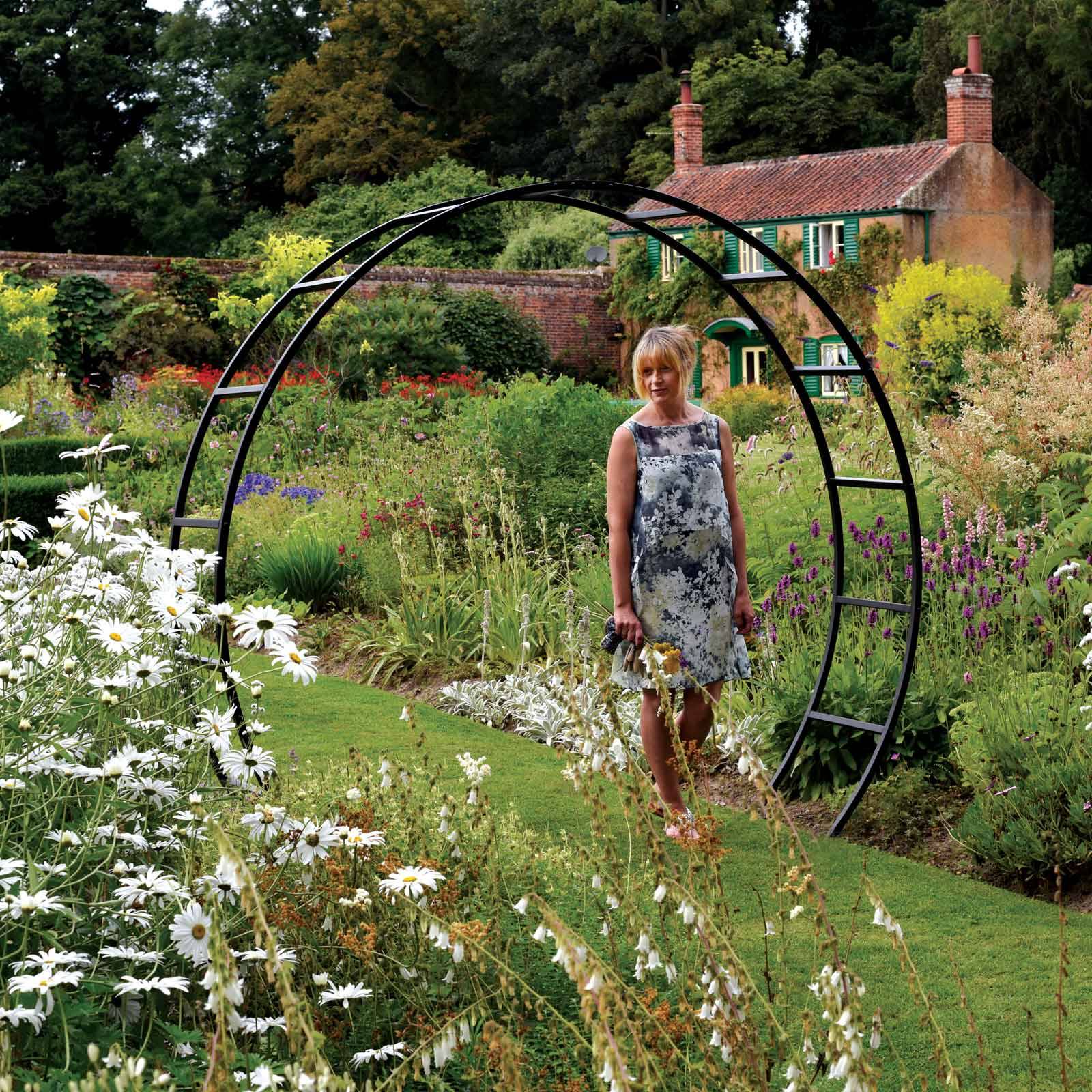 Aluminium arches are more lightweight but won't rust so will last well in the garden. If the arch is made from quite thin aluminium tubing be cautious of how strong it will be and if it will provide enough support for the plants that you plan to grow up over it.
Wrought Iron arches are usually made by blacksmiths and can be a great way of getting a unique arch designed for your garden, but be wary of the cost. A traditional black iron arch can look stunning clothed in climbing roses and is more suited to a traditional style garden. Strong and heavy, a wrought iron arch will last well and offer good support to climbing plants.
When choosing a metal arch consider the style that suits your garden, metal arches can range from formal to very ornate so choosing one which fits in with your garden scheme is key. Traditional roman arch shapes are very popular along with round moon gate styles and more contemporary square arches working well in a more modern setting.
One of the main benefits of metal arches is the lack of maintenance and the longevity compared to wooden garden arches. A galvanised, powder coated steel arch is usually guaranteed for at least 10 years and would only need an occasional wipe down to keep looking in pristine condition. The arches are often available in different colours, and although black remains very popular, neutral tones of grey and green are also becoming more sought after and will create a stunning focal point in the garden.
Metal garden arches are a great alternative to wooden arches, but be sure to check out the material it is made from thoroughly to avoid having a rusty arch than collapses under the weight of the climbing plants it was supposed to support!
Plastic Arches – although less common than wooden and metal arches, there are now a lot of plastic alternatives in the garden arch market. They offer a 'pocket-friendly' alternative and come in a range of styles and colours to suit most garden settings. Some of the plastic arches are 'faux wood' and can look quite realistic, but unfortunately the look of many of the plastic arches reflects the lower price tag.
As with the metal arches there is a range of quality available, look for the thicker, sturdier arches as these should last better and provide more support for your climbing plants. Also make sure the arches are UV stabilised, if not the plastic can discolour, go brittle and eventually break. Look for arches made from recycled plastic too as these are more environmentally friendly.
Picking Your Plants
So, now you've decided on the perfect arch for your garden, it's time to decide which plants you want to grow up the arch. From a traditional style rose arch to an eye-catching passionflower, there is a myriad of climbers to choose from and all will give your arch a distinct look. We obviously can't cover every possible plant here, but have chosen some of our favourites to hopefully give you some ideas and inspiration.
Roses – these are always a favourite and a beautiful rose arch really does take some beating. Rambling varieties are superb for arches and can quickly cover the arch and will look stunning when in full bloom.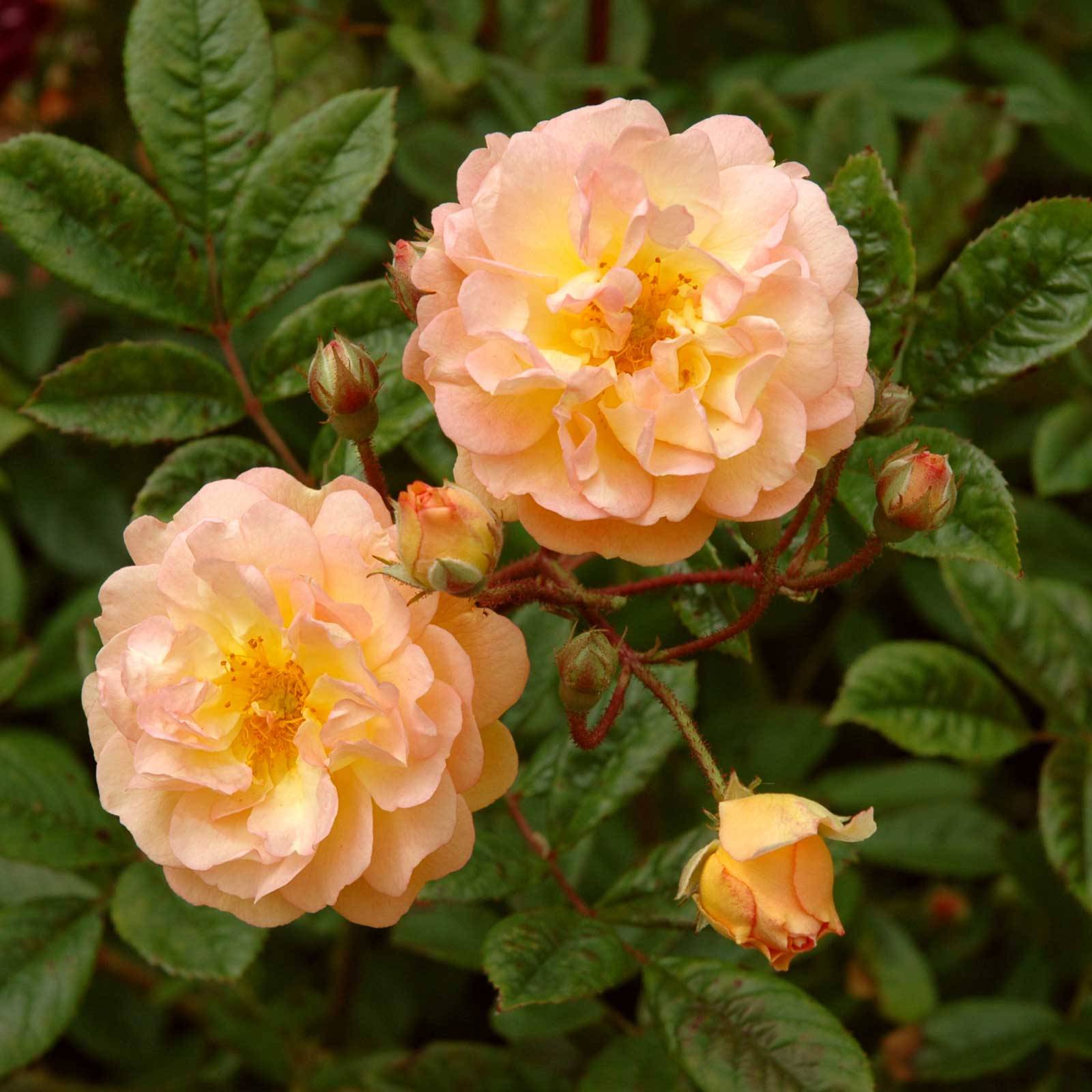 Ghislaine de Feligonde is a beautiful variety which produces clusters of small orange yellow blooms. It also repeat flowers which is unusual for a rambling variety, and can flower from June through to November.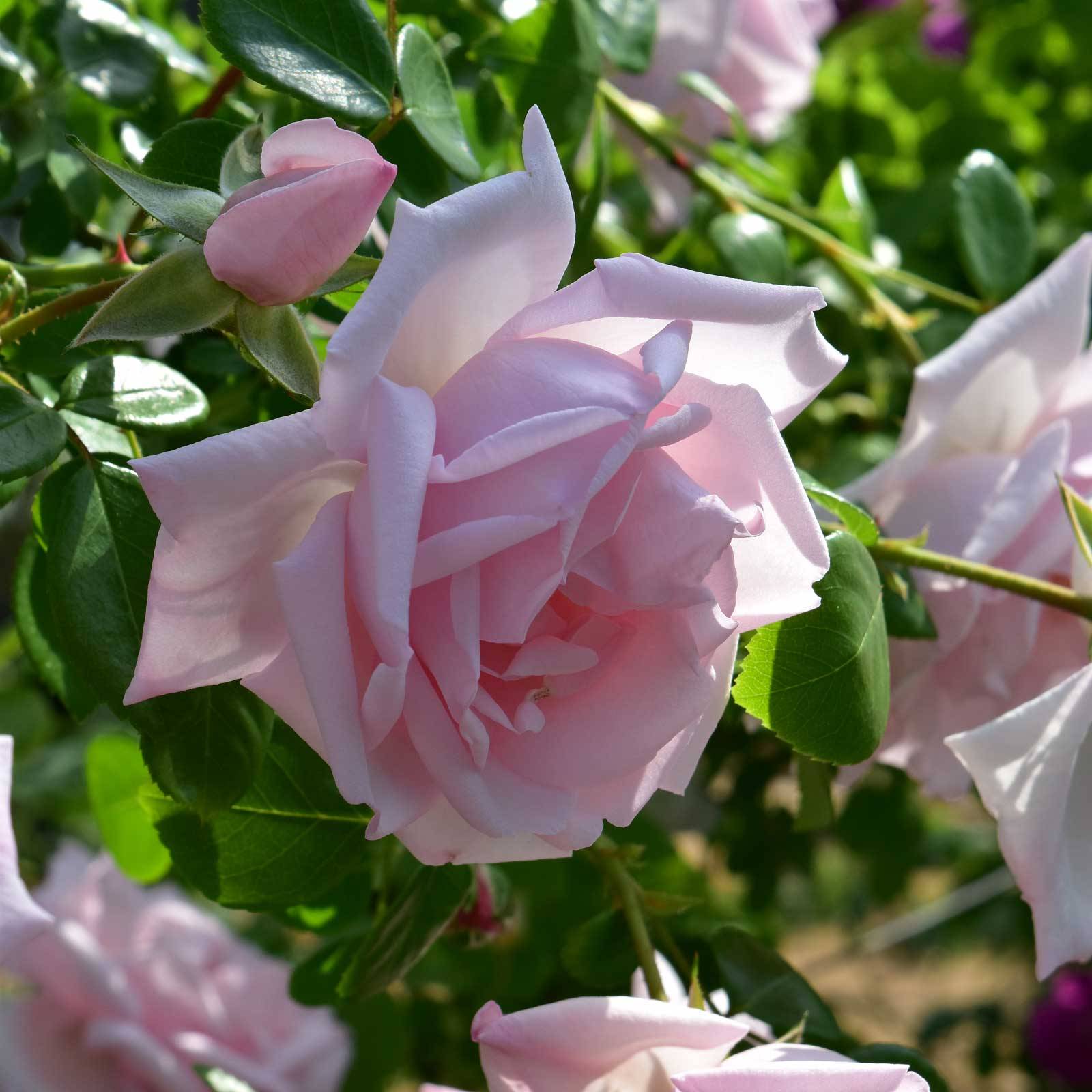 New Dawn is a beautiful pink climbing rose, ideal for garden arches. The shapely blooms have a lovely scent and this variety has been awarded the Garden Merit Award.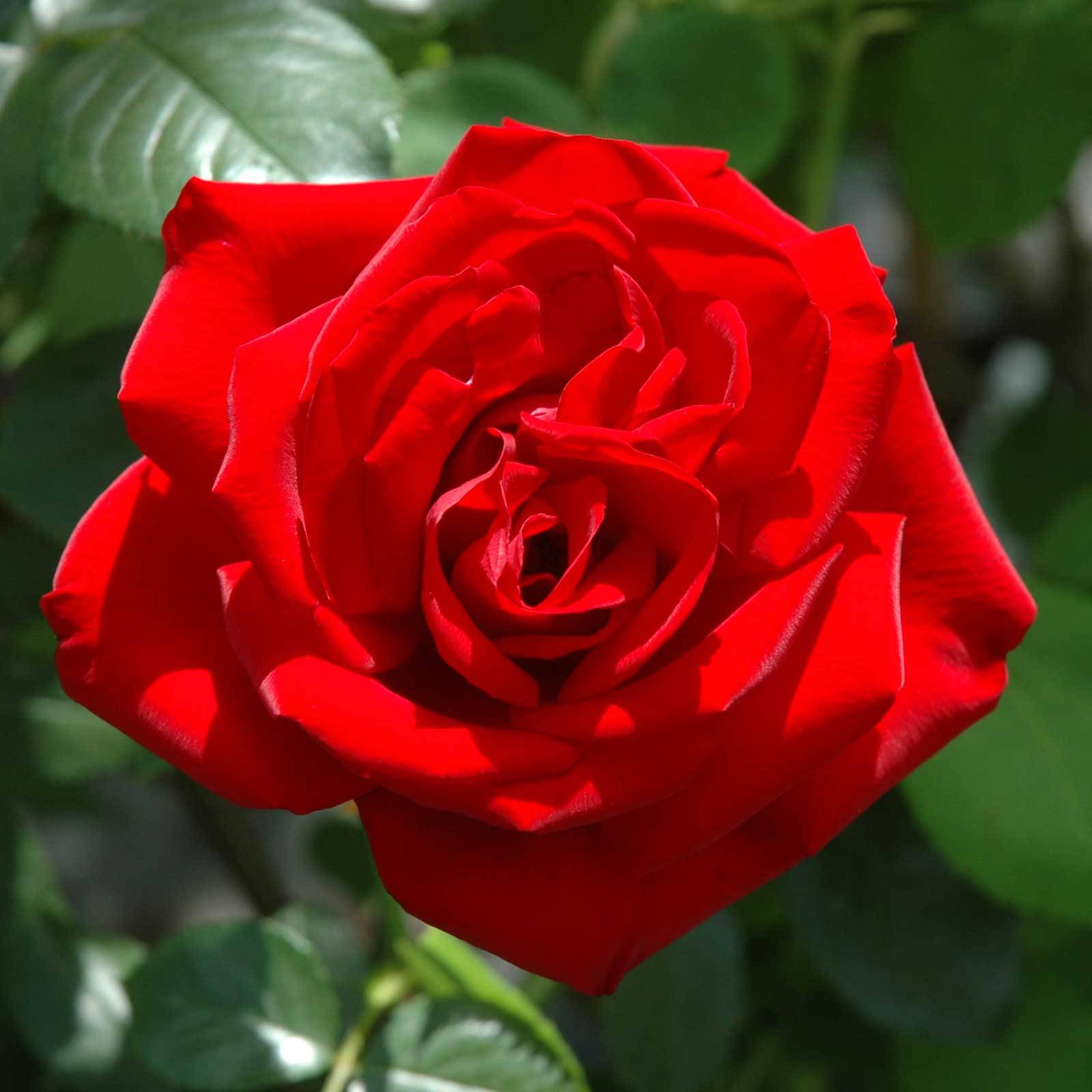 Dublin Bay is another popular climbing rose with stunning deep red blooms. Flowering in the summer with clusters of medium sized, fully double flowers.
Other varieties to consider are City of York (a creamy white rambling rose), Clarence House (a modern climbing rose with creamy white double blooms), Penny Lane (a fragrant pink climber) and Pippin (a fragrant climber with warm pink blooms).
Clematis – always popular climbers which produce attractive, colourful flowers and are ideal for garden arches.
Clematis Viticella Madame Julia Correvon is a beautiful variety which produces rich red flowers from June to September.
Clematis Viticella Etoile Violette produces lots of velvety purple flowers with cream centres and flourishes in most soil types
Clematis Marie Boisselot is a large flowered summer variety clematis with early to mid season flowering on previous year's shoots and tips of current year's new growth.
Clematis Nelly Moser is a large flowered summer variety with single flowers 12-16cm (5-6in) across with red anthers, hardy in all of UK and can possibly withstand temperatures down to -20°C (-4°F).
Jasmine is a popular climbing plant, usually chosen for its delicate scent and is perfect to create a fragrant walkway climbing over a garden arch. Summer Jasmine (Jasminum officinale) is perfect in a sheltered, sunny spot and Winter Jasmine (Jasminum nudiflorum) is ideal in partially shaded colder spots and produces pretty yellow flowers when little else is in flower.
Common honeysuckle - Lonicera periclymenum is another popular climbing plant and will grow in most soils and requires little attention and is generally disease and pest free. Honeysuckle produces tubular or two lipped flowers which are often very fragrant.
Passionflower – Passiflora produce colourful, showy flowers which have a really distinctive structure and look stunning when in full bloom. This climber will look fantastic over garden arches.
Common morning glory - Ipomoea purpurea is usually grown as an annual, a short-lived perennial twining climber which reaches around 5m tall with funnel shaped flowers from summer into early autumn.
Japanese Wisteria – wisteria floribunda - a vigorous deciduous climber with twining stems which produces long pendulous racemes of flowers in spring and early summer. Wisteria always look stunning especially used on arch walkways or pergolas. They require quite a lot of maintenance however and need pruning twice a year.
If you are looking to buy a garden arch, then consider the size and style of the arch, the material it's made with and choose plants that will complement your garden, creating a stunning focal point for you to enjoy for many years.