Clematis Armandii
£9.95 P&P
Clematis Armandii is a beautiful evergreen clematis which is perfect near a house entrance giving a scent of vanilla during the spring from its creamy white flowers.
Read More
Clematis Armandii is a beautiful evergreen clematis which is perfect near a house entrance giving a scent of vanilla during the spring from its creamy white flowers.
This beautiful climbing plant orginates from China and is ideal for the UK climate withstanding temperatures down to -10°C (14°F) and can reach heights of 3-5m with up to a 3m spread.
This clematis plant will require some support and is perfect to grow up a wall trellis or over a garden arch or pergola.
Clematis Armandii - Evergreen variety which flowers in the spring
Hardy variety which can withstand temperatures down to -10°C (14°F)
Ideal for the UK climate
Originates from Chine, Myanmar, Vietnam
Introduced into the UK by Ernest Wilson (1876-1930) in 1900
Height 3-5m (10-15ft)
Spread 2-3m
Evergreen with large leaves up to 15cm long by 5cm wide
Prefers full sun but provide shade for roots and base of plant
Prefers well drained soil - humus-rich, mulch in late winter
Will require support such as a garden trellis or garden arch
Prune after flowering to allotted space to encourage growth for next season's flowers
Produces creamy-white flowers with a vanilla scent and has long leathery dark green leaves
Flowers February to April
Supplied in 3 litre pot
Allow up to 14 days for delivery
To support Clematis Armandii we recommend our range of Garden Obelisks, Garden Arches, Garden Pergola Walkways and our popular Metal Garden Trellis Range:-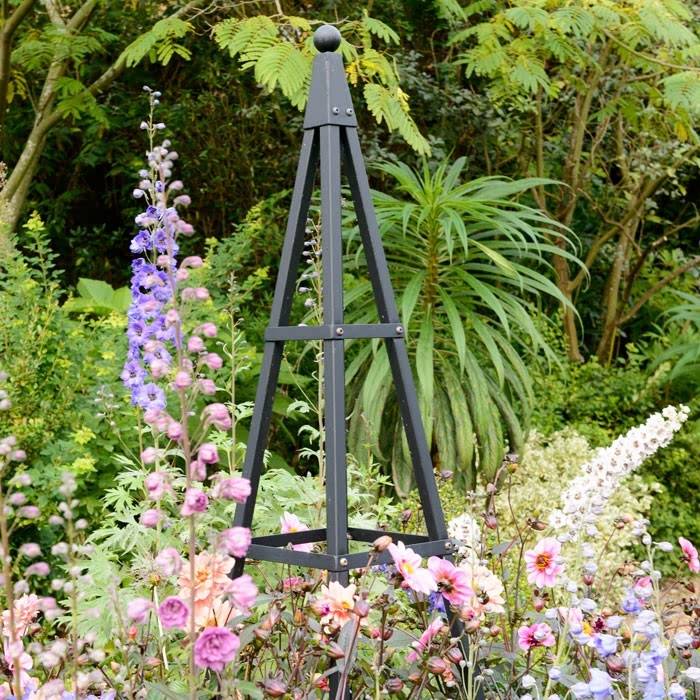 Steel Pyramid Obelisk - Matt Black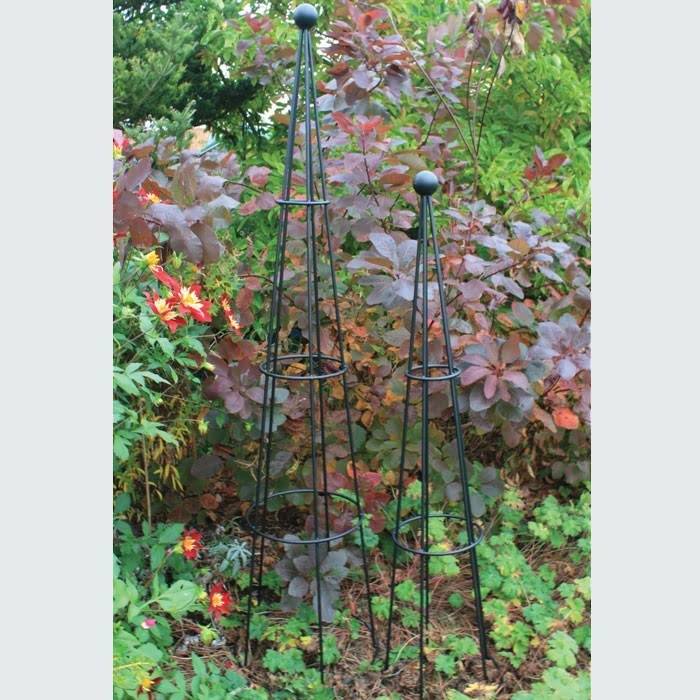 Vintage Wire Cone Obelisk - Matt Black & Rust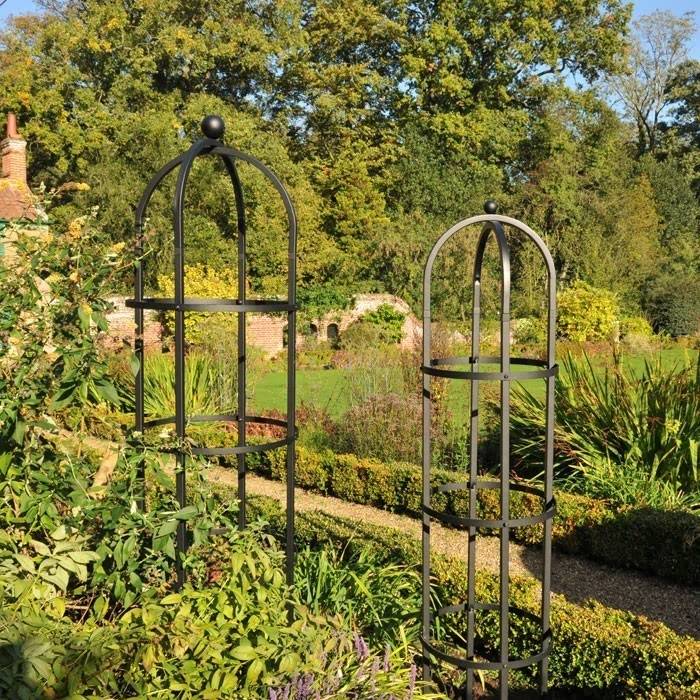 Round Column Obelisks - Matt Black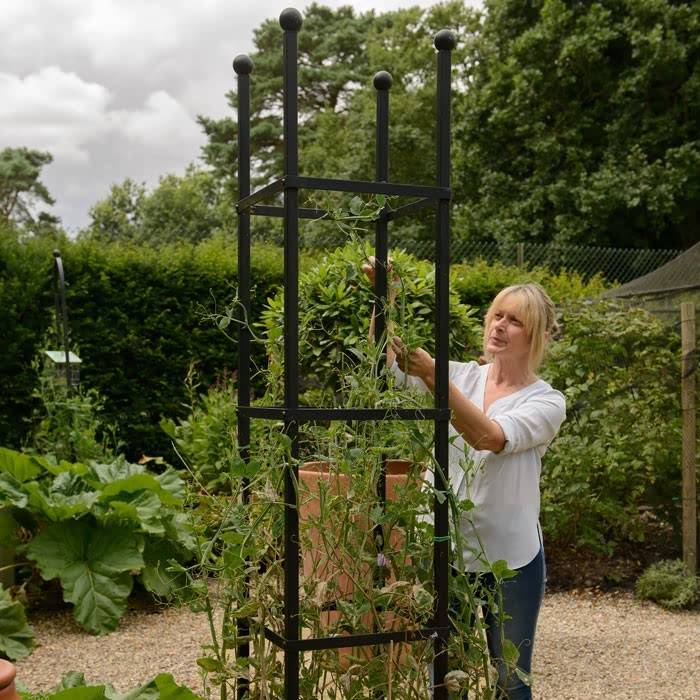 Steel Square Obelisks - Matt Black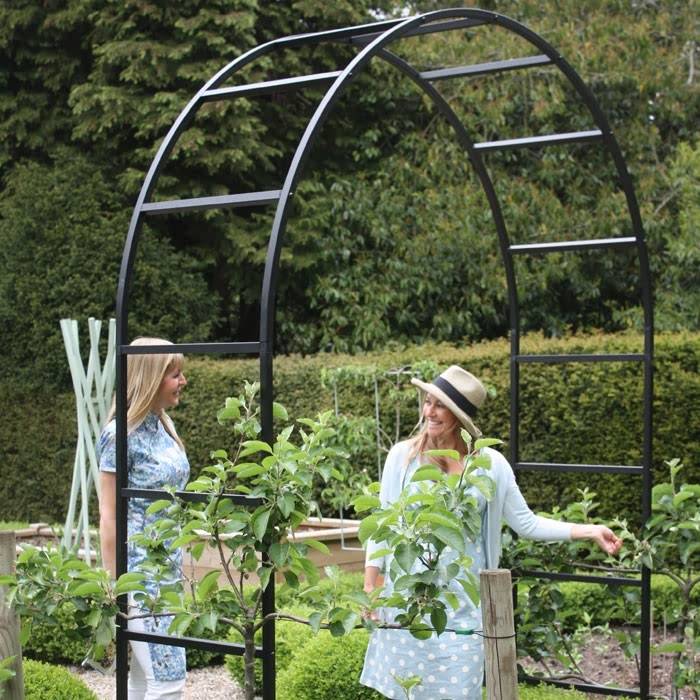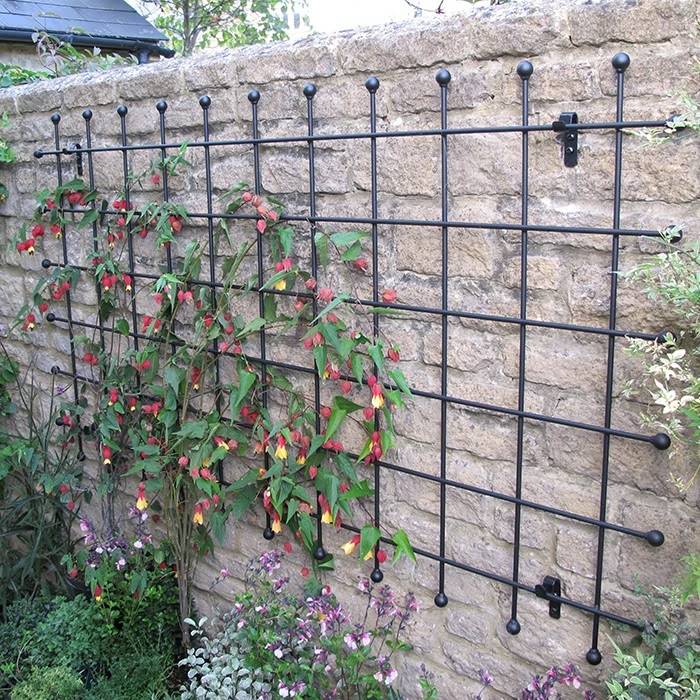 Metal Wall Trellis - Steel Rod Matt Black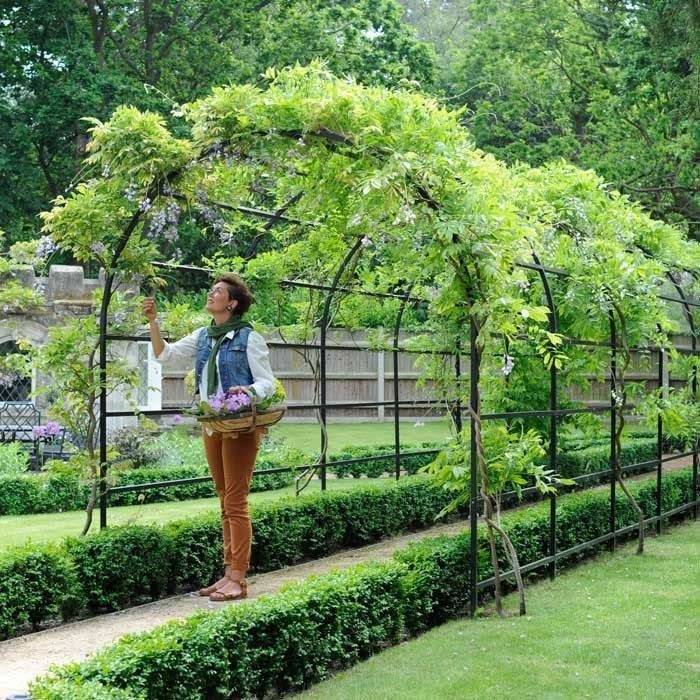 Be the first to write a review for this product.