Trachelospermum jasminoides
£9.95 P&P
The Trachelospermum Jasminoides more commonly known as Star Jasmine is an evergreen climbing plant which has broad leaves with a profusion of white flowers.
Read More
Availability: Pre-order
Due in: Spring 2019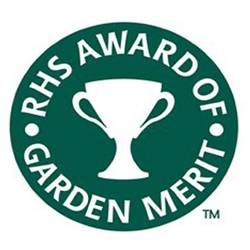 Trachelospermum Jasminoides, more commonly known as Star Jasmine, is an evergreen climbing plant which has broad leaves with a profusion of white flowers.
This attractive Jasmine plant originates from China, Korea and Japan and is ideal for the UK climate being able to withstand temperatures down to -10°C (14°F).
This woody, twining climber benefits from some support and can reach heights of up to 9m (28ft).
Trachelospermum Jasminoides - Commonly known as Star Jasmine
Evergreen woody, twining climber, but may turn a bronze red colour in winter
RHS Award of Garden Merit
Broad leaves with a profusion of white flowers
Flowers in June, July and August
Benefits from support
Hardy variety can withstand temperatures down to -10°C (14°F)
Originates from China, Korea, Japan
Introduced into the UK by Robert Fortune, Scottish plant hunter in 1844
Pest and disease tolerant if grown outside
Height - 9m (28ft) Spread - 6m
Ideal for growing against a wall
Prefers full sun and will not tolerate cold winds
Prefers a fertile, well drained soil
Supplied in 2-3 litre pots (approx 3ft High when despatched)
Please allow up to 14 days for delivery
To support Trchelospermum Jasminoides we recommend our range of Garden Obelisks, Garden Arches, Garden Pergola Walkways and our popular Metal Garden Trellis Range:-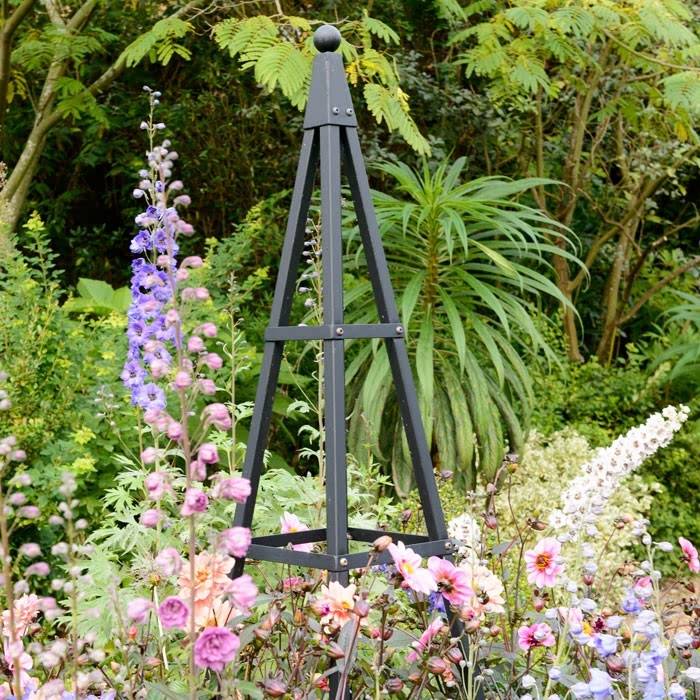 Steel Pyramid Obelisk - Matt Black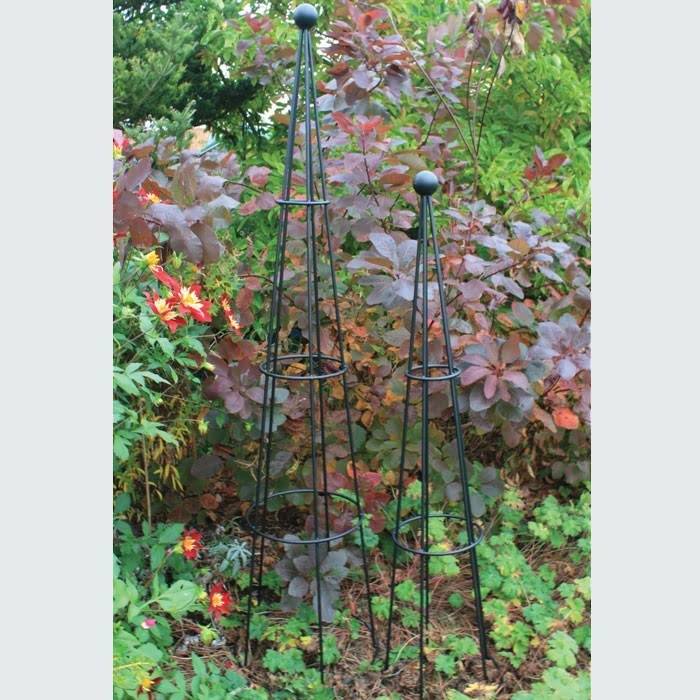 Vintage Wire Cone Obelisk - Matt Black & Rust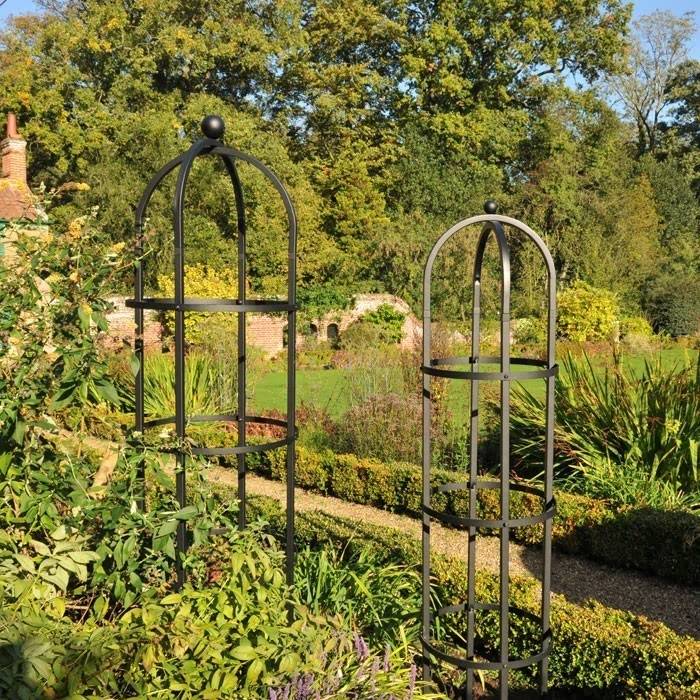 Round Column Obelisks - Matt Black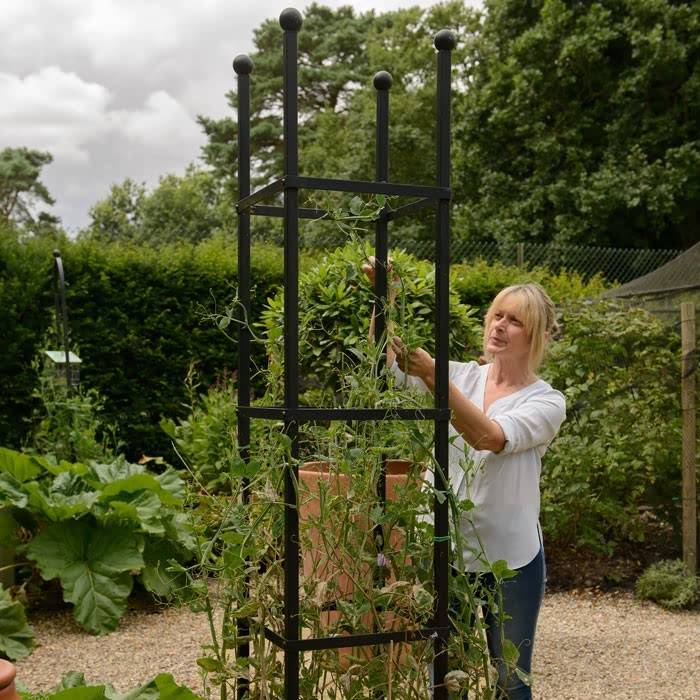 Steel Square Obelisks - Matt Black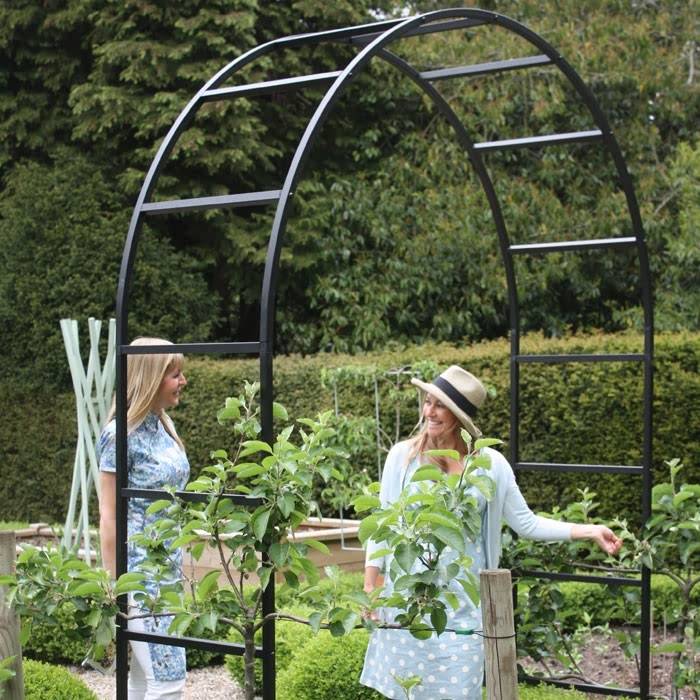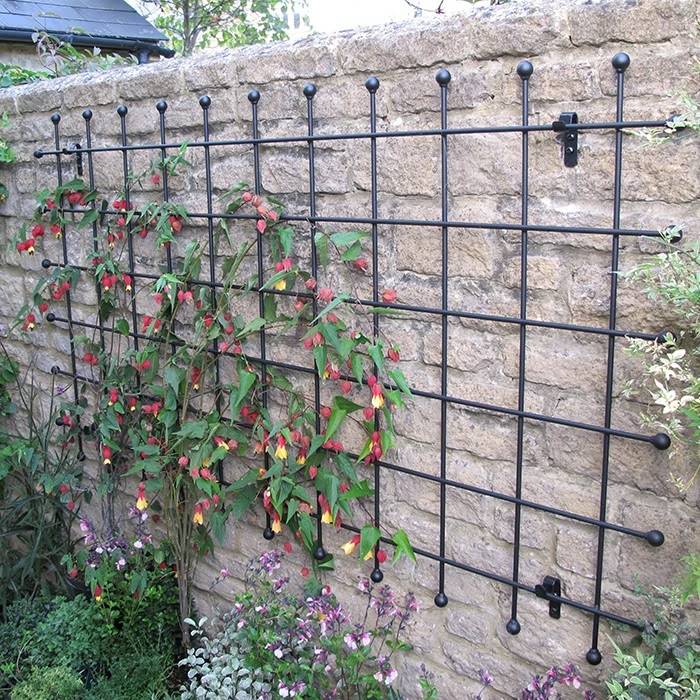 Metal Wall Trellis - Steel Rod Matt Black