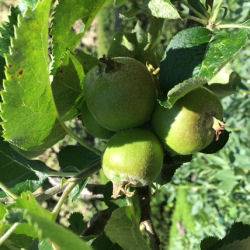 This week in Stephanie's Kitchen Garden, we will be thinning out the apples and pears on our fruit trees. Nature has its own attempt at this job with the June Drop, where trees naturally shed some of its fruit. This is the time to go over the trees and thin the apples further to allow the remaining fruit to grow to its optimum size. A lovely job for a nice sunny summers day.


We will also be tying in our squash plants which are currently scrambling up their obelisk support at an incredible rate. The current warm wet summer weather is causing all of our crops to put on astonishing growth. Our sweetcorn will soon be as high as an elephants eye and our beans are halfway up their supports. This week we will continue to feed all of our crops to ensure their healthy growth continues unchecked.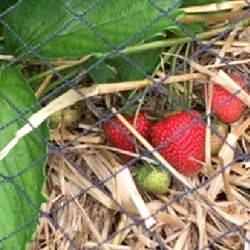 Our potatoes are also looking healthy, however the recent rainfall levels leave me worried for blight and I am keeping a daily eye on them for early signs. The early potatoes will be harvested within the next couple of weeks, but the maincrops would be the ones to suffer.
Our greenhouse crops have been enjoying the hot and sunny weather of the past week, but prefer a humid heat to a dry one. At this time of year, on hot and sunny days, we are regularly damping down the floor and the capillary matting to keep the growing conditions as perfect as possible. Autovents are in operation to make sure the plants don't overheat and we leave the door open to encourage a through-breeze.
And, of course, the harvest is continuing with strawberries, spinach, asparagus, cucumbers, tomatoes, mange tout and salads making their way to the kitchen.