July has certainly been a hot one and a great time to sit out and enjoy your garden. Plants still need to be kept looking good by regularly dead heading to enjoy a longer display of flowers. Keep any new plants especially well watered and remember to hoe off the weeds which will thrive in the sunshine.
Harrod Vintage Pea & Bean Frames
If you're a bit late to the party, Growing Your Own this year is the way to go and the pea and bean family are simple and rewarding crops to begin with. The best news... there's still time to get a crop in this year. What's more, with our Vintage Pea & Bean Frames your crops can get the best start possible.
The Harrod Vintage Pea & Bean Frames are crafted from 10mm solid steel rods to create a traditional style frame ideal for supporting peas, climbing bean plants and sweet peas.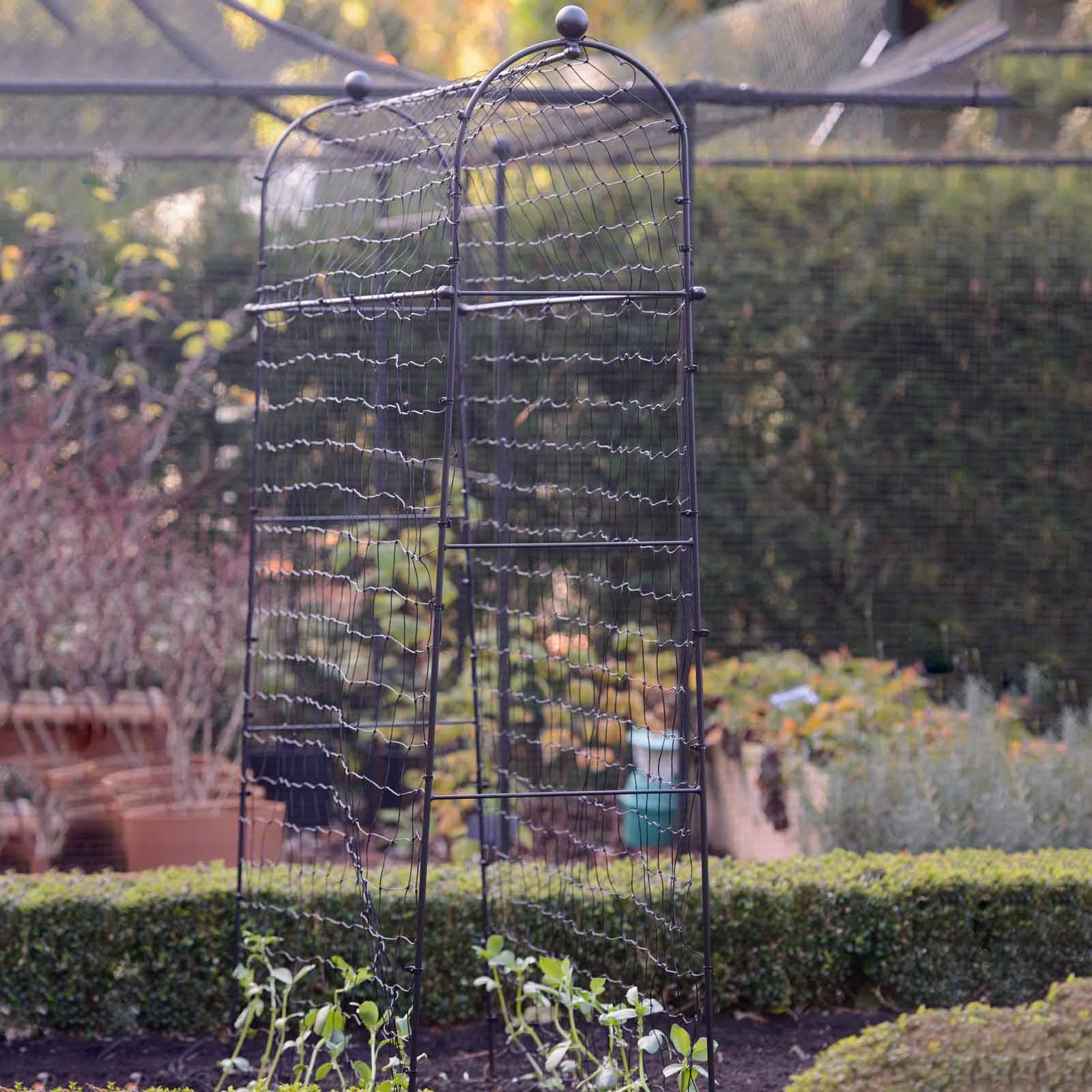 Harrod Vintage Pea & Bean Frames
Border Restraints & Plant Supports
Our Steel Border Restraints are supplied in 6mm steel rod which is left untreated to quickly develop a beautiful rust patina over time, available in a variety of sizes they come with a 5 year guarantee and will support plants for many seasons. Available in both Natural Rust and Olive Green, these supports blend into your borders seamlessly.
These restraints are perfect for Anemone 'Honorine Jobert', Crocosmia 'Lucifer', Aster 'Monch', Artemisia 'Silver Queen', Agastache 'Blue Fortune', Monarda 'Fireball', Perovskia 'Blue Spire', Phlomis russeliana, Rudbeckia 'Goldsturm'.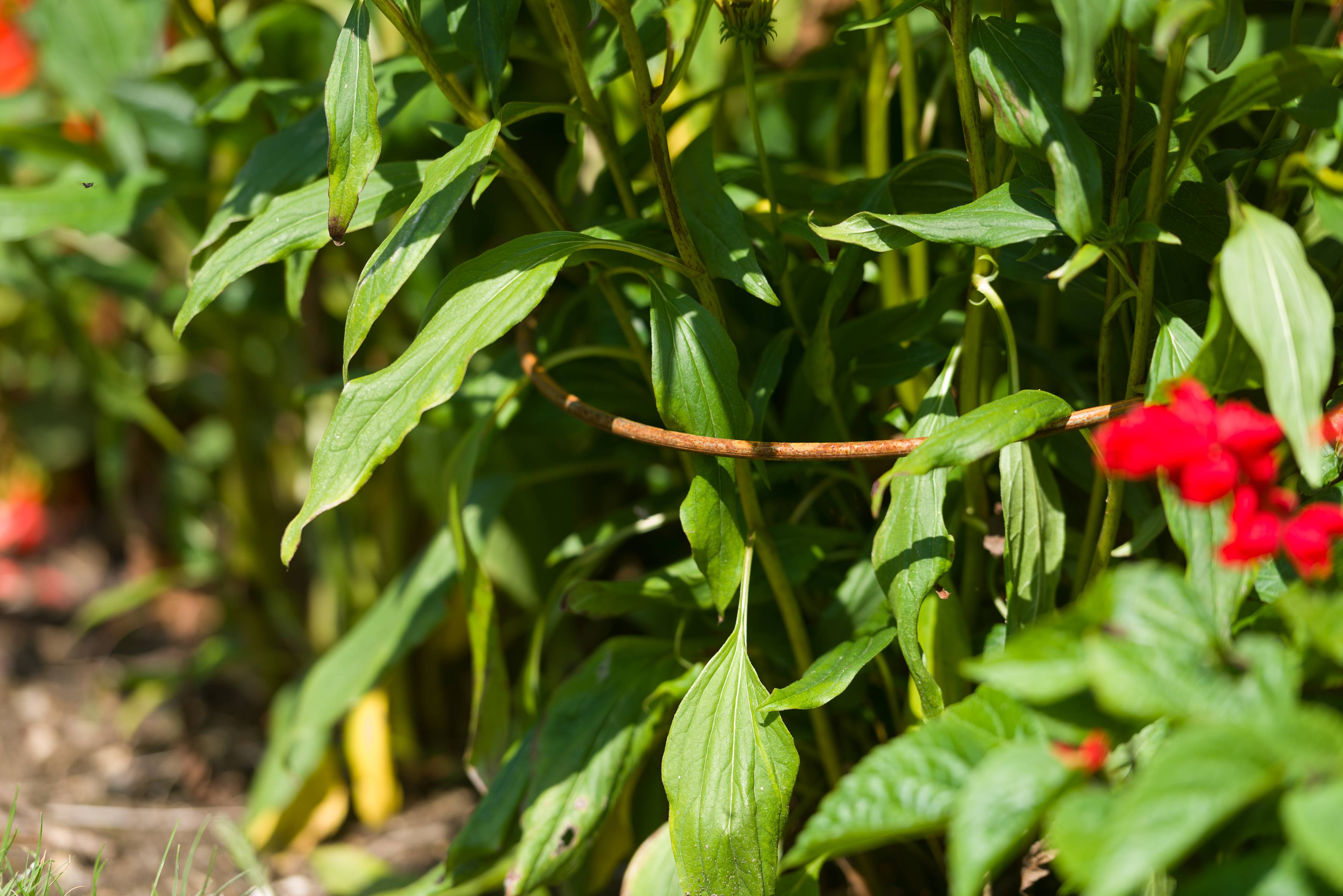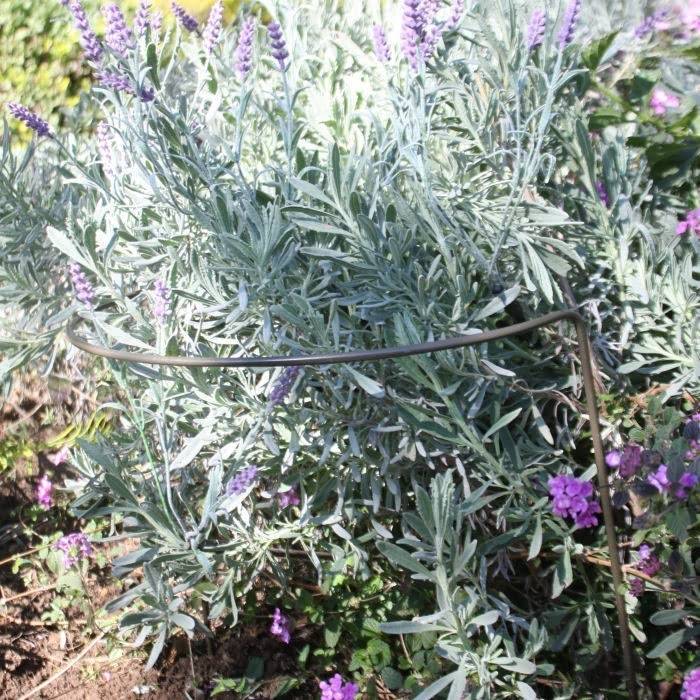 Your plants may well be in need of some reliable support, and here at Harrod Horticultural, we've got you covered! Whether you're looking to provide some extra support for your peonies, herbs, agapanthus, roses or foxgloves, our supports are ideal for just about any flower or plant.
Looking for more than 1 support? Then take advantage of our fabulous multi-buy offers. SAVE 10% when you buy 2 or more of the same size Trumpet Support, Short Circular Plant Support and Tall Circular Plant Support (rust finish only) & SAVE 20% on our extra value packs of 3.
Nemasys Fruit and Vegetable Protection
The Nemasys Natural Fruit and Veg Protection takes the guesswork out of garden pest control and makes life in the garden so much simpler; there's no more trying to remember what spray or predator you need to control specific pests or when to apply them with this cocktail of garden pest-seeking nematodes around! Once more, there's no side effects or harm to children, pets or non-target species such as birds and hedgehogs.
Here's when to use your Fruit & Vegetable Protection:
Carrot Root Fly - Apply April to July
Cabbage Root Fly - Apply April to July
Cutworm - Apply April to July
Onion Fly - Apply April to July
Sciarid Fly - Apply April to July
Caterpillars - Apply when pest is present
Gooseberry Sawfly - Apply when pest is present
Thrips - Apply when pest is present

Enjoy the beautiful weather this month and happy gardening!