Hampton Court Palace Garden Festival is just a week away and ready to celebrate its 30th year running with breathtaking displays, inspiring gardens and a celebration of nature's boundless creativity.
We've been thrilled to contribute to a number of show gardens and allotment gardens this year, here's the run-down…
Get Started Gardens
The Wildlife Trusts: Renters' Retreat, Zoe Claymore, Stand 557
Sponsored by The Wildlife Trust, this Get Started Garden hones in on the creativity that could be used within a small courtyard garden, often found in rented suburban properties. With around one in three households in England being rented properties, the Renter's Retreat offers a wealth of inspiration for those who are working with a smaller space yet still want to create a haven for wildlife.
With pieces that are easy to disassemble, this garden will highlight the flexibility of gardening and how you can create a more modular space with the ability to move.
The Renter's Retreat will feature one of our Southwold Collection 3-Seater Casual Sofas' along with acid etch modular garden planters, log planters, a container wildlife pond and reclaimed pots for herbs.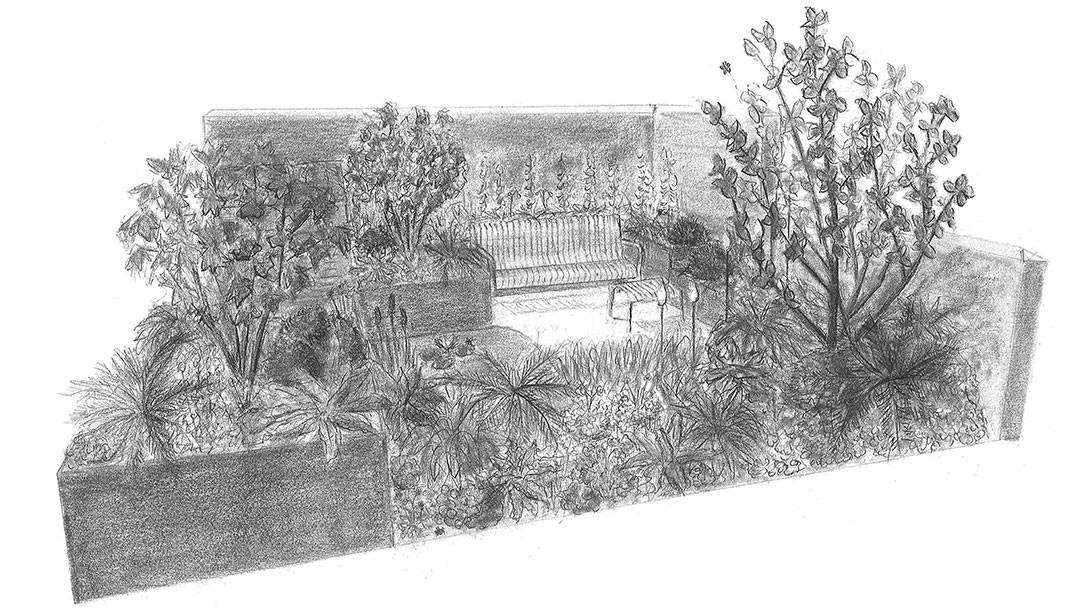 View this post on Instagram
Floral Marquee
The Giving Garden, Leigh Johnstone, Stand 156 - a.k.a The Beardy Gardener
Leigh is a gardening and mental health advocate who began the Giving Garden Project during lockdown and would grow plants in his own garden in dedication of those going through hard times as a symbol of hope and positivity.
Since lockdown the project has blossomed and they now have over 50-mini 'Giving Gardens' set up around the UK. One of which will be taking centre stage of the Floral Marquee at Hampton Court this year which will be a replica of the original giving garden with two raised beds packed with donated plants and flowers from contributing nurseries. The garden will also feature our Roman Garden Pergola as a walkway through the centre. Leigh said: "It'll be a mis-match. It's not a show garden, it's owned by the visitors and it'll develop as we go along."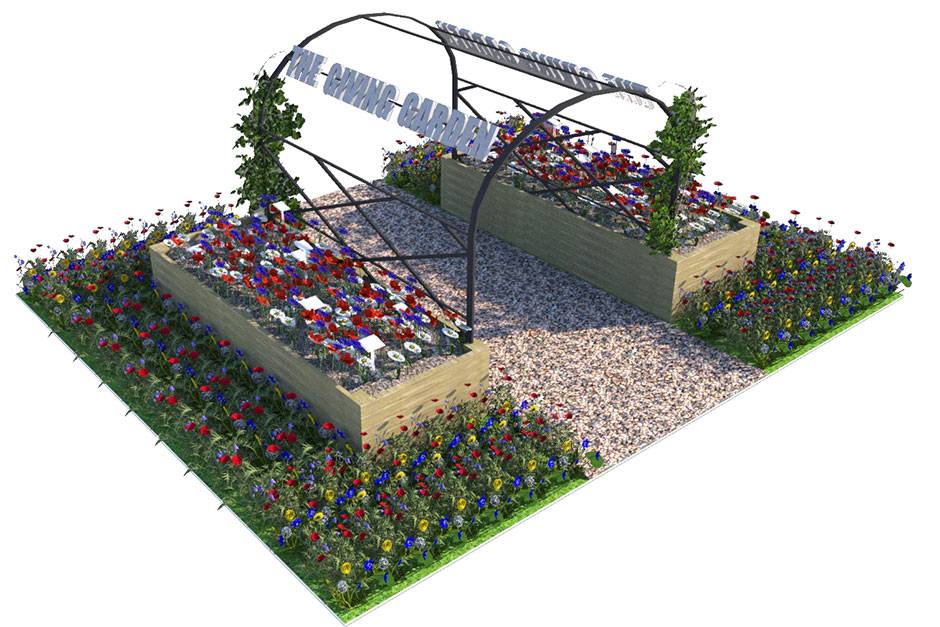 The Plot-to-Vase Garden, Flowers from the Farm
Flowers from the Farm be returning to the show with their hugely popular flower school, which aims to educate visitors about us and encourage more people to support their local flower farmer!
Making their comeback to the show this year is the team from Flowers a from the Farm who will have a garden exhibiting all sorts of seasonal flowers at the entrance to the RHS Flower School.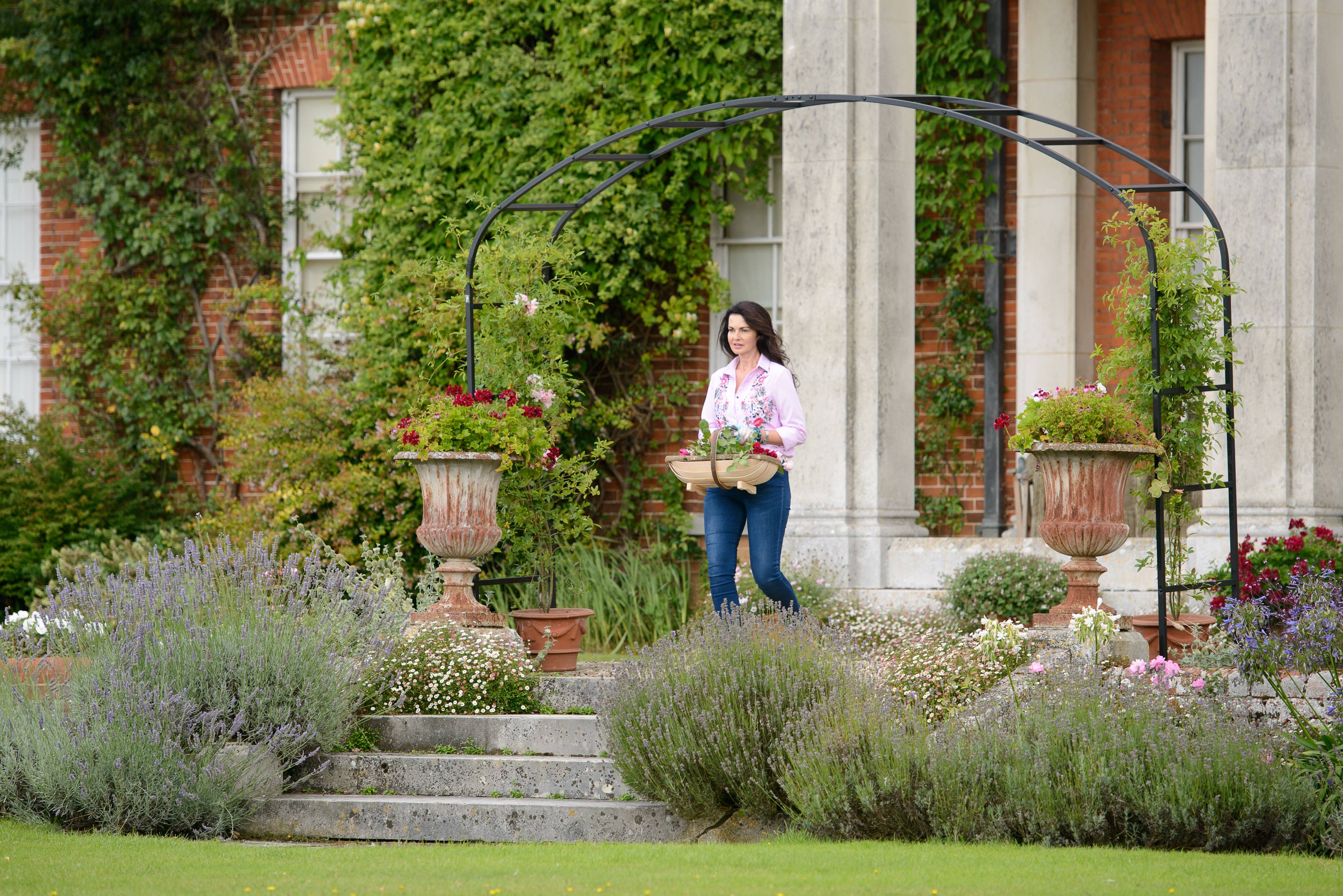 RHS Allotment Garden's
RHS Hampton Court Palace Festival celebrate the re-found appreciation for the humble allotment with a huge space of the show being dedicated to inspiration for these often-smaller spaces...
Trakol: Pots to Plots by Ouseburn Community Farm, Hannah Reid, Stand 610
This beautiful allotment garden emphasises that there is no set destination on a gardening journey which is mimicked by the winding path through this allotment. The entryway to this path is framed by mulitple Roman Garden Arches which are accompanied by vegetables beds and containers at either side.
You can also find a bench with a view in the centre of this garden, reminding those who are often busy tending to their garden, to sit, rest and enjoy the space they have produced.