What a fantastic week at The RHS Chelsea Flower Show 2023! It was great to meet so many of our customers and following last year's downpours it was great to have a week of dry and sunny weather!
Once again in 2023 we were showcasing our popular Southwold Furniture Collection, along with our Southwold Pergolas, Planters, Trellis and Obelisks and we got some brilliant feedback about the range. We met so many fabulous customers across the week and the interest in the Southwold range once again exceeded our expectations.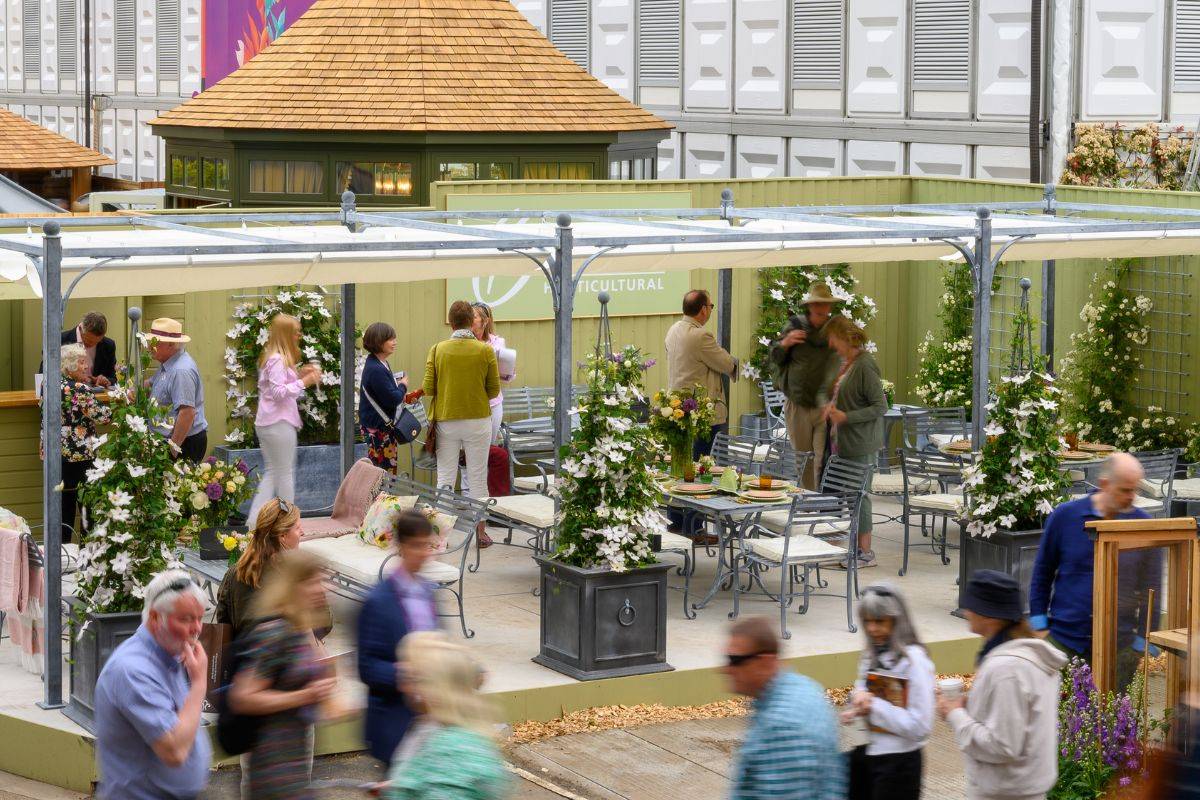 Our stand this year was thoughtfully designed to exhibit multiple uses of the Southwold furniture. There was an area for relaxing with our Casual Collection including sofas and casual chairs, stylish dining table sets including round, rectangle and oval tables and our ever-popular Bistro Table sets and benches. The pergola with awnings provided some welcome relief from the sunshine and didn't have to protect us from the rain this year!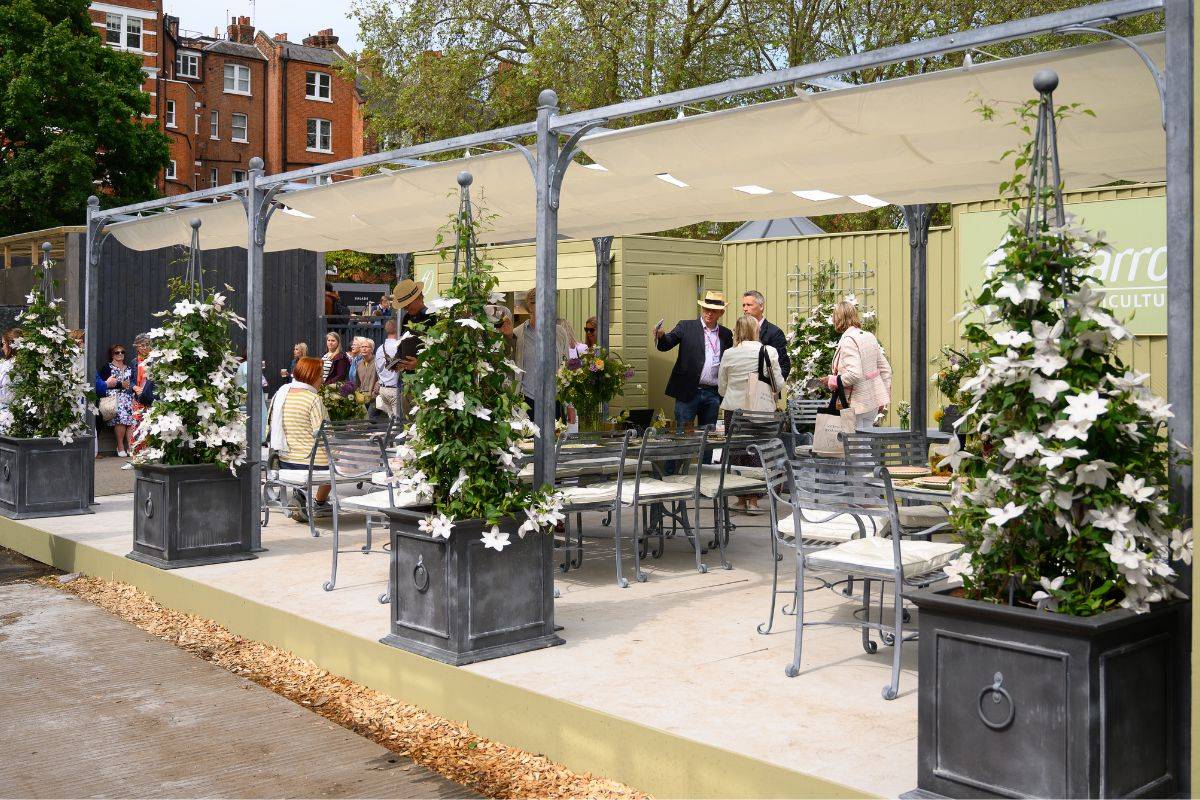 We were so pleased with the stand and a special mention needs to go to all the staff that make it possible. Planning begins almost a year ahead of the show and it takes a lot of work to co-ordinate everything and make it a successful show. Everything from stand design, logistics, staff planning, planting and paint colour have to be organised and we all breathe a huge sigh of relief when this all comes together for such a fantastic show week.
In 2023, as well as meeting lots of brilliant customers we were lucky enough to have a few celebrities on the stand and it was great to have our daily chat and cuppa with the Chelsea Pensioners Mike and Dave too!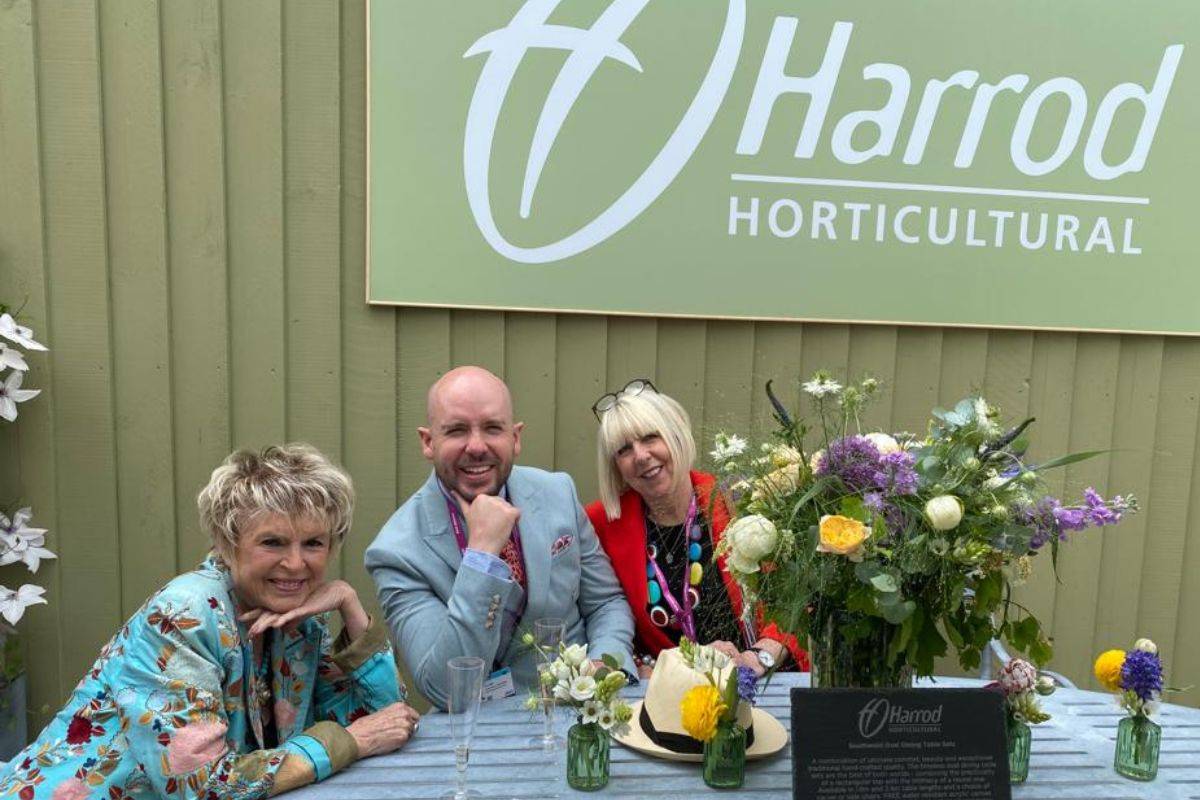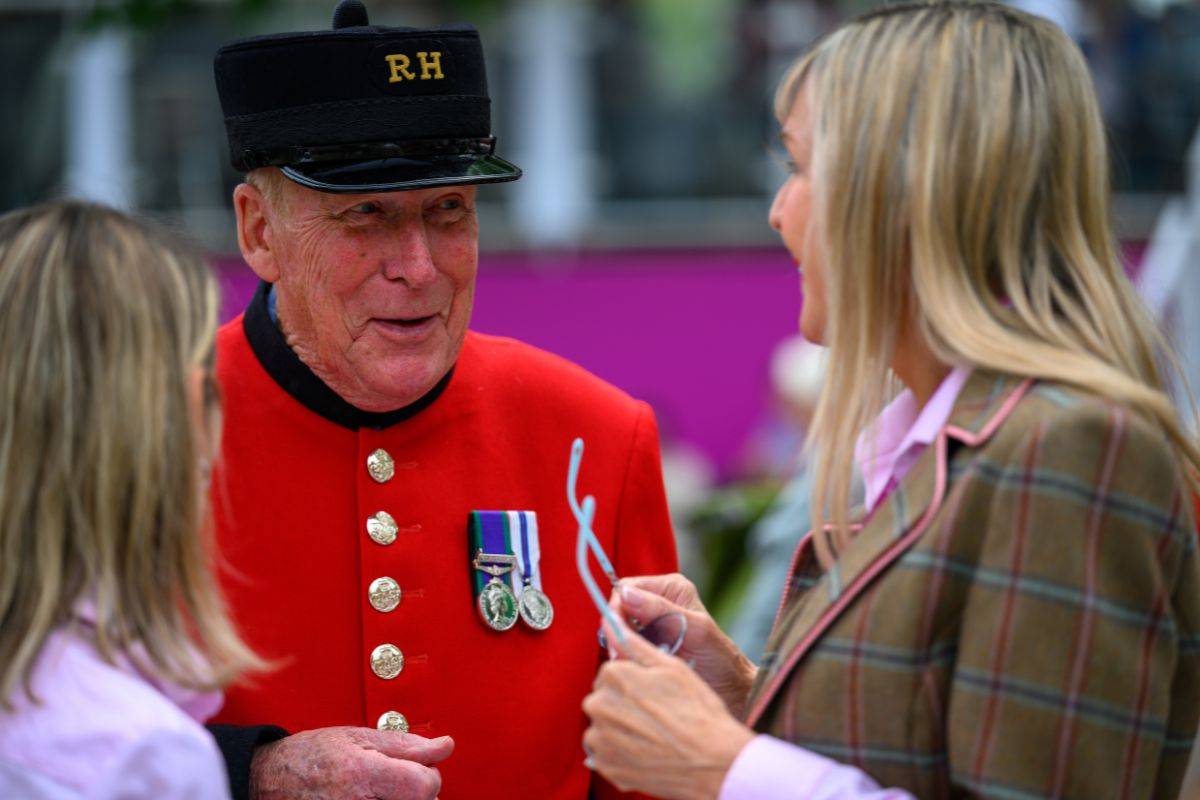 It is also impossible for us to do the show without the help of others and would like to give special thanks to Talasey Group for supplying the flooring, Raymond Evision for supplying the beautiful clematis used throughout the stand, Maison Margot for the stunning place settings on our tables, Too Many Flowers for the gorgeous floral arrangements and for taking care of them throughout the show and finally Back Yard Designs for our lovely slate stand signage!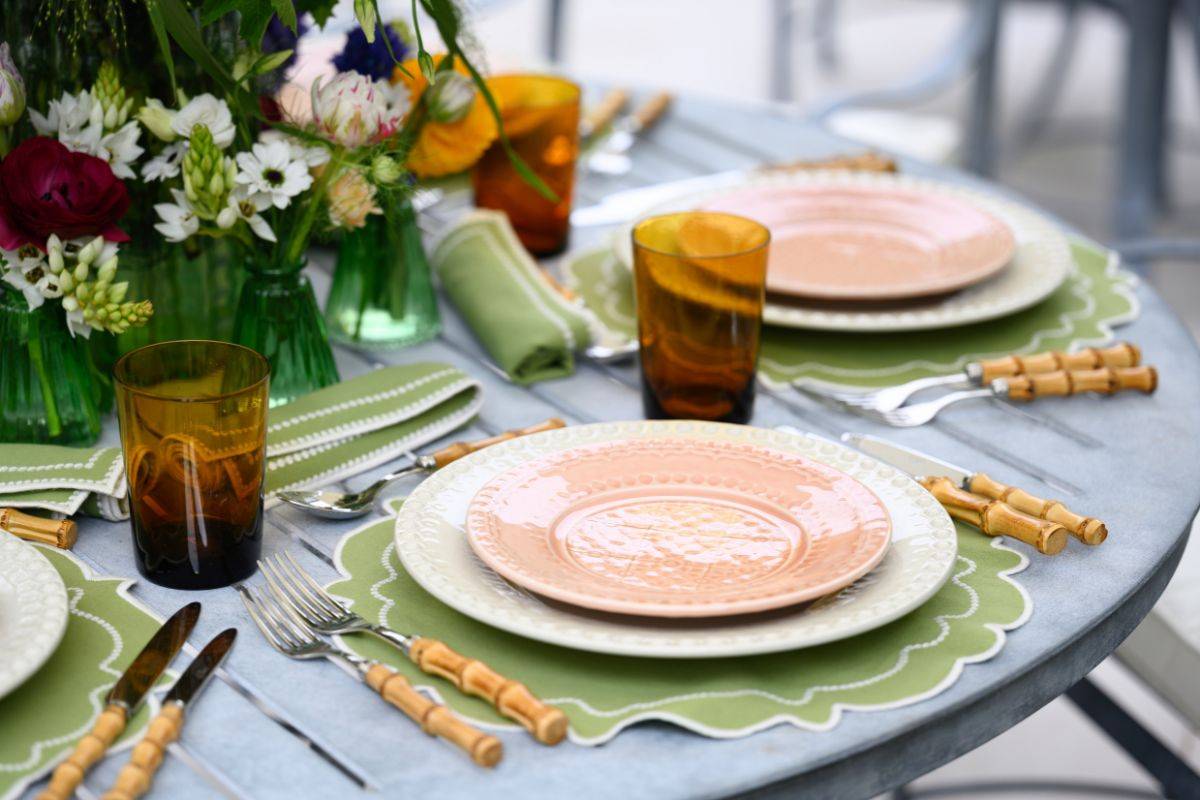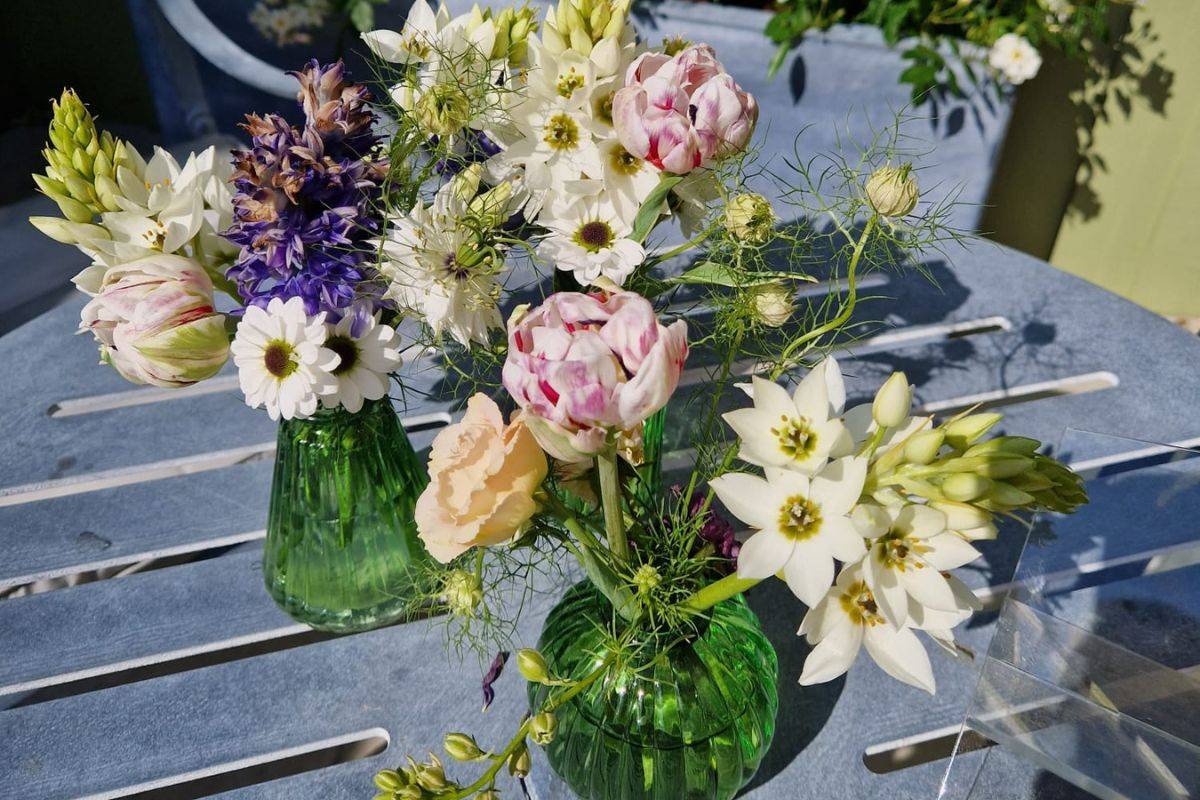 A huge thanks to all our customers over the week at Chelsea, it is great to meet so many of you and discussing your gardening projects. We are already planning for next year and can't wait to see you on our stand again in 2024!
Chelsea 2023 Gallery