We had planned to be on our stand at the RHS Chelsea Flower Show this week and what glorious weather we would have had, but due to the Coronavirus pandemic the show had to be cancelled for the first time since World War 2.
Although we can't be there the RHS Virtual Chelsea Flower Show has been fantastic with lots of interesting content and it's been great to relive some of the previous shows on the BBC too.
Here at Harrod Horticultural we were excited about the launch of our brand new Southwold Garden Furniture Collection this year at the show. Handcrafted in Suffolk, the furniture has been thoughtully designed to provide great comfort while still looking stylish in your garden.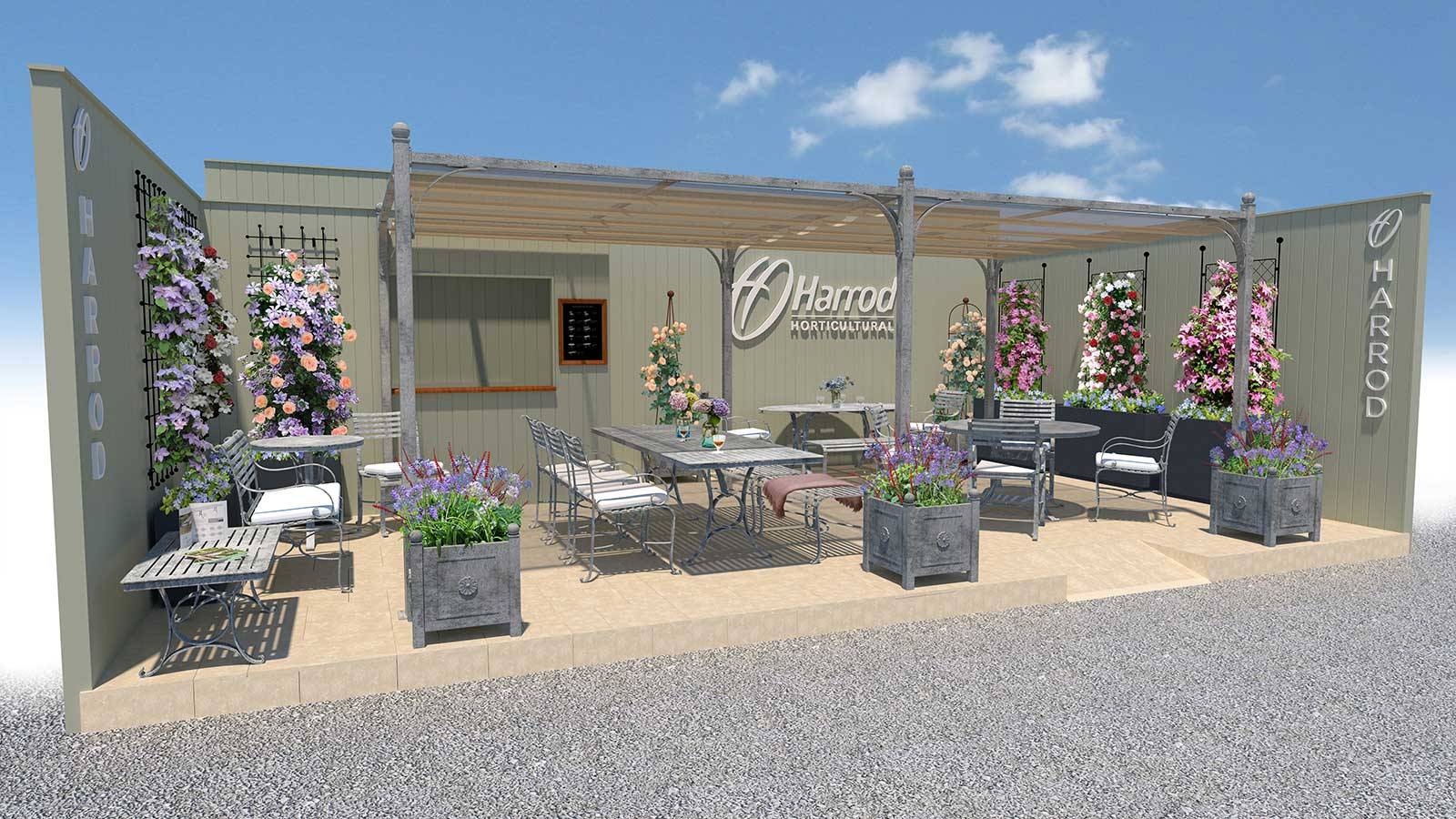 Artists impression of the 2020 Harrod Horticultural Chelsea Flower Show Stand.
The new Southwold Collection includes rectangle and oval dining tables, a stylish bistro set, a coffee table along with benches, carver chairs and side chairs. The furniture has an attractive acid etch finish which improves as it ages and all the pieces come with a 25 year structural guarantee. If you want to see more just vist our Southwold Garden Furniture Collection.
Throughout the stand we were also featuring our various metal planters, designed and made in the UK by us. We have a range of planters to suit any outside space, including our best selling contemporary Metal Garden Planters which come in rectangle, square and trough designs.
Planting always bring the stand to life at Chelsea and adds some beautiful touches of colour throughout the stand. This year we were planning to have various colourful climbers which would be supported by our popular Metal Wall Trellis Panels and various plant supports and obelisks. You can find out more about all our various plant supports, trellis and obelisks in the Garden Plant Supports section of the website.
Of course we are disappointed that we were unable to showcase all our new products and have the opportunity to talk to our wonderful customers over the Chelsea Flower Show week, but safety comes first in these uncertain times and we hope to see you all again at the famous showground next May!
In the meantime hope you continue to enjoy the Virtual RHS Chelsea Flower Show 2020 and just wanted to share a few pictures of the Harrod Horticultural stand over the years, some great memories with a fantastic team!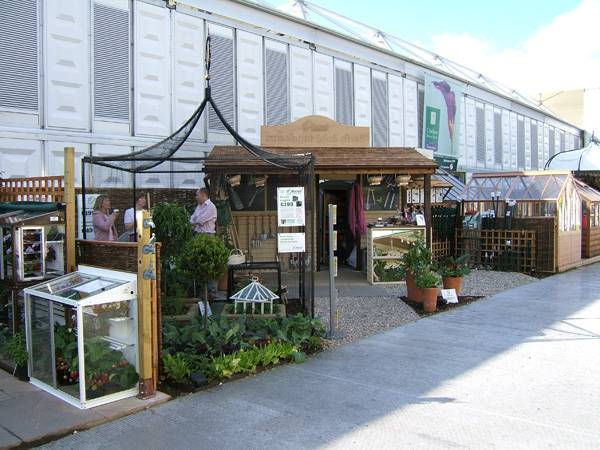 The stand ready for visitors in 2005.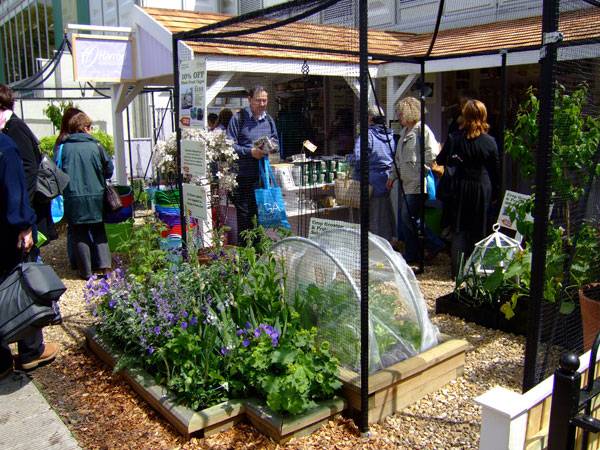 A busy stand in 2006 with our raised beds and fruit cages proving really popular.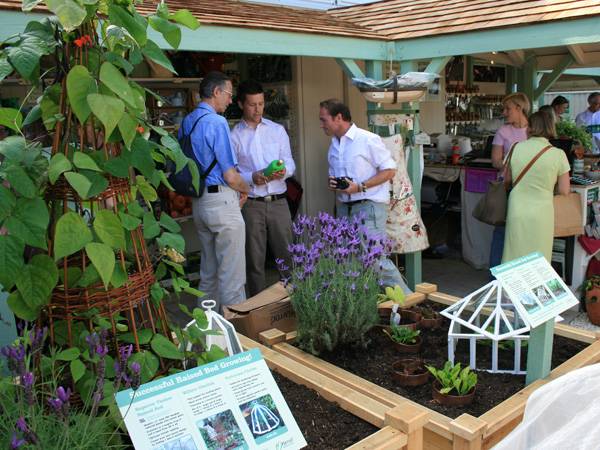 Talking customers through some pest control products and solutions in 2007.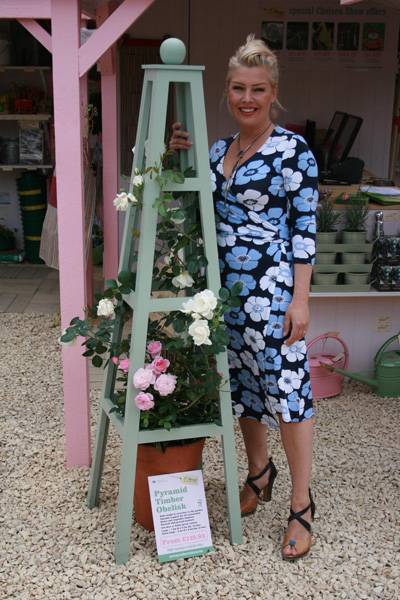 Kim Wilde on our stand in 2008.
.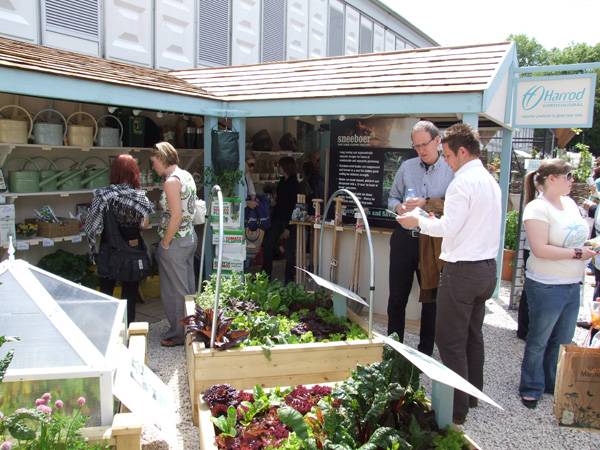 Discussing our popular wooden raised beds and hoop kits in 2009.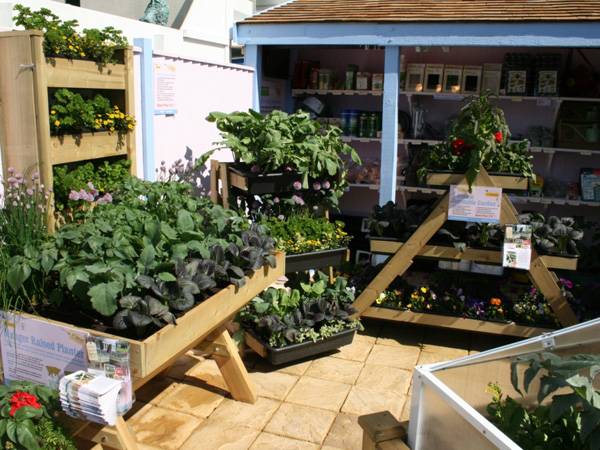 Our 'Grow Your Own' section bursting with life in 2010.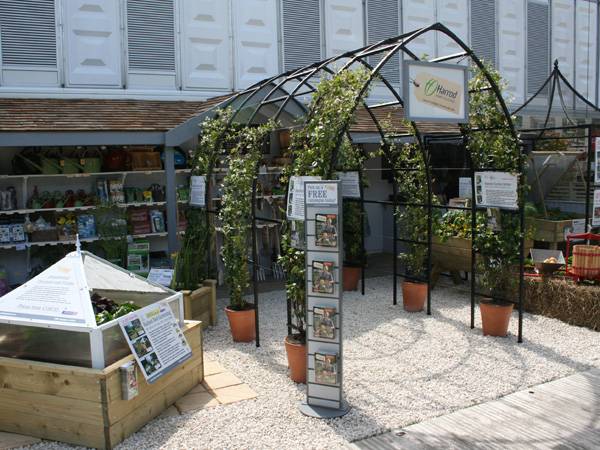 Our Gothic Pergola taking centre stage in 2011.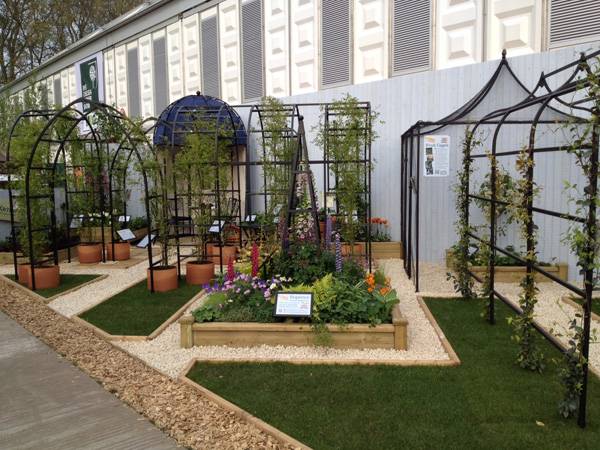 Arches & Pergolas taking over the stand in 2012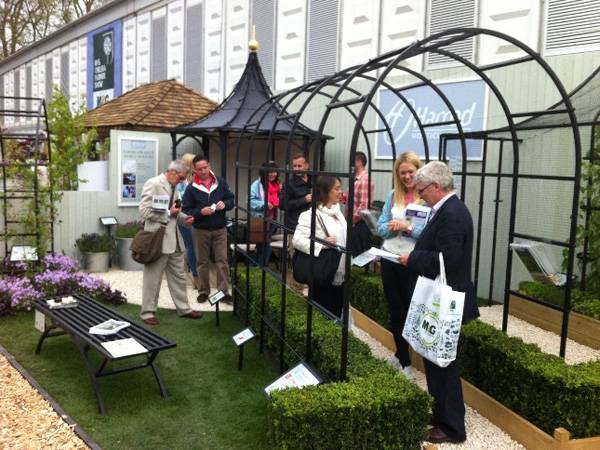 A busy day on the stand in 2013.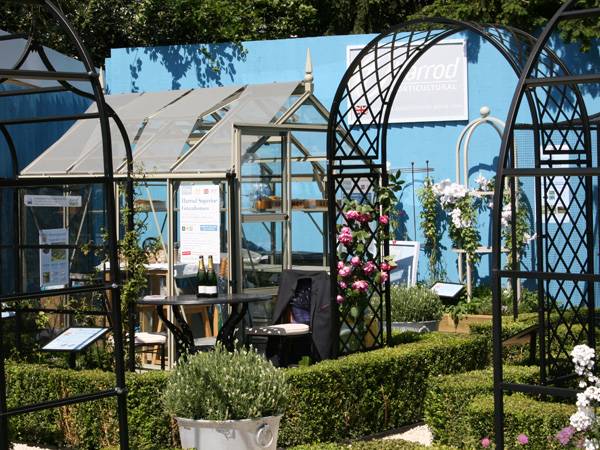 A new location in 2014 - stand includes our trellis arches and our new Greenhouse range.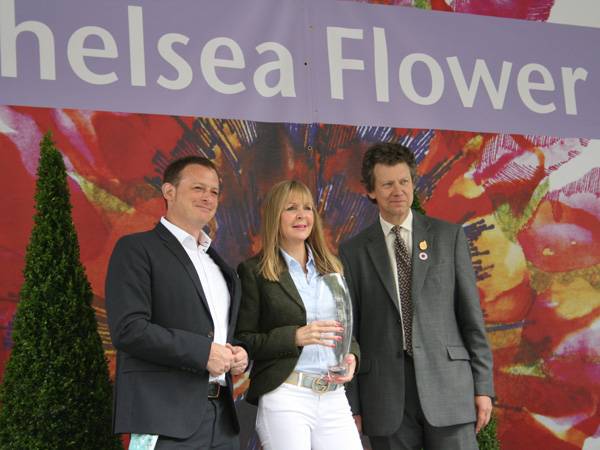 Winning Product of the Year in 2014.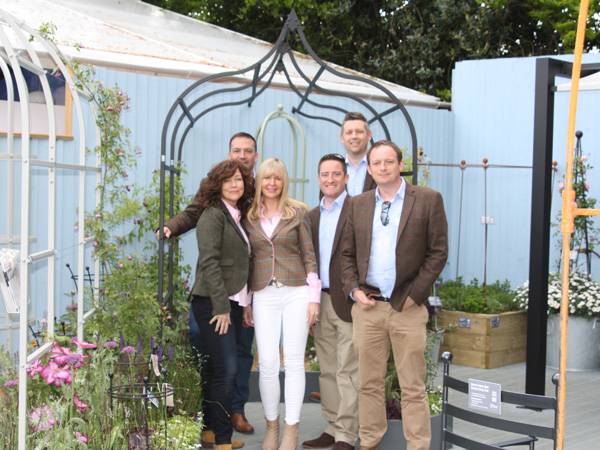 Obligatory team photo on the stand in 2015.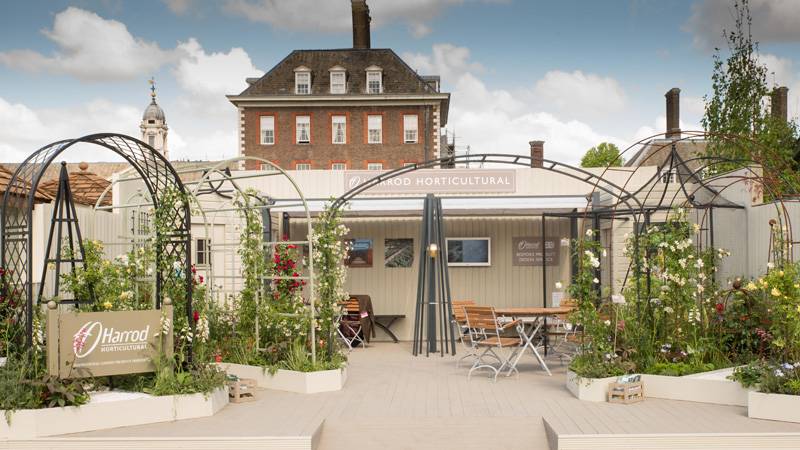 The stand looking stunning in 2016 with some stunning arches taking centre stage.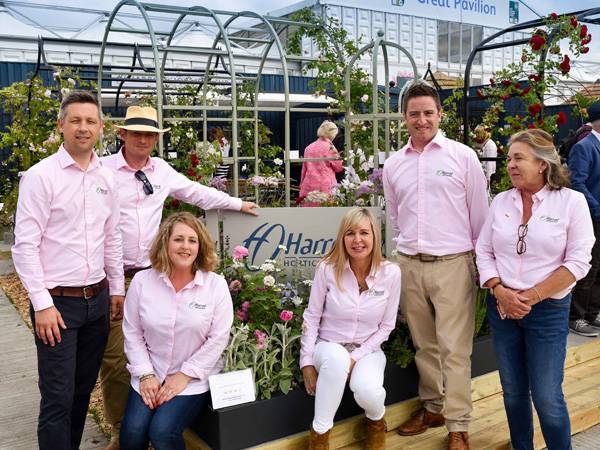 Pretty in pink in 2017 at a new show location.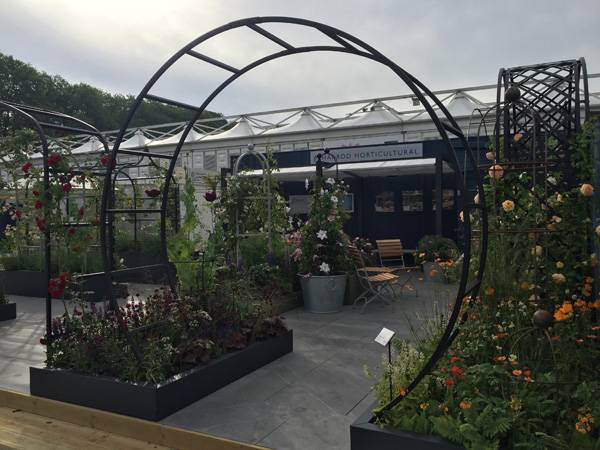 The new Moongate arch making an imposing presence on the stand in 2017.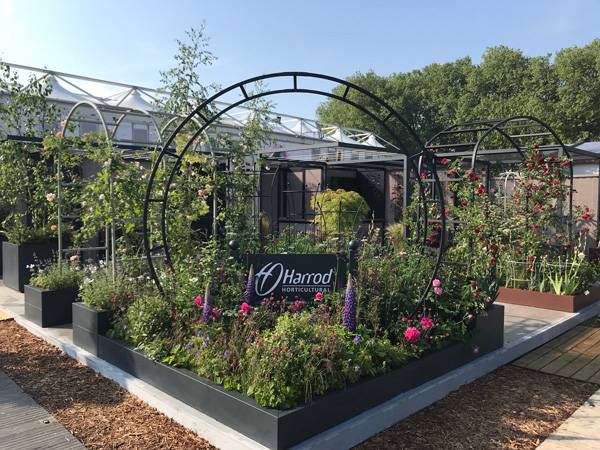 Some beautiful planting on the stand in 2018.