Following months of preparation, form filling, design meetings and choosing the all important paint colour, the Harrod Horticultural stand is starting to take shape at the RHS Chelsea Flower Show.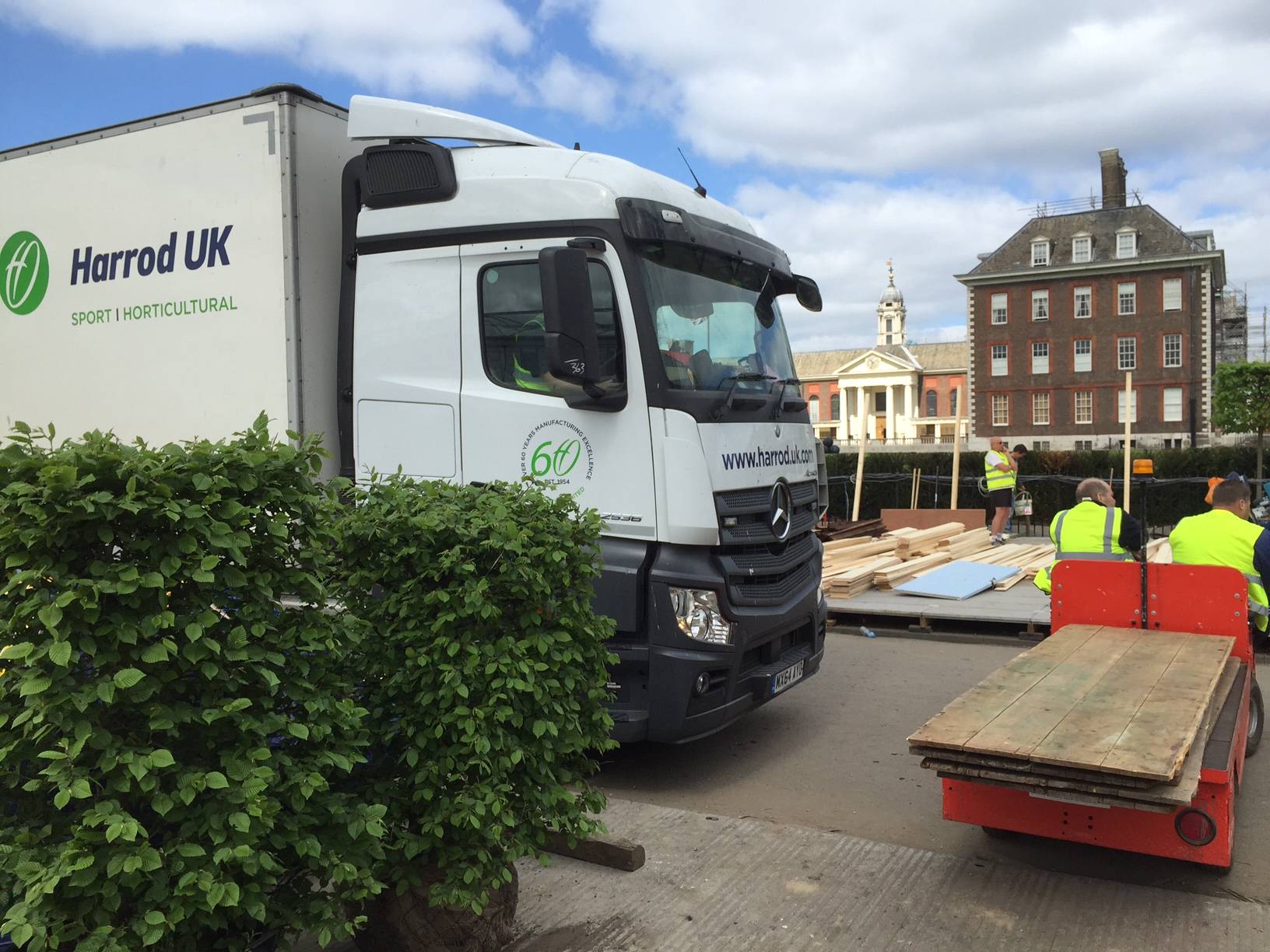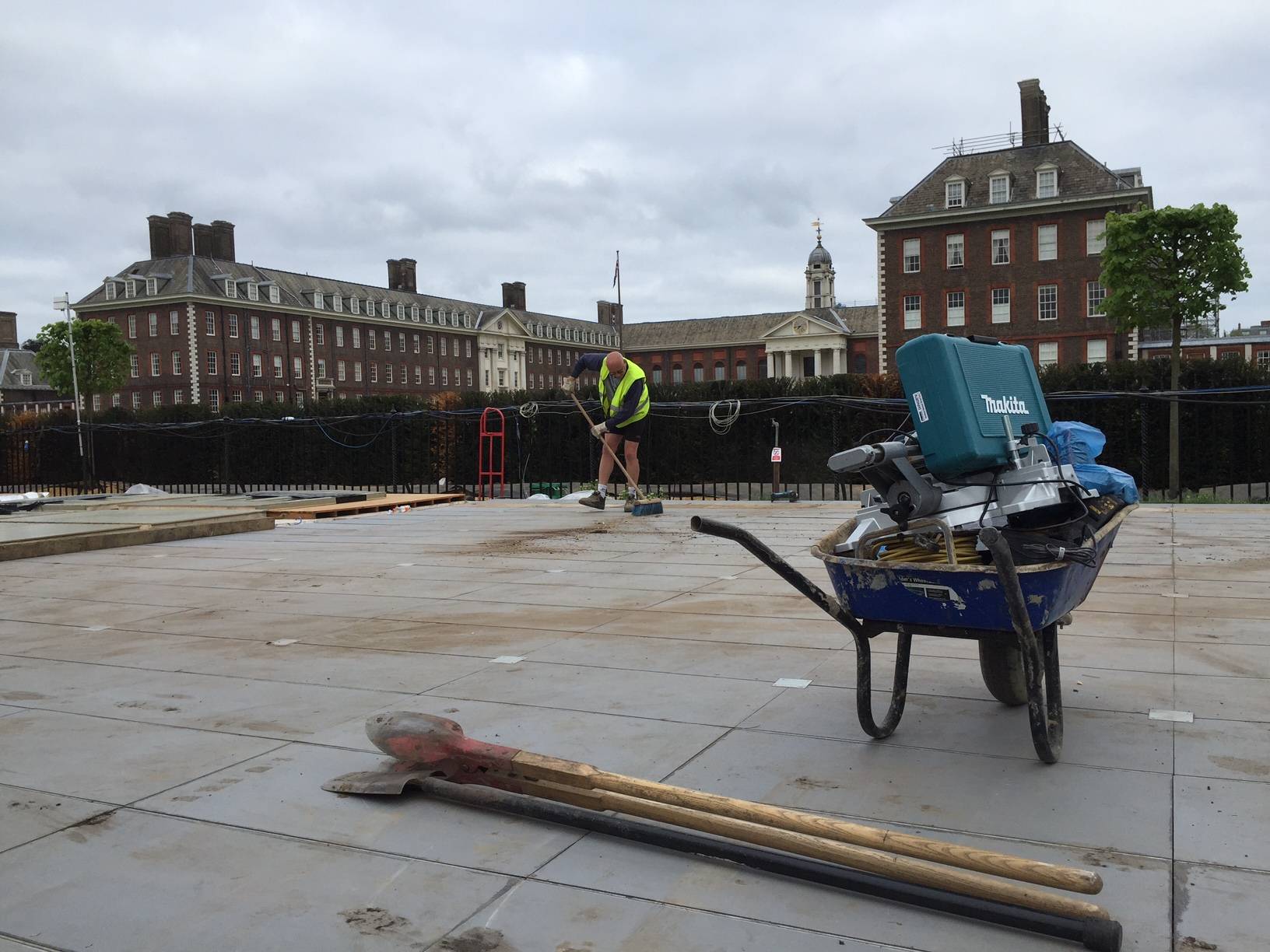 The lorry was loaded on Friday and headed down to Chelsea early on Saturday morning with the materials to build the stand. The unloading is always hard work, but the big build soon got underway...
Although the stand is in the same position as last year, there were a few changes.
Most noticeable was the trees, or lack of them. Usually shadowed by the tall trees at the back of the stand, these have been taken out and now give us an impressive view of the Royal Hospital. The site itself was also in a much better state than previous years already levelled off and ready to start building.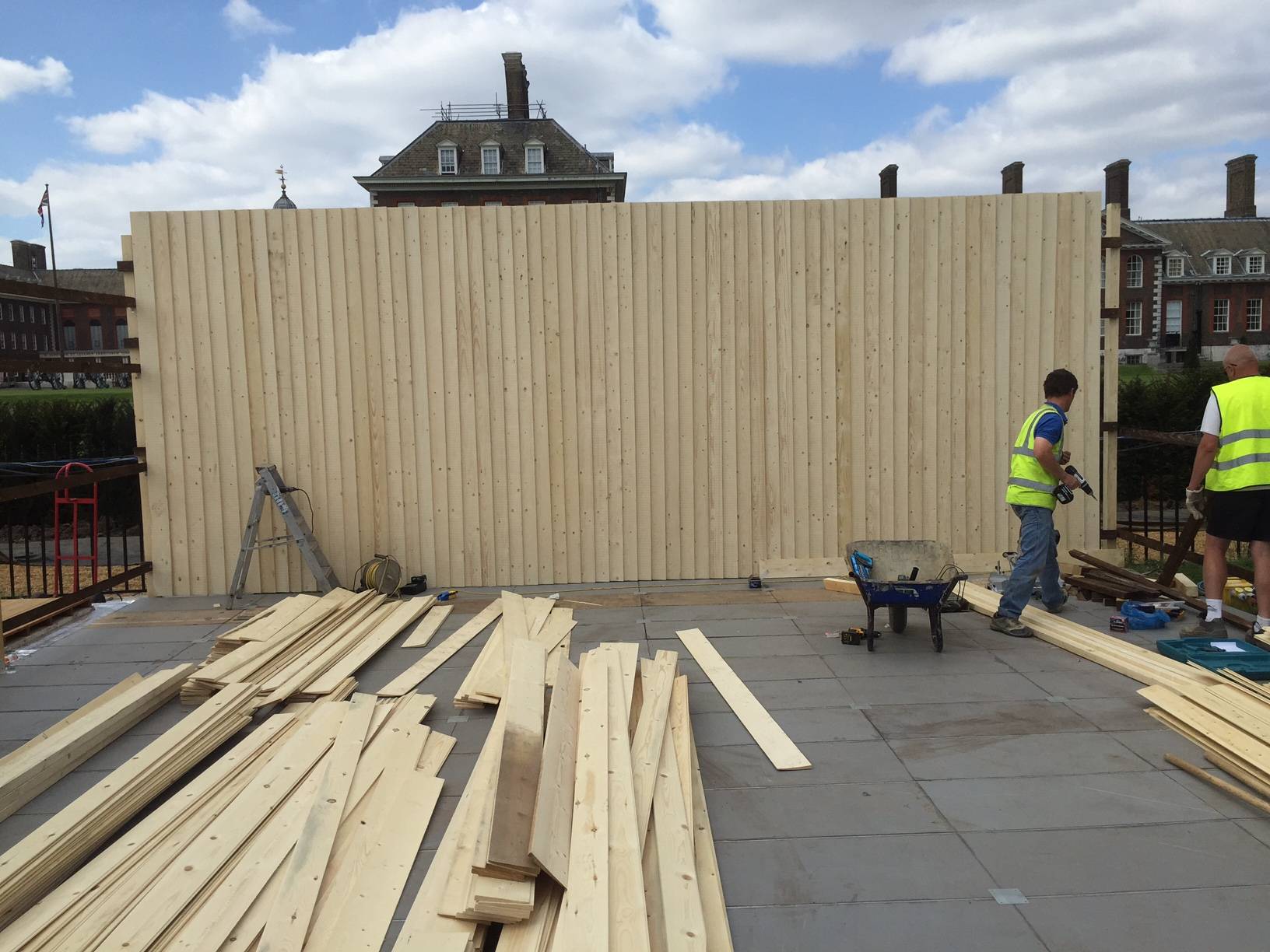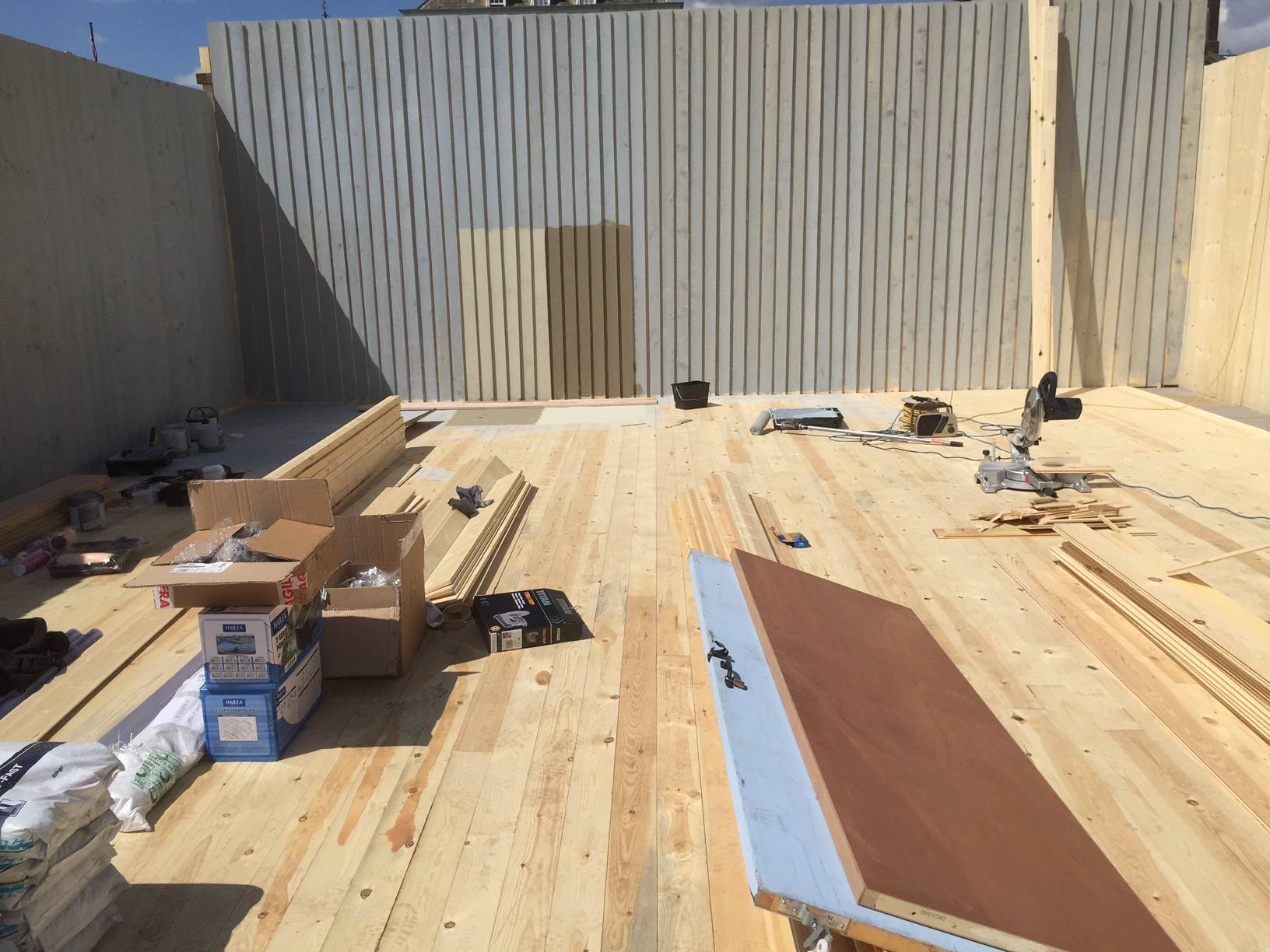 Although there are quite a few changes to the stand this year, we have continued with the decking style floor and wooden fencing which looked great last year.
The fencing was fitted surprisingly quickly and with the fencing up the decking was then laid.

When we got to this point you really start to appreciate the size of the stand and also appreciate the size of the job ahead to get the stand ready for the press day in just over a weeks time!
Painting could now get underway with a new colour scheme this year to complement the planting on the stand.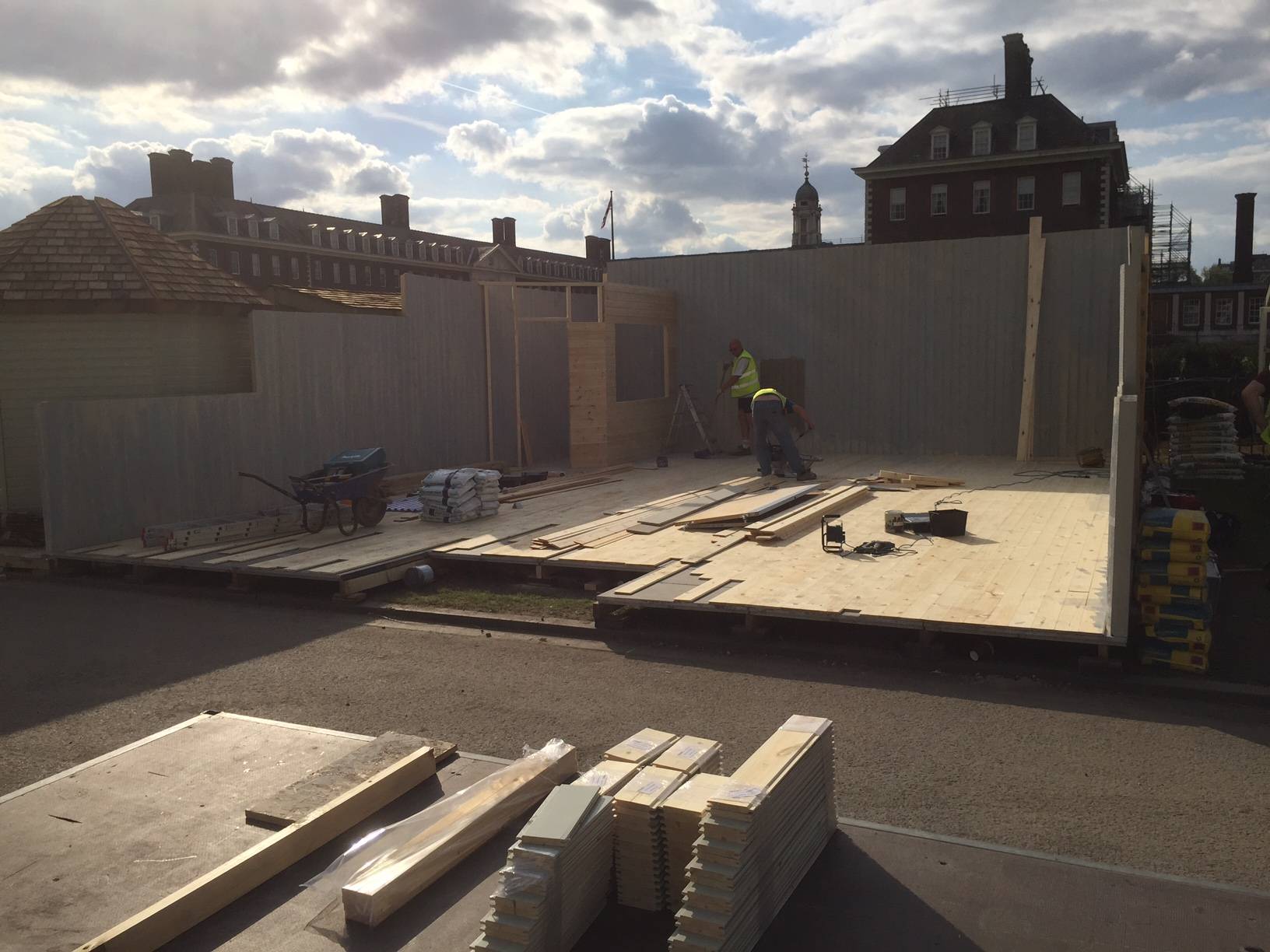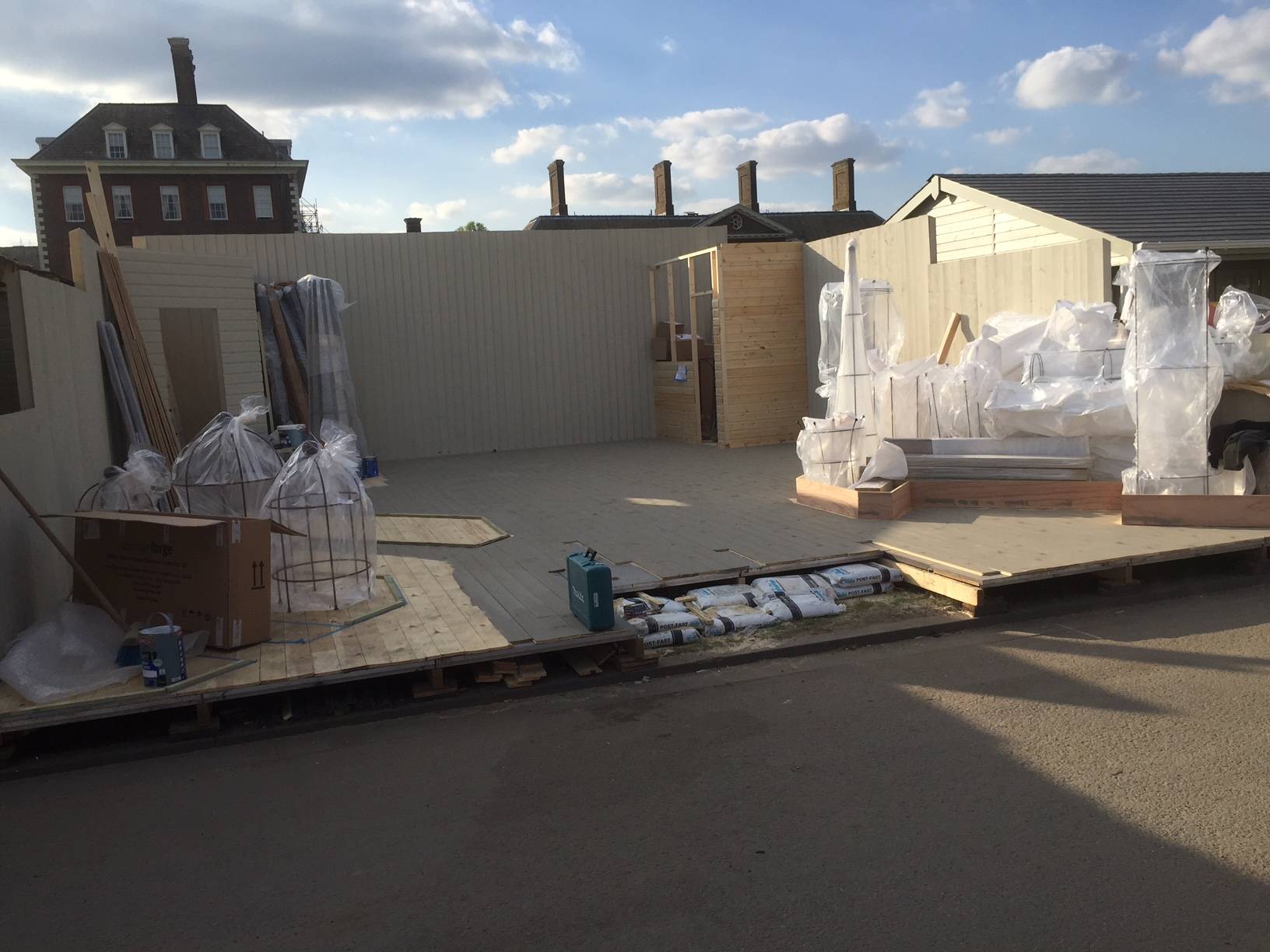 The storage areas were then built - well we need somewhere to keep the champagne cool next week and we also need a home for our new coffee machine - an exciting addition for the staff - no more queuing for our morning caffeine this year!
Fast forward to Monday morning and the lorry arrived with the structures for the stand.
Garden Arches, Plant Supports, Obelisks, Pergolas, Trellis Panels, Door Canopies, Fruit Cages and our new Garden Furniture range all needed to be unloaded and assembled. These have started to give more structure to the garden.
So far so good - although there is still a long way to go we know the stand will look fantastic on Monday - everything crossed for a 4 star award like last year...you never know we may even do better!
If you are off to The RHS Chelsea Flower Show this year be sure to pop by our stand and see our best selling garden structures in the flesh.
Hope to see you there!