Raymond Evison, founder and chairman of The Guernsey Clematis Nursery Ltd and Raymond J. Evison Ltd, is an award winning clematis breeder, spending six decades developing the worlds best clematis. We are thrilled that Raymond is supplying us with 100 clematis plants, the stunning clematis Tsukiko, for our RHS Chelsea Flower Show Stand this year. We got the chance to ask Raymond a few questions about his career and his love of clematis...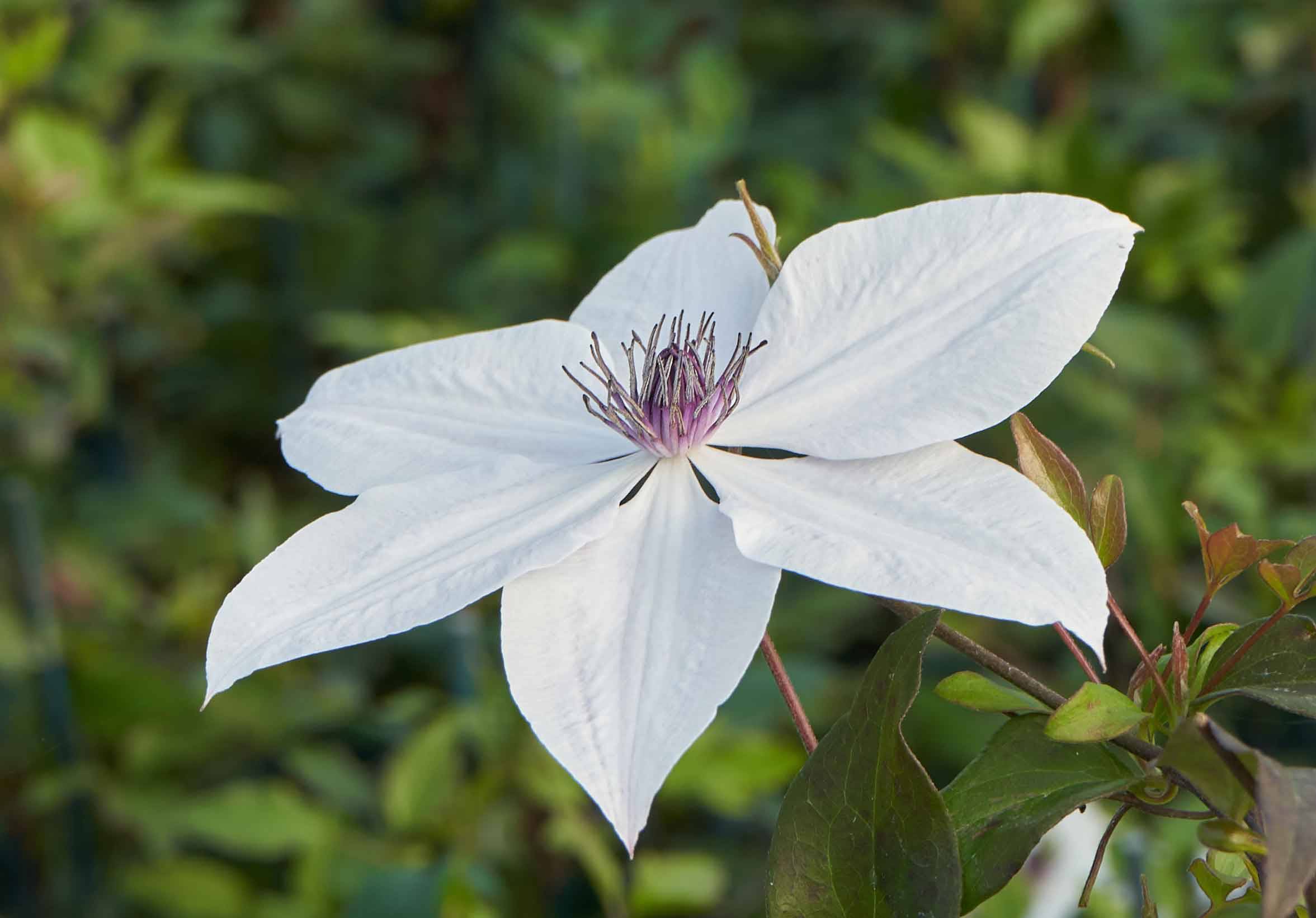 Clematis - Tsukiko
How did I first get into Horticulture and was it a family hobby growing up...
My father was a trained gardener in the Victorian Style and was an expert on grapes, peaches, glasshouses plants as well as vegetable production.

I am told that I pottered about in gardens since I was 2/3 years old, but I also grew up on the Welsh Shropshire borders and used to roam the fields and woodland areas and loved finding plants and flowers.

I guess this is where my love of plant hunting has come from, I have been visiting and plant hunting in China for over 40 years and many other part of the world too, including Japan, New Zealand, North America and South Africa.
I left school at 15 and started working with my family, and I was the Managing Director of my first company at the age of 23, of which I was a Junior Partner.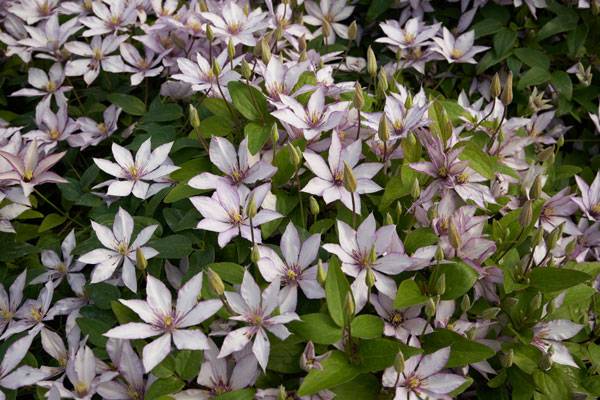 Clematis - Samaritan Jo
What was it about clematis in particular that first fascinated me...
At the age of 16, I was invited by Percy Picton a well known and highly respected plantsman to help him and his son Paul with their Chelsea Flower Show exhibit, that's 63 years ago now !!

Percy had worked at Gravetye Manor for the great old man of British Gardening, William Robinson and with Ernest Markham the Head Gardener and clematis expert when he was a young man.

Every evening after our work at the Chelsea Show, Percy told me lots of stories about his work with clematis including his connection with the Jackman family who raised the very famous C.Jackmanii in 1858.
This was so exciting, I became enthralled by the stories, and that is what I believe lit the flame for clematis for me I think.
By 18 I had raised my first clematis hybrid, C Edith, it was named after my mother.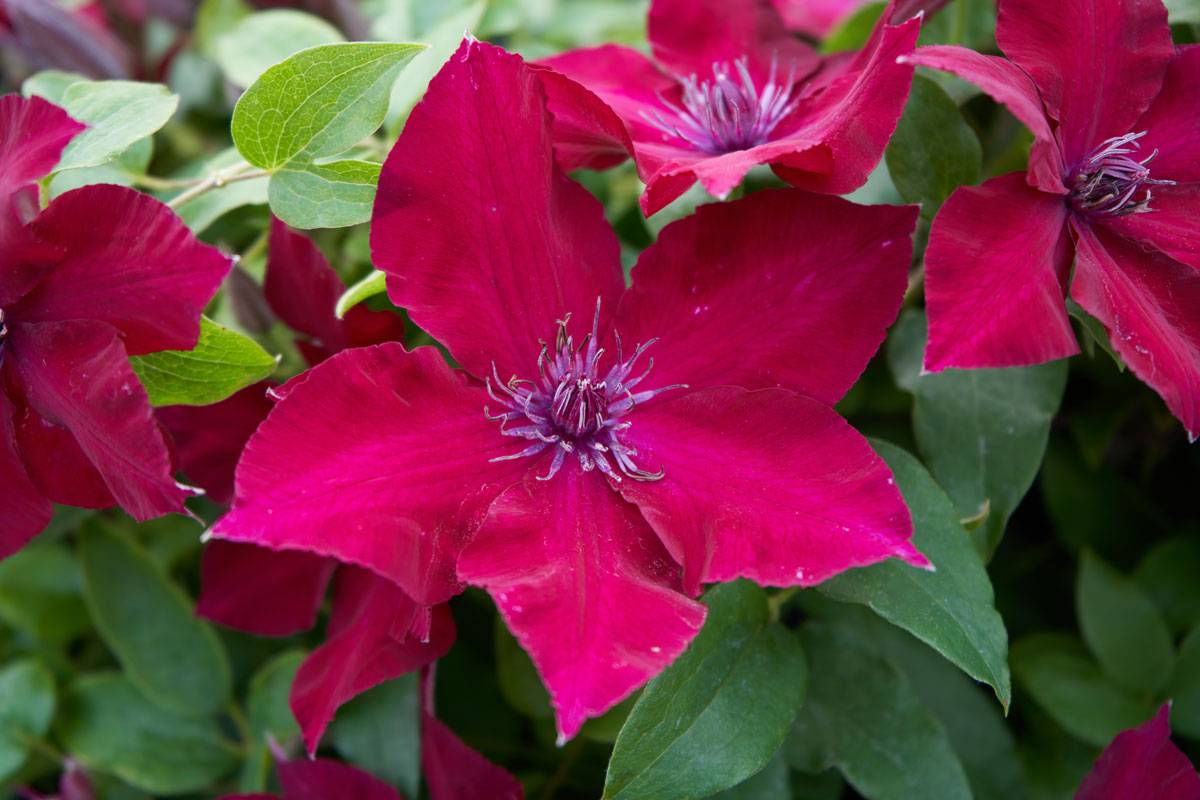 Clematis - Nubia
Why did I choose Guernsey to set up the clematis nursery...
In the winter of 1981 where we had the Treasures of Tenbury Ltd business in South Shropshire we had a very bad winter when temperatures dropped to 20 degrees blow zero C for many nights on end and one night it dropped to -26 degrees C. We lost at least a third of all our nursery plants, roses, shrubs, perennials and 80,000 young clematis plants. It was a terrible time.
As a result of this I set up The Guernsey Clematis Nursery Ltd. As my own business to propagate and supply the English business, with young clematis plants.

Guernsey has a much warmer climate and much better light levels which gave me a much longer propagation year.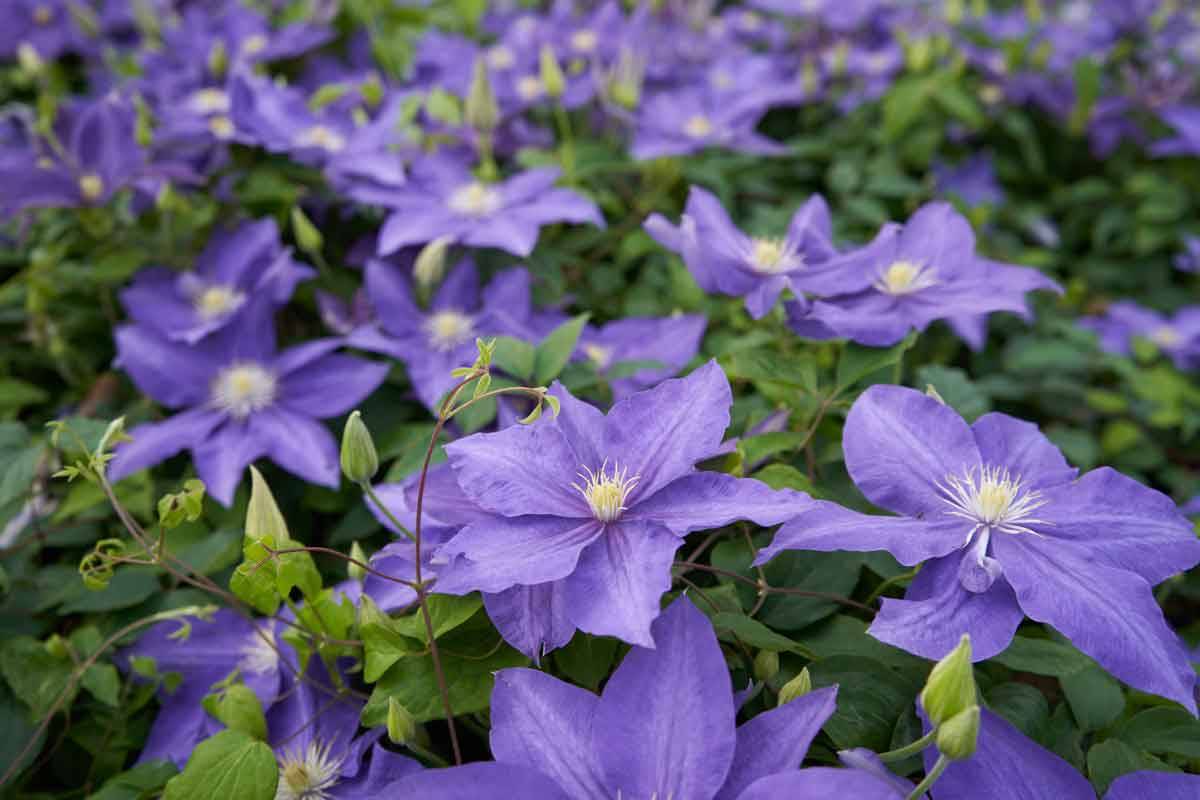 Clematis - The Duchess of Cornwall
What is involved in developing new clematis cultivars, how has this changed over the years...
In the early years of developing new clematis cultivars we mainly used what I call open pollenated seeds, therefore we knew the mother that gave us the seeds but we did know who the pollen donors were (the father).

Today we have a tightly controlled pollination programme where we know both parents and annually carry out 600 to 700 controlled crosses each year.
Each mother plant and pollen donor is selected especially to give the characteristics that we need. We now are crossing cultivars to give us especially desirable new varieties with a specific end product in mind, rather than chance seedlings which could be just anything.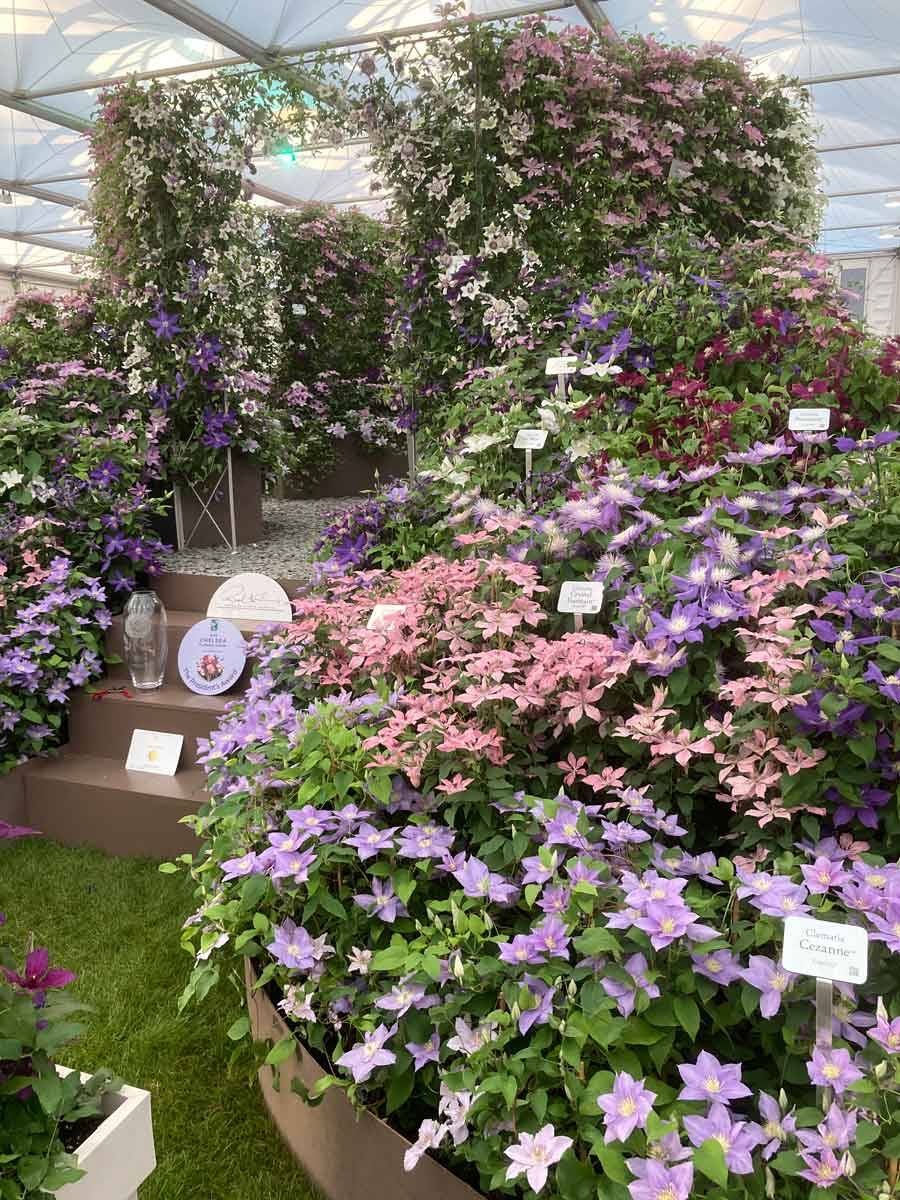 RHS Chelsea Flower Show Garden in 2022 - Gold Medal winner and also received the coveted President's Award
Having introduced so many clematis cultivars, do I still have favourite...
No I don't have a favourite, but my love is with the clematis species and small flowered cultivars, but they do not sell in numbers which is what we want, sadly.
My greatest love is I guess the very new cultivars that we are just flowering for the first time, as they are designer plants meeting so many of the characteristics that we set out to achieve, as well as the new colours that we are now developing, very exciting times!!!
This work is ongoing and so rewarding.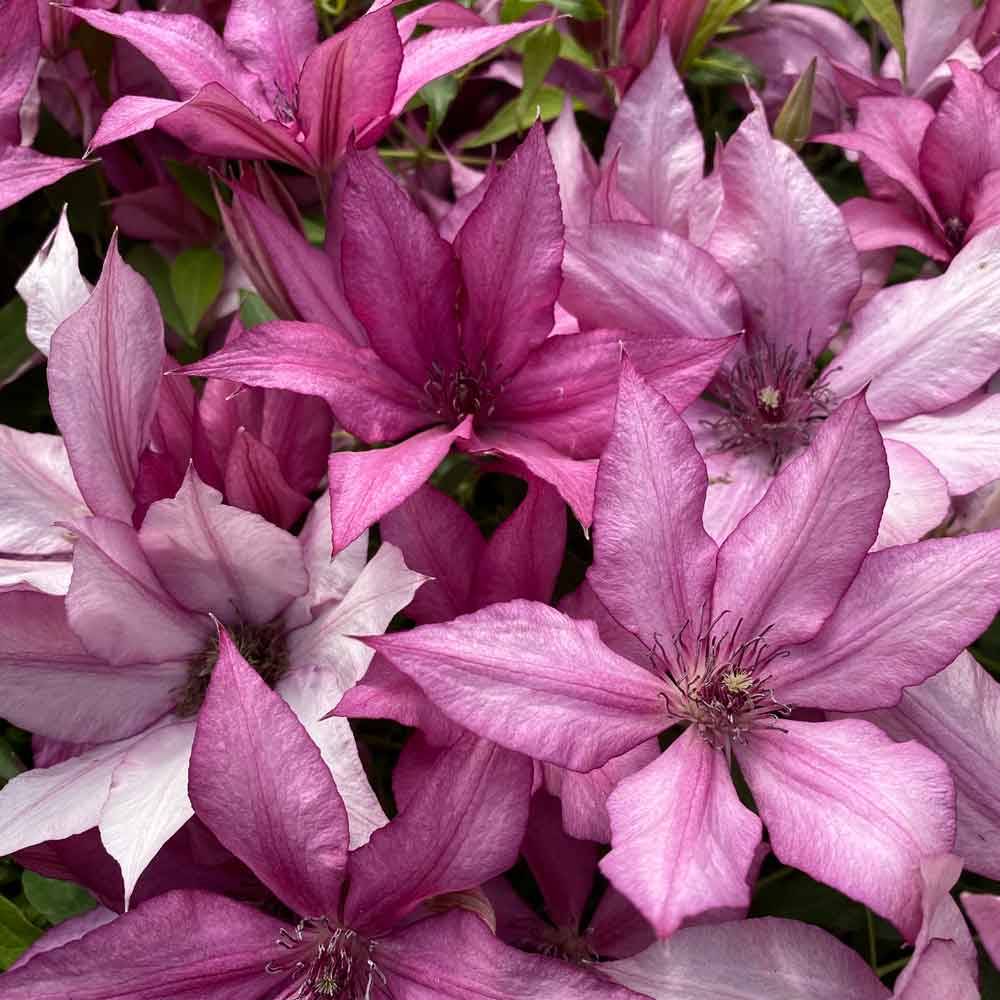 Clematis - Giselle
What advice would I give to someone looking to grow clematis for the first time...
I would advise only buying good quality plants even if they are more expensive.
Select the planting site and then select the correct clematis for that location.
Always plant the clematis slightly deeper than its current depth in its production pot.
Shade its root system with other shallow rooted plants and perennials.
Try to grow clematis plants with and through other plants and climbers as they grow in their natural habitat.
Select clematis with pale coloured flowers for a shady location and deeper flowered cultivars for a sunny aspect.


With so many achievements,accolades and awards over the distinguished career ,is there one that means the most to me...

Gosh this is very difficult to answer.

Everyone has been so kind and generous in awarding me so much, every honour and award has a special meaning and memory.

To be an Officer of the Order of the British Empire (OBE) is a very special acknowledgement of one's work, but I feel highly honoured that our company The Guernsey Clematis Nursery Ltd. was last year granted a Royal Warrant by Command of His Royal Highness The Prince of Wales for the supply of clematis plants.
This acknowledgement is as much about the supply of clematis plants to a Royal Household as it is to the sustainability work and practice that we carry out within our business.

It is for our business and the team we employ.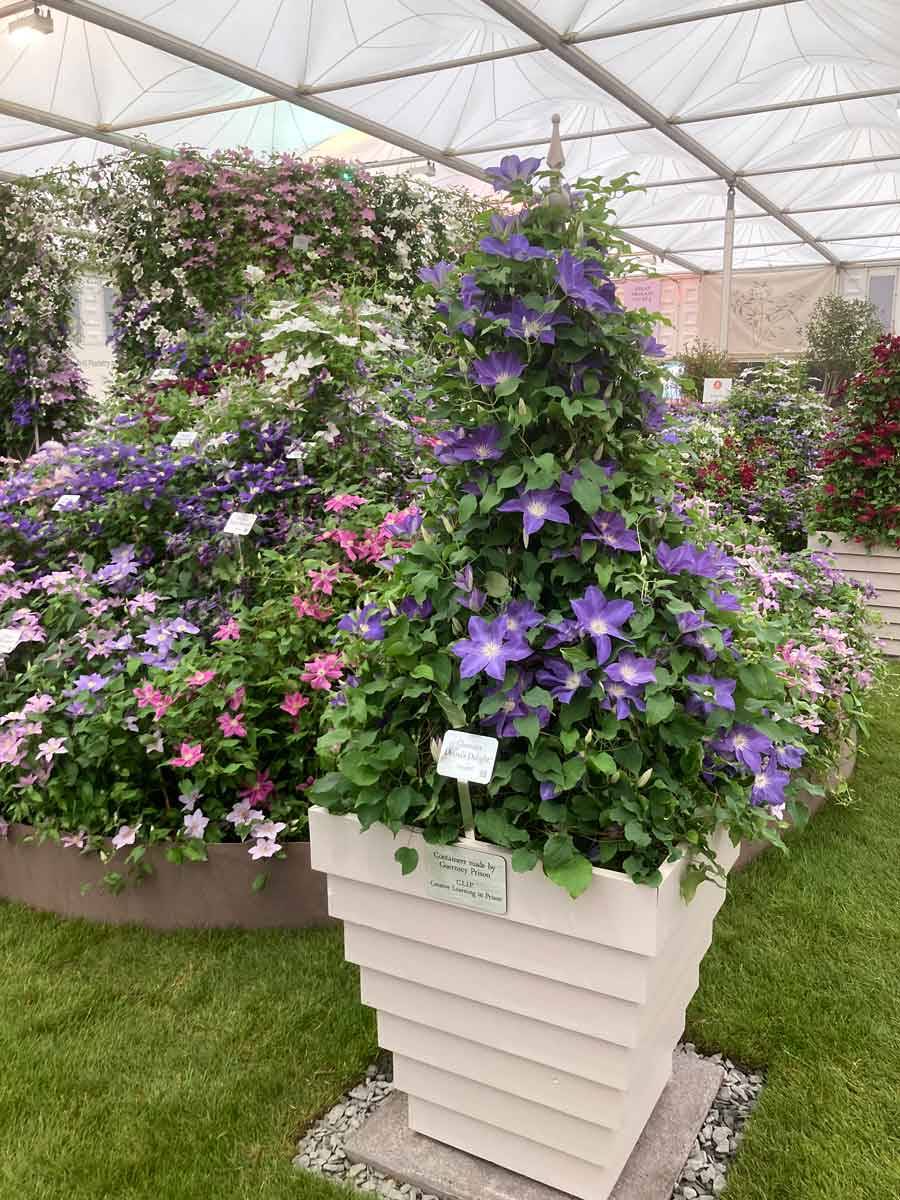 RHS Chelsea Flower Show 2022
What is my favourite thing about living in Guernsey...

The lifestyle in Guernsey can be as slow or as fast as you wish, the climate is marvellous, the sea swimming I adore and people are friendly and welcoming.

For me it's an ideal place to live.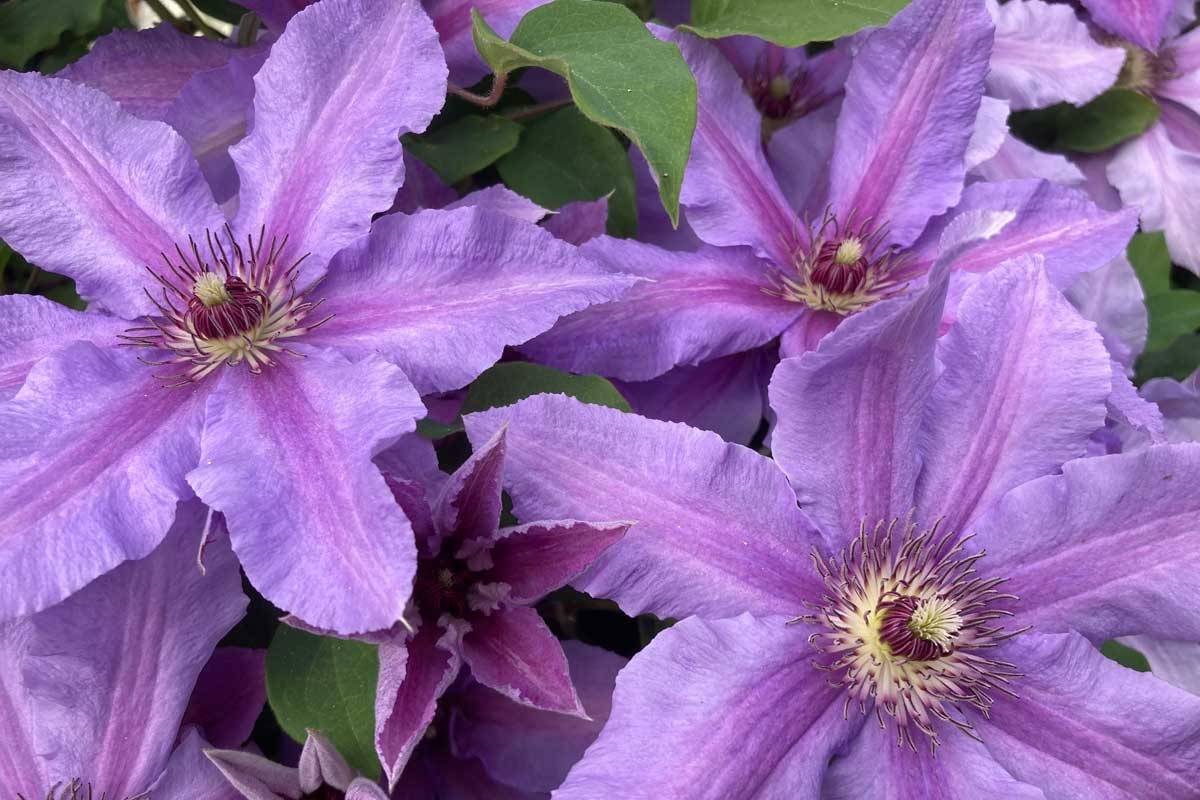 Clematis - Tumaini
We would like to thank Raymond for taking time to answer our questions and we can't wait for RHS Chelsea 2023 and to have some of the beautiful clematis on our stand.
To find out more about Raymond Evison and the fantastic Guernsey Clematis Nursery - visit their website https://www.raymondevisonclematis.com/