I made the most of Easter weekend and put my autumn sown sweet peas in the ground. I sowed the seeds for these way back on 16 October (3 seeds to a 9cm pot) and once they were a few inches high I moved them outside to get them hardened off. I treat my sweet peas mean and they live outside from at least Christmas time with no protection. I try to keep them out of the wind which is the one weather type sweet peas don't love but they experienced all the rain and snow our winter and spring has decided to give us! By toughening them up like this, I find they are happier in my exposed allotment site and grow happily throughout the season.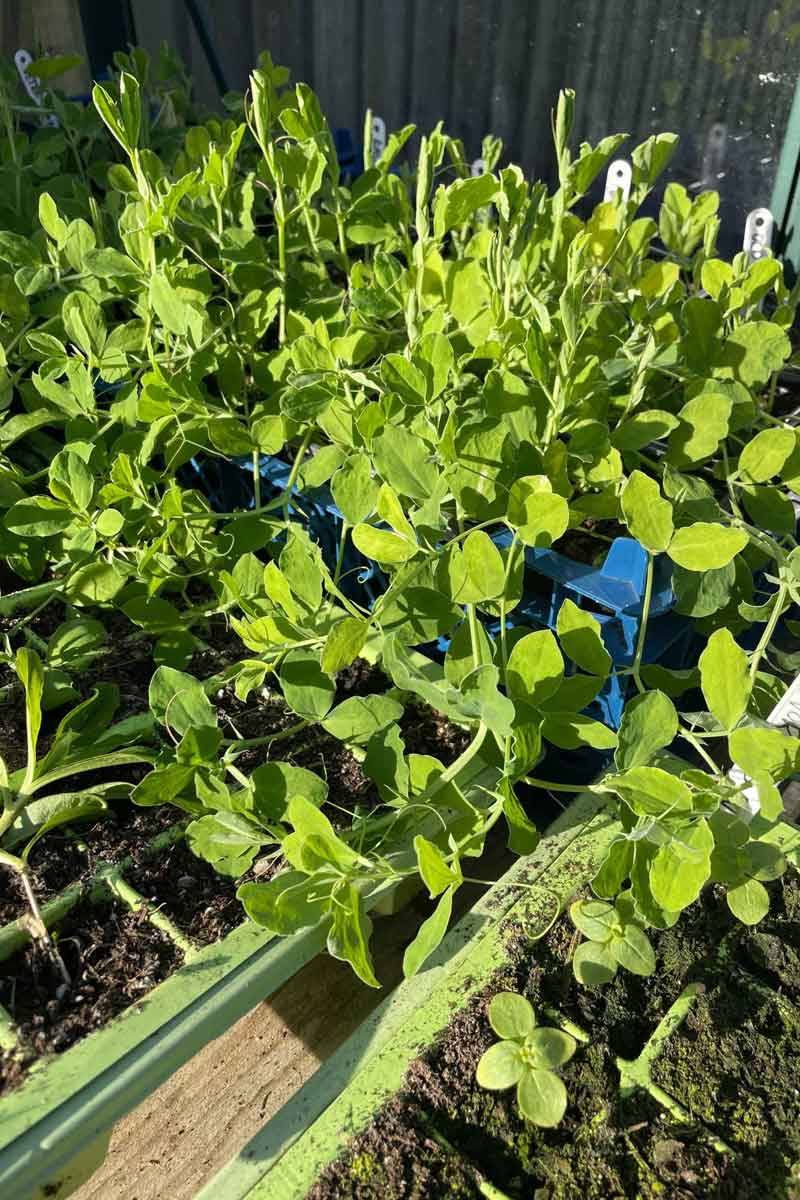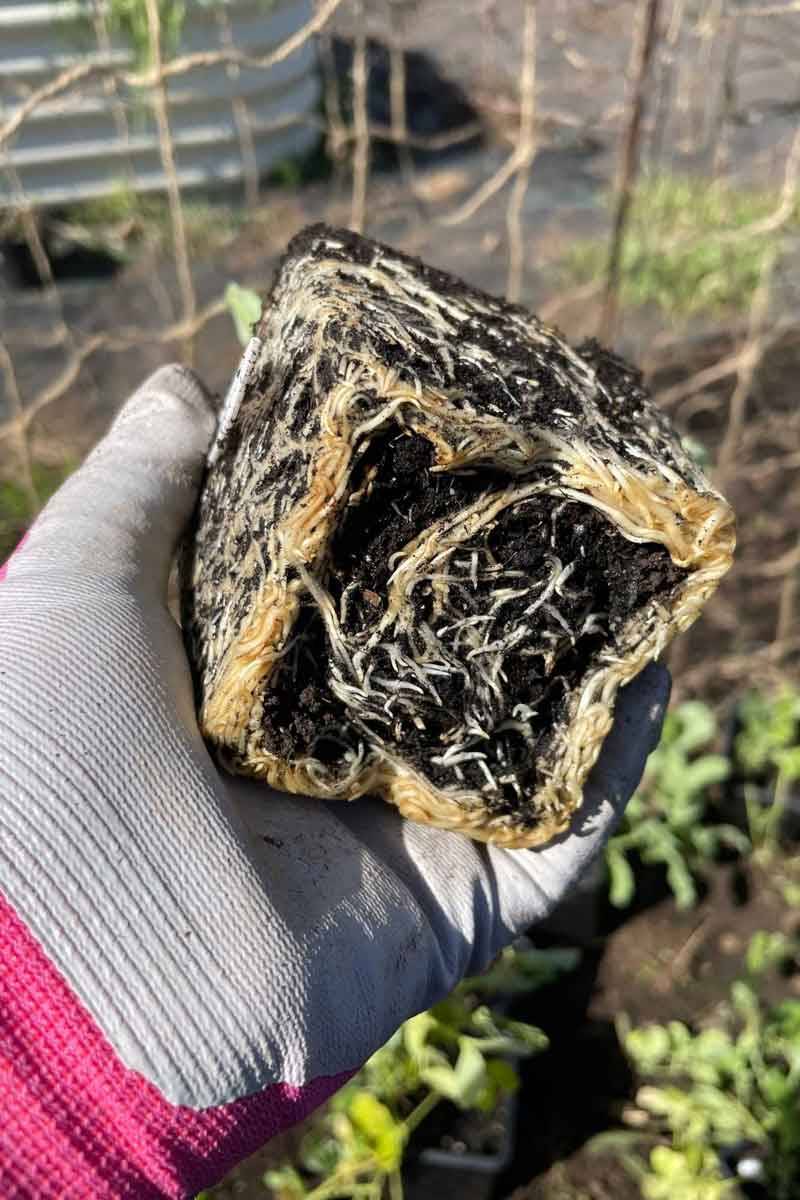 Sweet peas need a structure of some kind to grow up because they get very tall! Mine usually grow to about 6 feet high before I stop them but they can get taller than that if you let them! I wanted something sturdy but also structurally beautiful so when I came across the Vintage Pea & Bean Frame I knew it was going to be perfect. I trialled it last year and I was really pleased with how it held up to some of the crazy winds. So, this year when I decided I wanted a bumper sweet pea year, I got one of the extensions to make it double to the size which is another reason why I chose this one. And to top it off it was super quick to construct!
Once the frame is up, get your netting on. My preference is always to use jute netting because it's easier to deal with at the end of the season. You can pull the whole lot off, vines and all and chuck them in the compost. Don't forget to pin it into the ground.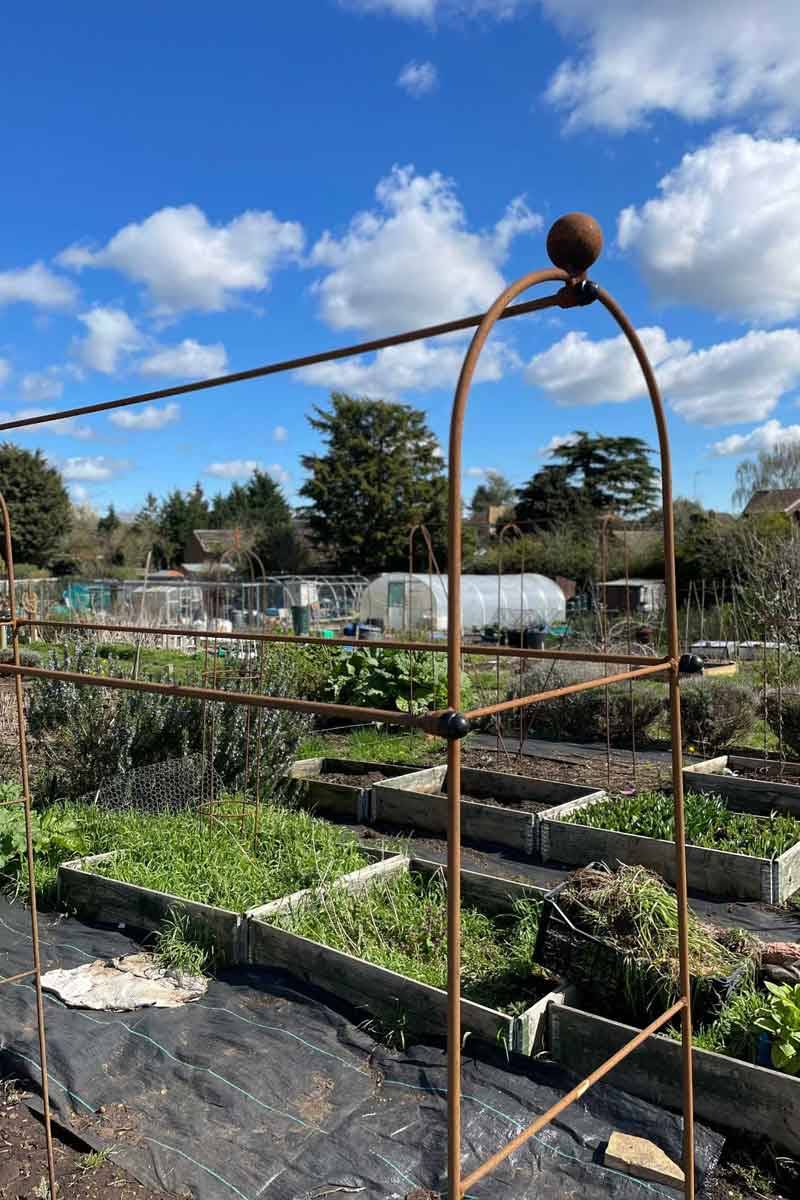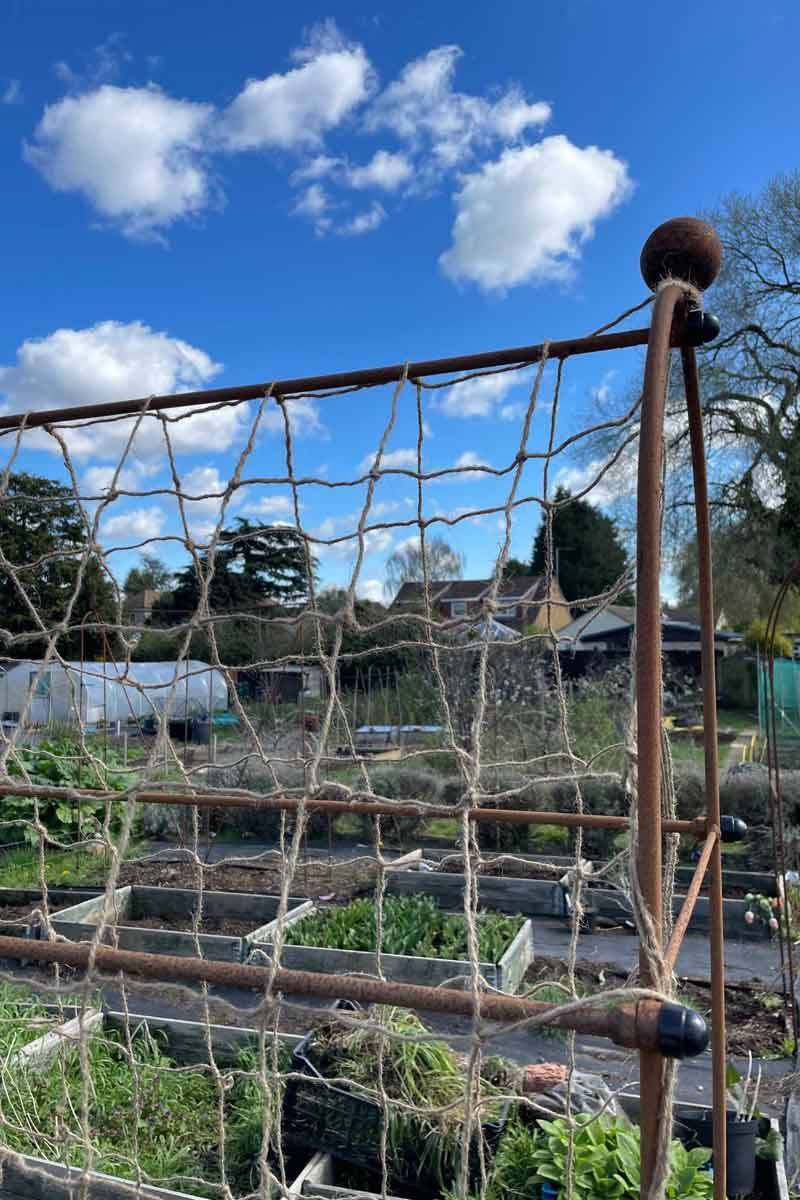 Anyway, onto the actual planting. My sweet peas were well and truly ready to get in the ground - there was already a good strong root system and the plants were quite tall. When planting sweet peas you should make sure you dig a big enough hole so the is loose enough for the roots to keep growing into the ground. I like to backfill it with a bit of fresh compost around the plants for added richness. Make sure to gently press in the soil around it so it makes good contact with the plant but not so hard that you damage the nice root system. No stomping in with your foot please! My other tip is to not create a mound with the soil around the plant. Water will run off the mound and not go straight to the roots. Try to keep it flat.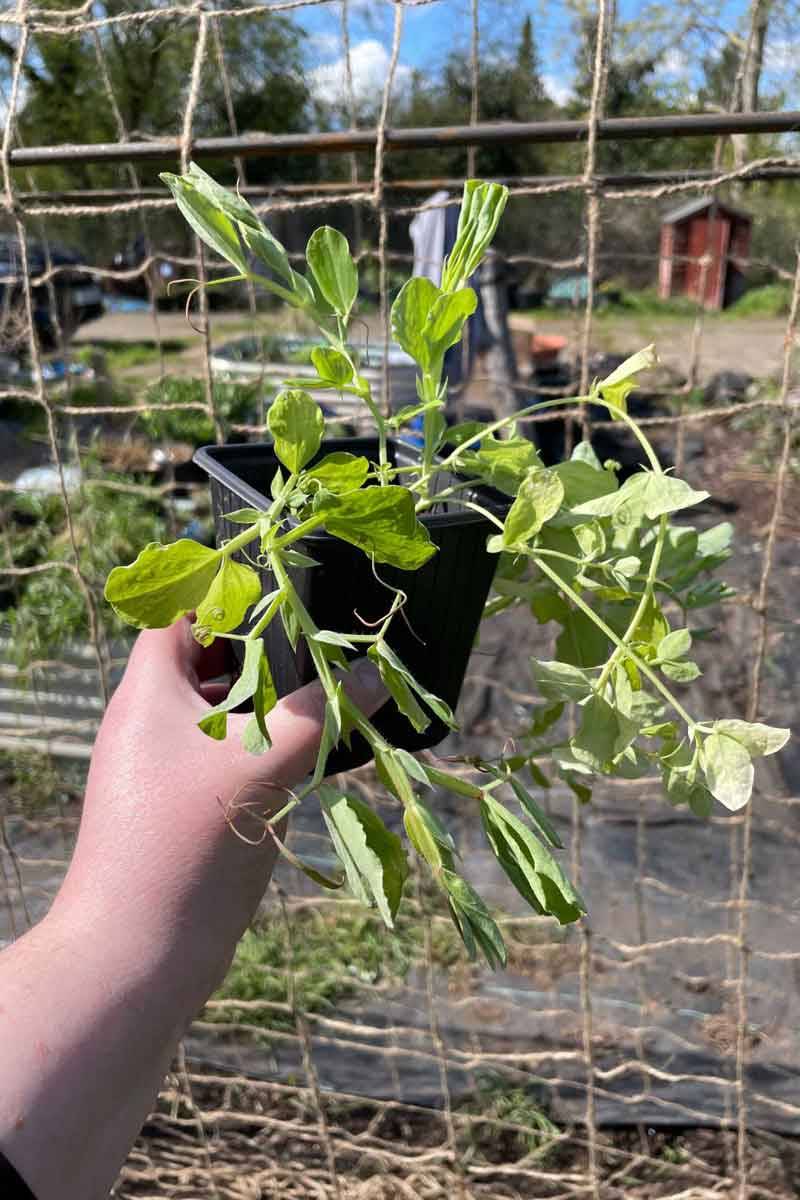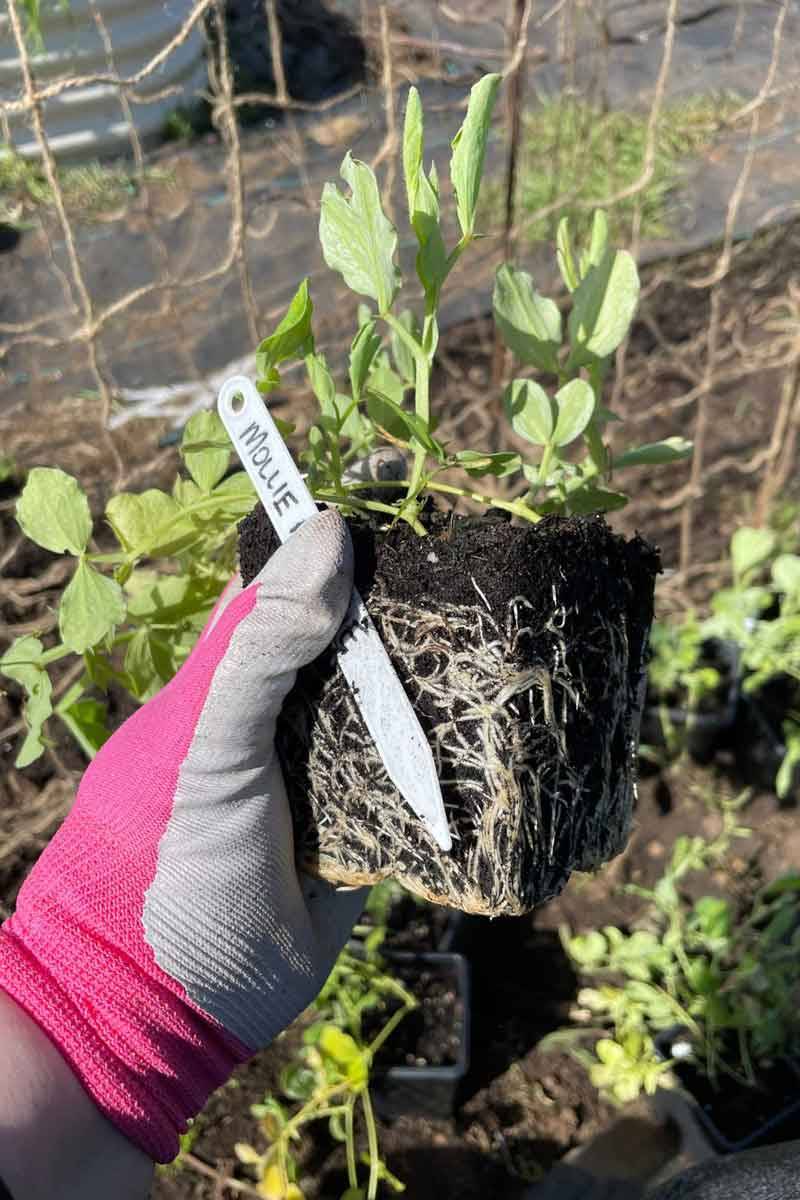 If you have any long plants already, you might want to start tying them onto the netting. I like to keep lengths of ready-cut string in my allotment kit so they're easily at hand when I'm walking round doing my checks. I'm all for a time saving hack!
And the last job was to feed all those hungry vines! I like to use a seaweed tonic at this point because it helps with the green growth but you can use whatever you prefer, some people prefer a slow release feed in the soil when planting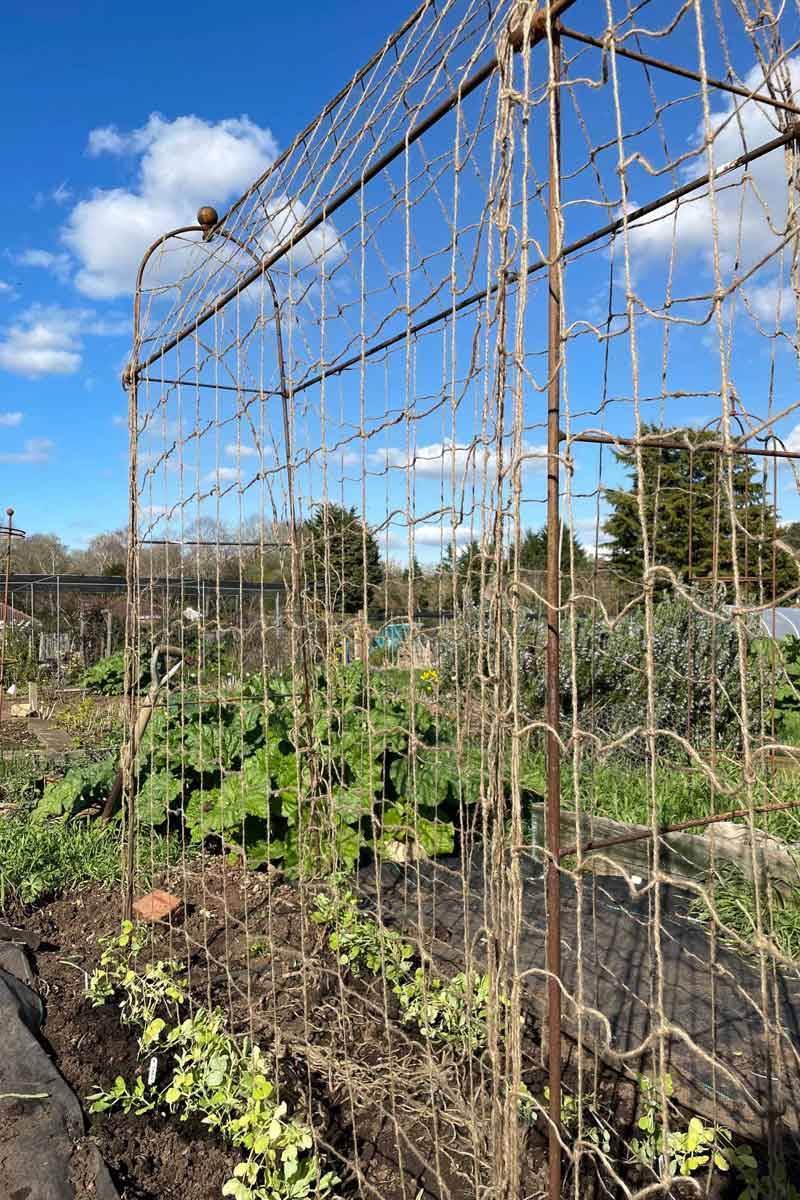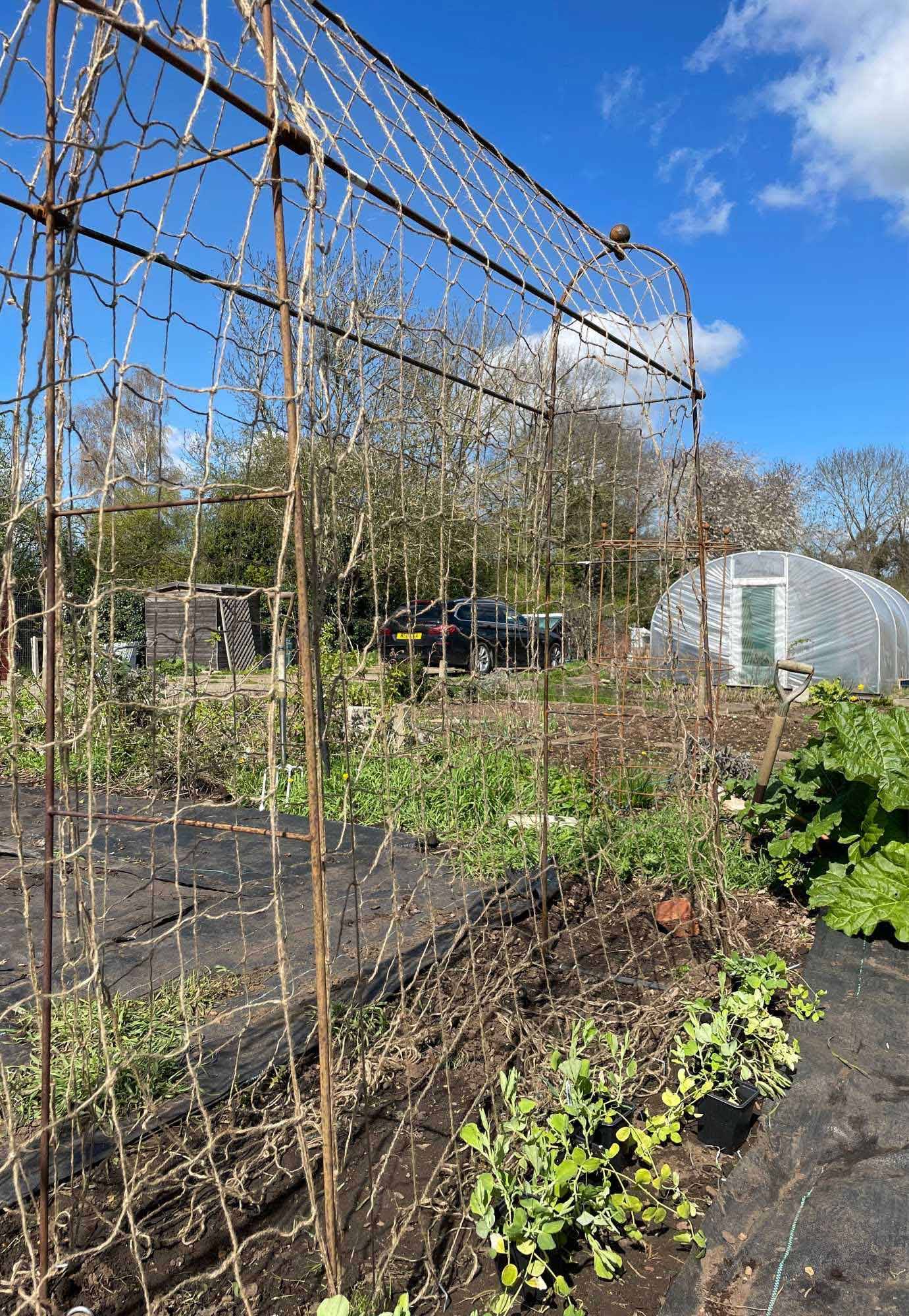 Once my sweet peas were all in the ground, I stood back and admired my hard work and the 6 months of growing to get to this place. I cannot wait to see what they look like when they have got comfy and starting growing again. In the meantime I'll be feeding them every 7-10 days and looking forward to the day when the buds start appearing!
If you want to catch up with me in real-time, please follow me on Instagram @nicoleatcherrygarden and I'll see you back here soon!
Happy growing! 🌷
Nicole 🌸
View this post on Instagram