Lathyrus latifolius Pink Pearl
THIS PRODUCT IS EXEMPT FROM ANY PROMOTIONS, DISCOUNTS AND EXPRESS DELIVERY
LATHYRUS latifolius Pink Pearl, commonly known as Everlasting pea or Perennial pea is a vigorous climbing herbaceous perennial to 2m high with winged stems, paired grey-green leaflets and clear pink flowers from July to September.
Read More
Pack Content: Pack of 1 or 3
Size: 2 or 3 litre pot
Availability:
Pre-order
Due back in:
Spring 2019
Rating:
Minimum Order Value of £50 if your order ONLY contains Herbaceous Plants
(excludes P+P)
LATHYRUS latifolius Pink Pearl, commonly known as Everlasting pea or Perennial pea is a vigorous climbing herbaceous perennial to 2m high with winged stems, paired grey-green leaflets and clear pink flowers are borne in racemes of up to 11 over a long period.
Climbing plants will need trellis or wire supports if grown on walls or fences.
Very hardy - Hardy in the severest climates including exposed upland locations in the UK. Plant can withstand temperatures below -20°C (-4°F).
Herbaceous - Early in the year, typically January till end of March, herbaceous plants might be supplied in 9cm pots to ensure timely despatch.
Lathyrus latifolius Pink Pearl (Perennial Pea)
Height - 2m (6ft) plus
Spread - 2m (6ft) plus
Deciduous - blue-green leaves
Partial Shade - dappled shade
Fertile well drained soil - humus- rich
Flowers 1.5-3cm (½ to 1¼in) long are produced in racemes of 6-11
Clear Pink flowers July to Sept
Supplied in a 2 or 3 litre pot
Available as a single or set of 3
Allow 7 - 14 days for delivery
To support Lathyrus latifolius pink pearl we recommend our range of Garden Obelisks, Garden Arches, Garden Pergola Walkways and our popular Metal Garden Trellis Range:-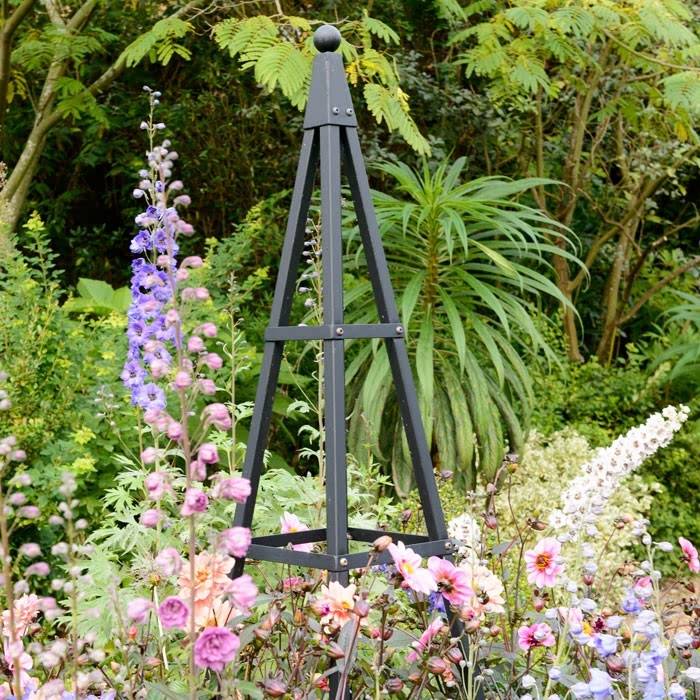 Steel Pyramid Obelisk - Matt Black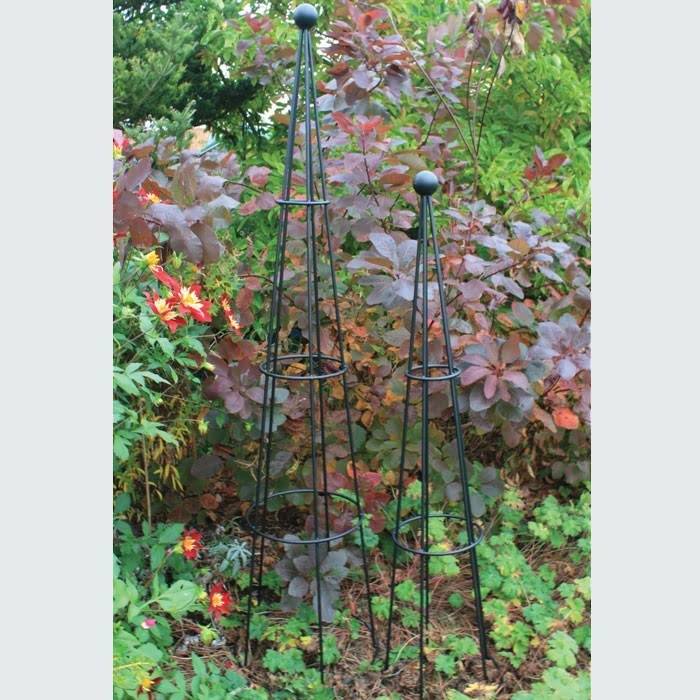 Vintage Wire Cone Obelisk - Matt Black & Rust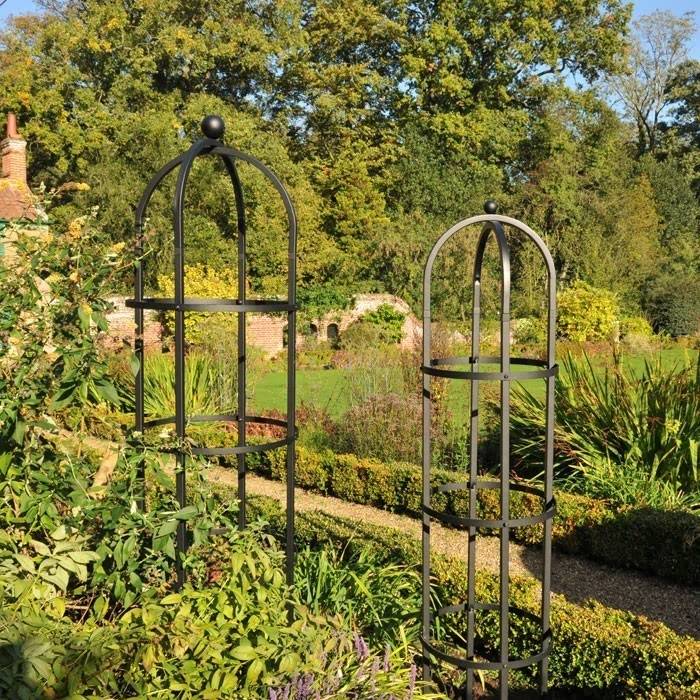 Round Column Obelisks - Matt Black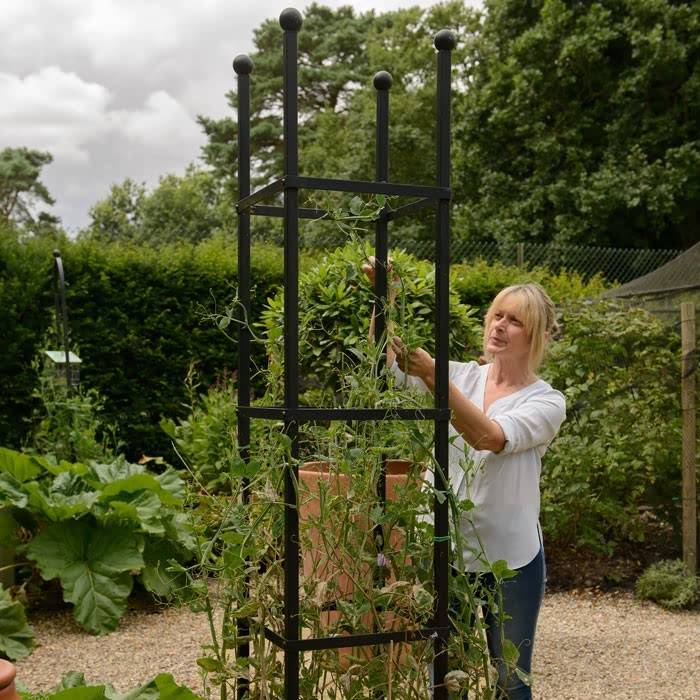 Steel Square Obelisks - Matt Black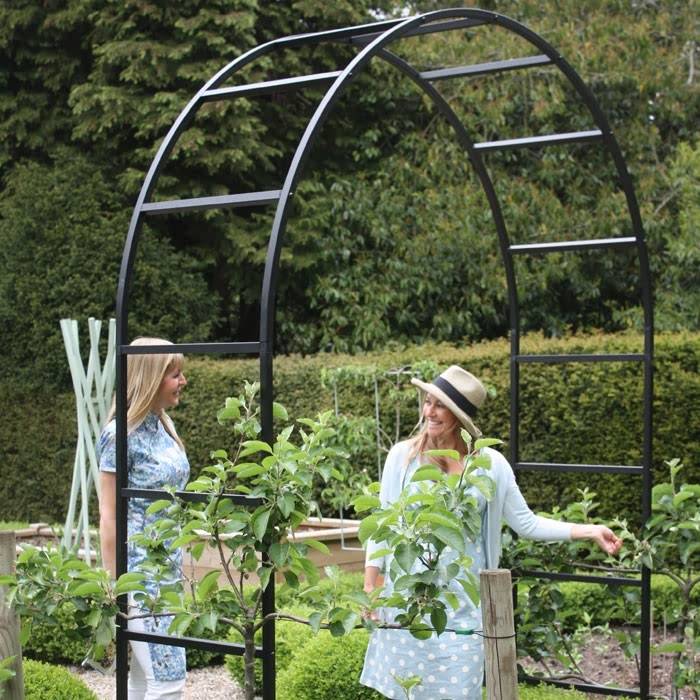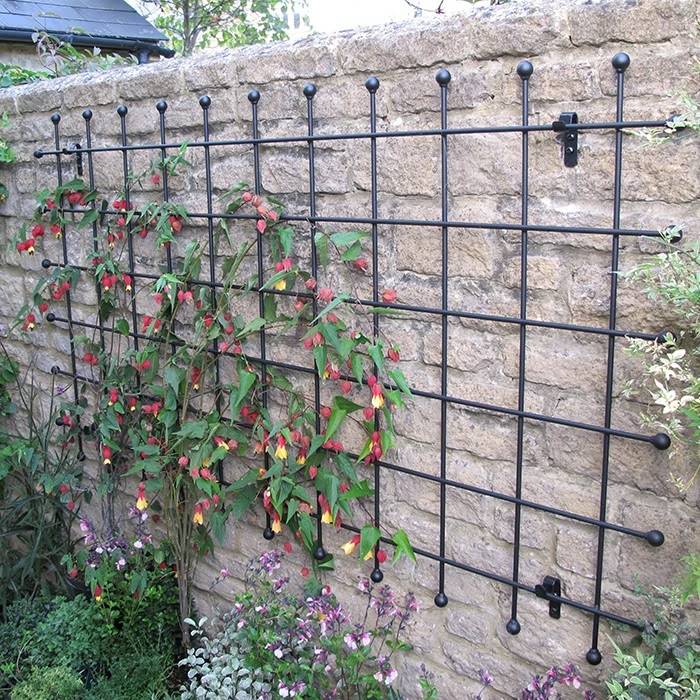 Metal Wall Trellis - Steel Rod Matt Black