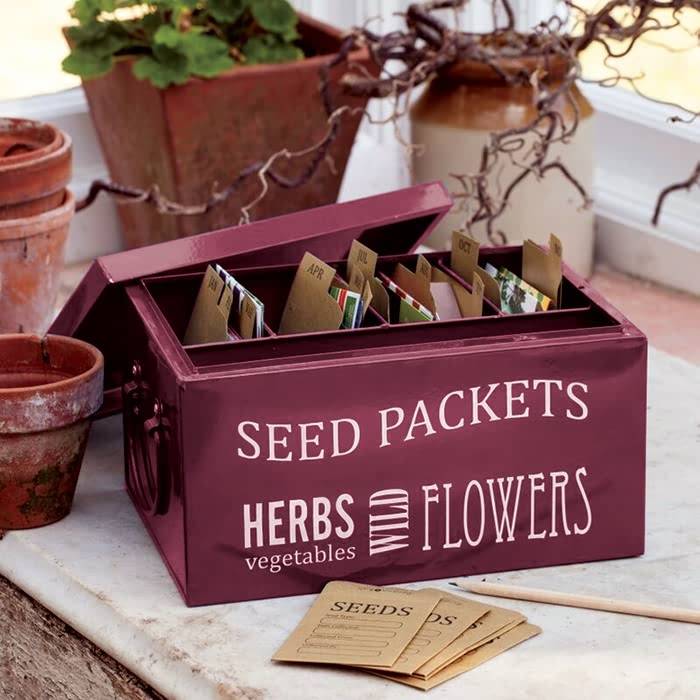 This week we have given the greenhouse a good clean and tidy so it's ready for the less hardy plants to be overwintered and for some autumn seed sowing. The last of the tomatoes were finally sent to the compost bins and the pots, seed trays and root trainers were washed and air dried. The freestanding aluminium staging moved outside and brushed clean and the few slugs found lurking in the dark underneath were removed.
Any pots and trays that are not going to be used for a while will be stored in the potting shed as we don't want to provide 'bed and breakfast' spaces for slugs and snails over the winter. Left over seeds are stored safely away in our Seed Packet Organiser; a great little gift if you're looking for something special for the gardener in your life. A couple of inches of soil has been removed from the greenhouse raised bed planter, it has been dug over and then topped up with some fresh compost. Finally, after another good sweep round and the greenhouse is now tidy for autumn.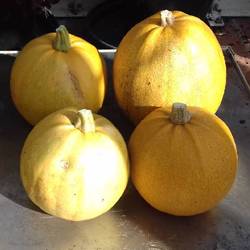 Elsewhere in the kitchen garden the remaining fruit and vegetables have still required additional watering with the watering can. We still haven't had any considerable amount of rain for some time, and with the continued warm weather the broccoli seeds planted just last week have already started to shoot. We are continuing to harvest quite a few squashes and these will again be placed in the greenhouse for their skins to harden before storage.
As we have now turned a corner into October, the trees are providing a stunning array of colours around the kitchen garden, but this does mean the wheelbarrow and leaf rakes are always close at hand. The lime tree has started to drop its leaves too now so it's time to start the big clear up and try to keep ahead - at least until mother nature turns down the temperature and throws in a few more gales. Don't forget to compost leaves into a separate compost bin or leaf composter; leaf mould is a great natural resource as a soil conditioner but will take longer to break down than most of your other compost items.