Here at Stephanie's Kitchen Garden this week we will pricking out the seedlings that are currently growing away strongly in our heated propagator. These will be potted on and labelled up to stand on our greenhouse staging where they will be kept warm by our greenhouse heater. Despite the warm spring weather we are resisting the temptation to take our bubble wrap down just yet as the nights are still very cold.
We will also be planting our early potatoes into the ground. We will be adding a layer on fleece on top of the soil after planting as an insurance policy against late frosts.
The leaves have begun to unfurl on our pear and apple trees, so we will be beginning a weekly foliar feed with Epsom salts this week to ensure strong, healthy, disease resistant leaves.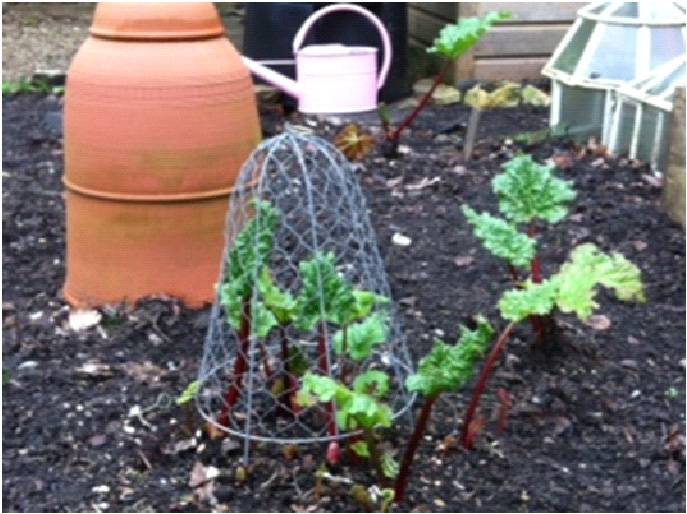 This week we will be harvesting the first rhubarb of the year. Early forced rhubarb is so tasty and sweet that Stephanie will simply chop it into one inch pieces and add a table spoon of Canadian organic maple syrup (so much better for you than sugar) and cook in a pan with a lid on until tender and serve as an accompaniment to rice pudding or with her porridge for breakfast.
Enjoy!