Last week we visited the Bishop's Garden in Norwich for a photoshoot and it was just too beautiful not to share!
The Bishop of Norwich's historic private garden is full of delights including the breath-taking herbaceous borders featured here. This four-acre garden is tucked away right in the centre of the city and has belonged to the Bishops of Norwich for over 900 years.
See a reel of our visit here...
View this post on Instagram
The garden is home to a kitchen garden, wildflower labyrinth, fruit orchard, extensive shrubberies, a small woodland walk and bee hives.
Throughout the garden, you can find many of our products located in many of the intricately designed sections. Firstly, in the garden borders you can find out Grand Pyramid Obelisks making a feature above some of the rare and unusual plants. As well as our Gothic Garden Arch and Espalier Growing Frames which create a little seating nook amongst the borders.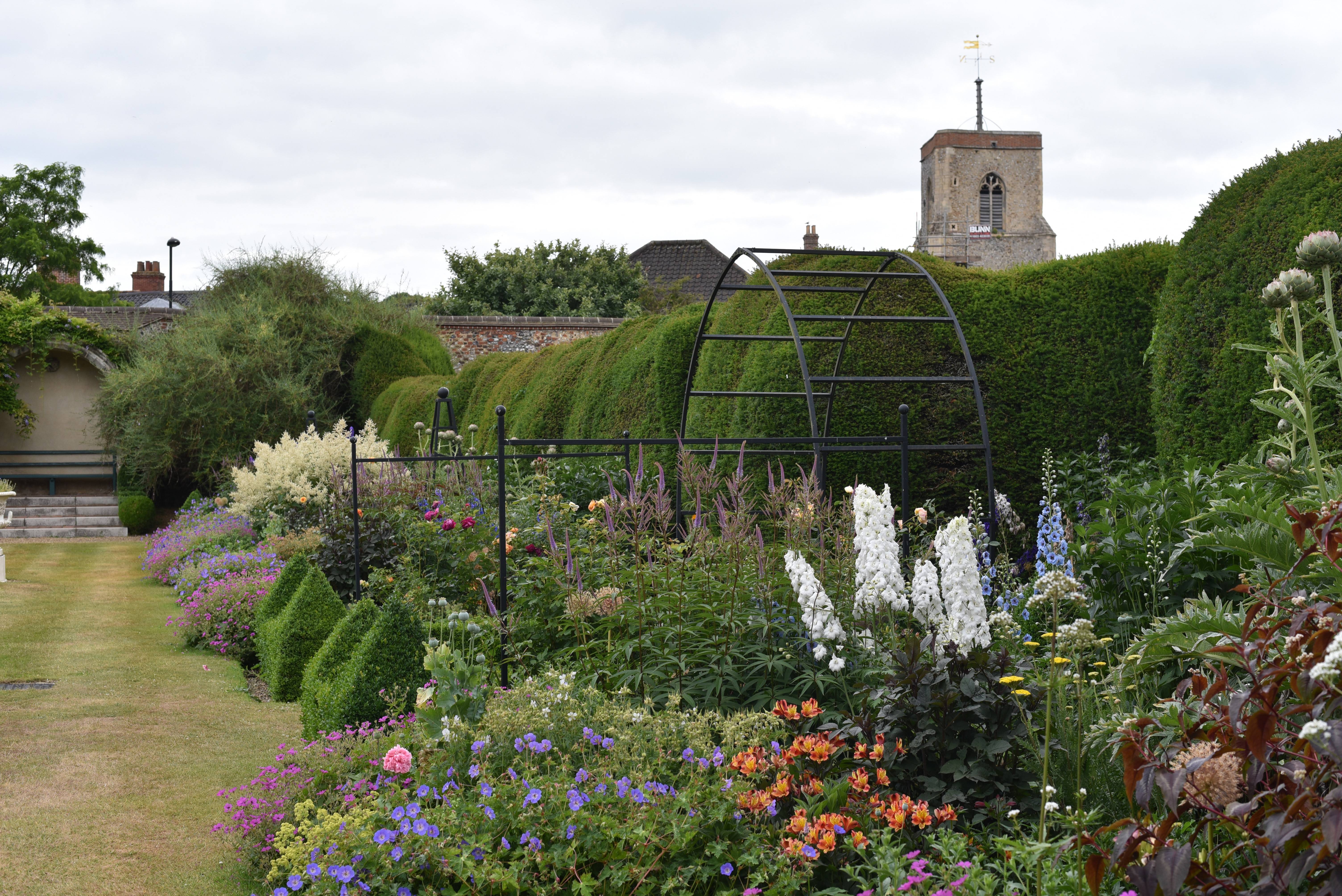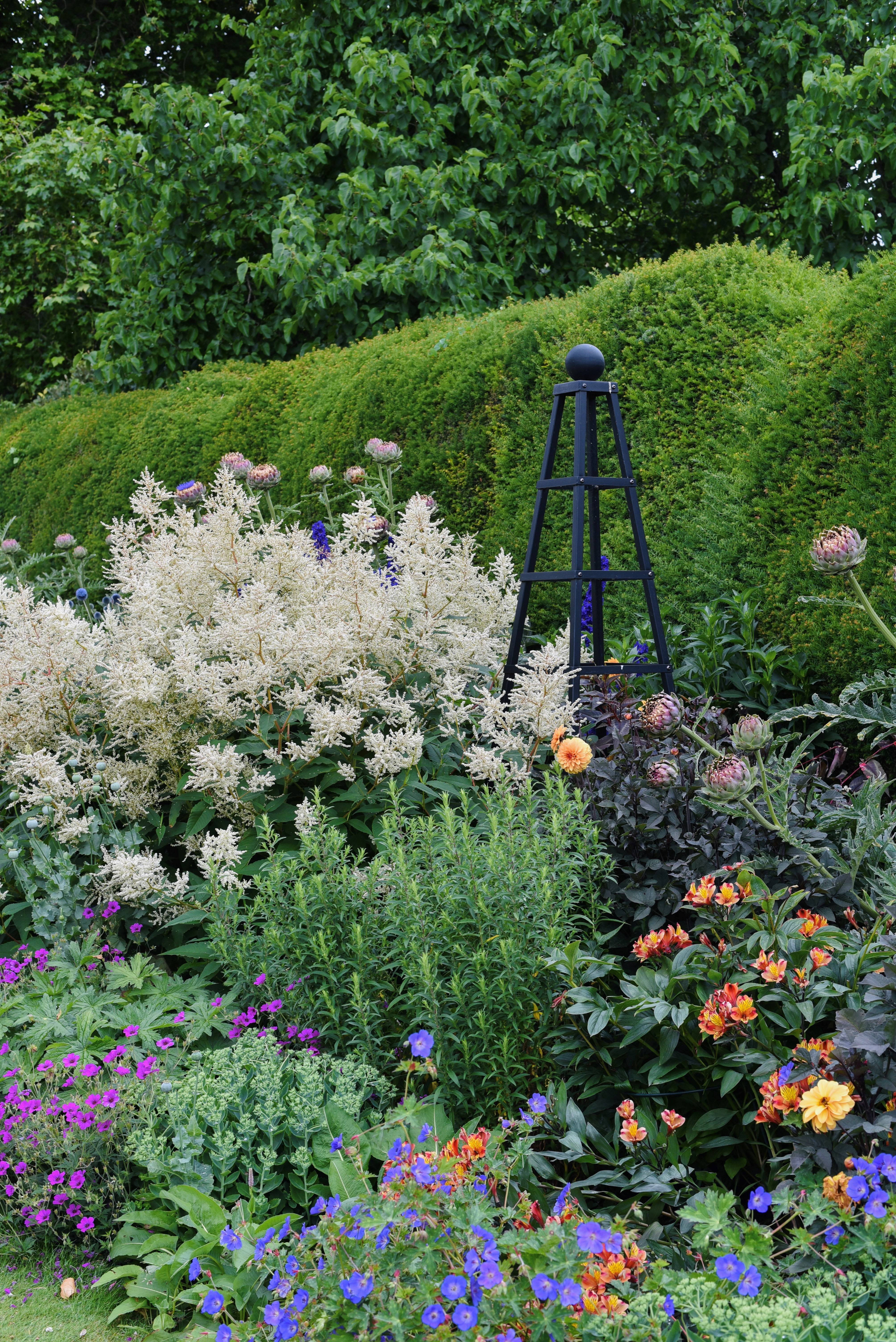 Harrod Espalier Growing Frame, Gothic Garden Arch, Steel Grand Pyramid Obelisk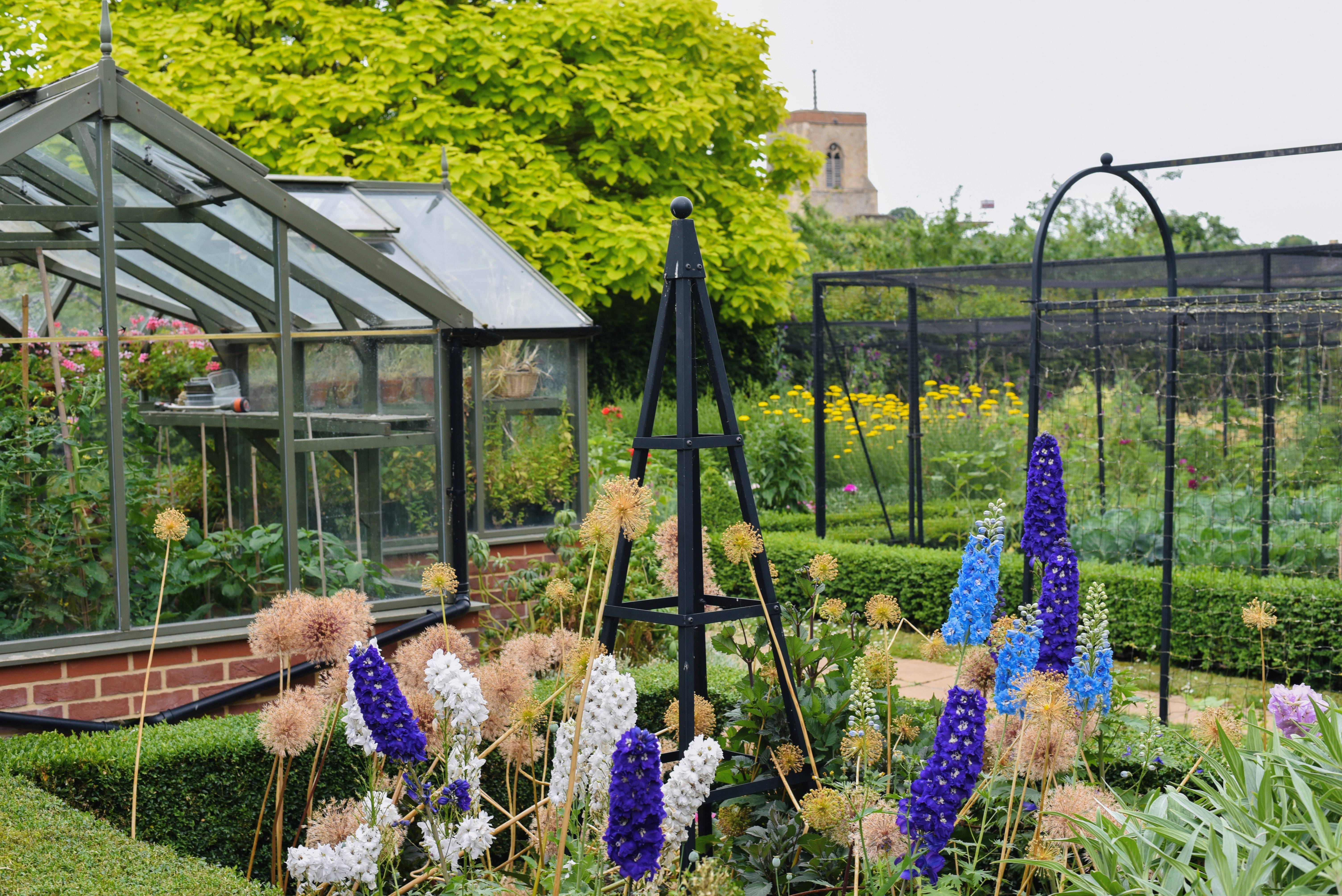 Within the kitchen garden you'll find a beautiful greenhouse beside one of our Steel Fruit Cages bordered by a short hedge keeping their crops safe from birds. Our Superior Bean frame also makes a feature next to one of our Pyramid Obelisks.
Although we visited on a rather cloudy day, the garden borders found here were like a sea of colour washing over you!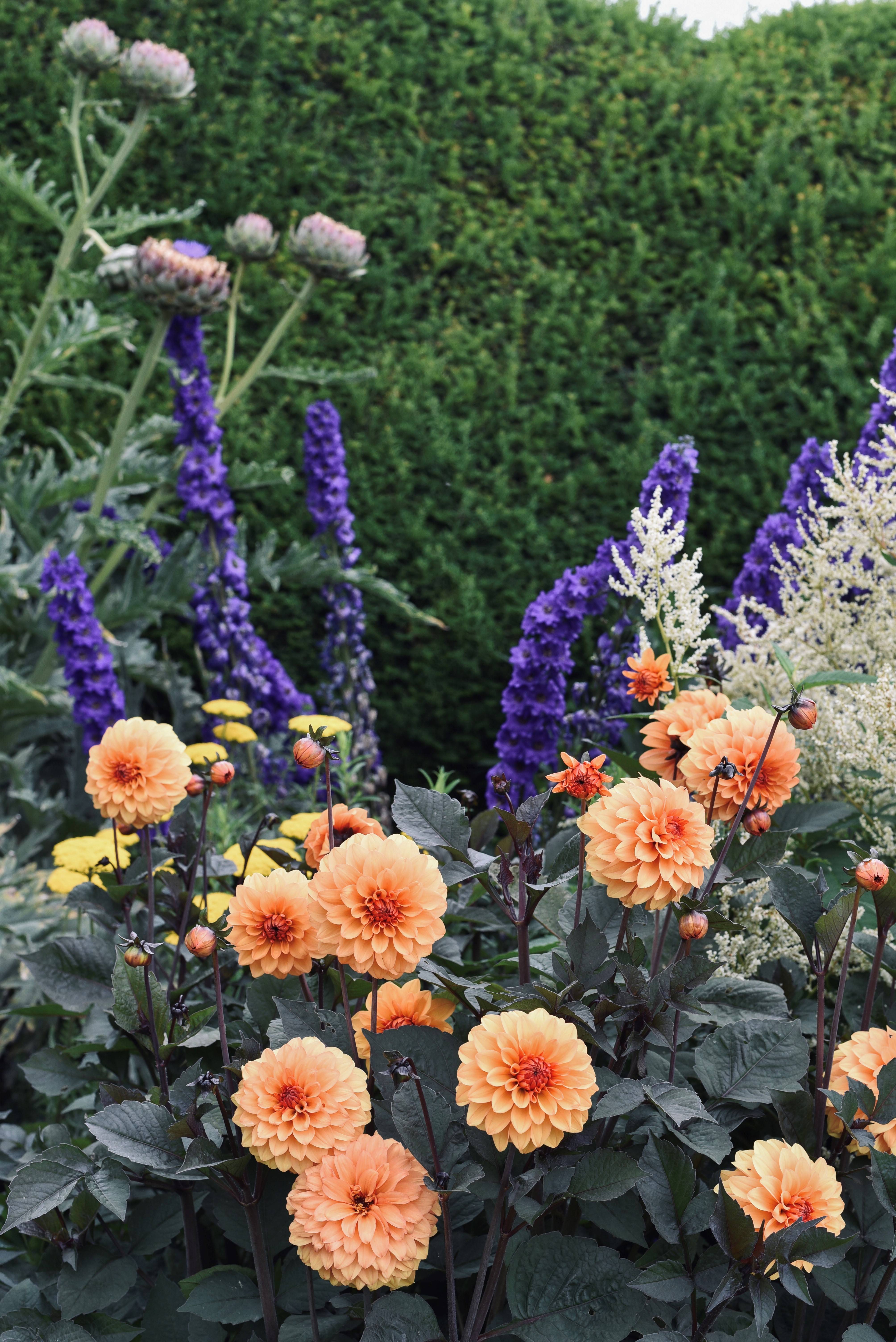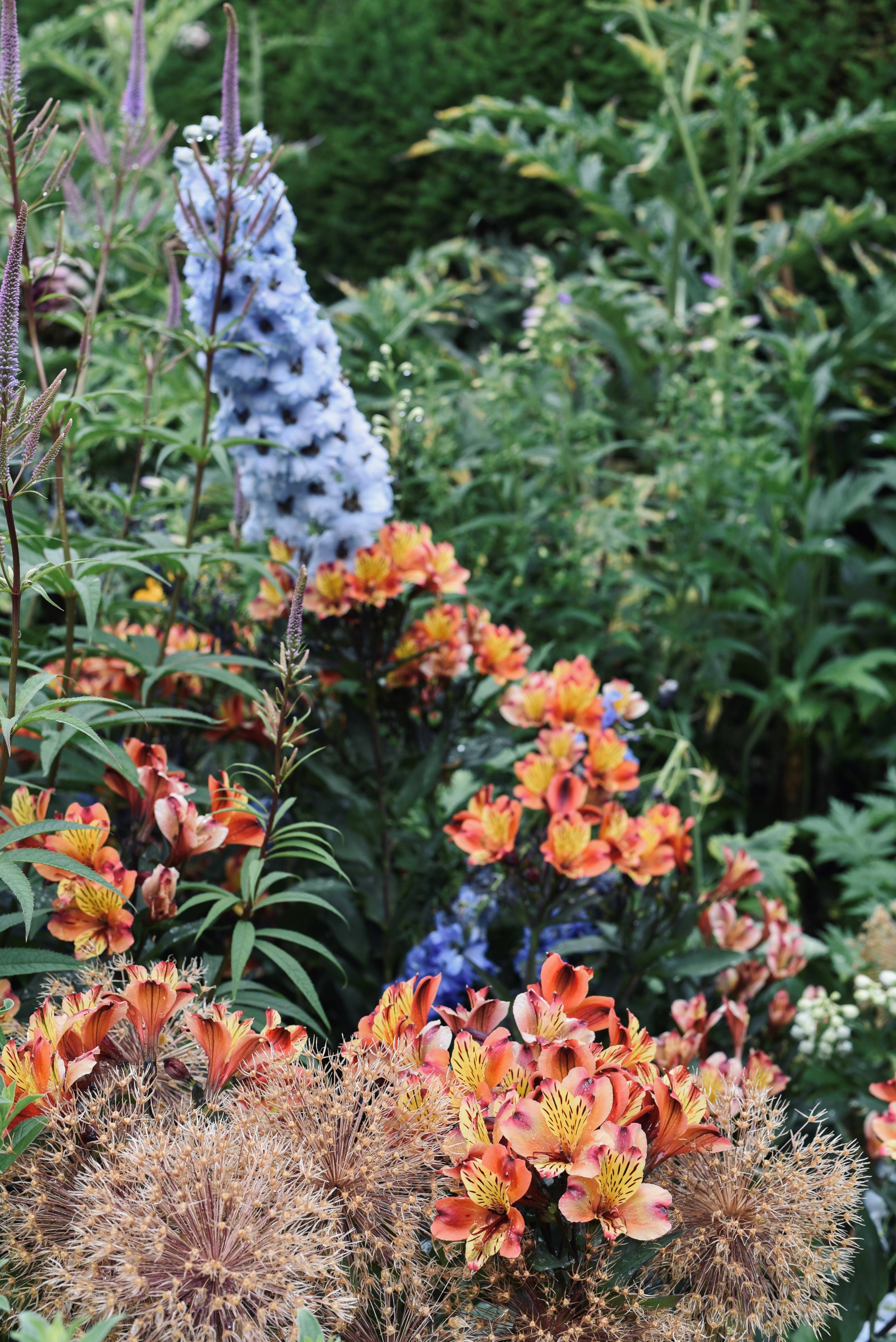 We especially loved the exotic looking Indian Summer Alstroemeria and peachy-orange Dahlias which complimented each other massively. The borders were also scattered with a range of bright blue, purple and white Delphiniums which loomed around the obelisks.
You could find Artichokes towering above many of the other plants here amongst the borders. Although many of the flowers had passed, there were still a few dotted around with a trace of their neon purple flowering heads.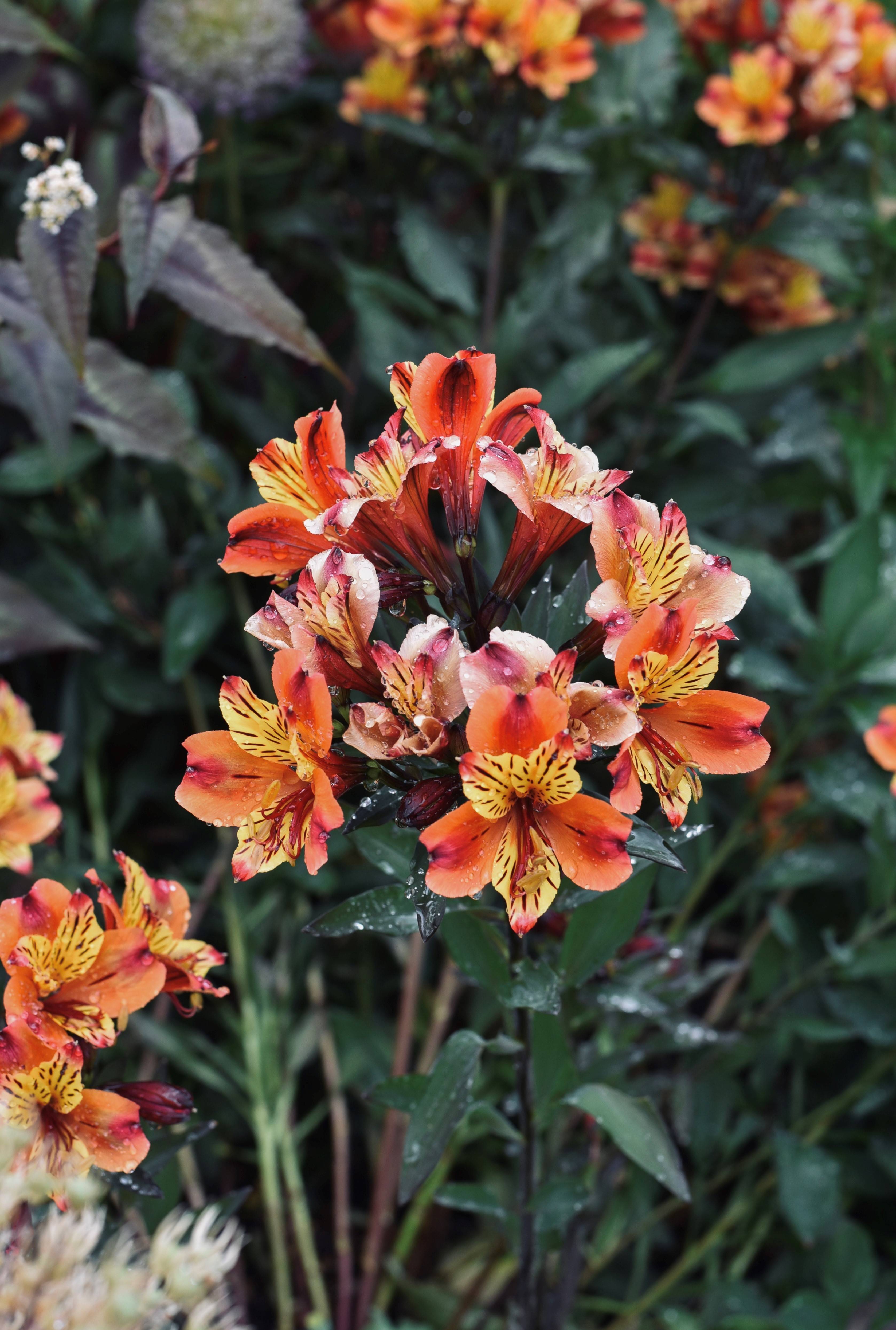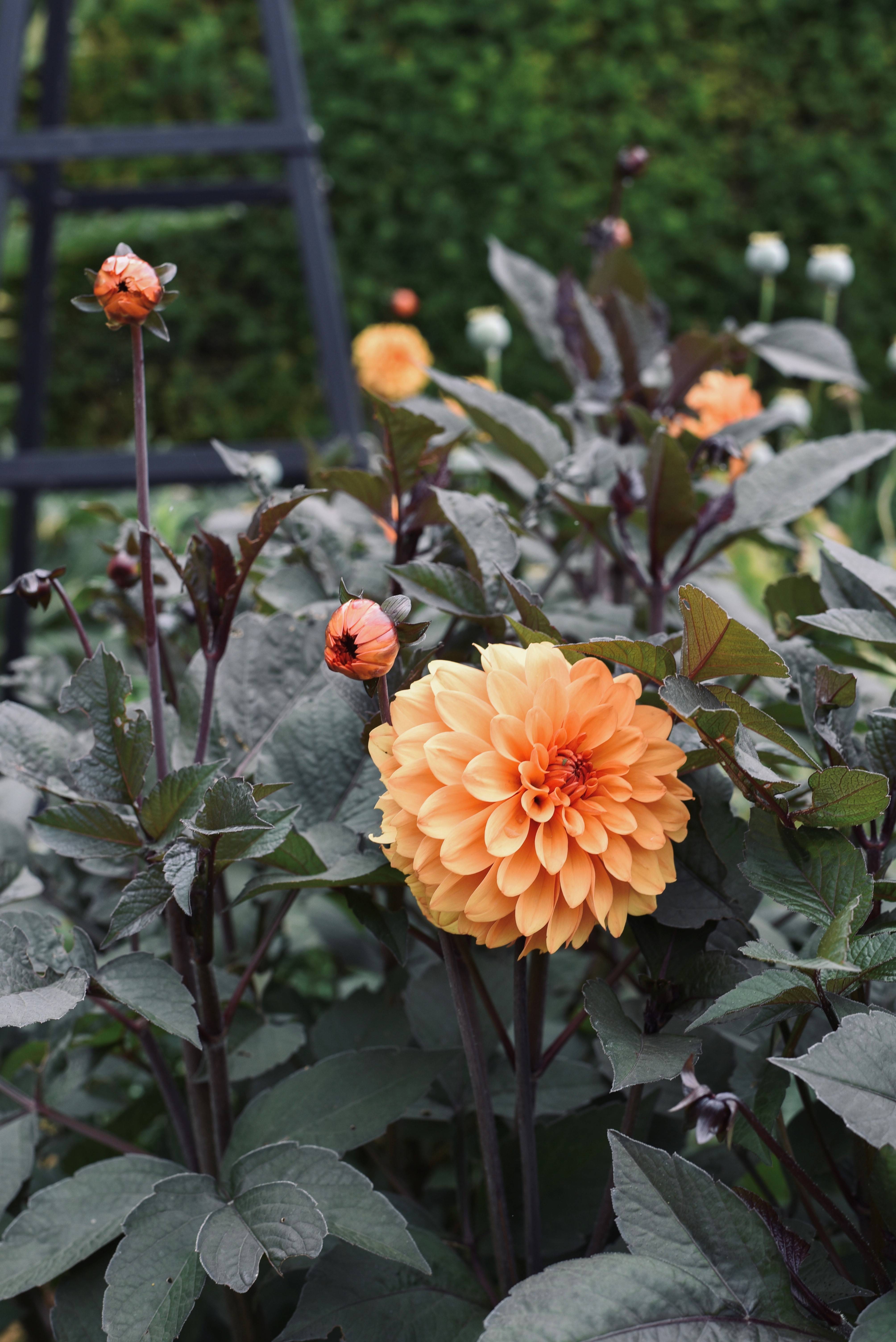 Fancy seeing the garden yourself? Find the opening dates & times of the Bishop's Garden here.