Actinidia kolomikta - Variegated Kiwi Plant
£9.95 P&P
Actinidia kolomikta is a variegated kiwi climbing plant that will make a beautiful statement in the garden with its dark green ovate-oblong leaves which become variegated with white and pink
Read More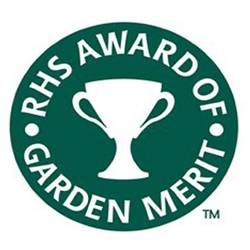 Actinidia kolomikta is a variegated kiwi climbing plant that will make a beautiful statement in the garden with its dark green ovate-oblong leaves which become variegated with white and pink.
This attractive climbing plant originates from Eastern Asia and is hardy in most places throughout the UK even in severe winters being able to withstand temperatures down to -15°C (5°F).
The Actinidia is a large vigorous deciduous twining climber which produces clusters of 3 flowers about 2cm across followed on female plants by smooth, oblong, yellow-green fruit.
Actinidia klomikta is a variegated climbing kiwi plant
Origin: Eastern Asia
RHS Award of Garden Merit
Twining Climbing plant
Hardy plant ideal for UK able to withstand temperatures as low as -15°C (5°F)
Height - 5m (15ft) or more
Pest and disease tolerant
Deciduous plant - dark green leaves variegated white and pink when mature
Prefers partial shade - against a wall or into a tree (would also climb well over garden arches
Flowers May to June
Scented flowers
Prefers fetile well drained soil
Allow up to 14 days for delivery
Pesticide Free
To support Actinidia kolomikta we recommend our range of Garden Obelisks, Garden Arches, Garden Pergola Walkways and our popular Metal Garden Trellis Range:-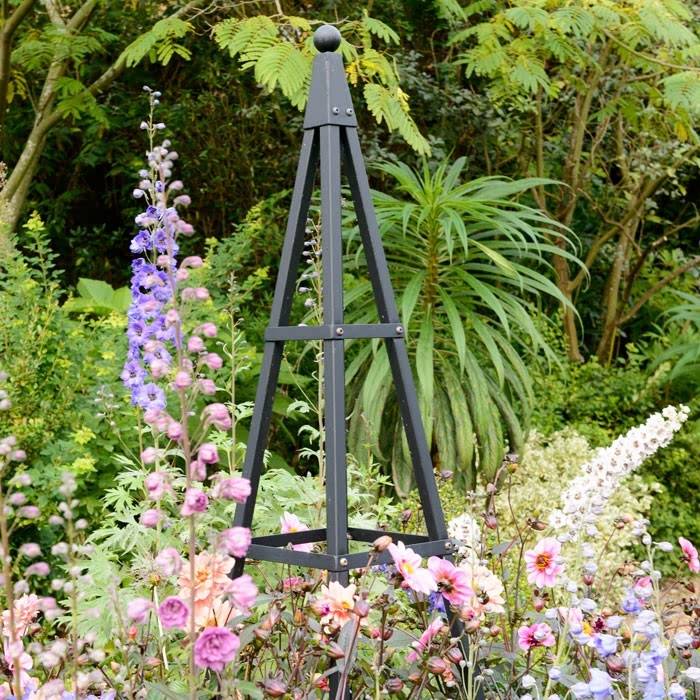 Steel Pyramid Obelisk - Matt Black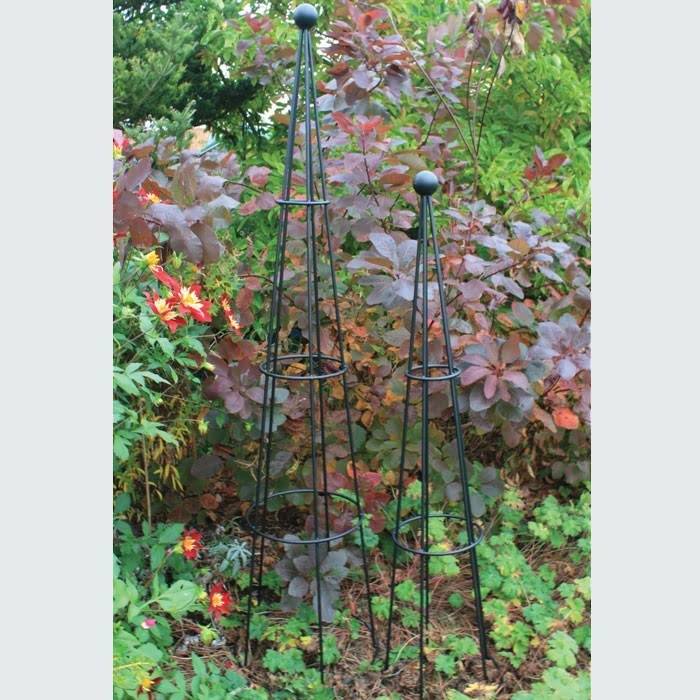 Vintage Wire Cone Obelisk - Matt Black & Rust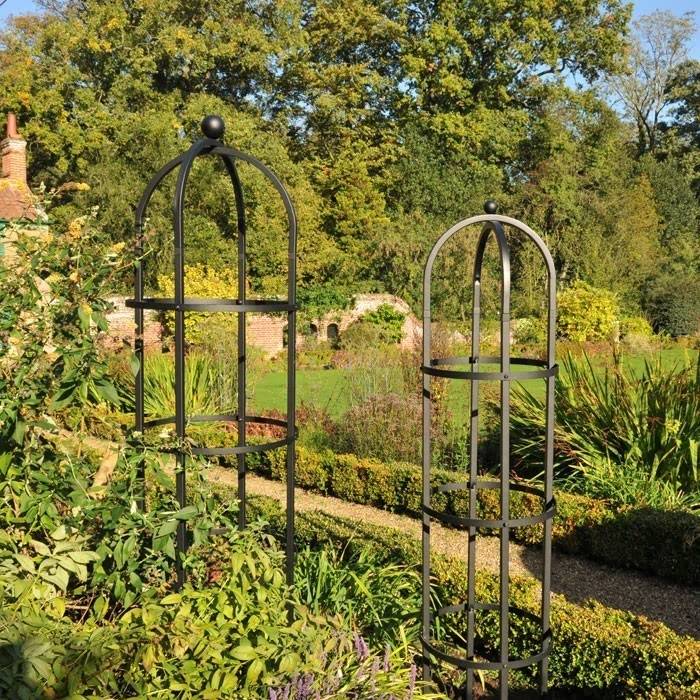 Round Column Obelisks - Matt Black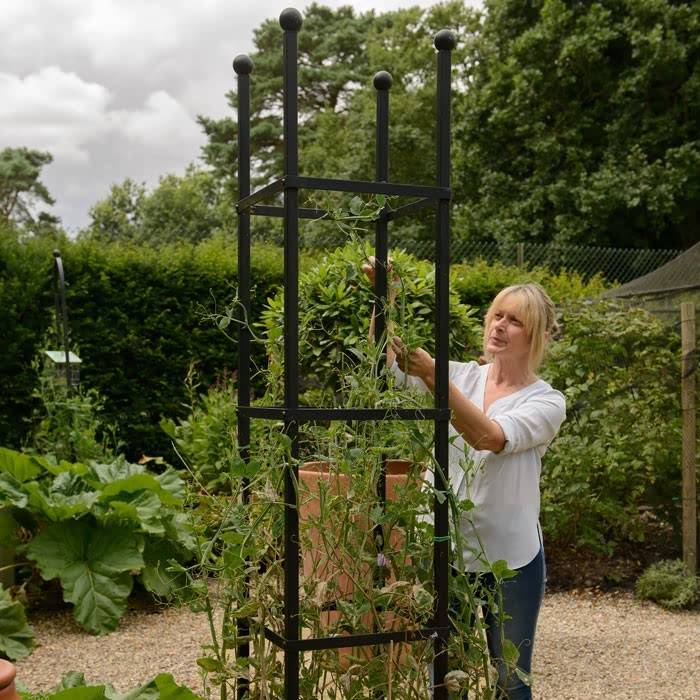 Steel Square Obelisks - Matt Black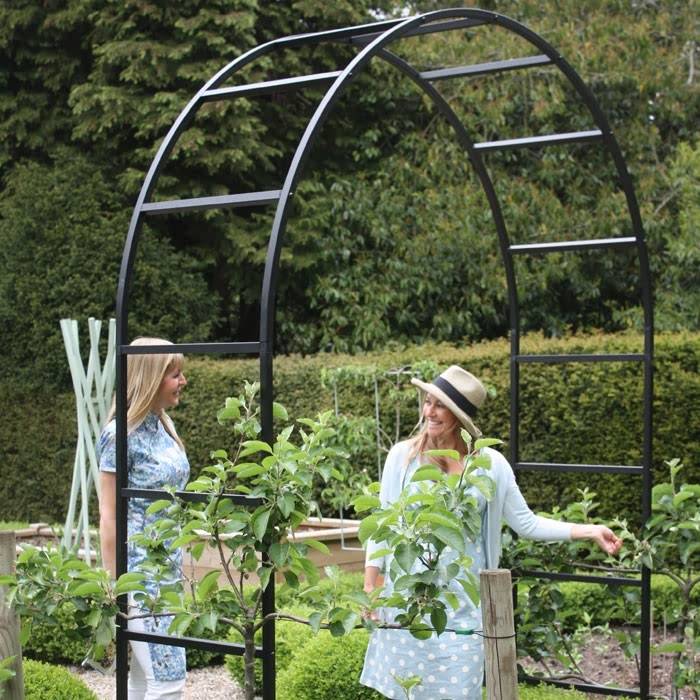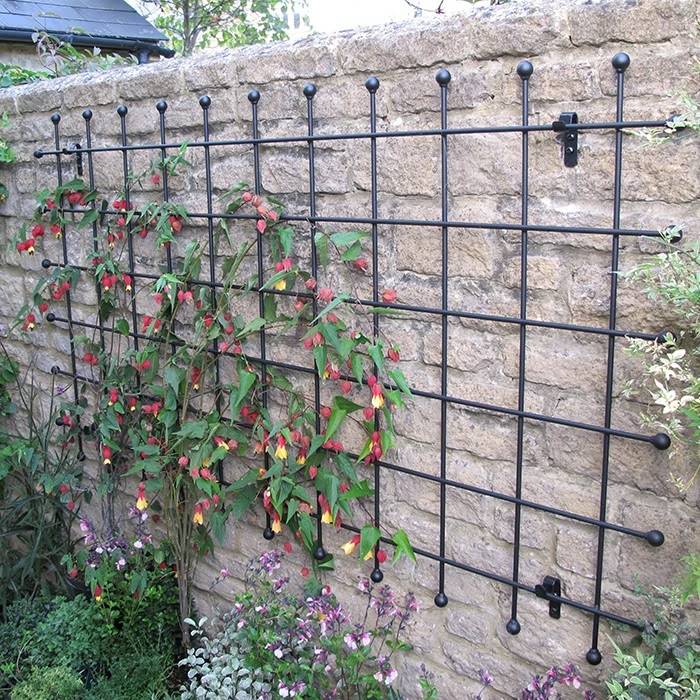 Metal Wall Trellis - Steel Rod Matt Black