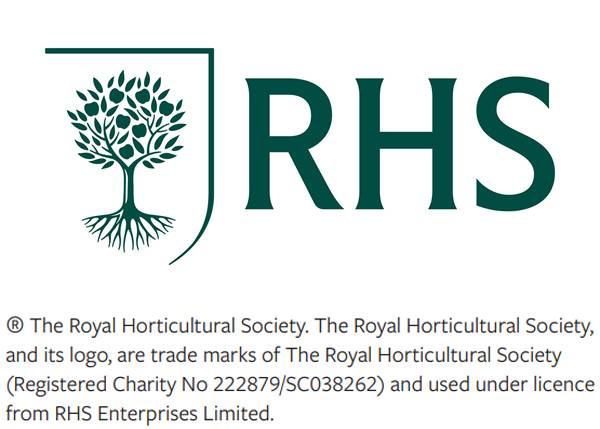 The Southwold Lobster Pot Plant Supports, endorsed by the RHS are handcrafted in Suffolk, each support is hand etched for a unique aged patina and will make a great feature in beds and borders.
*Special Offer - Buy set of 3 lobster pots (small/med/large) & Save 10%!*
The Lobster pots are available in 3 sizes, the small support measures 0.75m High x 0.47m diameter, the medium measures 0.93m High x 0.55m diameter and the large support measures 1.1m High x 0.65m diameter. The supports can be pushed up to 17cm into the ground depending on the height of the plant being supported.
This traditional style grow-through plant support is ideal for supporting all types of large perennials such as peonies or dahlias and and can also be used in the vegetable garden for supporting dwarf bean plants.
The supports are made using strong 10mm diameter solid steel rod and are supplied as one fully welded piece, no assembly required. The supports are hot dip glavanised and then hand etched to give a unique aged patina which develops and improves as the plant support weathers. All Lobster pots come with a 25 year structural guarantee.
The lobster pots will also add interest to your borders in winter and can be used as a cloche to protect delicate plants in colder weather by simply stuffing the framework with straw.
Southwold Lobster Pot Plant Supports - Handcrafted in Suffolk
Exclusive - designed and made by us in the UK
RHS Endorsed
25 year structural guarantee
Made using strong steel rod 10mm diameter
Ball finial measures 90mm diameter
Supplied as one piece fully welded
Hot dip galvanised and hand etched finish
Unique antique patina which develops over time
Available 3 sizes - small, medium and large
Small Lobster Pots measure 0.75m High x 0.47m Diameter
Medium Lobster Pots measure 0.93m High x 0.55m Diameter
Large Lobster Pots measure 1.1m High x 0.65m Diameter
All sizes can push up to 17cm into the soil depending on the height required
Ideal for large perennials such as peonies, dahlias, roses, delphiniums and oriental poppies
Lobster Pot Plant Supports are also available in Matt Black, Lichen Green and Rust finishes
The Southwold Lobster Pot plant supports are part of our popular Southwold Collection which includes Garden Furniture, Plant Supports, Obelisks and Trellis - view the collection here.
5th April 2022
The photos make this support look like it is pale green, when actually it is dark grey. I still like it, but it was a surprise when it arrived.
SOUTHWOLD GARDEN COLLECTION
This new handcrafted traditional collection takes its name from the popular Suffolk coastal town of Southwold, just a short distance from Harrod Horticultural where we design and manufacture the range in our workshops.
TIMELESS ELEGANCE
The range is inspired by traditional blacksmith designs which became popular at the start of the industrial revolution over 200 years ago. Many of the shapes, forms and general look and feel quote directly from this heritage.
HIGH SKILLED PRODUCTION
All of the products in our Southwold range are hand made by skilled technicians and finished in our workshops in Suffolk where we have been manufacturing for over 65 years. Due to the handmade nature of the products all pieces are unique, these slight differences add real soul and charm in a world of mass produced conformity. Before final finishing all of the products are dipped in a bath of molten zinc which envelops the steel in a blanket of sacrificial rust protection. Each product is therefore extremely tough and durable, and will withstand the most extreme British weather.
DURABLE FINISH
Before the final finish, each obelisk is hot dip galvanised and then chemically 'etched' by hand after the zinc coating is applied leaving an antiqued patina appearance which improves as the product weathers. The magic of the finish, is that the character of each piece only improves with age, the more the seasons pass the more the appearance is enhanced.
The Southwold Lobster Pot Plant Support framework is guaranteed for 25 years.
What The Press Say
---
Landscape and Urban Design
March 2021
Harrod Horticultural unveils stylish new additions to their handcrafted Southwold Collection
After launching the Traditional Garden furniture range, which combines comfort, beauty and quality. Harrod Horticultural are excited to introduce a number of delightful complementary garden pieces which enable the handsome silvery grey patina of the Southwold Collection to be flowed throughout the garden. From formal dining sets and side table to towering obelisks, supports, trellis and traditional pergola. Harrod have everything required to perfectly enhance your garden or patio, whilst complementing its natural beauty.
---