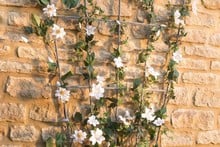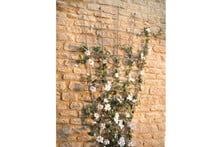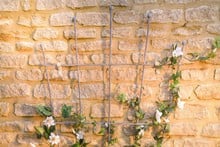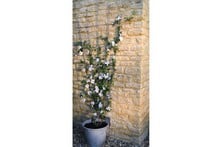 Southwold 5 Finial Fan Trellis
The Southwold 5 Finial Fan Trellis is based on our existing trellis, but has a unique hand etched finish to complement our Southwold Furniture and Planters. The trellis is made using strong 8mm solid steel rod with 25mm ball finials for an attractive finish and they are maintenance free, with the antique patina improving as the trellis weathers.
Read More
£9.95 Delivery
Need Convincing?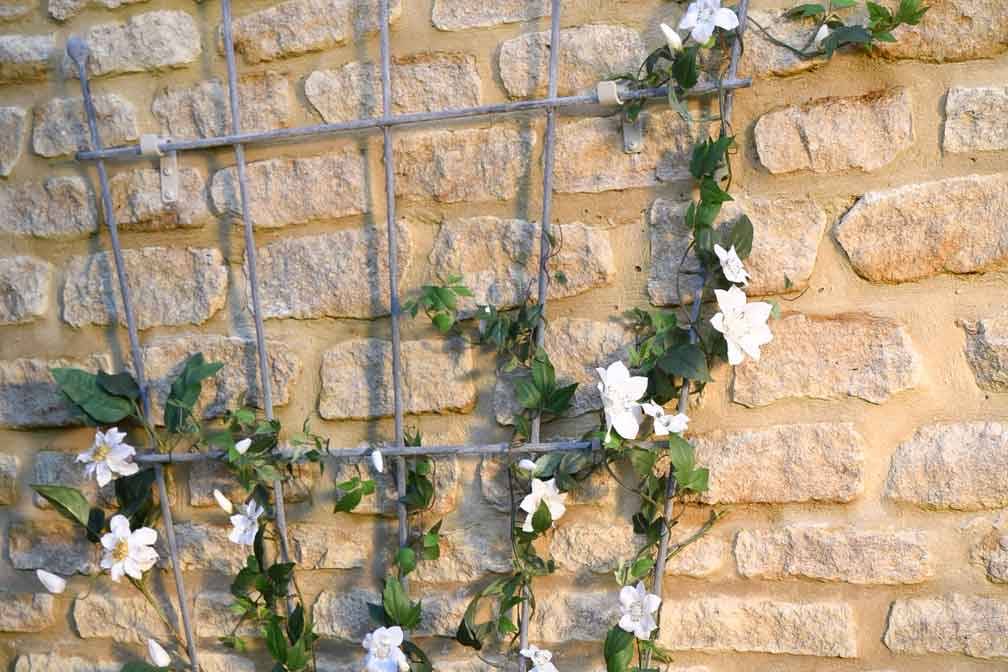 Southwold 5 Finial Trellis
The Southwold 5 Finial Fan Trellis is based on our existing trellis, but has a unique hand etched finish to complement the our Southwold Furniture and Planters. Exclusively designed and made by us in teh UK, the trellis is made using strong 8mm solid steel rod with 25mm ball finials for an attractive finish and they are maintenance free, with the antique patina improving as the trellis weathers.
Each trellis is supplied with brackets that keep a 25mm gap between the wall and plants. This allows air to circulate for plant health and lets the plants twine freely through the garden trellis panel. The brackets are supplied in a galvanised finish to complement the trellis.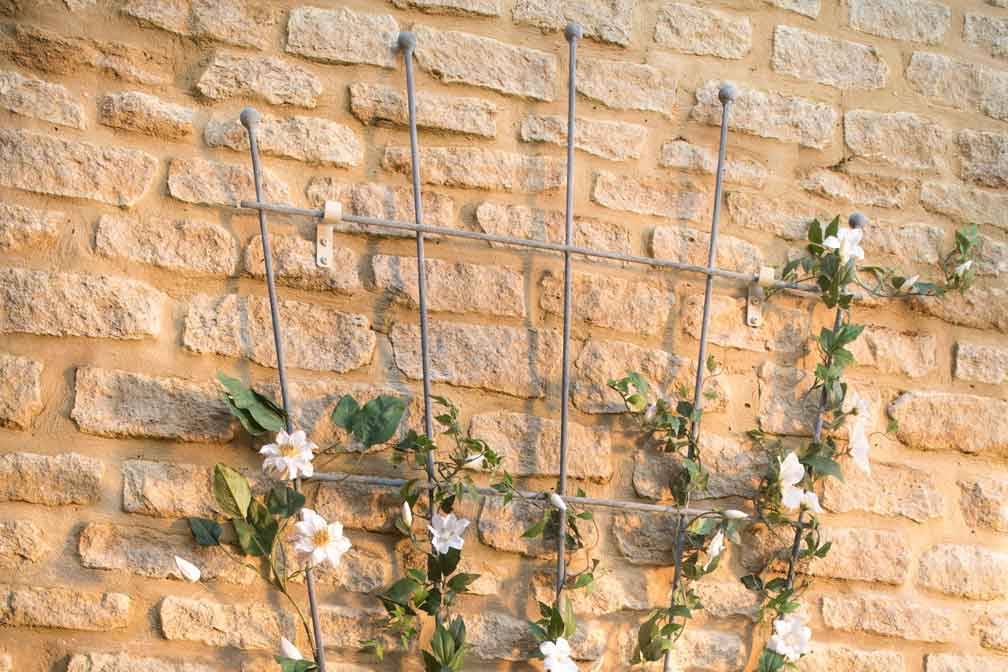 Handcrafted in the UK
The beauty of the Southwold trellis is the unique finish. The trellis is galvanised and then hand etched to create an antique style patina which develops as the trellis ages. Maintenance free, each trellis comes with a 10 year guarantee and will be a beautiful addition to the garden for years to come.
The Southwold 5 Finial wall trellis panels will soften and decorate garden walls to become a beautiful link between house and garden. Made to last and much more enduring than timber designs.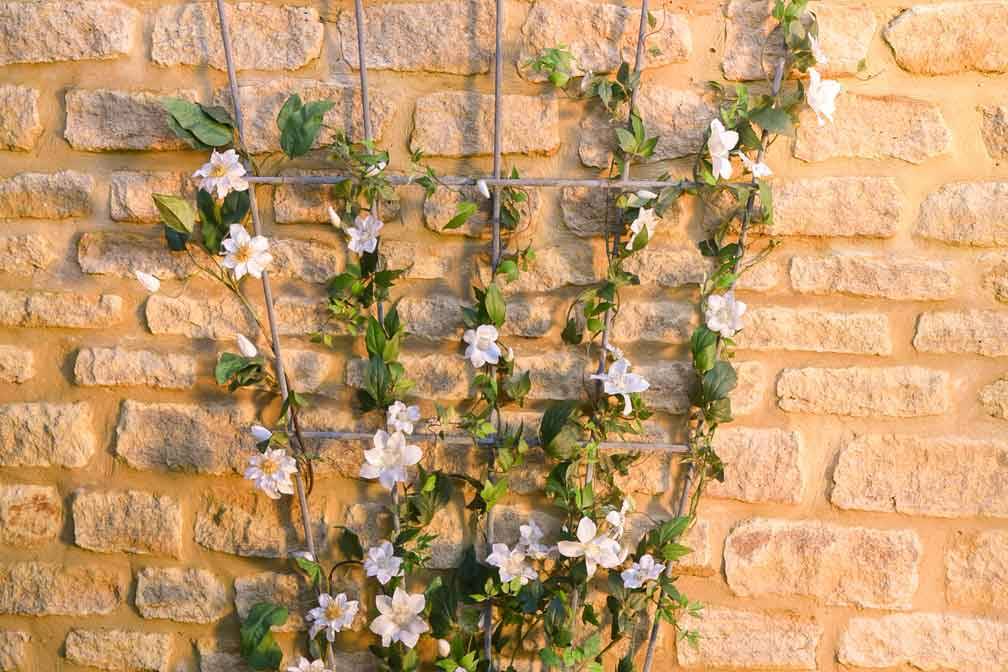 Technical Details
5 Finial Fan Trellis Panels made using strong 8mm solid steel rod with 25mm ball finials
All panels are 1.7m high
Measures 0.87m wide at the top and 0.35m wide at the bottom
Fully galvanised
Unique etched antique style finish - improves as the trellis weathers
Maintenance free and comes with a 10 year guarantee
One piece fully welded panels
Designed to be wall mounted
Brackets & Fixings keeps the trellis 25mm from wall for air circulation
Brackets are in a plain galvanised finish
Allows air to circulate - reducing humidity
Room for plants to freely twine around panel
Ideal for climbers like rambling roses and honeysuckle
The Southwold Trellis perfectly complements our popular Southwold Collection of Furniture, Planters, Plant Supports and Obelisks - see the whole range here.