The first ever autumn RHS Chelsea Flower Show has come to an end however, we're still reminiscing on the once in a lifetime event.
Let's take a look back at all of the Artisan, Sanctuary, Feature and Show Gardens, as well as the all-new Container and Balcony gardens which made their first appearance at this years show. Not to mention all of the incredible trade stands that were at the event.
This year we were lucky enough to be to get involved in the incredible, Gaze Burvill tradestand, designed by the talented Ann-Marie Powell. The stand was situated on Main Avenue and you could not miss it. The stand was breath taking to say the least, and Gaze Burvill along with everyone involved went on to win not only the Director General Award, but Best Tradestand!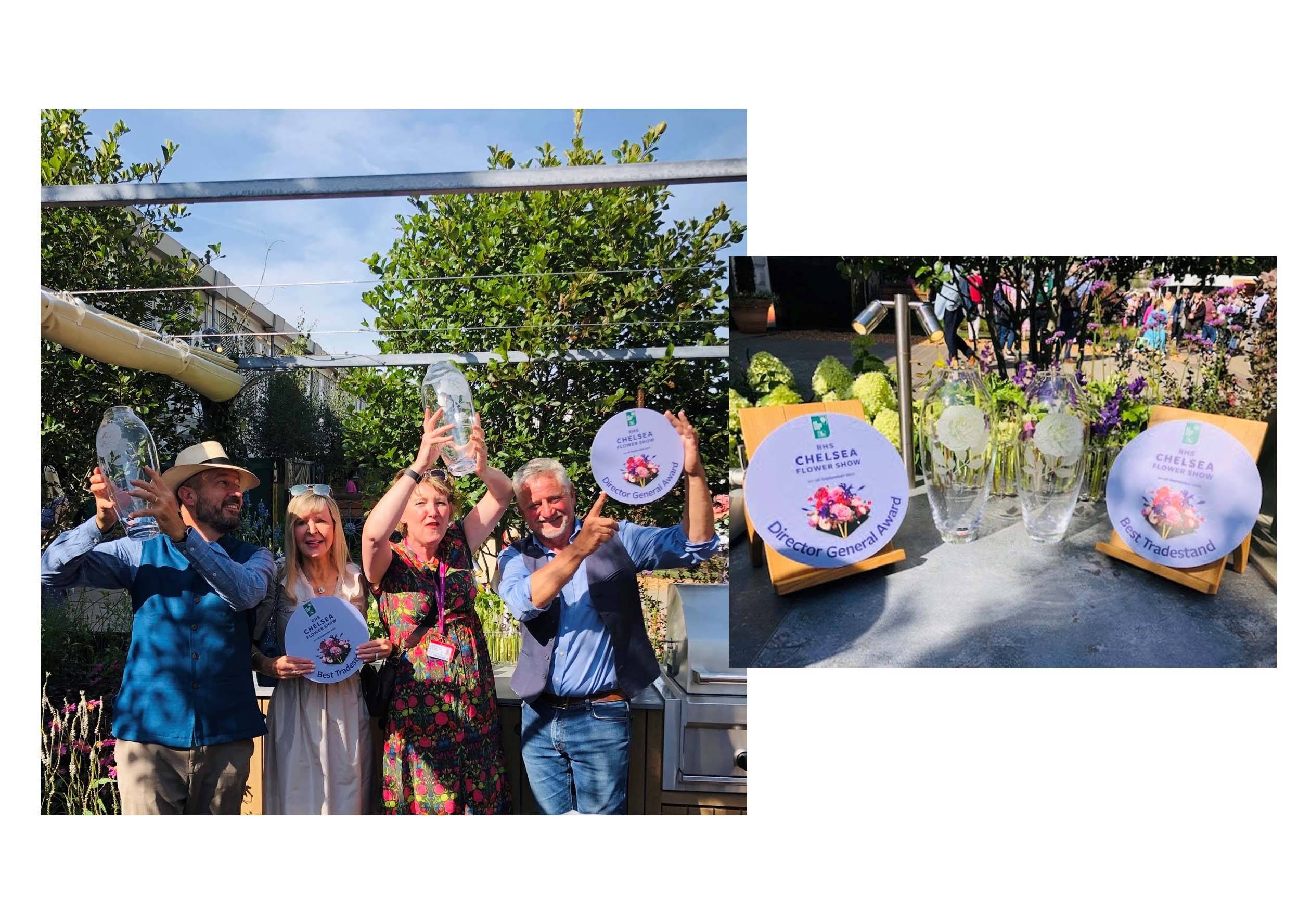 The Garden has been designed by the incredible Ann-Marie Powell and is said to:
"Reflect this shift in communal psyche and her surrounding locale (the AMPG studio, like Gaze Burvill is based in the beautiful Hampshire countryside) and the joy of reuniting together with friends in a garden setting." - Ann-Marie Powell
The floral arrangements were created by Arthur Parkinson using freshly cut flowers from Sarah Raven's Perch Hill Farm. Arthur explains the floral arrangements as "Celebrating the harvest that nature gives in its last hurrah of summer."
The arrangements flourished over Gaze Burvill's Splash Lounge Collection which sat front and centre of the stand, drawing in visitors to try out the social seating space. You may have even noticed the glorious stand on the BBC's Chelsea coverage, multiple filming events took place throughout the week with Monty Don, Joe Swift and Alistair Campbell.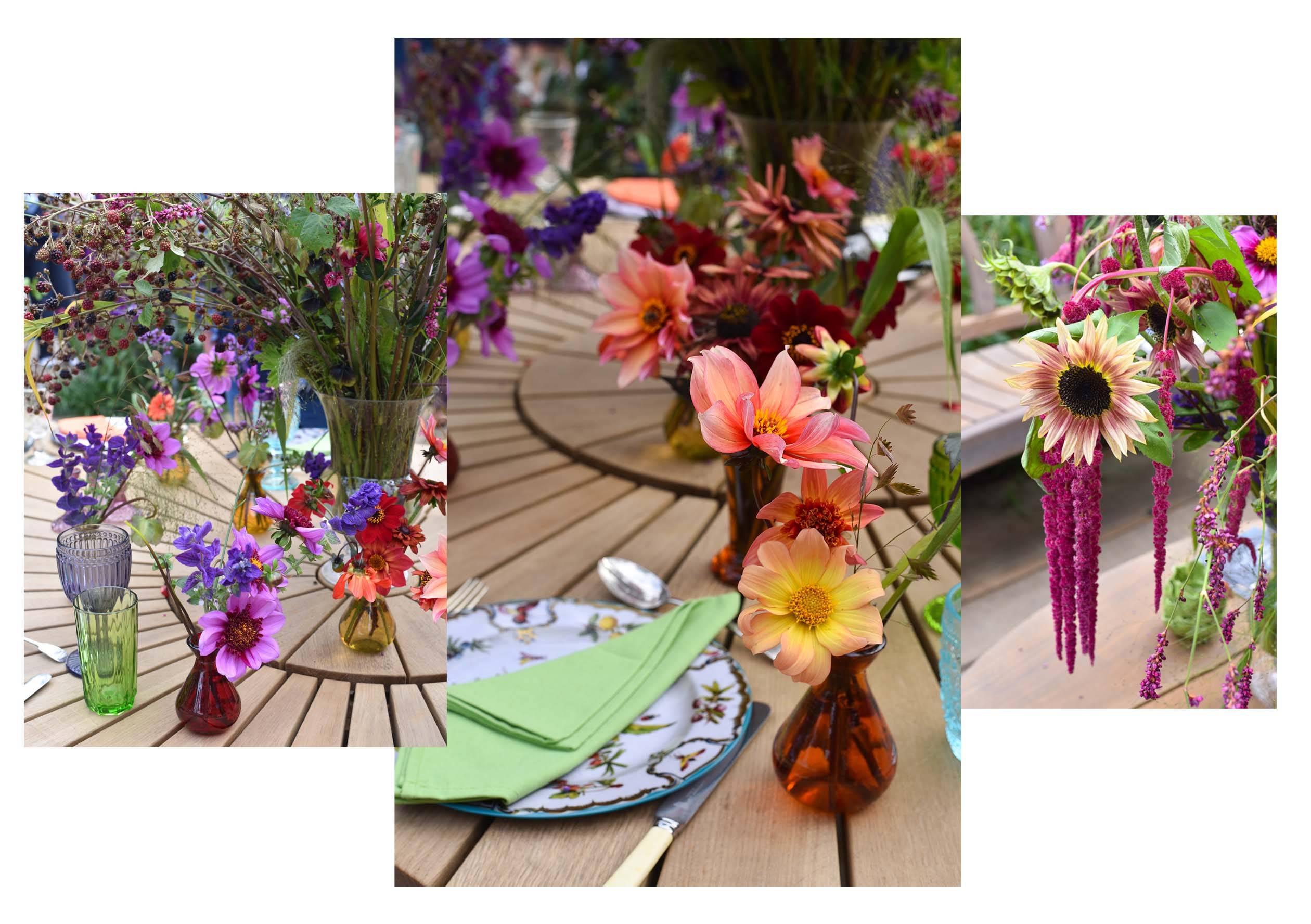 On the tradestand, we featured two Bespoke Traditional Pergolas from our Southwold Collection, perfect for creating a stylish outside dining area. Handcrafted in Suffolk, our stunning pergola is based on traditional blacksmith designs using high quality materials for a timeless appeal. You can see the rest of our Southwold Collection here.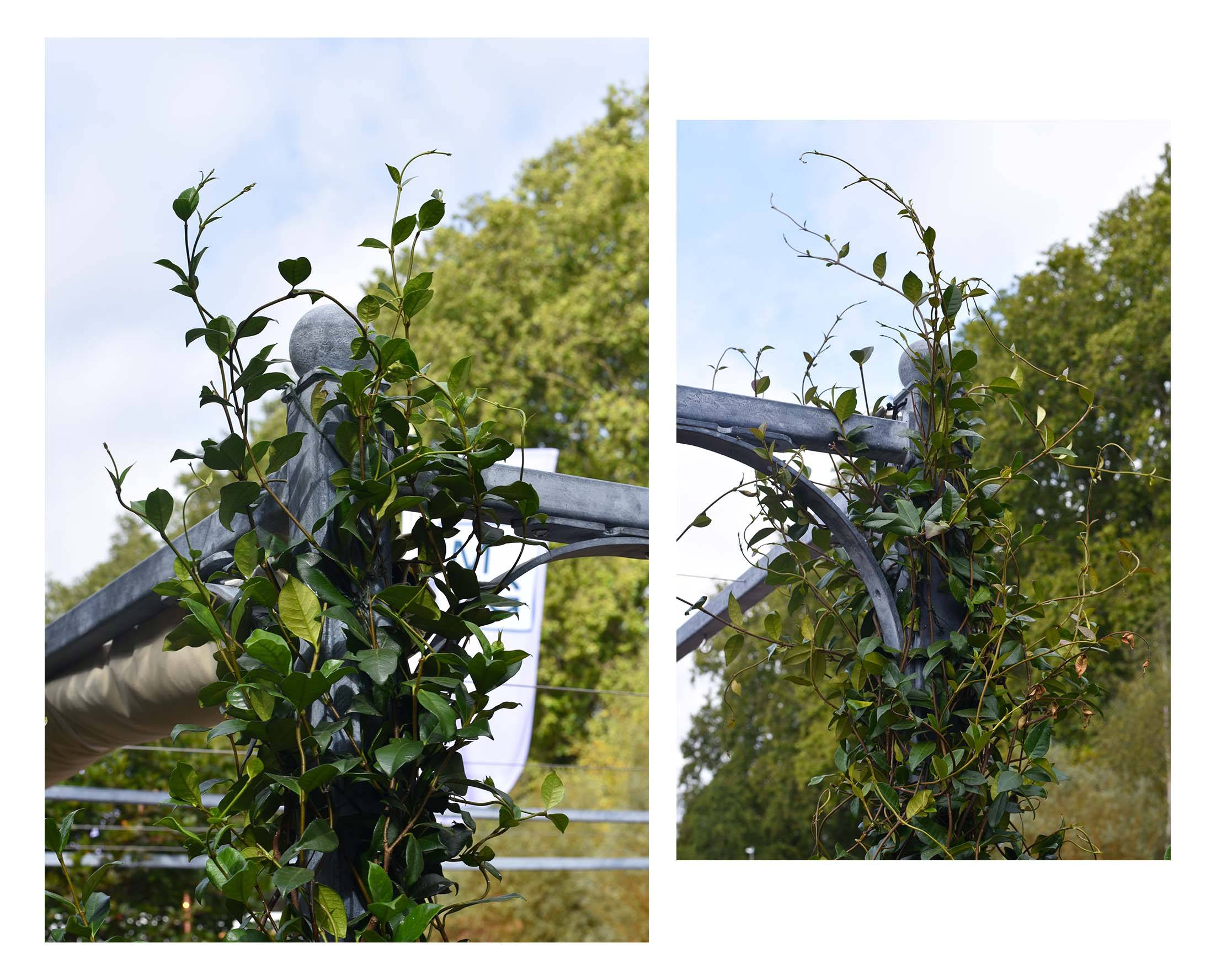 Take a look at the Gaze Burvill Tradestand in all its glory...
View this post on Instagram
The show also provides heaps of inspiration through exhibitor's sanctuary, container, balcony and featured gardens.
Here's a look at some of our highlights...
View this post on Instagram
There is no doubt there were challenges that were faced in light of the autumnal show; however, it was amazing to see how exhibitors had risen to the challenge to create some outstanding and unforgettable gardens.
Until next year, RHS Chelsea!
A huge congratulations to everyone involved in the Tradestand:
Ann-Marie Powell (Tradestand Design)
Sarah Raven (Table top product and cut flowers)
Arthur Parkinson (Styling and cut flower arrangements)
Artisans of Devizes (Stone Flooring)
Cosentino, Dekton (Kitchen Worktop)